I love summer and I'm so happy about these hot summery temperatures – even if I have two more days of work before I can enjoy this amazing weather to the fullest. 🙂 I hope you have the same amazing weather as we have here in Berlin. What are your plans for the weekend? In case you need some last minute inspirations for your next summer outfit, here is my interpretation of the perfect summer outfit:
What to wear on a summer day
Well, it's obvious, that this outfit isn't the best choice for themperatures around 30°C, but in Germany we usually only have a very view days with these kind of themperatures. We are really happy when the temperatures around 25°C, aren't we? 😉 So if you're looking for an outfit you could wear on a usual summer day in Berlin, this one could be an option.
I can't decide which garment the key piece of this look is: the shoes or the lace kimono/dress kinda thing? I love both of them, so let's say this outfit has two key pieces! 🙂 It was really hard to decide what to wear underneath the lace kimono, because it's transparent and I don't won't to detract attention from it. In the end I opted for a simple white tank top and Culotte-Shorts that have almost the same colour as the shoes. What do you think about it?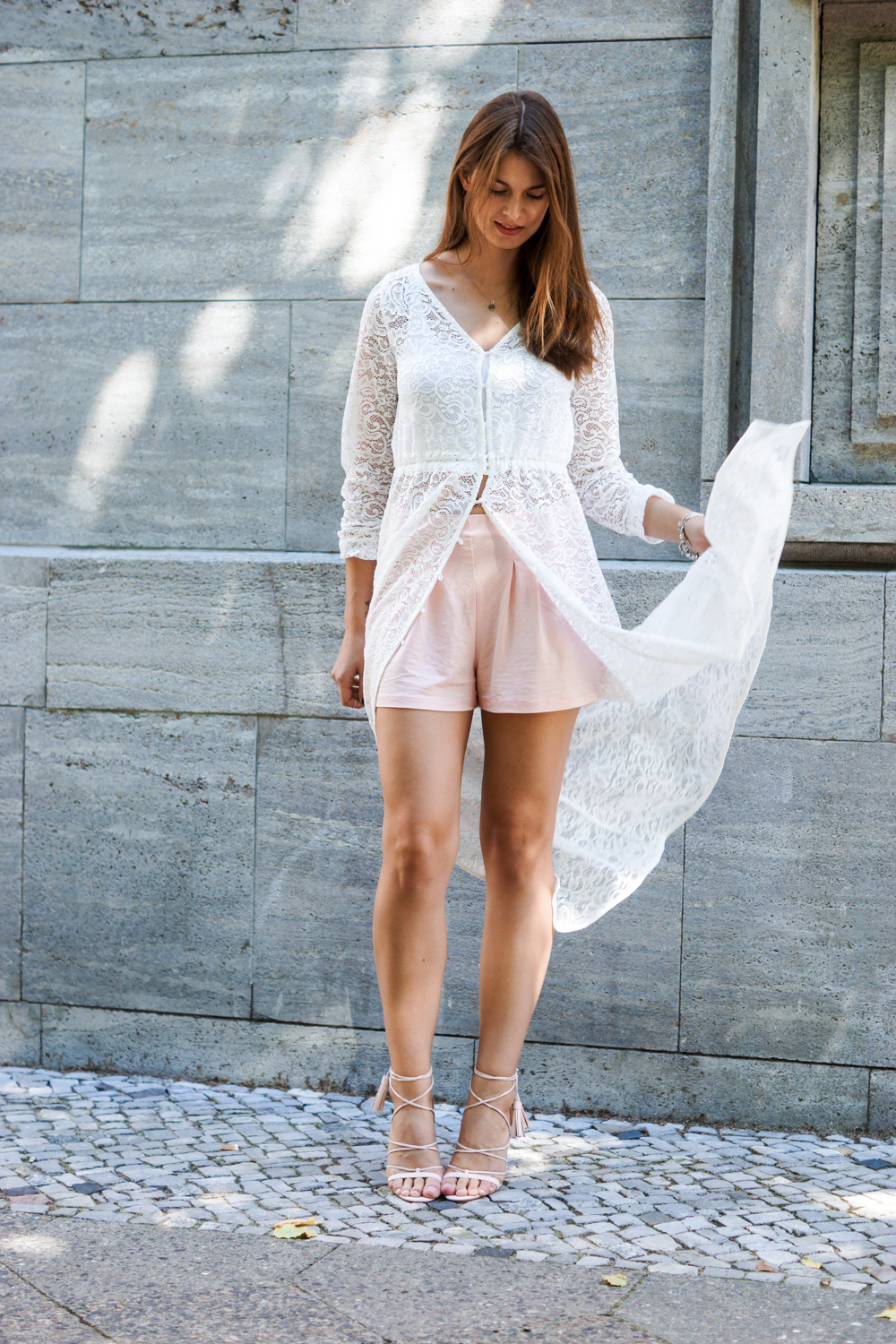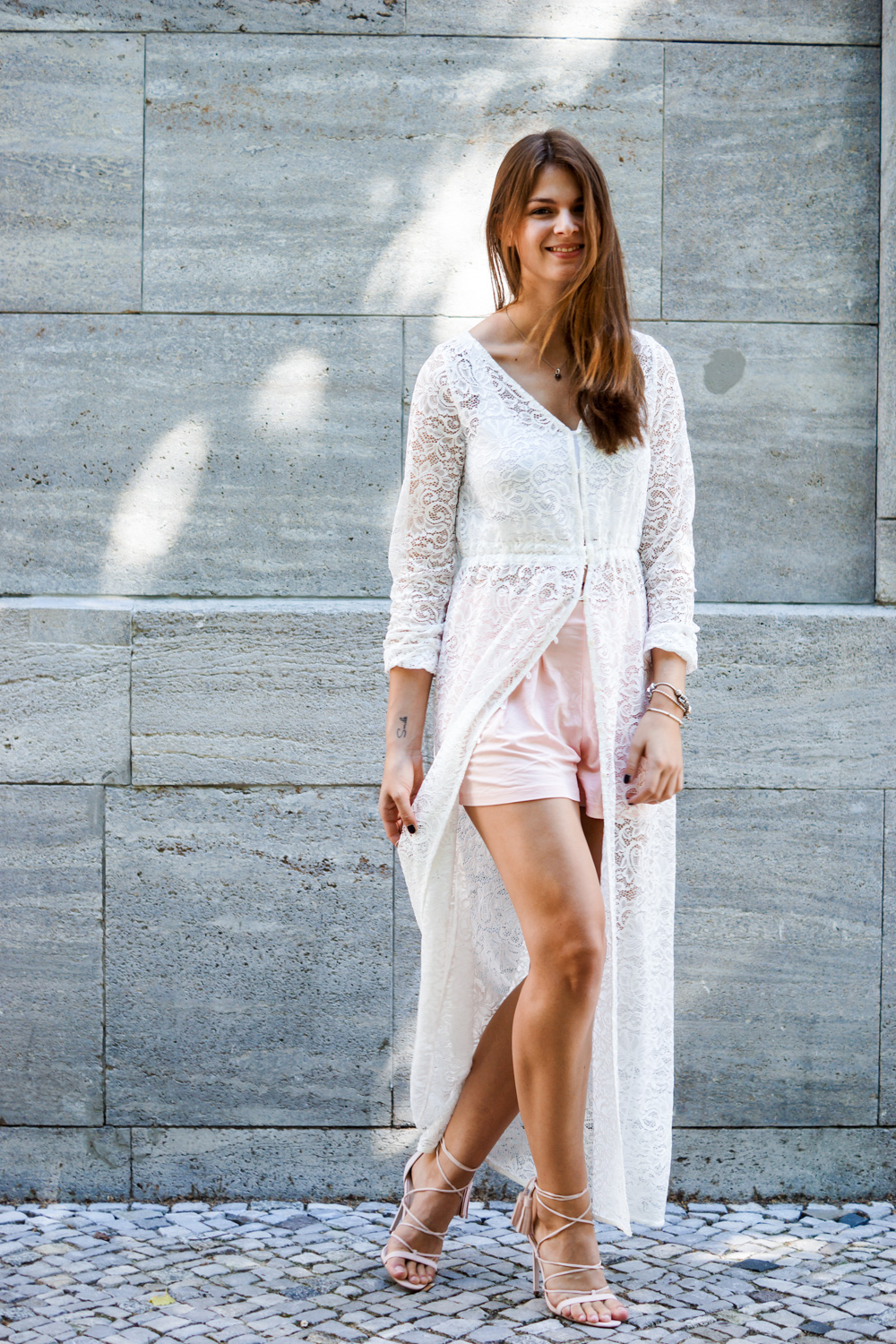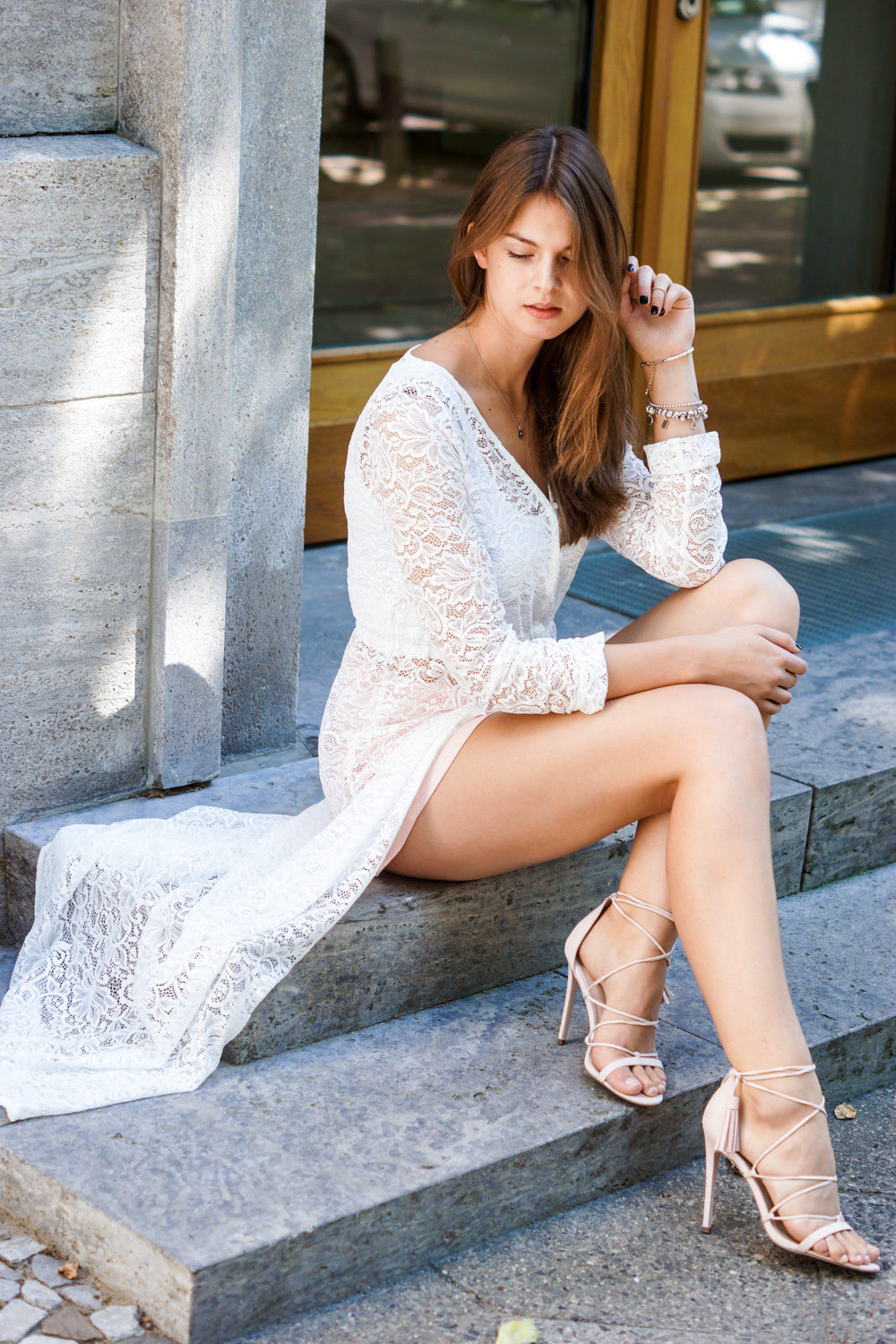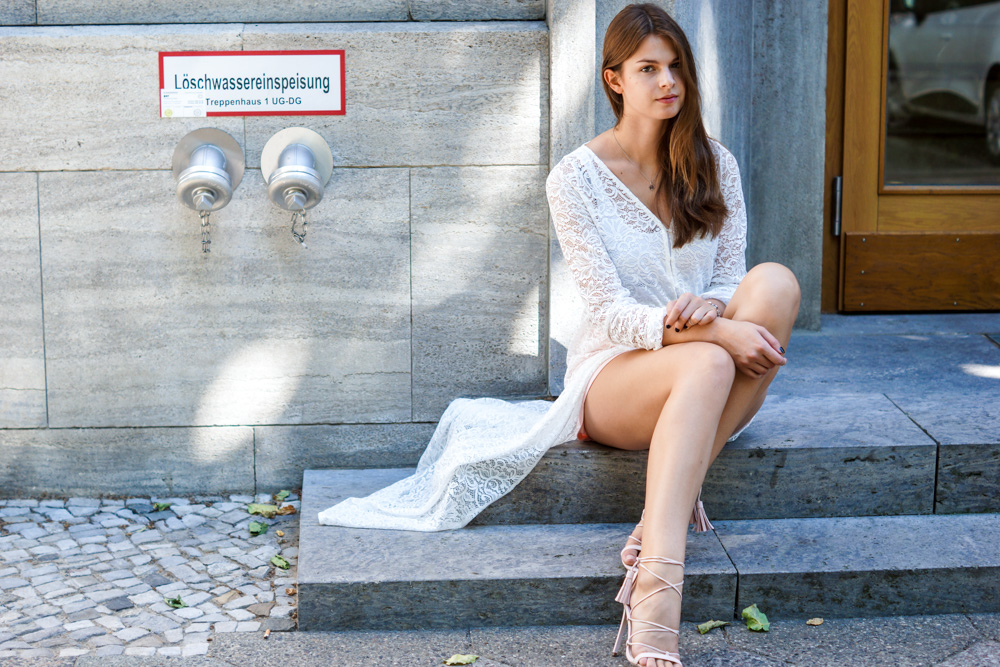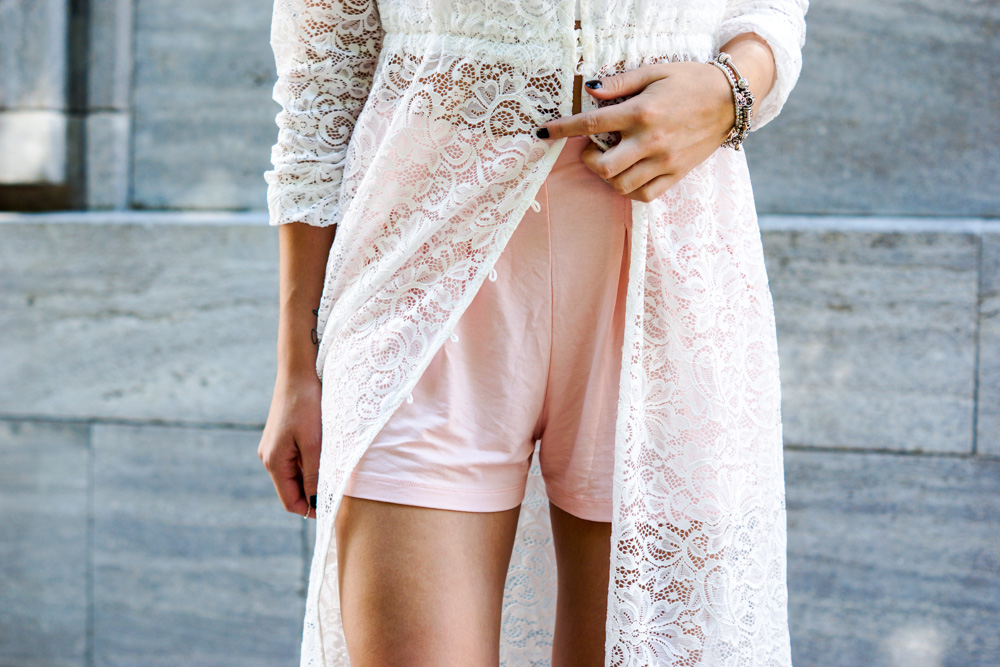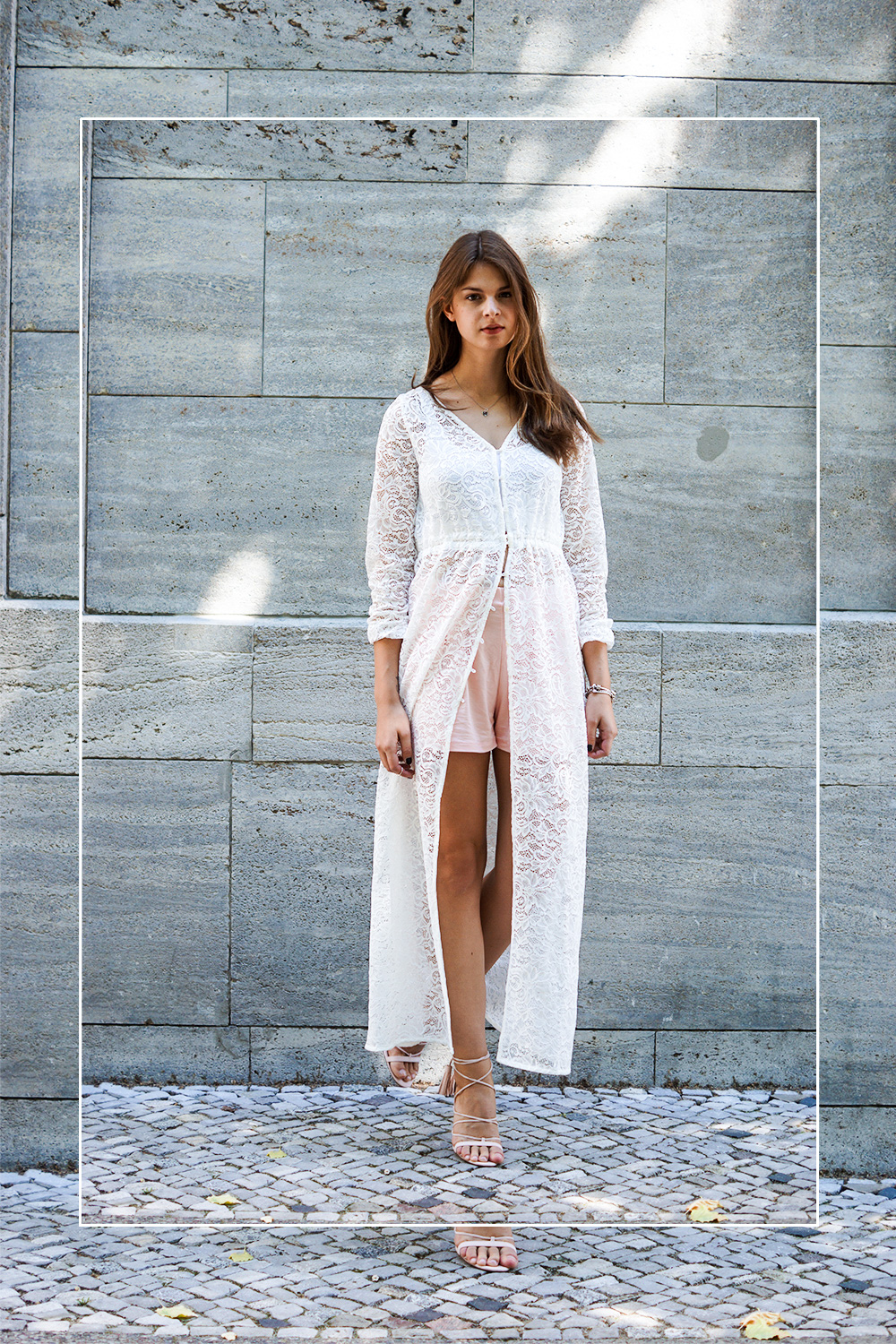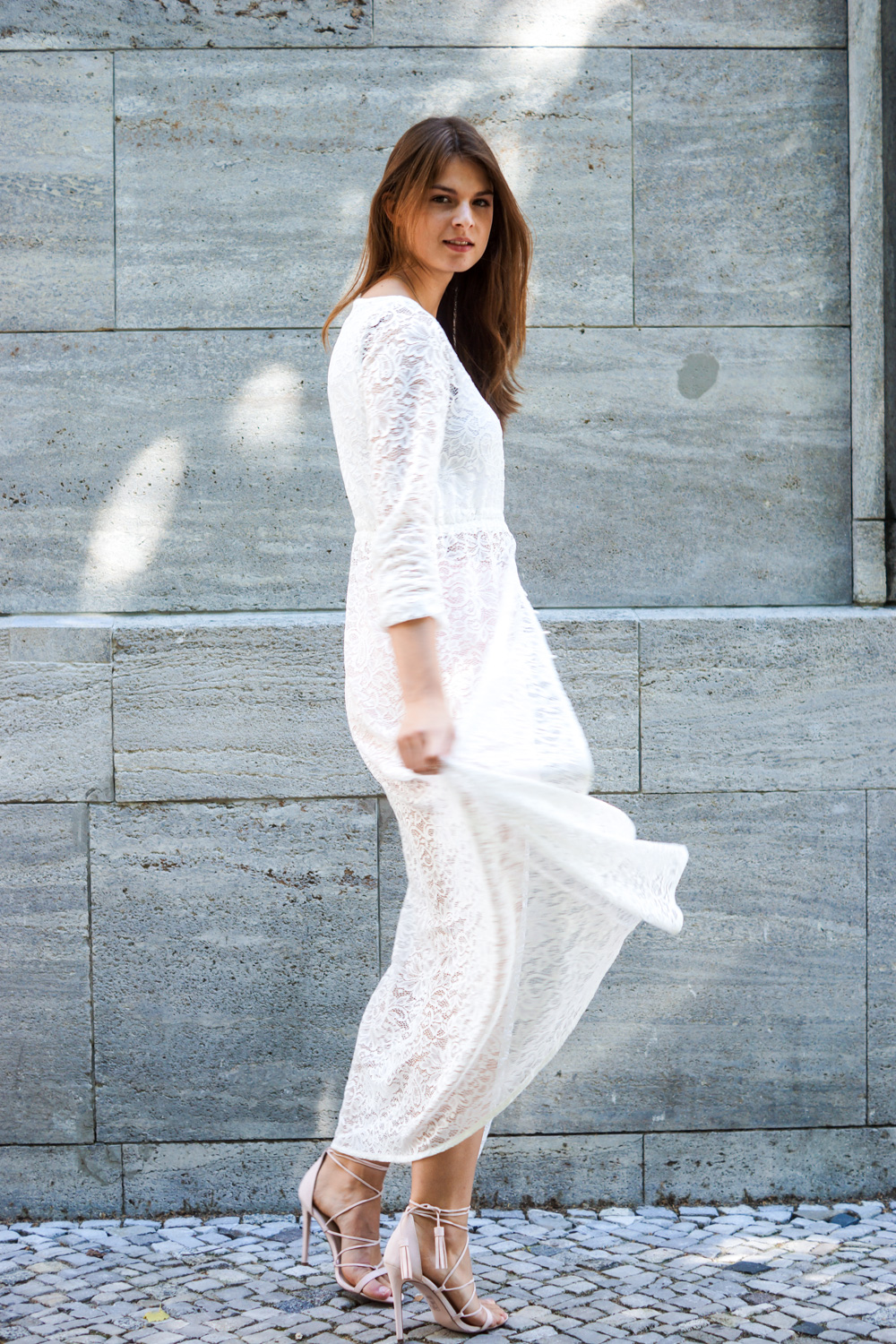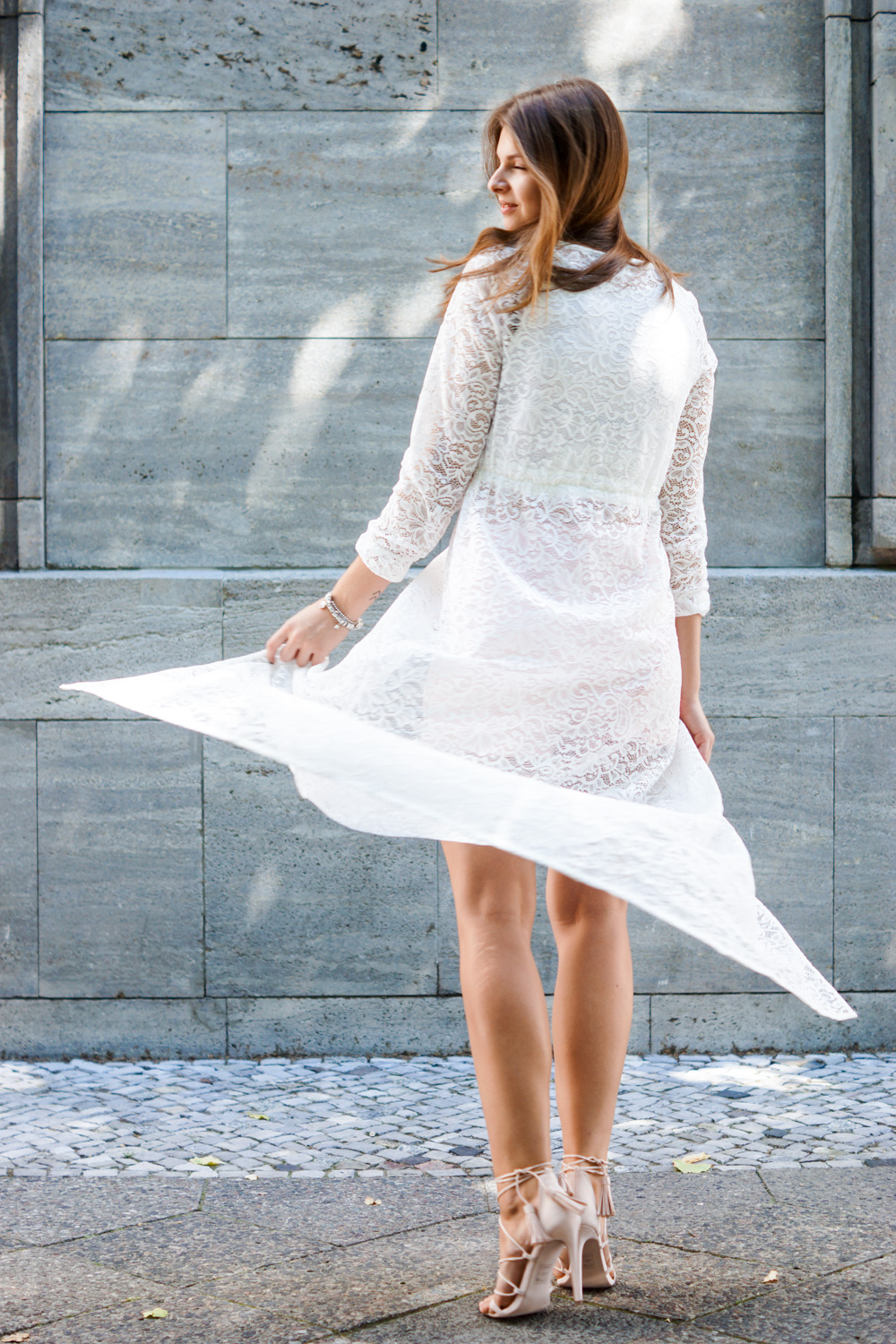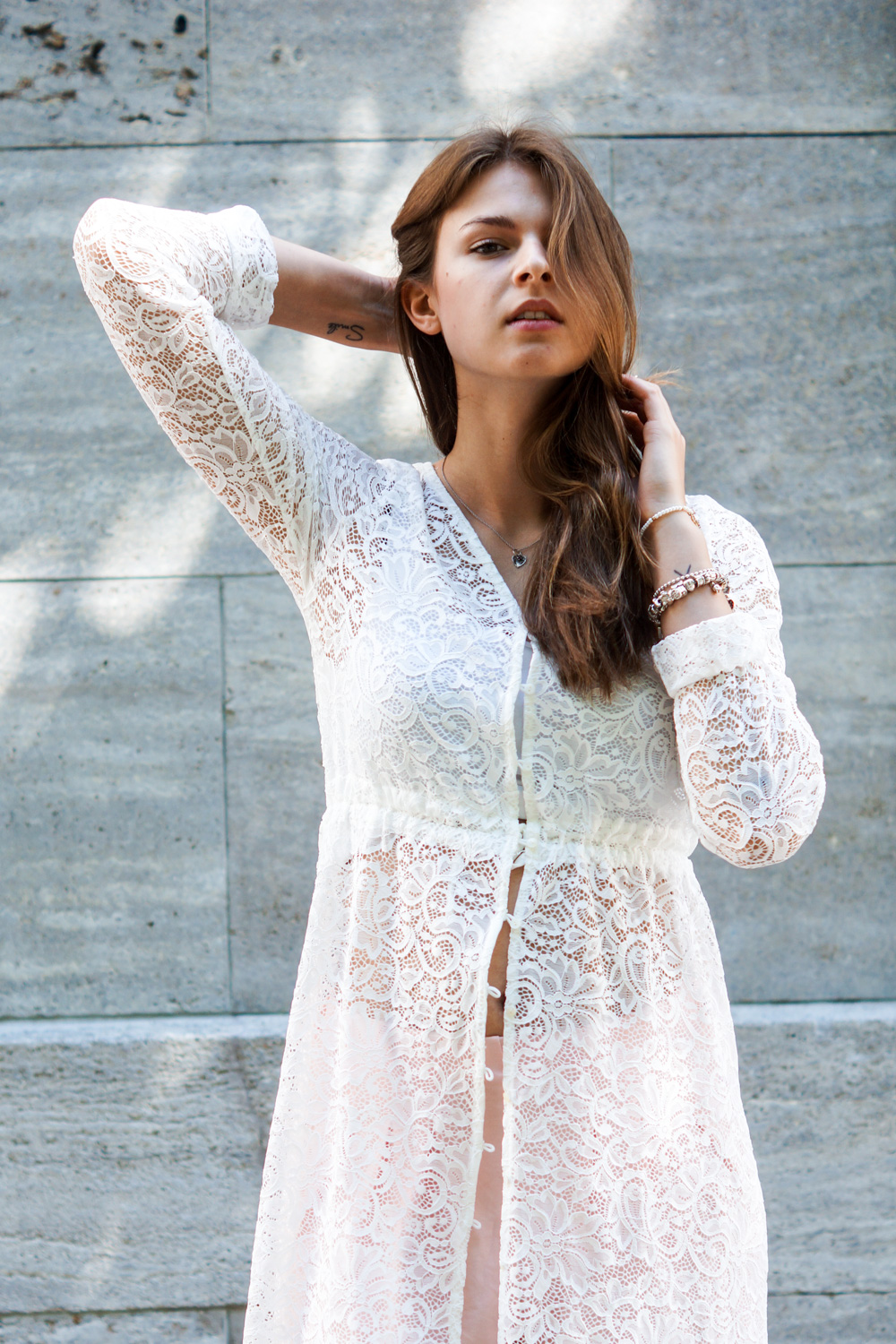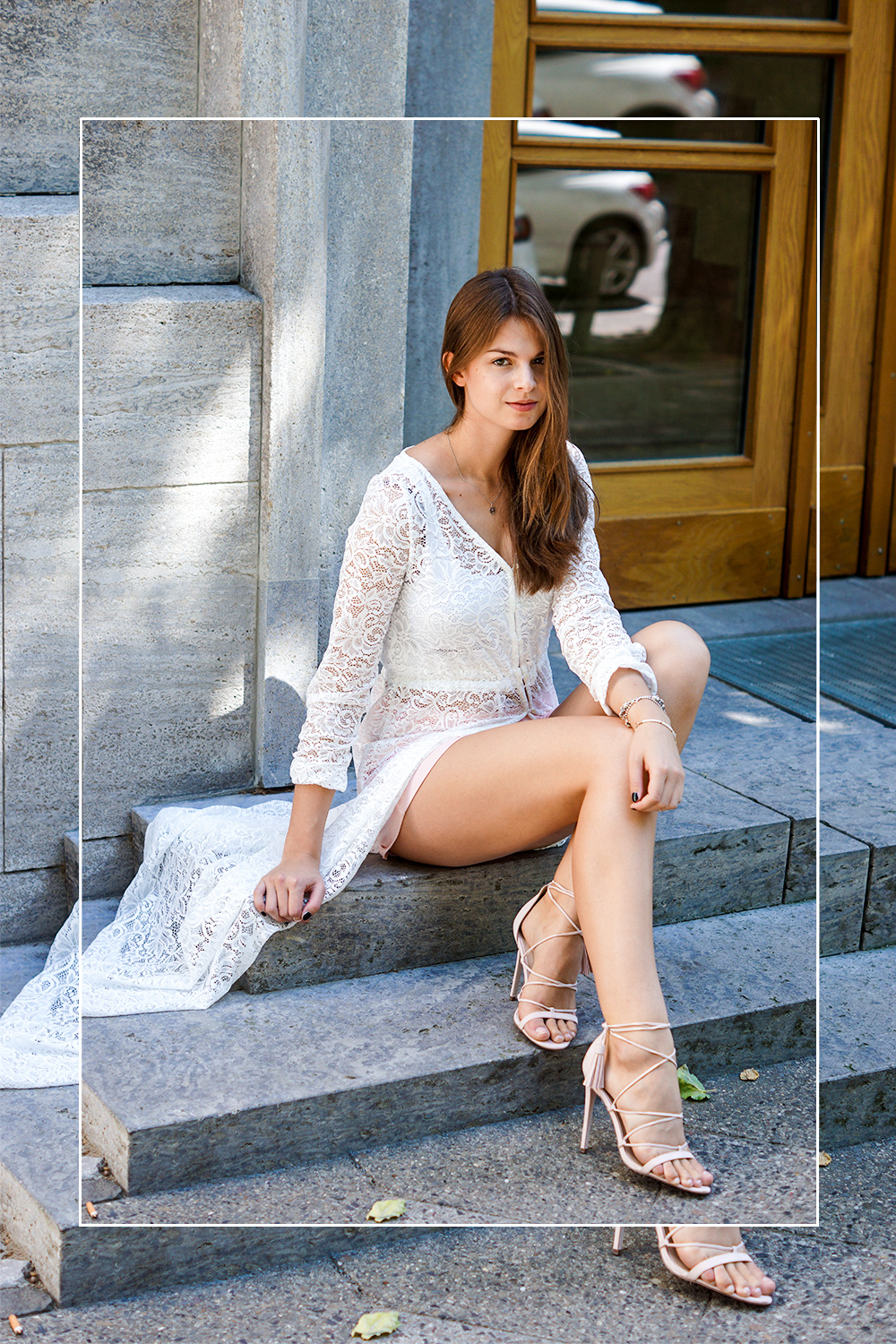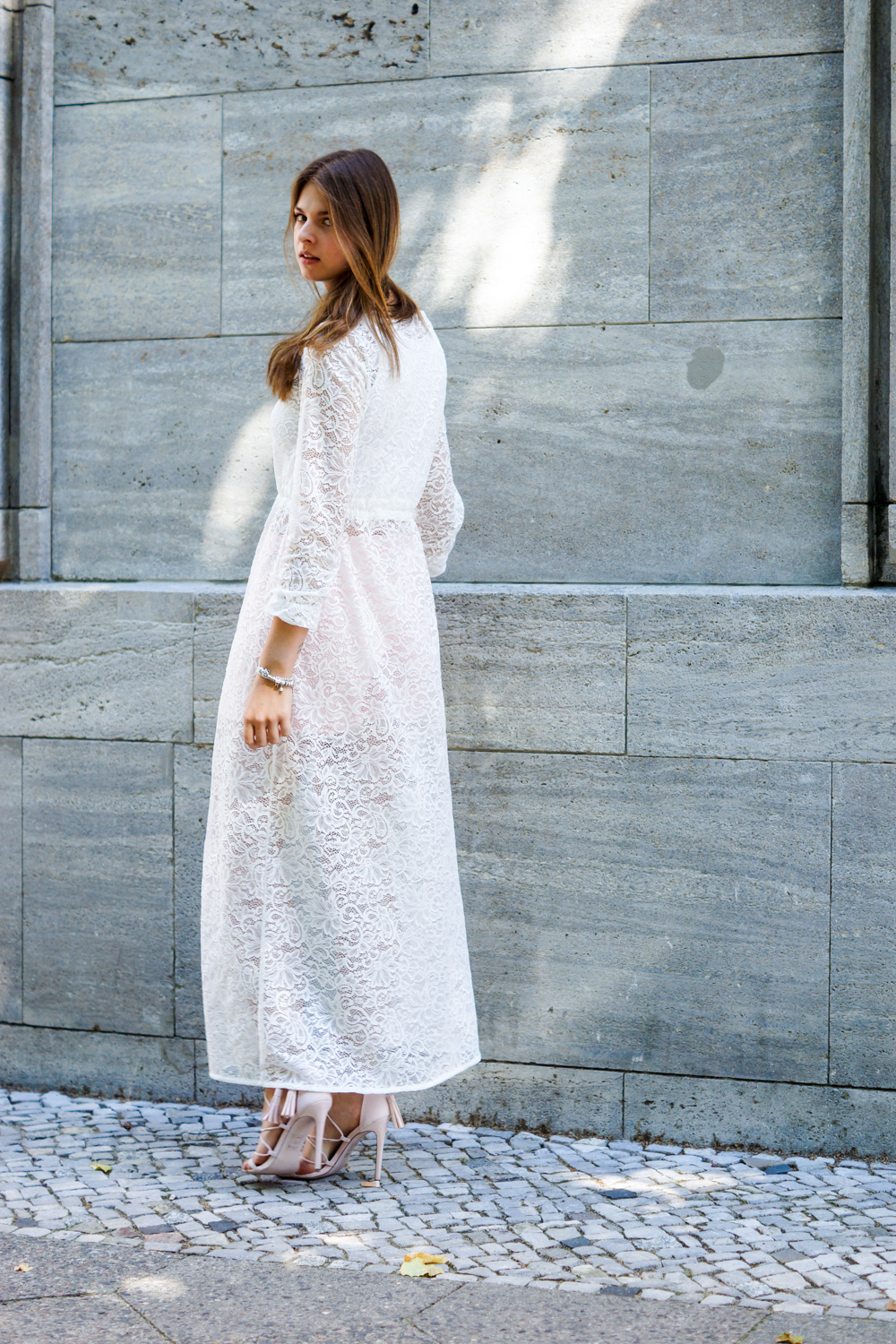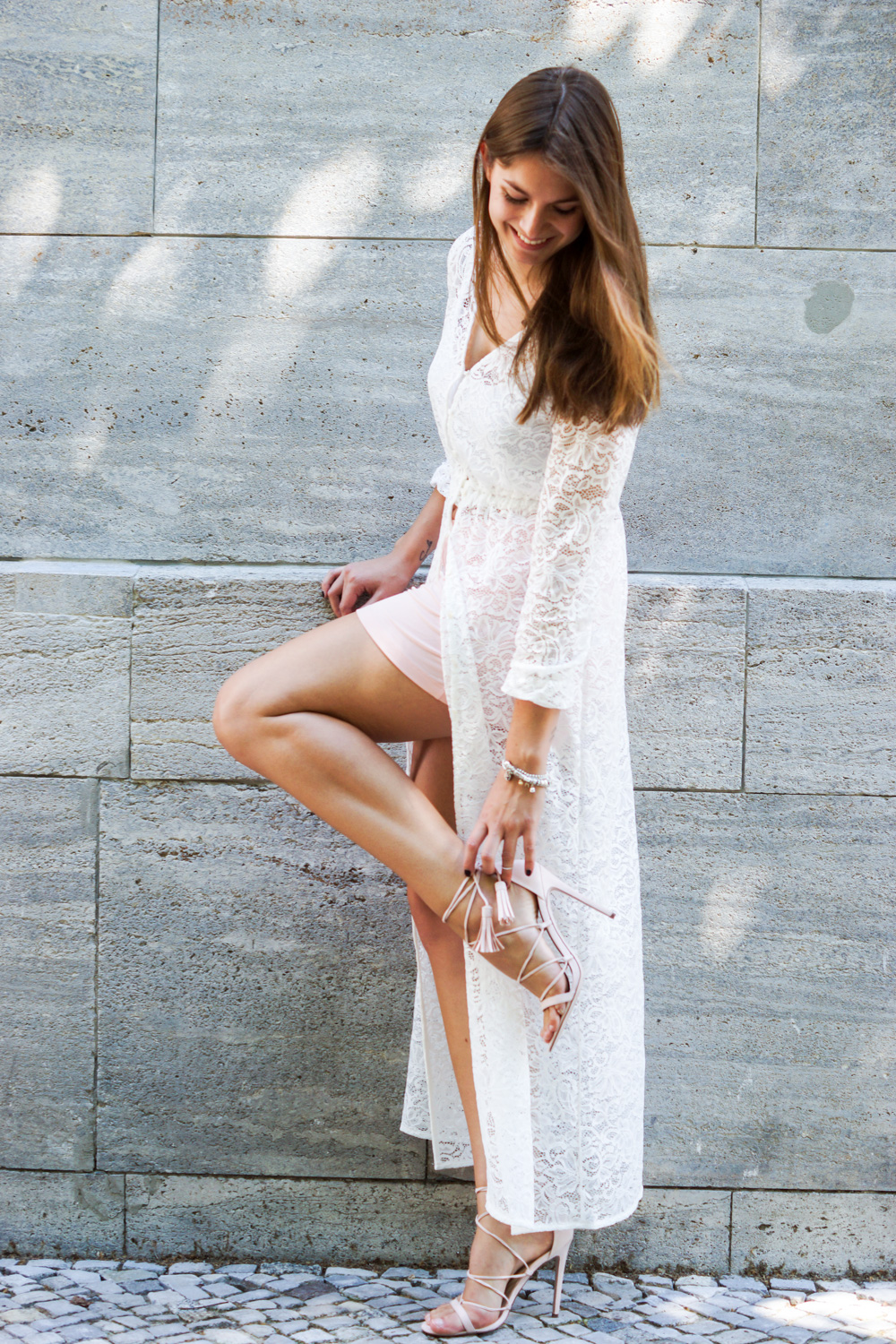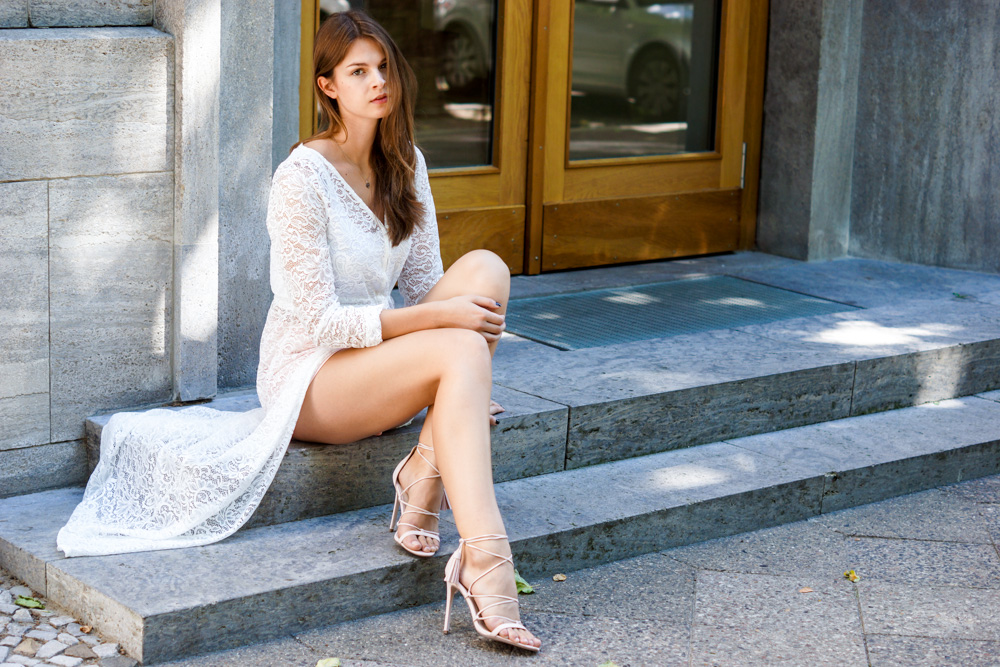 SHOP THE LOOK // SIMILAR CLOTHES