Blog Posts and Youtube Videos of the Week
When it comes to blog posts, the past week was very productive. I managed to get three more posts with fashion week outfits done I could share with you on the blog. I still have three to go, and I am optimistic, that I will share all three with you within the next two weeks including the interior as well as the beauty post I am still working on. 🙂 But let's not talk about what's coming next on the blog, let's talk about what I published last week.
The first outfit I shared last week with you was all about a neon green top. As you might have recognised by now, I really enjoy wearing neon coloured clothes at the moment and, of course, I also had to wear some during Berlin Fashion Week. The second Fashion Week outfit I shared is the combination of camouflage pants and a boyfriend blazer. It's been a while since I was last wearing camouflage and I am telling you more about it in the post. Last but not least, I share a casual chic look I was wearing on one of the last days of Berlin Fashion Week. I was wearing a midi dress and styled it in a casual chic way for two events and a meeting. Have you already seen all three outfit posts? If not, make sure to check them out and let me know which one is your favourite.
Even on YouTube, I finally shared something new. It only was another styling video, and another one is coming today, but next week, I might start sharing my vlogs from Costa Rica. It just seems like I lost some of the footage and I am still trying to figure out where it is… but even when it's lost, I will share everything else I got. 🙂 Make sure to subscribe to my channel if you don't want to miss any new videos.
Looks of the Week
Fashion Week is over, and I am back to not being very productive outfit-wise. Well, I got a few outfit photos I can share with you today, and I will try to do better next week. Here's what I got from last week: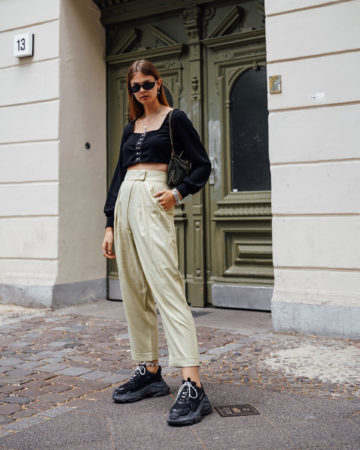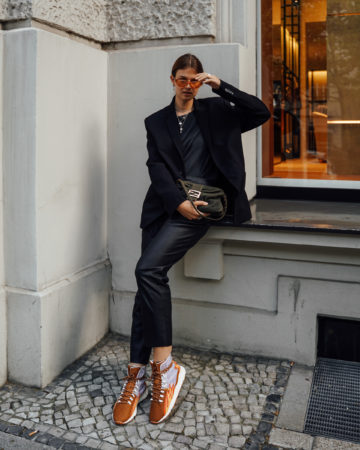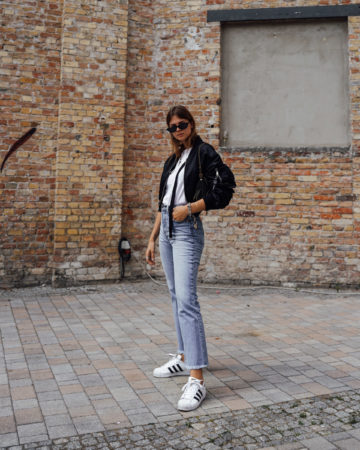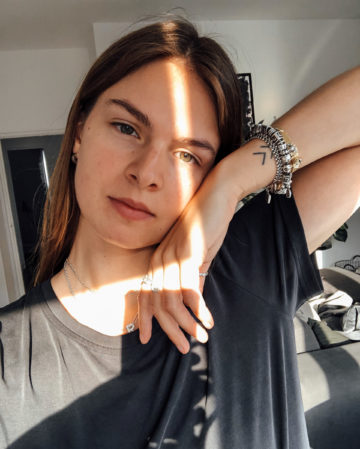 What happened the past week
So what happened the past week… the past weekend was a very calm one. We didn't do a lot on Saturday as it was very gloomy and a bit rainy and I was super tired all day. On Saturday, I first also didn't feel like doing anything, but after the third coffee, I decided to get up and ready for a Levi's event. Levi's hosted a pool party that day to celebrate summer and the festival season, and I am happy I got myself motivated enough to go there as it was a lovely afternoon. Afterwards, we met up with Luisa and played some tennis, followed by a bit of content creation before ordering food and watching Netflix. From Monday to Friday I spent a lot of time at the office – again. I got so much done this past week and felt so good about it. The weather wasn't the best in Berlin, so I didn't mind being at the office at most time of the day.
And even though I really feel the need of travelling again and going somewhere else, I am also trying to enjoy the time in Berlin as I do love my hometown and forget about it too often and too fast after every vacation. I know, that there's a lot of amazing travels coming up later this year and maybe I should appreciate my time in Berlin and prepare all these travels instead of being frustrated haha. This has not a lot to do with what I was doing last week, but I thought I would share these thoughts with you 🙂 Other than that, there is nothing else I could share about last week. Enjoy your Sunday and make it a good one. xx