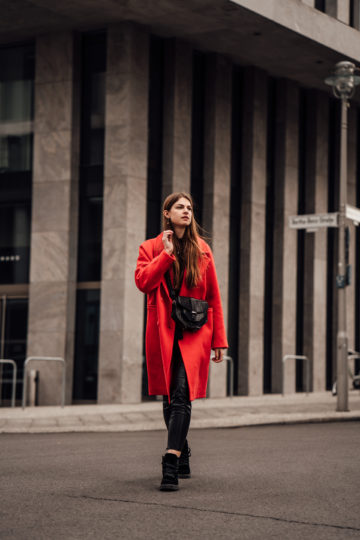 On gloomy days, all we need is a pop of colour to brighten up the mood. It actually works, and that's why I really enjoy wearing red clothes at the moment. Spring still hasn't arrived in Berlin, and it just snowed last week. I am a summer child, and I get in a really bad mood when it is cold and dark outside. You probably can imagine how bad my mood has been the past weeks and yep, it is not getting any better. I am depressed, demotivated and tired all the time. What makes me even more bad-tampered is when I look at my pictures on the blog or my Instagram feed, and everything is dark and looks kind of sad. The solution: bright colours and clothes.
Red is my favourite colour and I never had a lot of red clothes – until recently. I browsed through several online shops and looked for red clothes to brighten up my wardrobe, my pictures and my mood. And I found plenty of them since red is one of the trend colours this spring/summer season. I got a few spring styles in red, but also a very nice red coat, which I want to talk about in today's post.
Combining a red coat with an all-black look
I have to admit; a red coat isn't the piece of clothing most people would expect me to wear. I usually wear black, grey, white or denim – not so bold colours! But as I mentioned before, red is my favourite colour! And why not wearing your favourite colour, especially when it is a great wear to add some colour to a gloomy day?!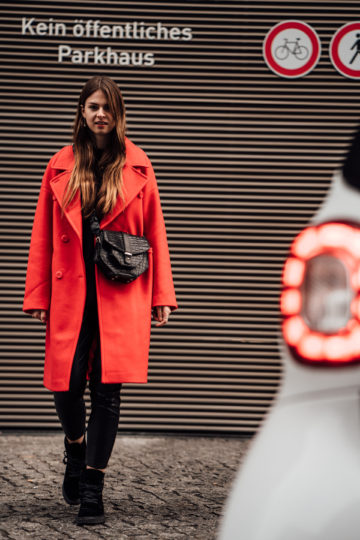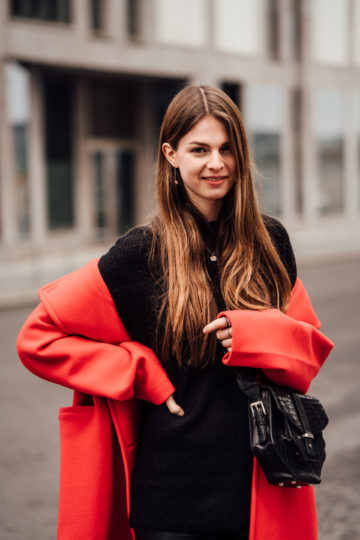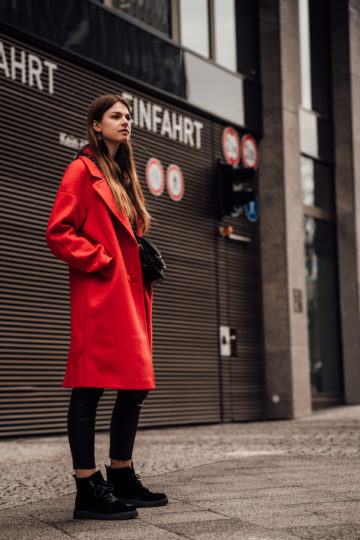 As always, I thought about possible outfit combinations before I ordered the coat. And the three options, which work with almost every piece of clothing also work for a red coat: an all-black look, an all-white look and the combination with blue jeans. I haven't tried all of them yet, but the other day I combined my new red coat with an all-black look. All-black is something you can never go wrong with and what I choose whenever I don't know what to wear.
I went for a pair of faux leather pants, a black sweater, my black velvet boots and a black bag. It is the perfect comfy outfit for a stroll through the city, a long day at the office and it even can be worn when meeting up with friends or the family. It is one of the outfits, I could wear every single day no matter what the plan is. Well, it might not be the best choice when needing a chic outfit, but on most occasions, it is an excellent choice. And if you want to add a chicer touch, you can just replace the black boots with a pair of heeled boots or high heels. And leather pants don't look very chic as well. So if you just wear a pair of skinny black jeans instead of a pair of leather pants, the whole outfit would appear chicer as well. So turning this casual outfit into a chic outfit isn't a challenge. Try it yourself and let me know how you styled a red coat or how you would do it. I am looking forward to reading your comments. xx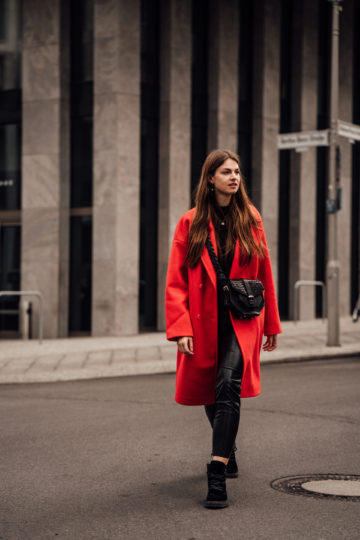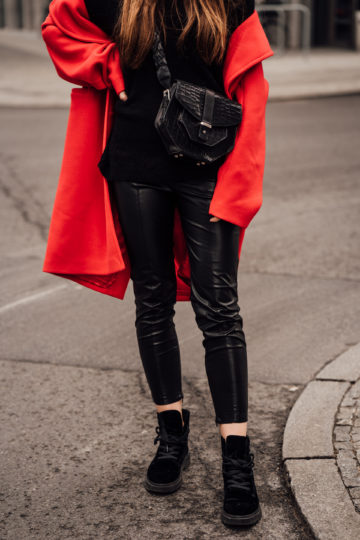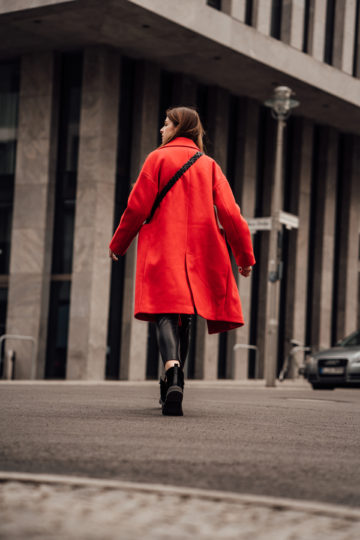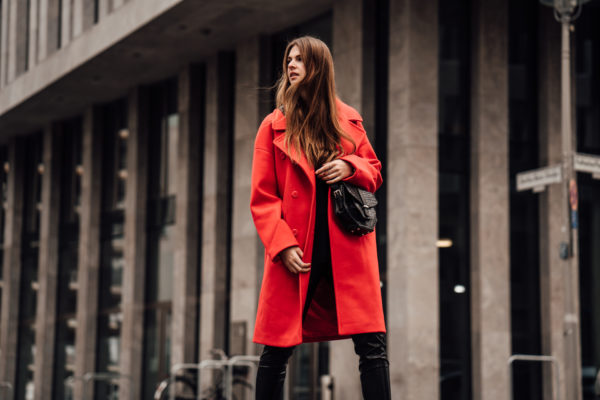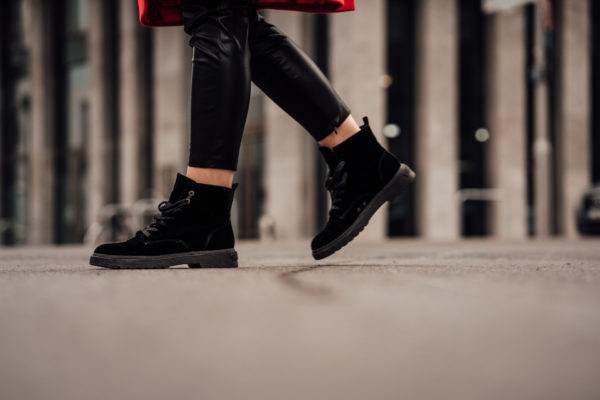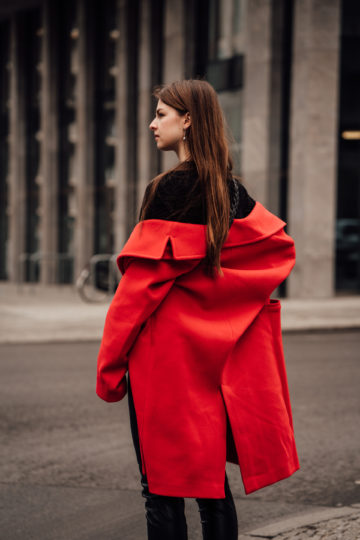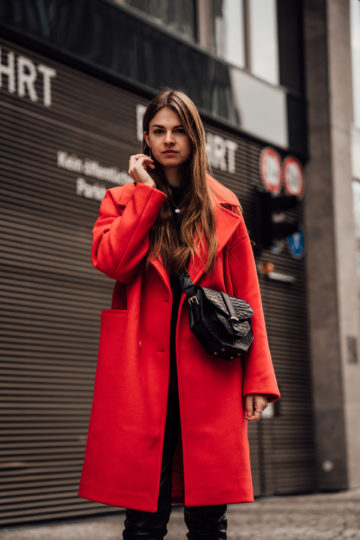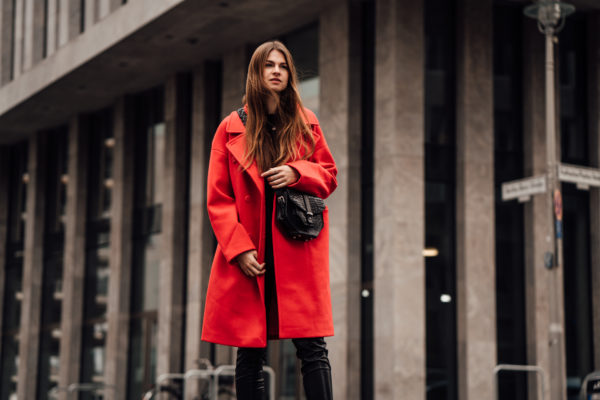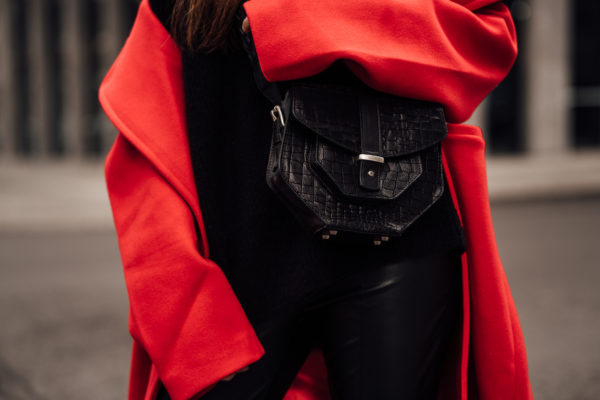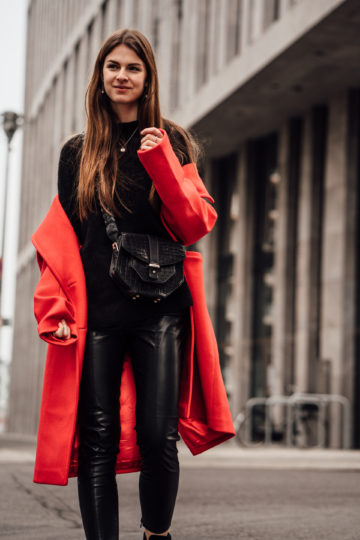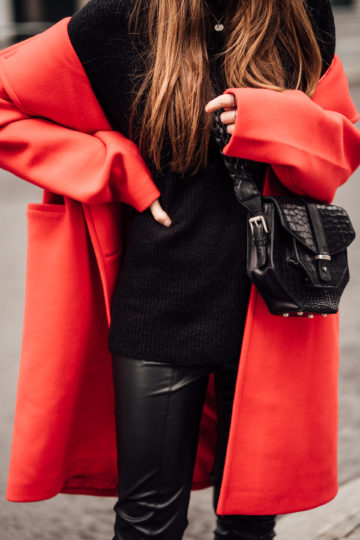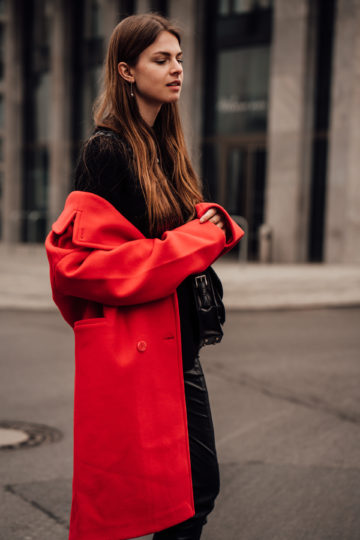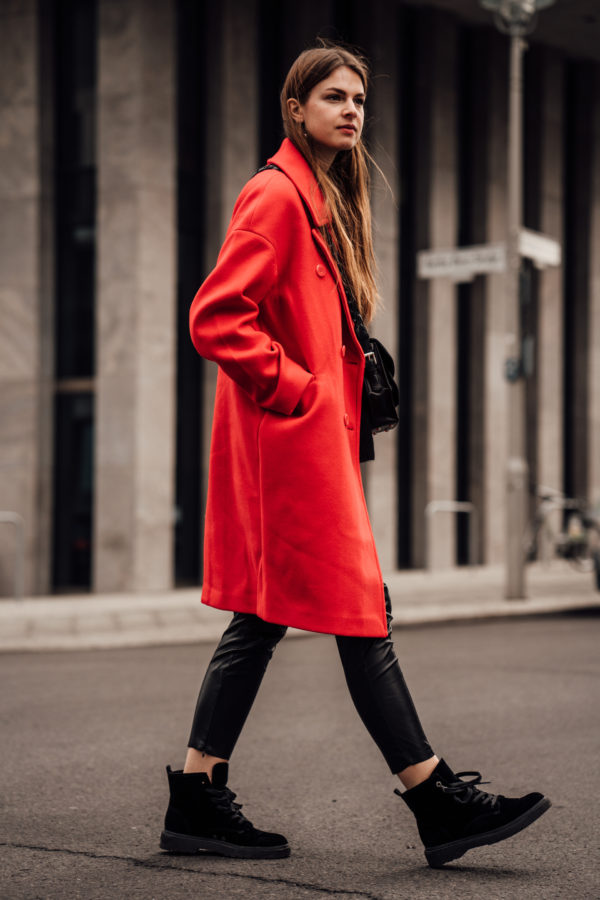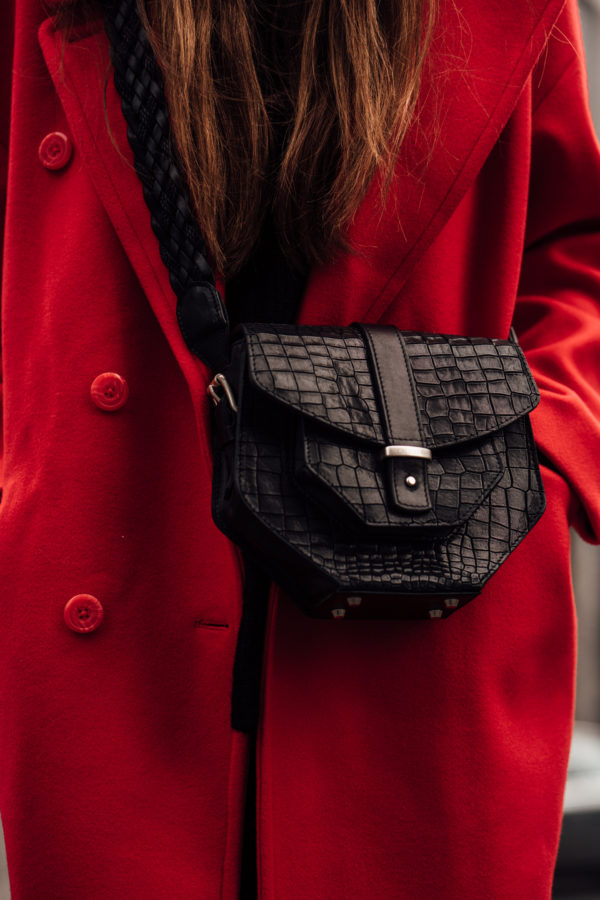 *PR Samples contained – Na-kd coat || Zara sweater || VILA pants || Calvin Klein boots || Cala Jade bag