As I mentioned the other day last week, I want to finish off with all the outfits I was wearing during Berlin Fashion Week. So today you are going to see the last outfit, which was the one I was wearing on Monday. Monday wasn't an official Fashion Week day, but I had a couple of meetings, and we went to a talk in the evening, so for me, Fashion Week started on that day.
I wasn't wearing anything fancy that day, just something I felt very comfortable in. It was all about feeling comfortable and staying warm that day since it was a cold day in Berlin. But read more about it in the following:
How to wear a teddy coat
You've seen this teddy coat on the blog before, and when I shared it the first time, I told you, that I would put together more outfits with this coat and show you different ways how to wear it. I have been wearing it a lot, but I didn't take pictures of all the outfits I put together with this teddy coat until Fashion Week. For Fashion Week I opted for something chicer, and I decided to wear an all-black outfit in combination with the teddy coat.
As you know, you can never go wrong with an all-black outfit; it's simple yet chic. And whenever I am in doubt, I wear black. I knew I wanted to wear the teddy coat that day because it would keep me warm and is super cosy.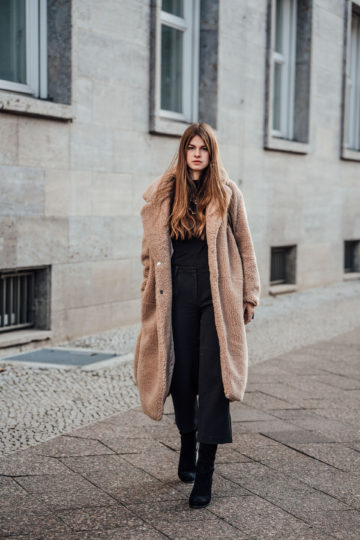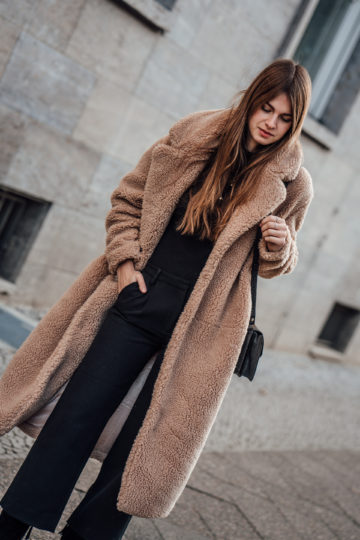 I just didn't want my outfit to look too casual. So black was a very good choice. Other than that I also opted for a pair of heeled boots. I combined them with a pair of cropped pants, made of a very thick fabric, as well as a black turtleneck. Last but not least I added some necklaces, my rings, as well as my Maison Heroine bag and I, was ready for the (unofficial) first day of Berlin Fashion Week.
I really, really like this outfit – with and without the coat. It actually is a look you can wear my any kind of jacket or coat. You can go all-black and wear it with a black coat, you can wear it with any kind of blazer, with a bomber or denim jacket and so on. Seriously, nothing comes to my mind, that wouldn't work with this outfit. What do you think?
The unofficial first day of Berlin Fashion Week
As I mentioned before, Monday wasn't the official start of Fashion Week in Berlin, but for me it was. I spent the forenoon at the office, got some things done and in the early afternoon, I had the first fitting. I got to choose an outfit from VILA to wear on one of the Fashion Week days, and since I have been working with that brand for more than two years no, of course, I really wanted to do that. 🙂 I already shared the look on the blog; it was the two piece combined with a chunky sweater one.
Afterwards, I headed back to the office, took some outfit pictures and Ana and me got ready for the talk in the evening. It was the opening night of the Premium exhibition, and they were talking about fashion trends, social media and more.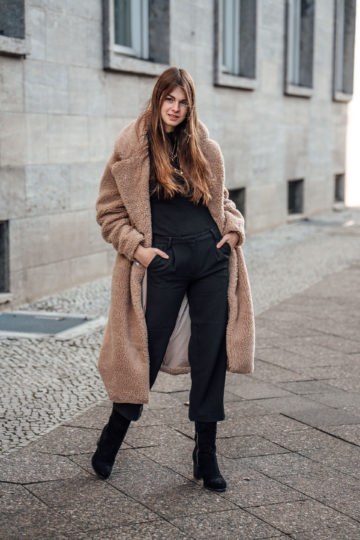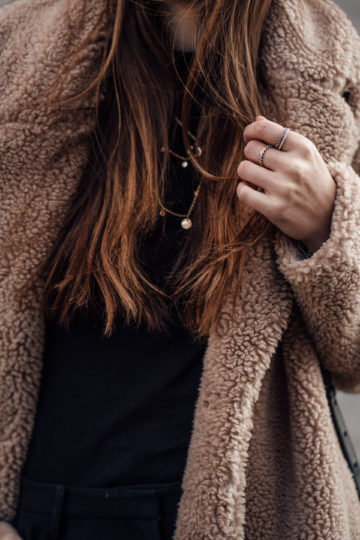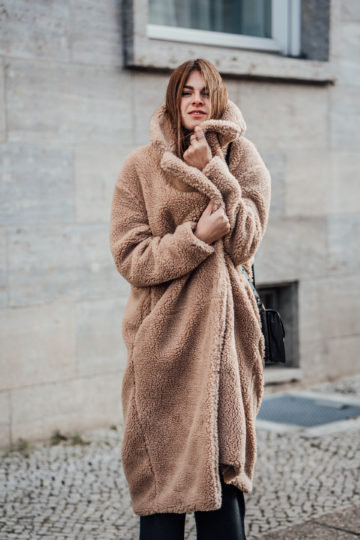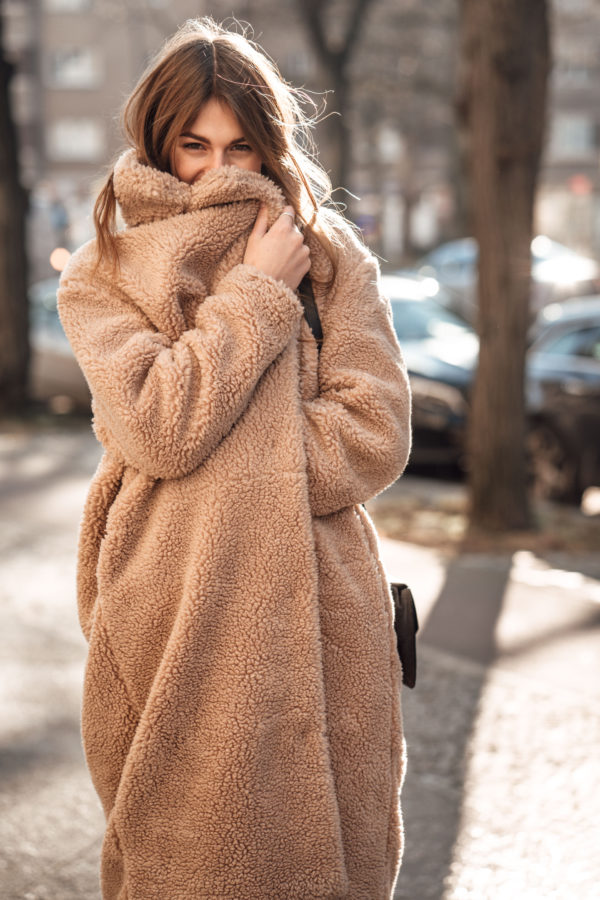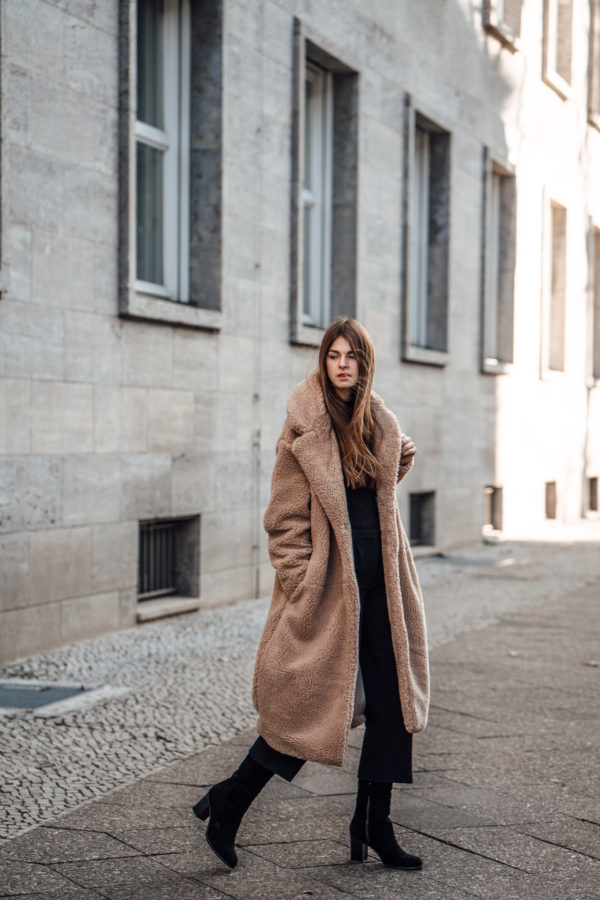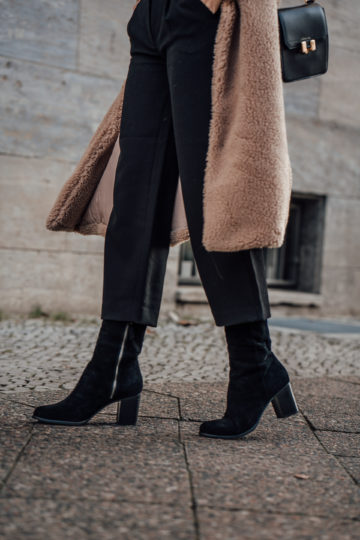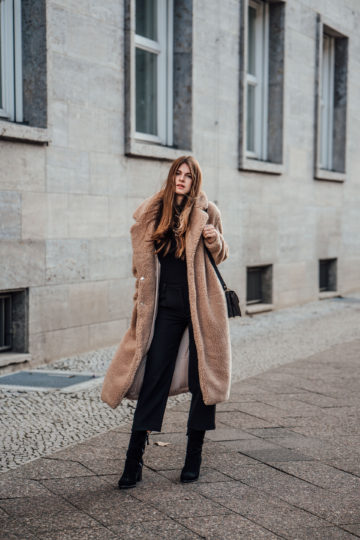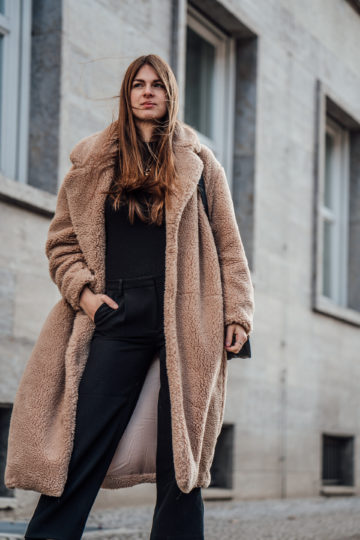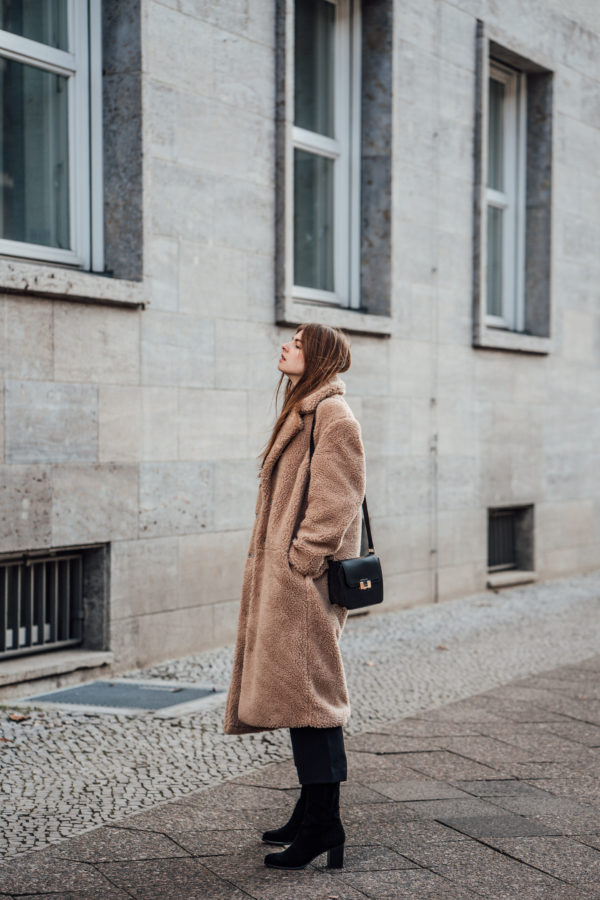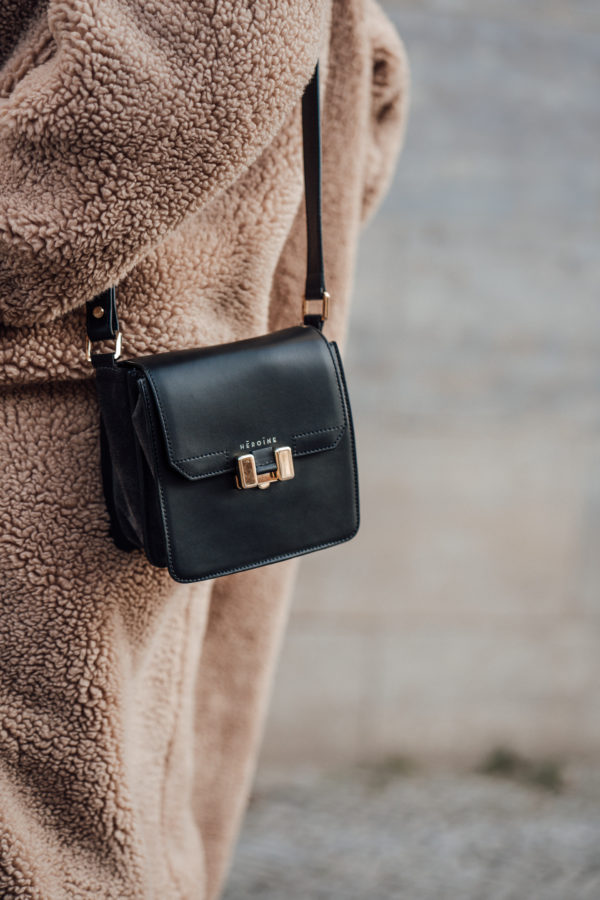 *PR Samples contained || H&M coat || VILA turtleneck || GANT pants || Shoes of Prey boots || Maison Heroine bag