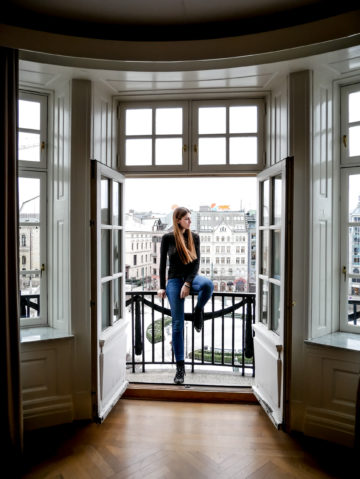 A week ago we came back from four nights in Oslo and, of course, I will share everything about it on the blog with you. I will not only share a travel guide for Oslo in winter, but I also want to share a review about the hotel we were staying at with you. And that's what I will do today.
We stayed at the beautiful Grand Hotel located in the heart of Oslo, and I could not have asked for a better place to stay at these four nights.
The Hotel
The Grand Hotel in Oslo is actually Norway's best-known hotel. It was opened more than 140 years ago, has 283 rooms including 54 suites, 16 meeting rooms, a beautiful spa as well as a gym. Some parts of the hotel recently got renovated, and everything radiates nordic luxury. You can see the history of the hotel once you enter the lobby and it continues in the room.
The Location
The location is just perfect for everyone who wants to explore Oslo and do most of it by foot. It is located in the city centre of Oslo, and sightseeing spots such as the Royal Palace, The Parliament or The Norwegian National Opera as well as many museums are within walking distance. Even some excellent shopping centres, stores, restaurants and bars are just around the corner.
If you want to go a little bit further, you can take the underground, tram or buses from the National Theatre Station. You will easily and quickly get wherever you want to go from here. And even the express train to the airport called Flytoget leaves here.
The Room
We stayed at a Junior Suite at the Grand Hotel Oslo with an amazing front view. This room offers everything you could ask for during a stay in Oslo. We did not only have a very comfortable double bed, but we also had a lounge area, a workstation as well as a big bathroom. My highlight was the French balcony because it offered the most amazing view!
Other than that the Junior Suite also offers a Nespresso machine, a coffee and tea maker, wifi, bathrobes and slippers, an iron and board, a safe as well as a turndown service.
But you don't have to book a Junior Suite at Grand Hotel Oslo because even the Deluxe and Superior Rooms are amazingly beautiful.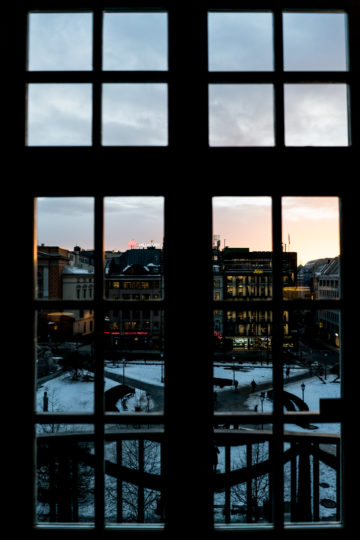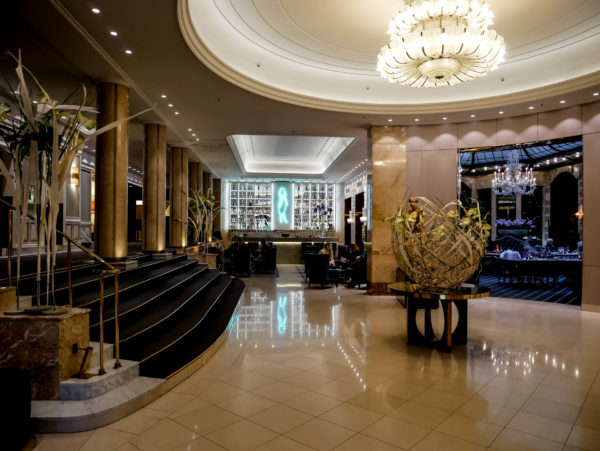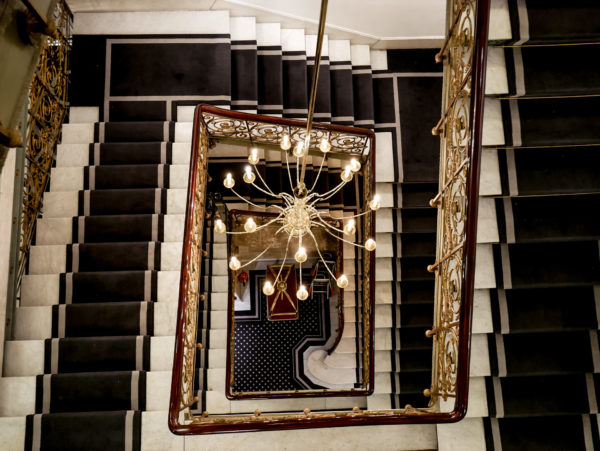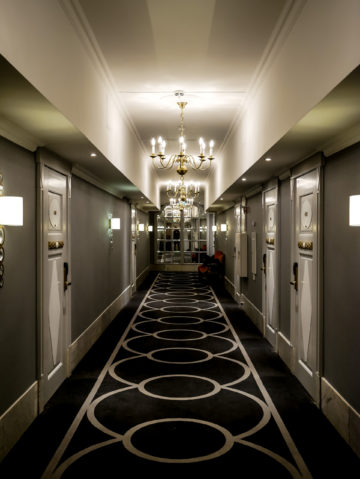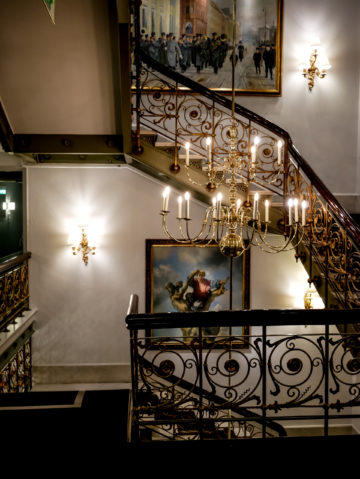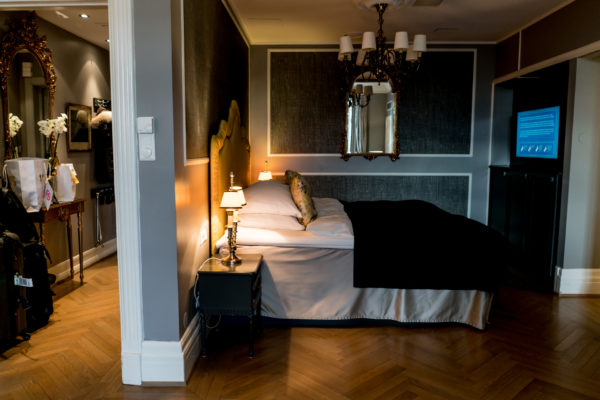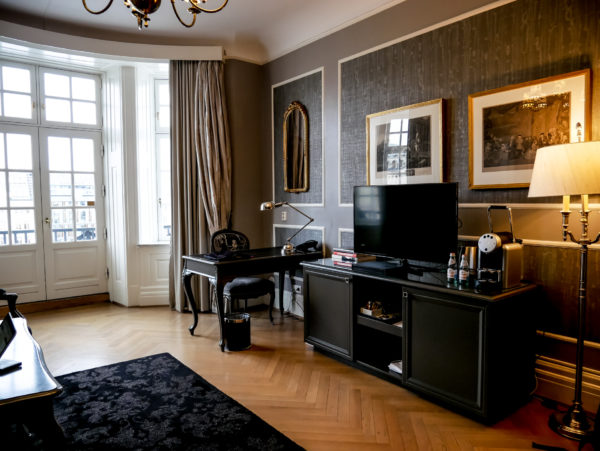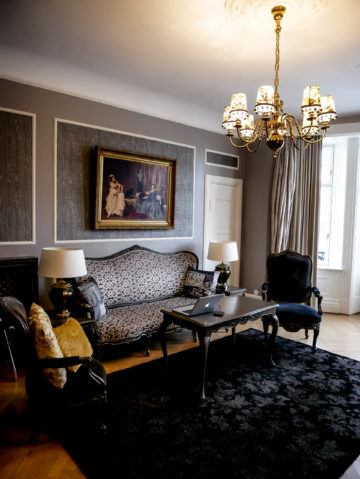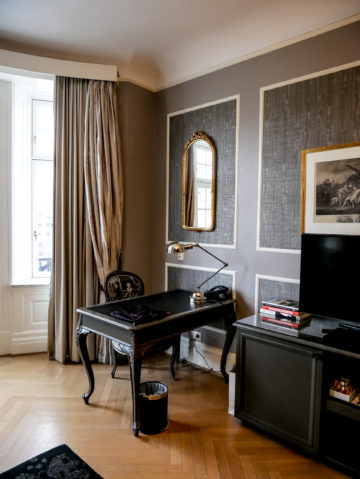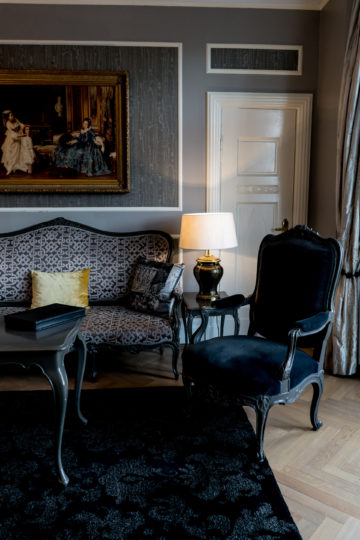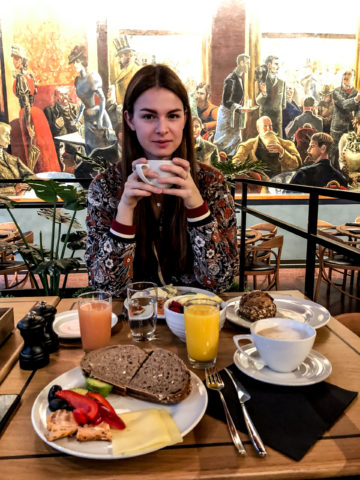 The Breakfast
The breakfast was my daily highlight. Those who have been following me for a while know might know, that I can't start the day without having breakfast! You could say, that the breakfast is even more important to me than the room of the hotel.
The breakfast at the Grand Hotel in Oslo was one of the best I have ever had. The buffet offers a large choice of bread, muesli and cereals, fresh fruits, eggs, pancakes, porridge, vegetables, toppings such as cheese and sausage and much more. I can't even get everything together. I had bread with cheese as well as avocado and salmon every single day.
The Facilities
Unfortunately, we didn't have enough time to test the hotel's facilities, but it does have a spa as well as a gym. From what I can see online, the spa looks wonderful. It has a heated swimming pool, a steam bath, as well as a sauna and treatments, can be booked as well. The gym is equipped with Technogym, and you can find almost everything there such as a power rack, treadmills, a leg press or a rowing machine.