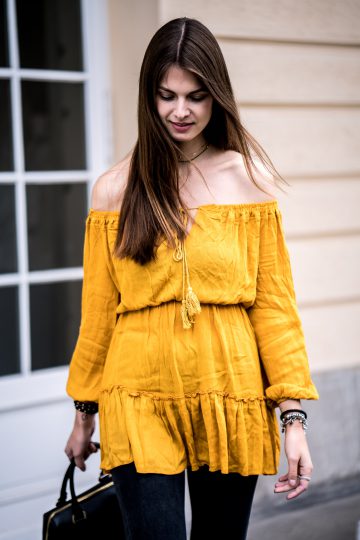 And it's just another manic Monday… kicking off this new week with a lot of work at the office. I really want today to be a very productive day, so I am spending it at the office with my headphones on and focused. What about you? Are you sitting at the office as well trying to seize this day or can't you wait for this Monday to be over? No matter what your Monday looks and feels like, here is a new outfit for you guys. This "colourful" look might brighten up your day, give you inspiration for tomorrow's look, or maybe you won't like it at all. I like it a lot, and I would wear it the same way again if it stays as cold in Berlin as it was the past weeks. Of course, I also can't wait to wear my dresses without jeans, but for now, I will stick with the dress over jeans option. To be honest, this yellow dress might be a little bit too short to wear it as a dress without jeans or shorts underneath… I will try it out as soon as it is warmer 😉 For now, you can have a closer look at these outfit pictures and read everything about the outfit combination in the following:
Yellow Dress and Black Jeans
You might have noticed, that I was wearing more colours than I usually do the last days. Yep, it got a little bit colourful here on the blog, and I like it. I mentioned before, that I prefer to wear black, blue, white and grey, but that I make an exception in spring and summer. But not only warmer and sunnier days make me wear more colourful outfits, especially the gloomy spring and summer days do. Those days can be very depressing and demotivating, so wearing a pop of colour is the perfect way to get into a better mood. If the sun isn't shining, make your outfit shine 😉
I was wearing this outfit the past week, where most of the days were windy, dark and cold. That day it was a little bit warmer even though the sun wasn't shining and I could wear this super cute yellow off shoulder dress in combination with a pair of jeans. I received this dress the week before, but I first wasn't sure whether I like it or not. It is a little bit short, and you can see through, so you actually have to wear something underneath. I still have to figure out what, if I want to wear it as a dress without a pair of jeans or shorts underneath. Once thing I really like is the colour of this dress and the off shoulder part. It is such a cute dress that actually works perfectly as a shirt as well. 🙂 And I got so many compliments on Instagram for this "shirt" when I shared the look.
Since it's such a bright colour, I didn't add many accessories. I was just wearing a pair of black boots, my Joop! bag – which I haven't been wearing way too long – and two chokers from Subdued. The combination is quite simple, but the look doesn't look like it at all, don't you agree? How do you like my colourful outfit for a gloomy spring day? I am looking forward to reading your comments, guys! Have a lovely Monday. xx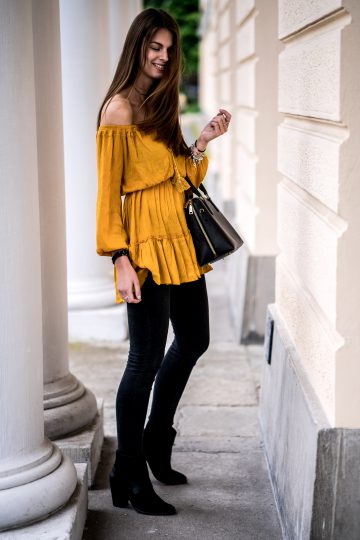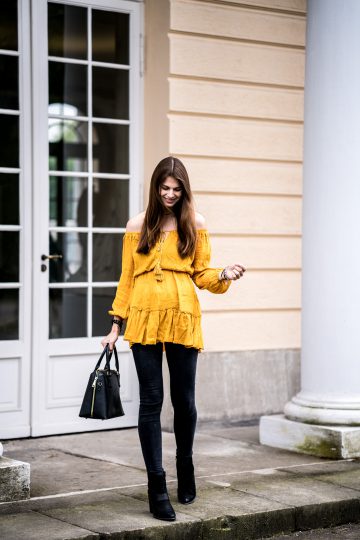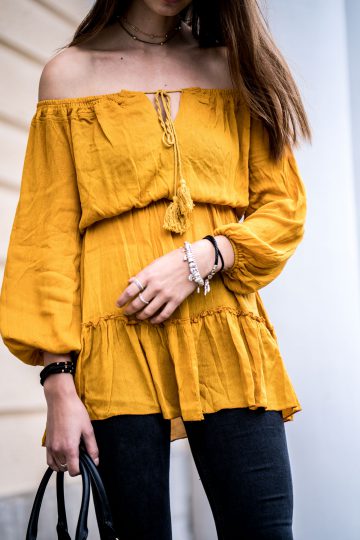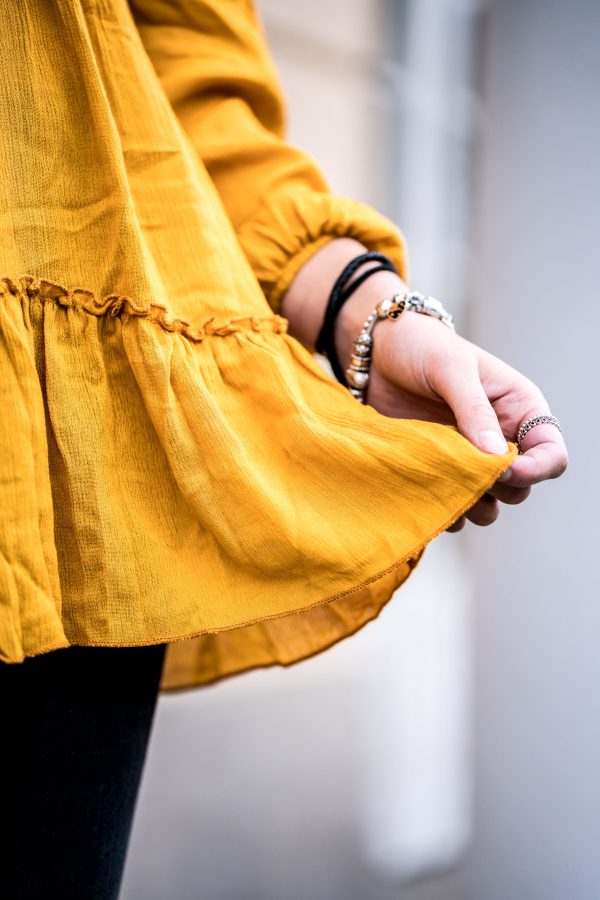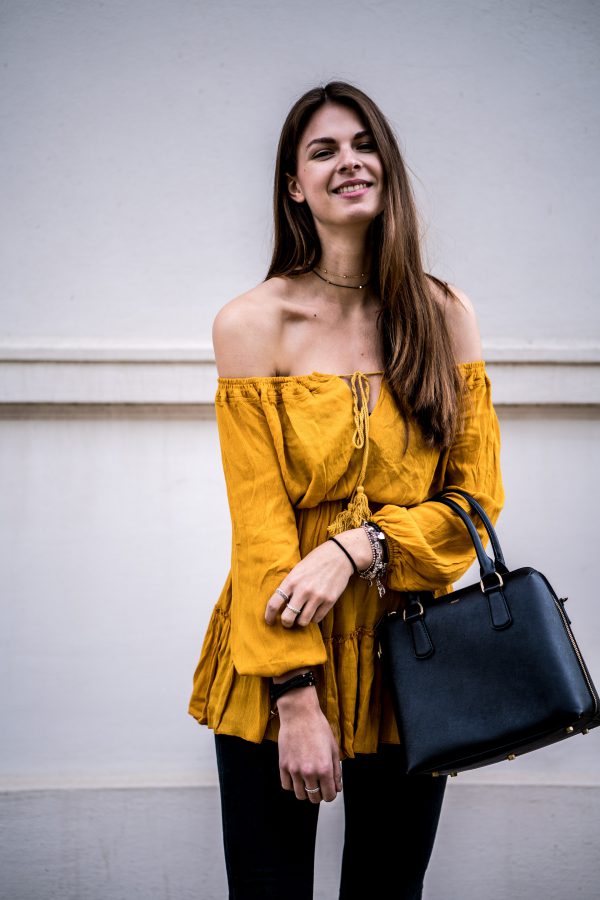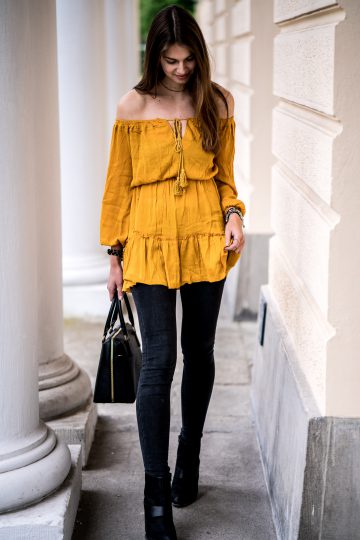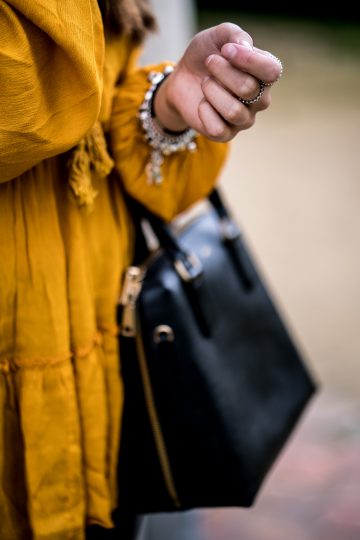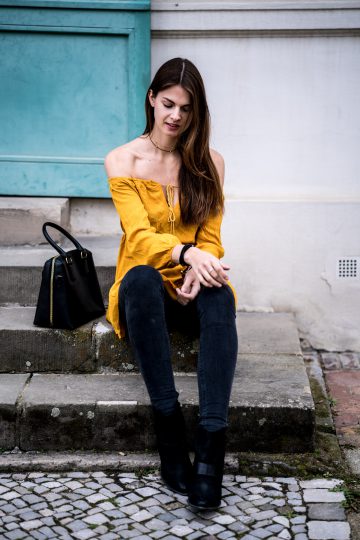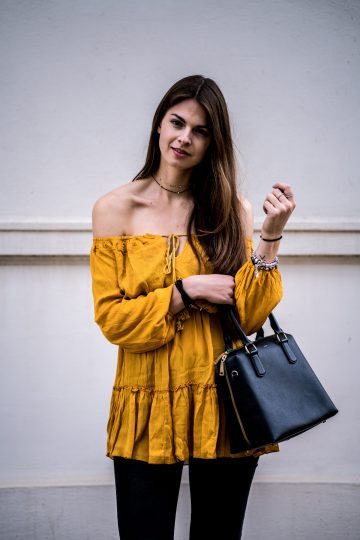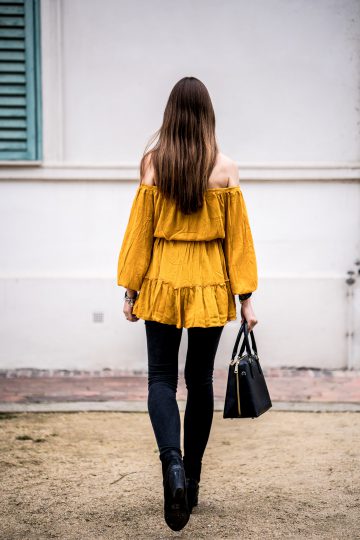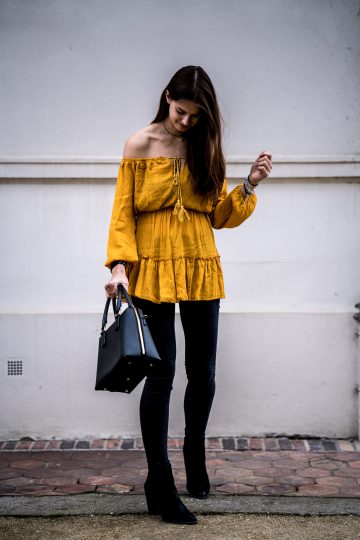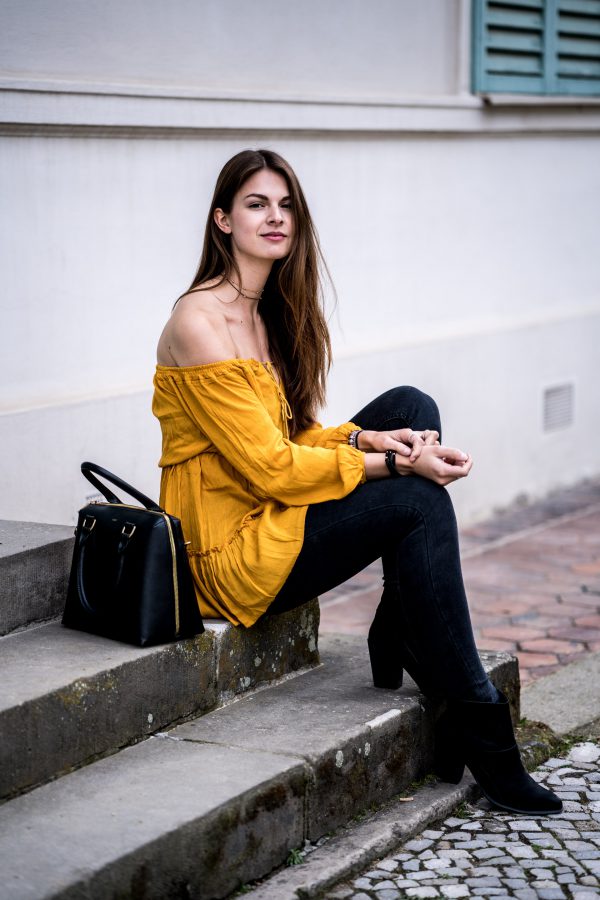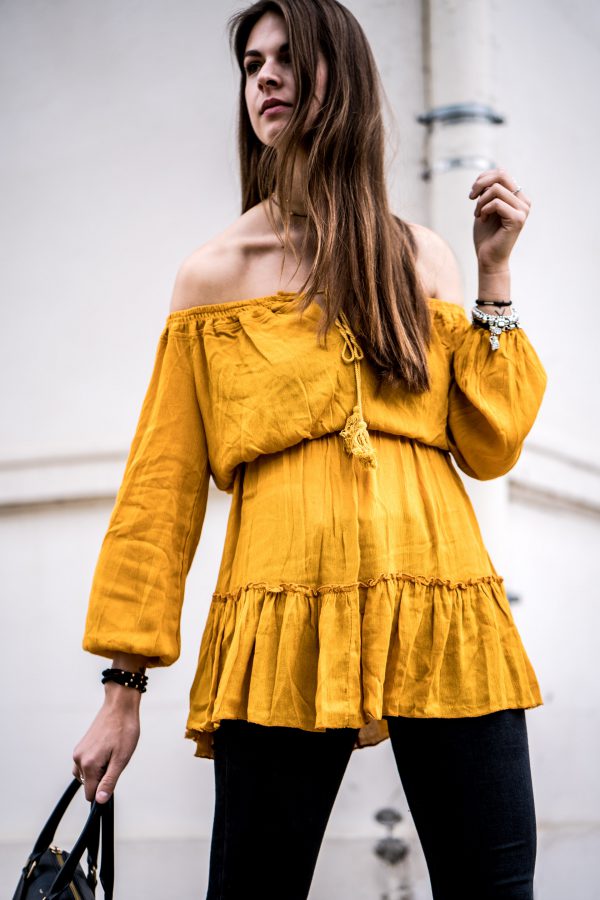 Sponsored Products: Dress from Missguided, Jeans from Lee.