Who is ready for a relaxed Sunday with lots of delicious food and your favourite series? I AM! But before it's time to relax, I want to tell you everything about my past week here on the blog – as every Sunday. The past week was another week I spend in Berlin and once again I was at the office most of the time. I don't mind sitting at the office all day – especially when the weather isn't that nice at all – and get work done. It's great to see that the projects I am working on are going ahead and are coming closer to the "finishing line". I also love the feeling of getting tasks done and starting off with new tasks and projects 🙂 So I really can't complain about sitting at the office all day. The only problem is that there's nothing interesting I could talk about on this kind of days. But let's start with the past weekend because these days I didn't spend at the office. Saturday and Sunday were two very nice days. It was a little bit warmer in Berlin, and on Sunday the sun was shining almost all day.
On Saturday we were running errands, took new outfit pictures and spend some time at one of our favourite cafés for coffee and lemonade. I really enjoyed sitting down, sipping on my coffee and just enjoying some quality time with my boyfriend 🙂 The rest of the day was very calm, we spend it at home, cooked something for dinner and started watching a new series: Taboo. I really like it so far, have you seen it?
Sunday was a little bit busier. The day started with breakfast at home. Afterwards, we had to take outfit pictures and run errands, and at 1 pm the Wings for Life World Run started. Together with Adidas, I participated in this run, and it was so much fun.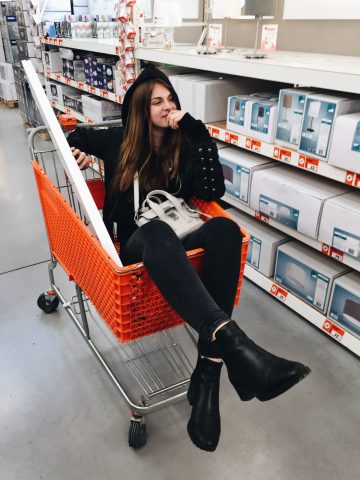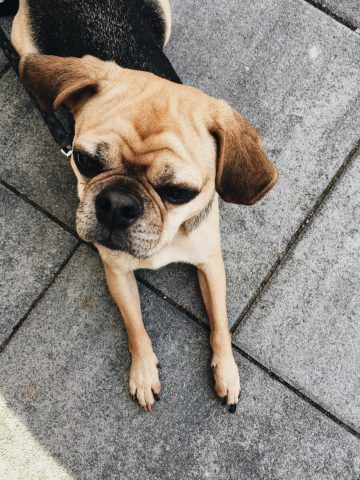 Unfortunately, I wasn't in Munich to run, so I had to run via their app. I wasn't feeling a hundred percent fit on Sunday, but I ran around 11 km before the Catching Car caught me. Not a bad result at all, but I actually wanted to run 12 km (maybe next time). Afterwards, I watched my boyfriend playing soccer and then we drove to his mother for dinner. It was such a lovely day, and I really enjoyed spending most time of the day outside.
I don't know how, but I probably hurt my shoulder during the run on Sunday, so I woke up in pain on Monday morning. I didn't feel well at all but had to drive to the office, because I had to finish two posts and send them in for review. You probably can imagine how happy I was when I was home and could fall into my bed – and that's exactly what I did after having a hot shower and dinner. Tuesday was another day at the office just as Wednesday and Thursday too. I felt a little bit better on Tuesday, but my shoulder still hurt a little bit, so I didn't go for a run as planned. On Wednesday morning I decided to join a yoga class instead, and it really helped. My shoulder felt much better afterwards, it didn't hurt that much anymore, and I felt so much better and relaxed. I should do this more often; I will try to join this yoga class every Wednesday. After the yoga class, I had to run errands before I drove to the office. I left around 7 pm, had dinner at a burger place, and my boyfriend and I met up with friends at a nice bar afterwards. We talked about future projects, business as well as bits and pieces – it was a lovely evening, and I got so much new input and ideas for the future. 🙂
Thursday started at the office again, and I had to be there early to get as much work as possible done before heading to a meeting and event afterwards. Most events take place on Thursday; therefore it is usually the busiest day of the week. Last Thursday I first had a meeting with a jewellery brand from Berlin, and afterwards, I attended the Beast meets Beast event. This event was about a Bentley from 1924 and a cigar to real beasts as they say. I have to admit, that I wasn't that interested in the cigar but definitely in the car. I have a thing for nice and fast cars and couldn't decline the event invitation when I heard one part is about a Bentley. 😉
Last but not least: my Friday. Friday was super busy. I met up with Luisa in the morning to go to the gym. After a two hours session at the gym, we drove to a botanical garden here in Berlin to take some pictures for a secret project, which was a lot of fun. I love our project, and I really can't wait until I can finally reveal everything. After our visit to the botanical garden, we continued working on another part of this project, and we really made progress – still not enough to tell you more, though. We spend a couple of hours working on the project, and I didn't have much time to get other work done, that's why I stayed at the office a little bit longer on Friday. Therefore we didn't do anything in the evening but going grocery shopping, cooking dinner at home and watching Netflix.