Another week is about to end and I hope you'll enjoy this last day of the week, since Sundays are made for relaxation and to recharge our batteries. Do you have any special plans or will you just stay at home, because last night was a little bit too wild and long? 😉
Yankees Baseball Jacket from Majestic Athletic
Do you remember the outfit post, in which I showed you the Oakland Raiders shirt I got from Majestic Athletic? Well, the shirt wasn't the only thing I got from this label. We all know the New York Yankees. Well, at least we know their logo, because of the New Era caps, don't we? 😉 I knew the logo before I knew what it means.. when I was younger I used to think that it is the way the Americans write NY. x) Well, I was young and I have never been in the USA at this time.. But today I know what it means and that it is the New York Yankees logo.
Sporty Summer Outfit
I combined my new Yankees Baseball Jacket from Majestic Athletic in a very sporty yet simple outfit. The combination? Denim shorts, white tee and white Nike Air Force 1 as well as some jewels. The result? A sporty summer outfit.
Summer outfit give us unlimited possibilities. To be honest, I always had my problems with combining outfits during summer. The problem is, that we usually prefer simple looks: top and shorts. Of course, there are a lot of different styles, different fabrics, different cuts and so on, but I used to buy the same clothes again and again and it's pretty hard to create different looks with the same clothes, isn't it? 😉 But things changed and slowly but surely I learn to buy different things, I learn what fits me and I become more brave when it comes to fashion. I hope I'll be able to show you more different outfits this season and I hope you'll like them. 🙂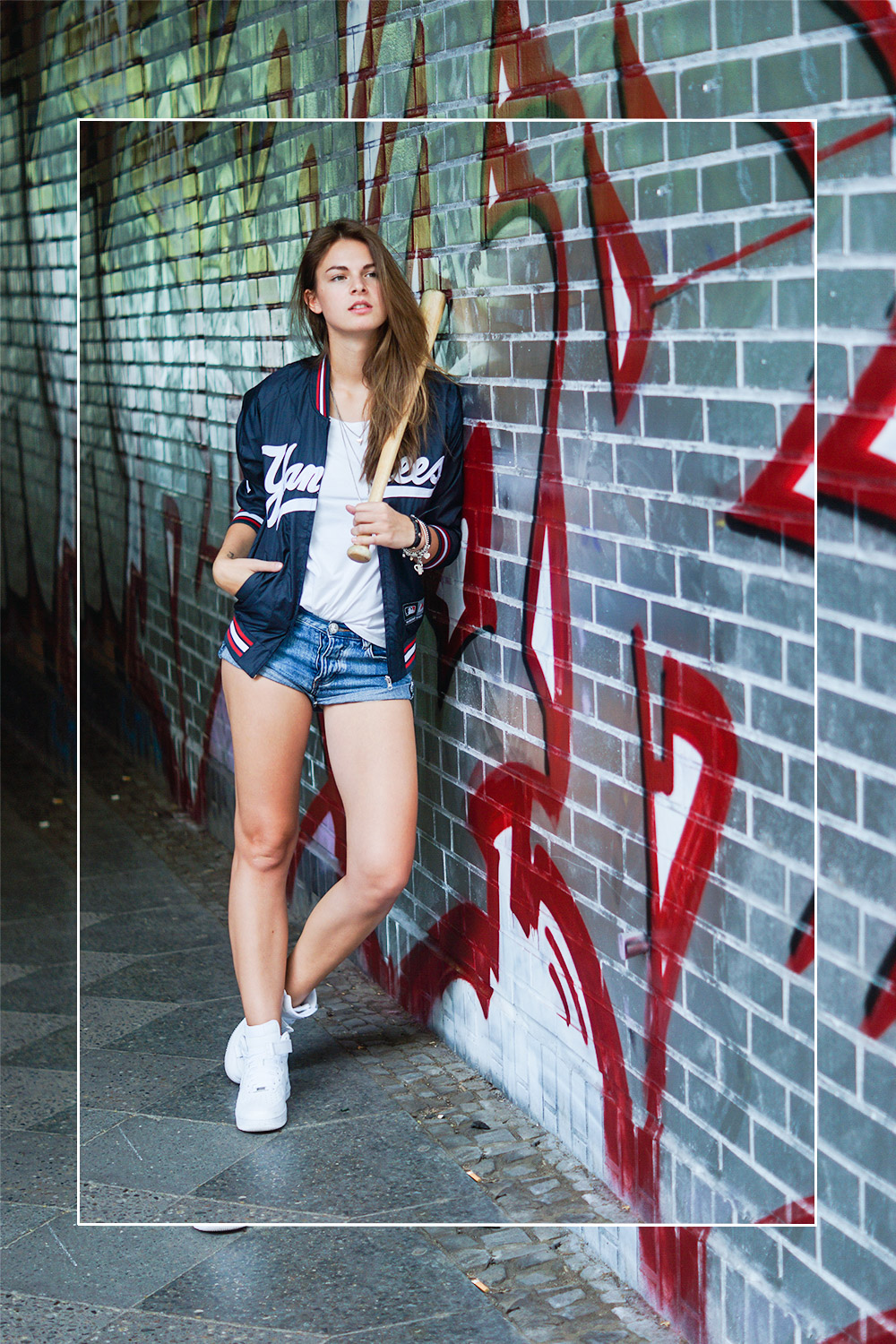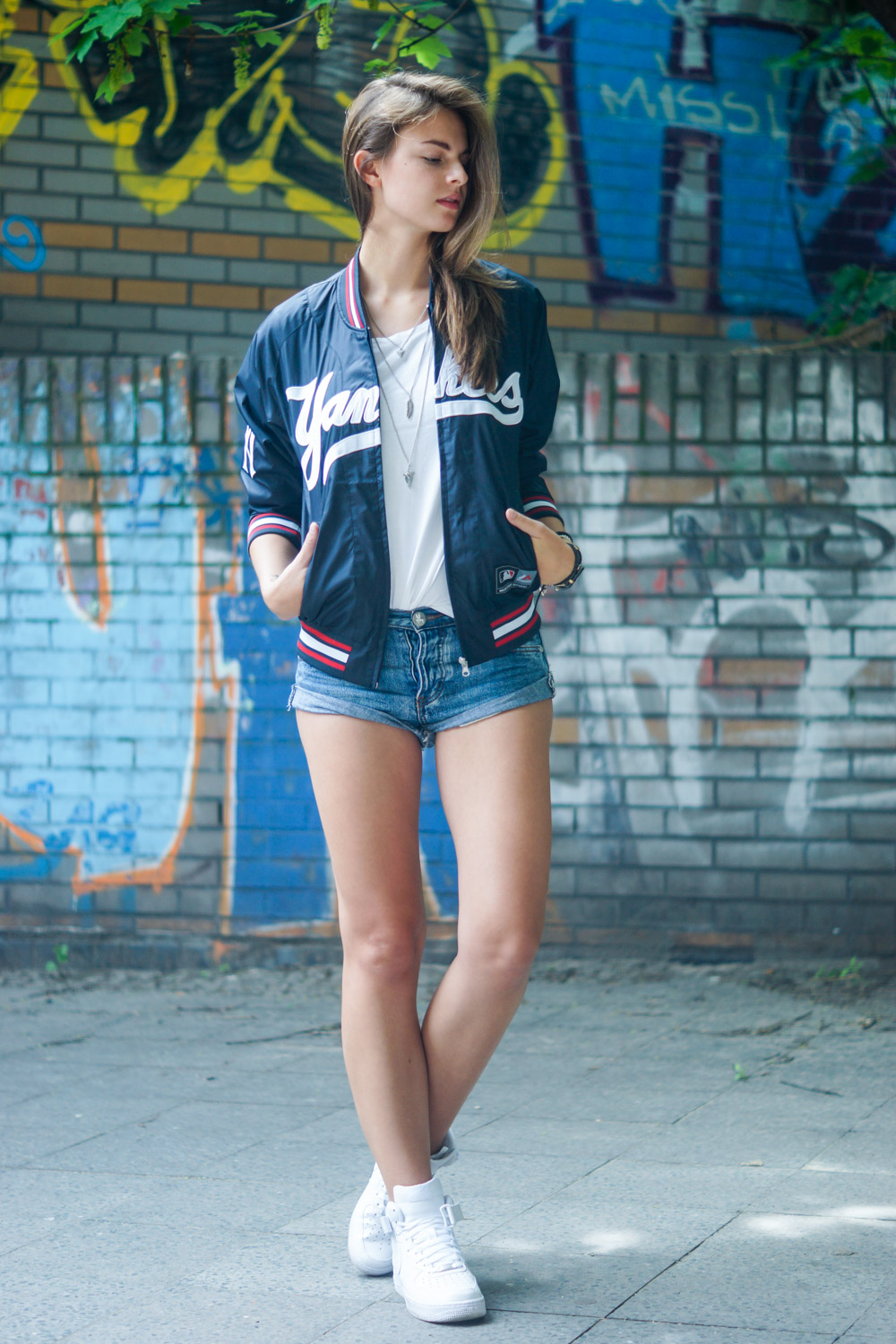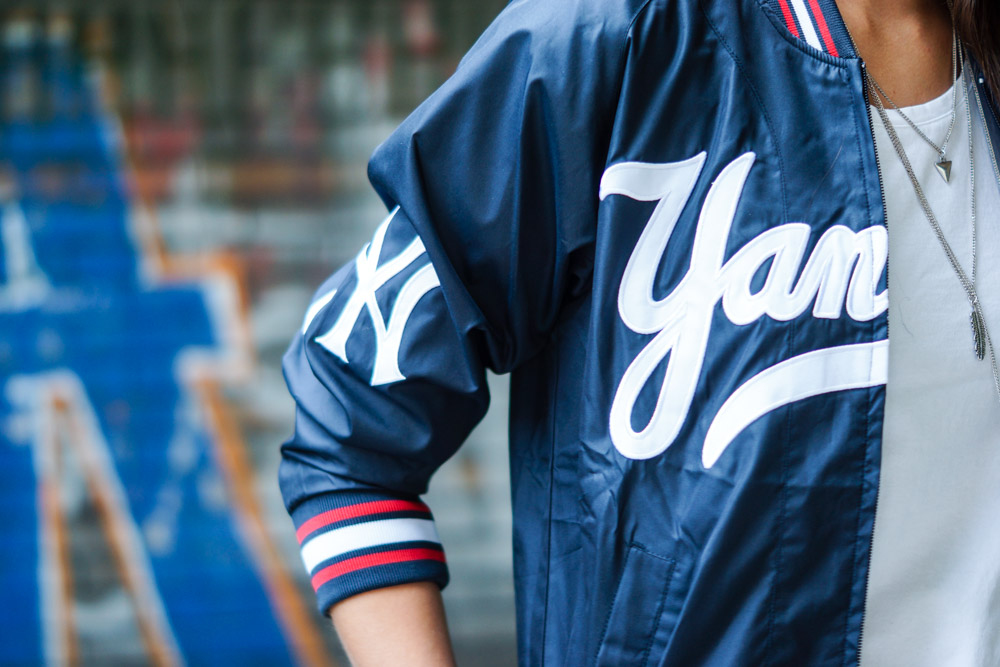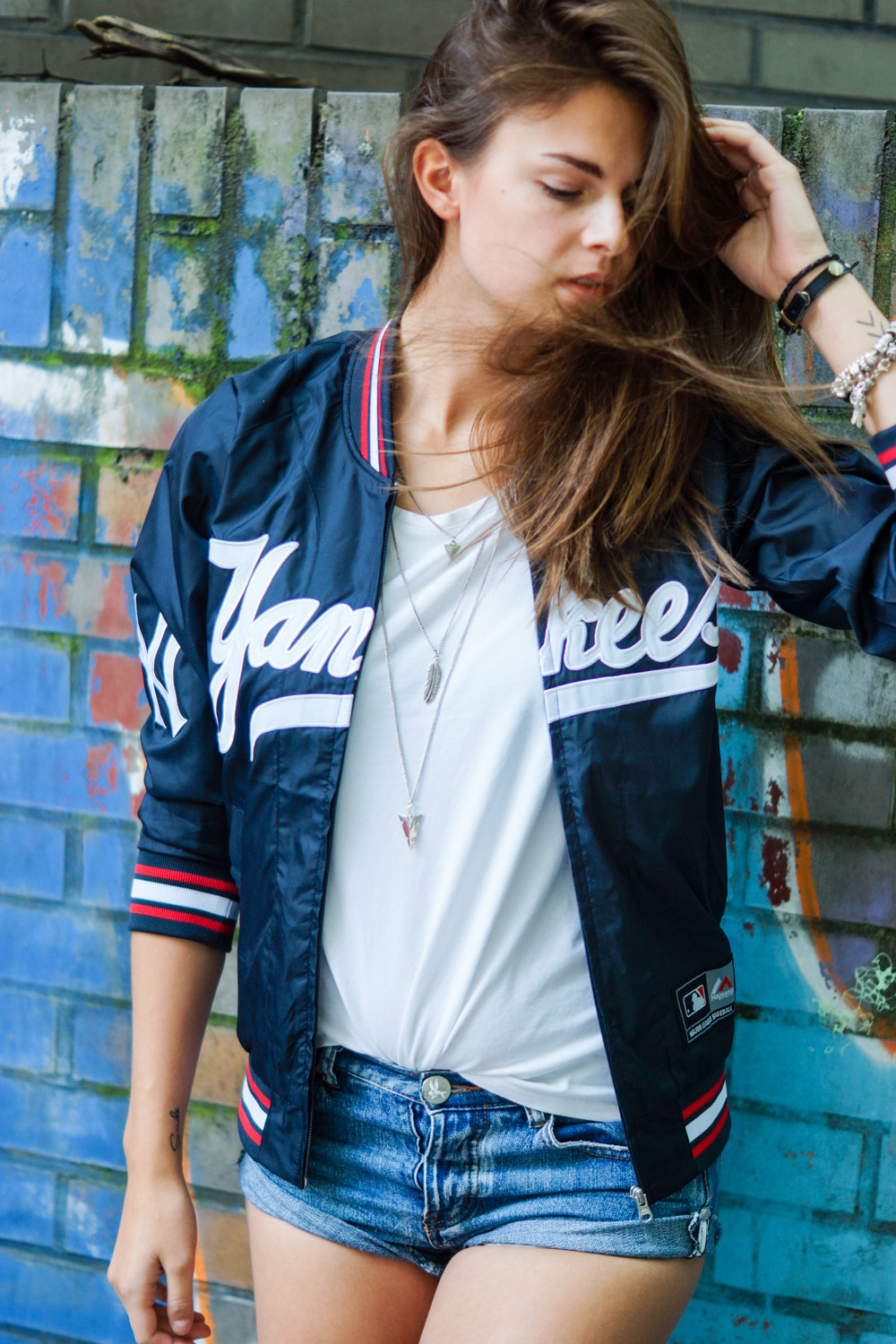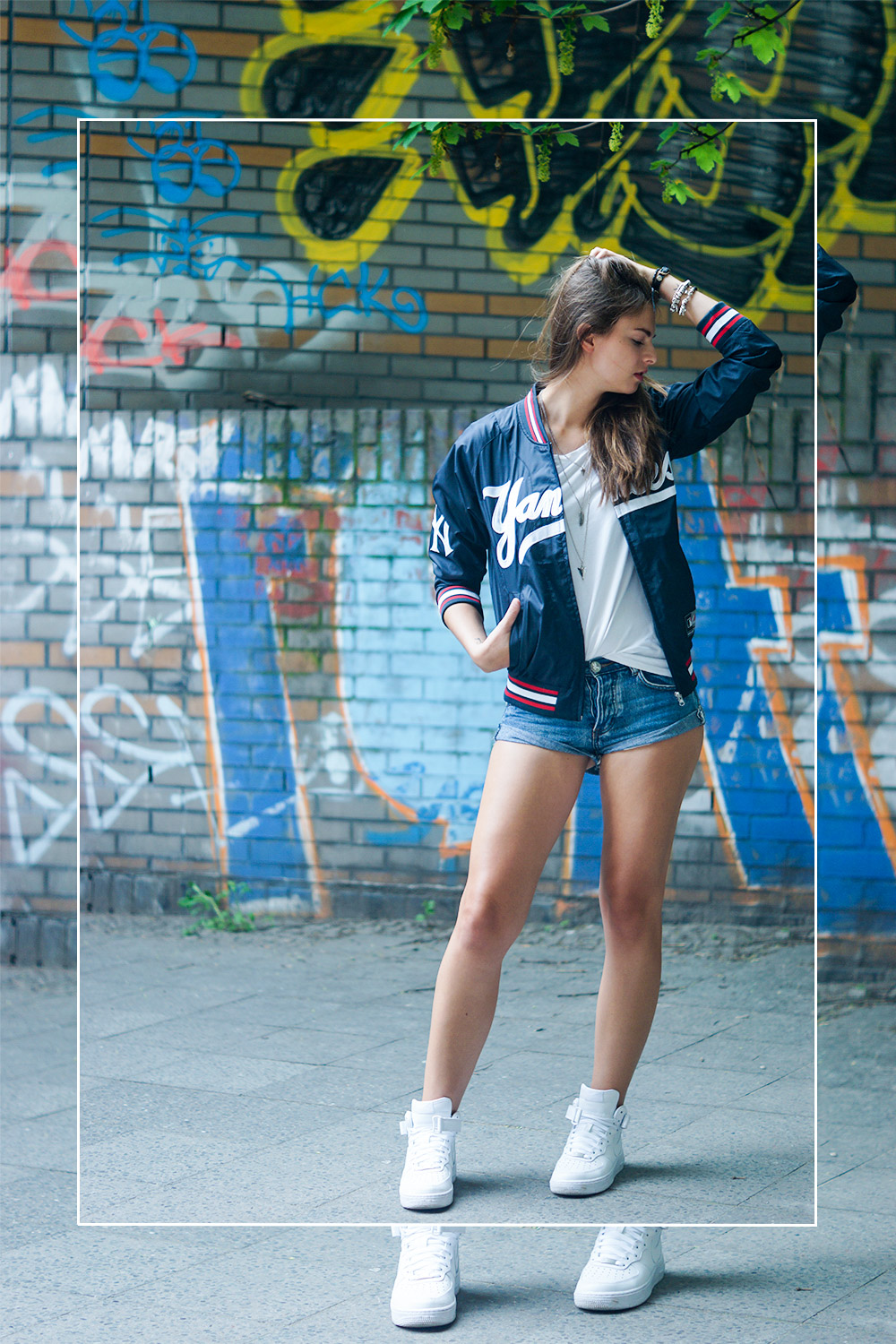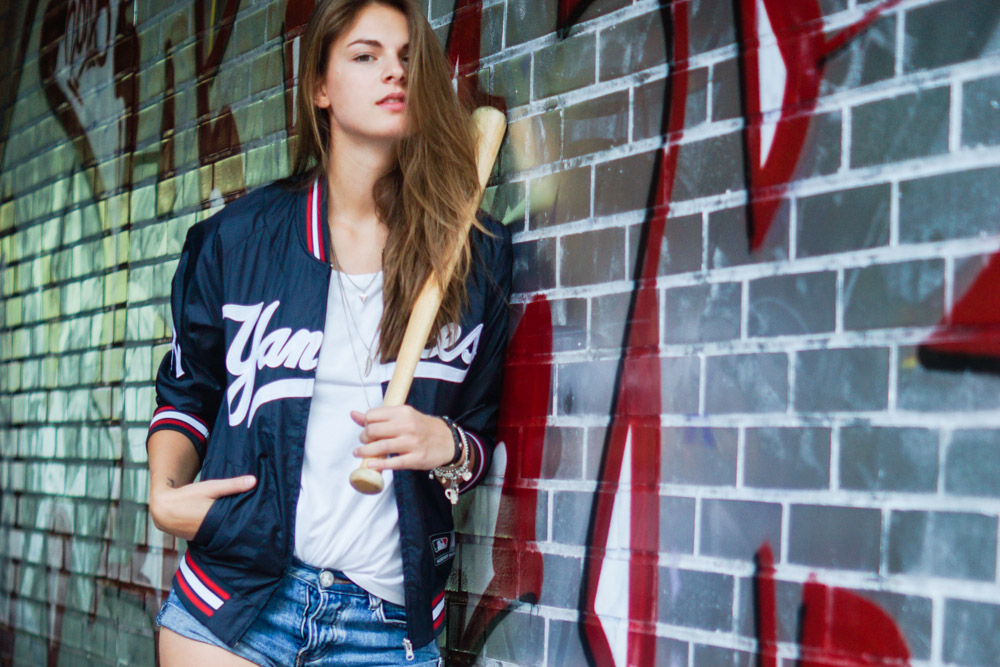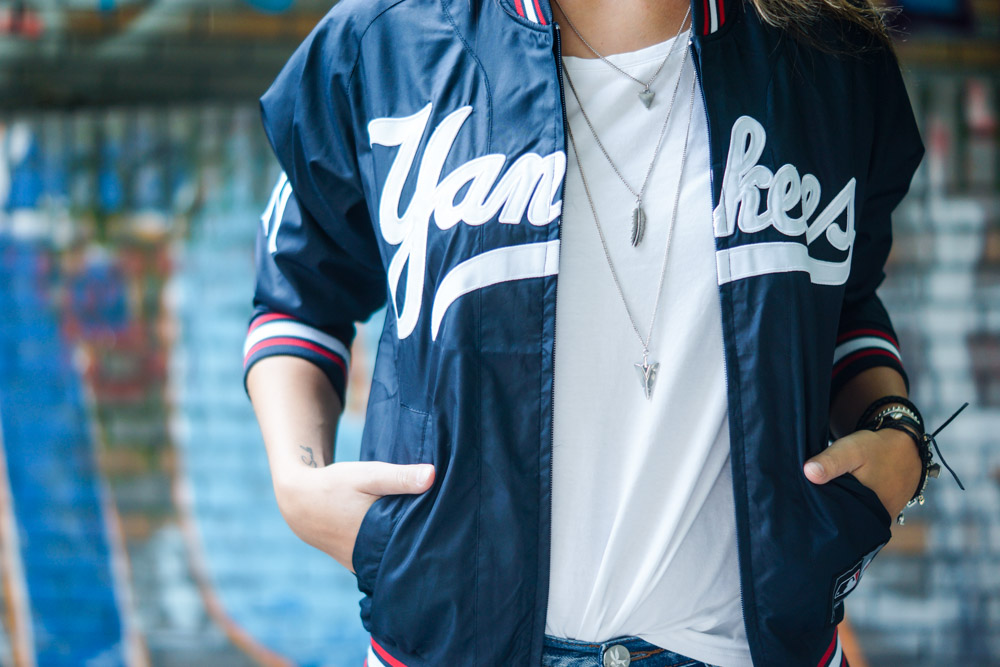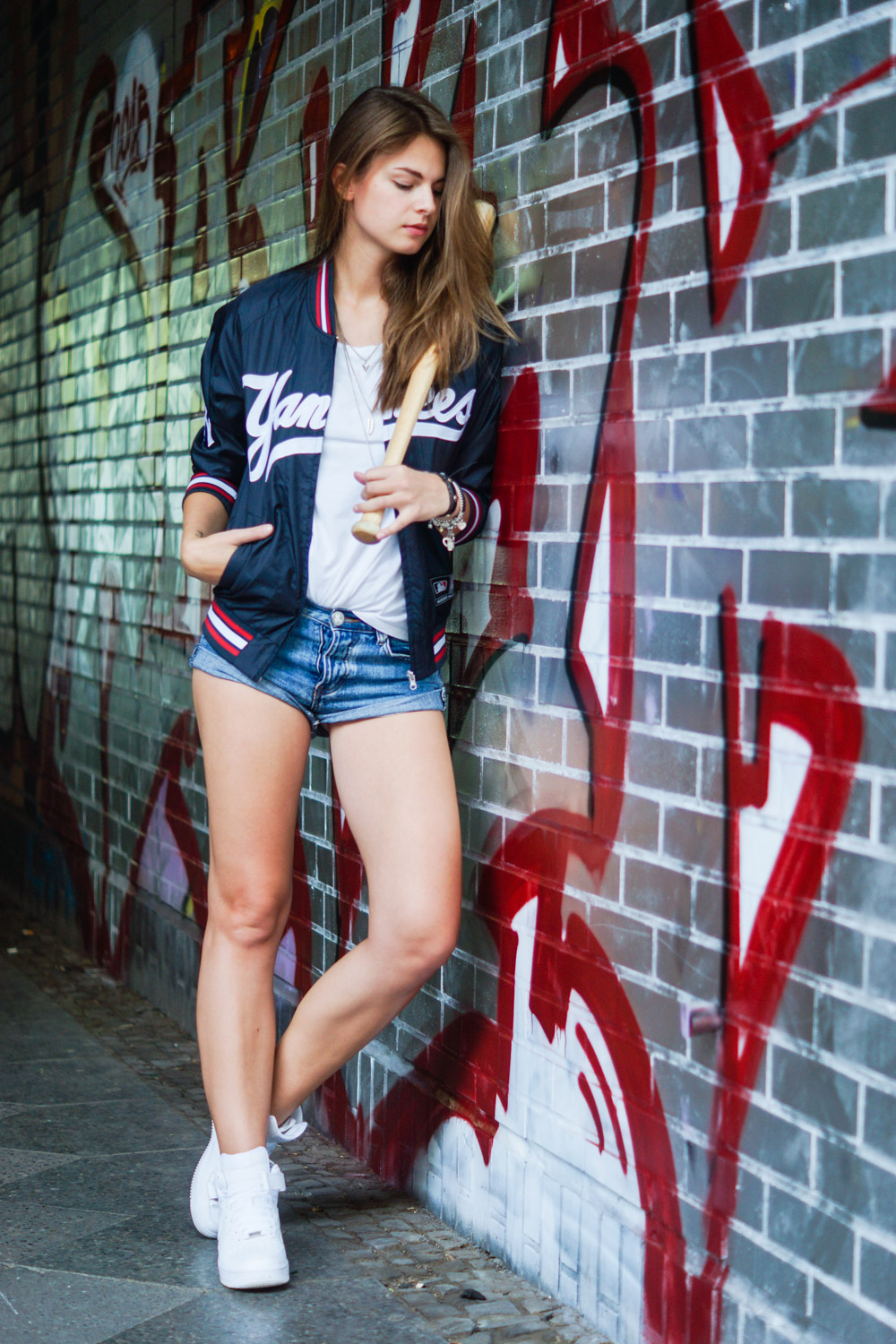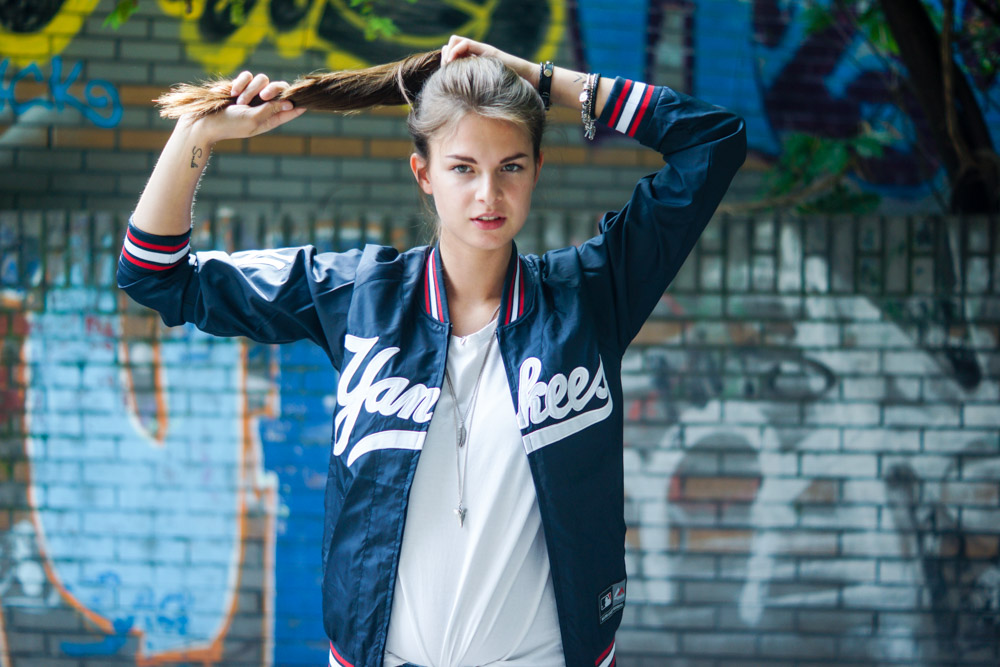 SHOP THE LOOK // SIMILAR CLOTHES