We all have this inner child inside us, no matter if we're 20, 30 or 60 years old. Usually we have to behave like adults, we have to be reasonable and examplary, but there are some places where we don't have to. My favourite place, where I really have fun and act like a child are fairs, because you can forget about your everyday stress and just have fun at a fair. It's almost impossible not to have fun 😉
Deutsch-Französisches Volksfest Berlin
During the summer time, several fun fairs take place in Berlin, it's like the best time of the year! When I was a child we used to go to the "Deutsch-Amerikanisches Volksfest", but I haven't been there since it moved to another location in Berlin. The other day we decided to go to another fair, the "Deutsch-Französisches Volksfest" and I had as much fun as I used to have at the "Deutsch-Amerikanisches Volksfest". The "Deutsch-Französisches Volkfest" is an annual fun fair, that only takes place in Berlin. It always takes place around the 14th of July, Bastille Day, and lasts for about a month. And guess what? It's the biggest annual fair in Berlin with more than 150 fun rides, so it caters for all tastes.
About Rollercoaster and Cotton Candy
My absolute favourite fun ride is the "Break Dancer", I really like the fast motions, the platform rotating in one direction and the hubs rotating in the other direction plus the cars that rock back and forth. I have to confess, that it was more exciting as a child, but it's still so much fun. Definitely a must for every adrenaline junkie and those, who prefer fast fun rides. And guess what? I did it two times before we continued our stroll through the fair. 🙂 Other fun rides I enjoeyed were little rollercoasters as well as the water ride. In between I needed kinda pause, so I decided to enjoy some calmer attractions as well. At one of those you have to fish for stuffed animals, but it seems as if you can never win something! Well, at least I've never had luck and won something… did you? Even if I've never fished one of the stuffed animals it's kind of an ritual to try it everytime I have the chance to. Maybe one day I'll be lucky – fingers crossed!
But a visit at a fair wouldn't be complete without having Cotton Candy or other sweets, would it? At a fair you have to forget about every diet plan, you just have to eat whatever you want. I started with roasted almonds, continued with bratwurst and ended with gummi bears. Well, let's call it an total success! 😉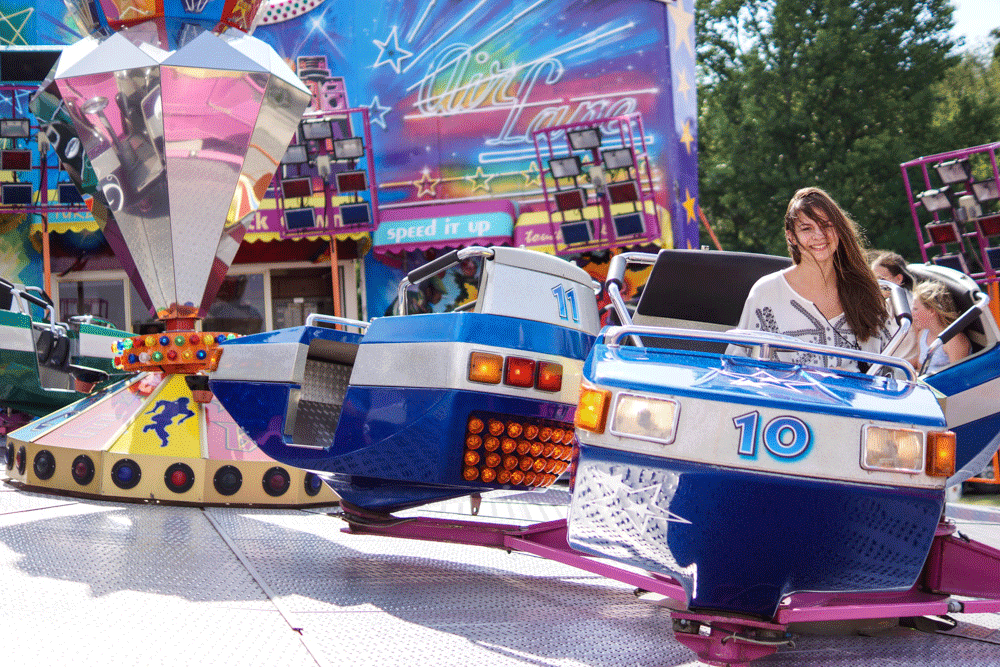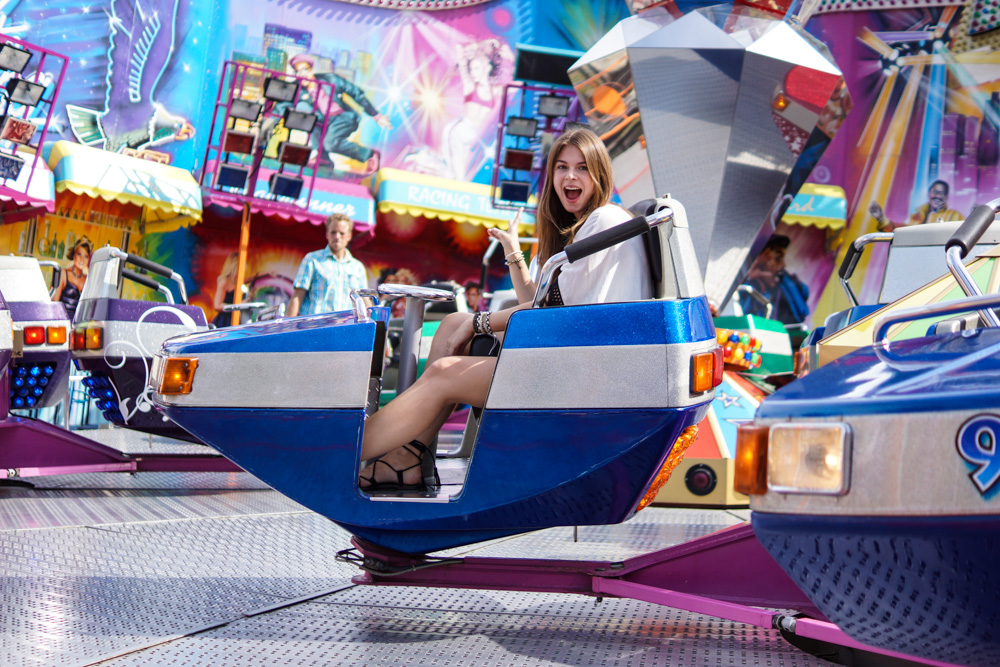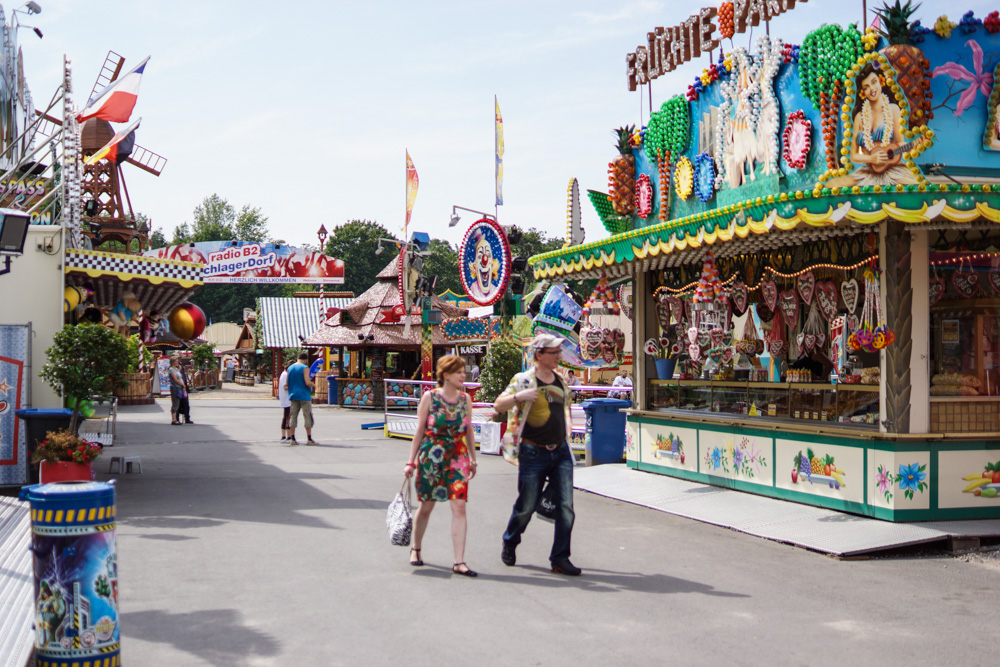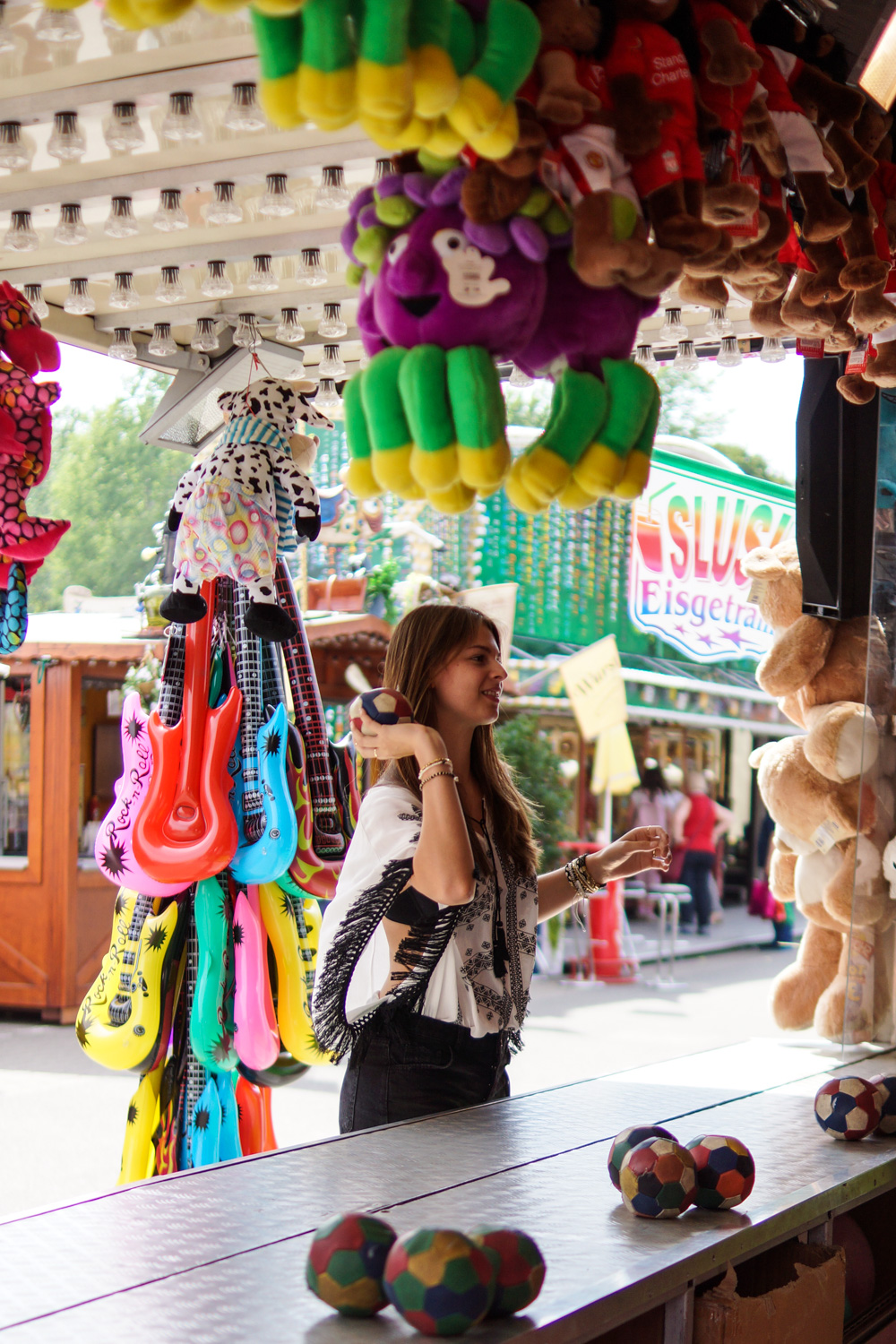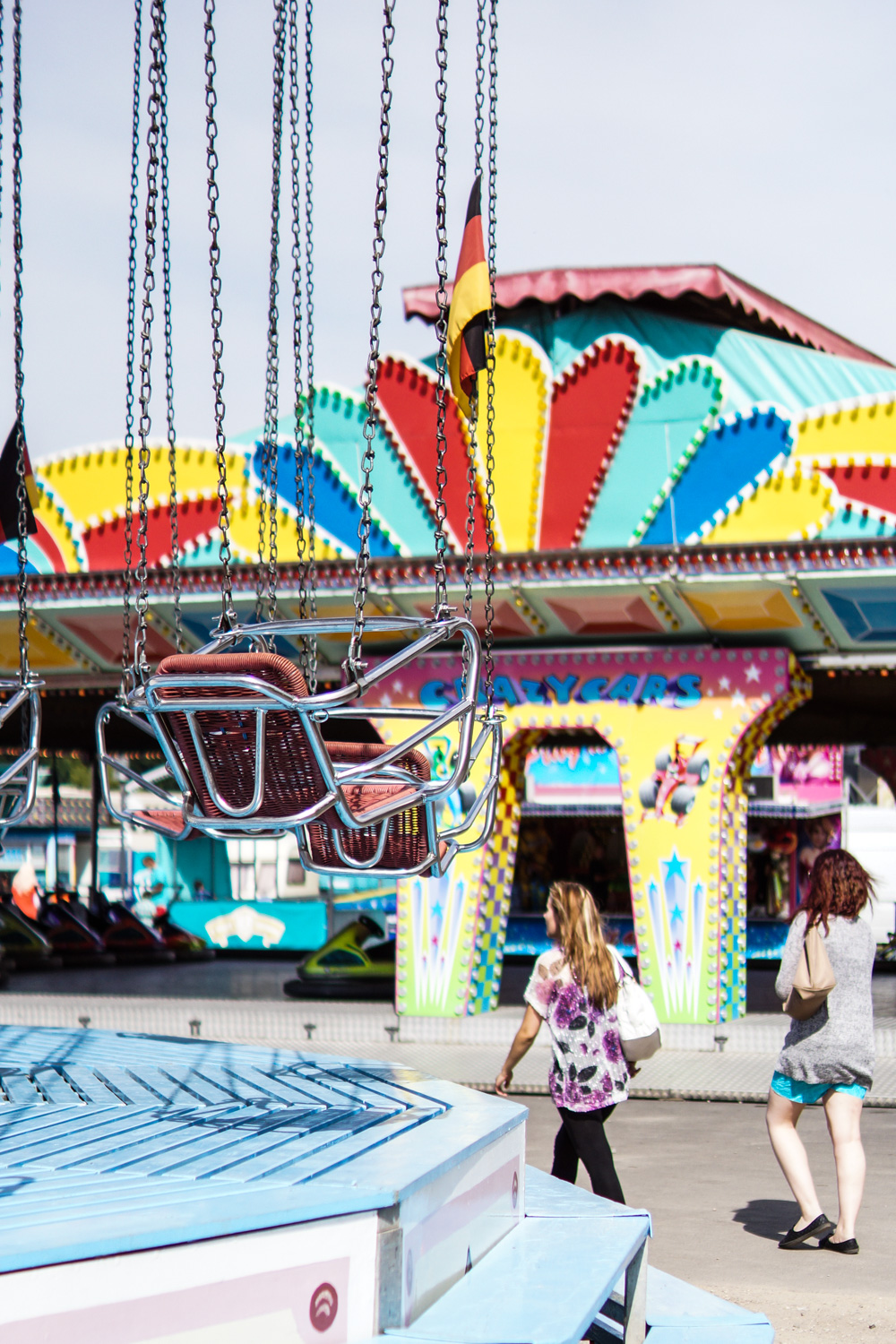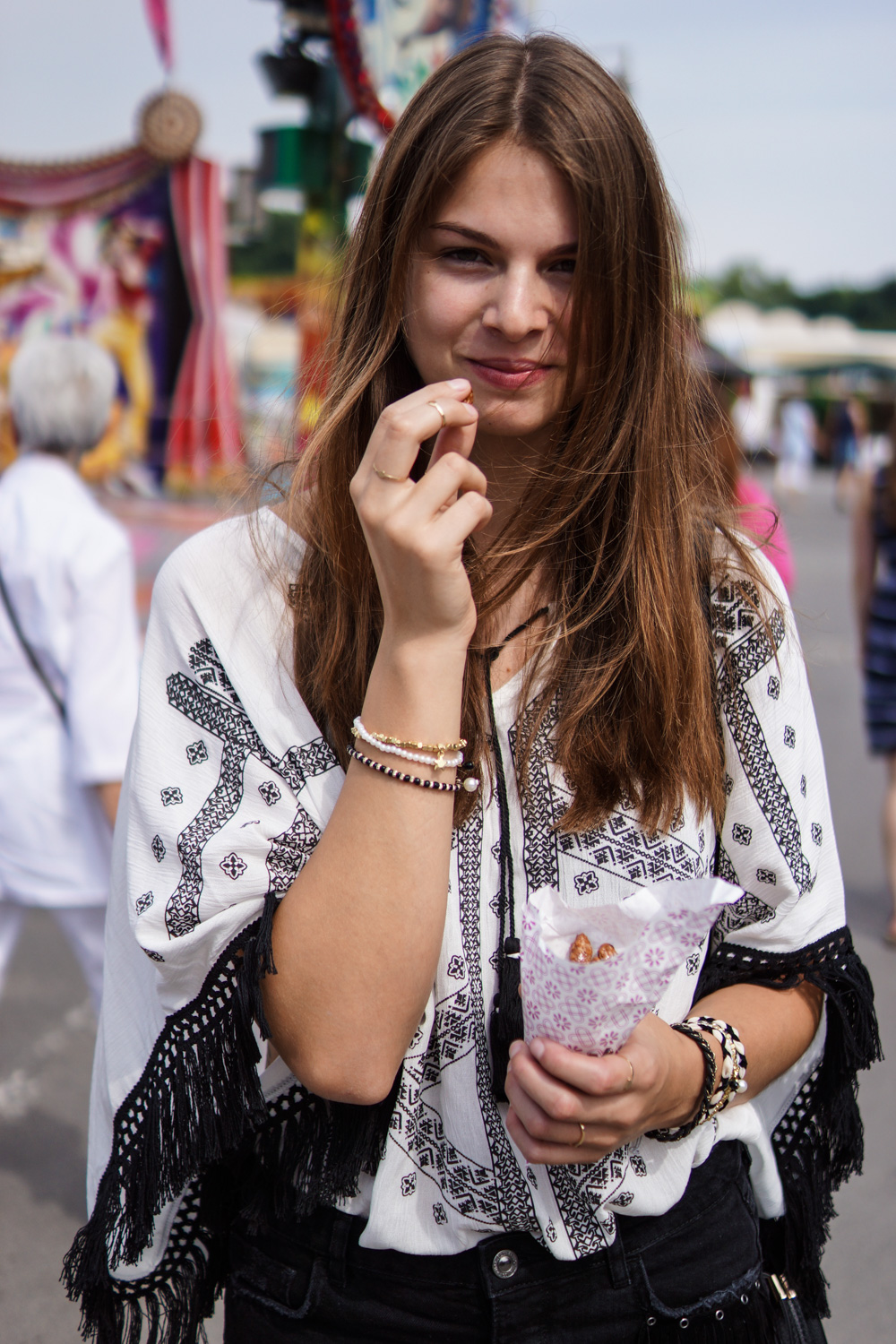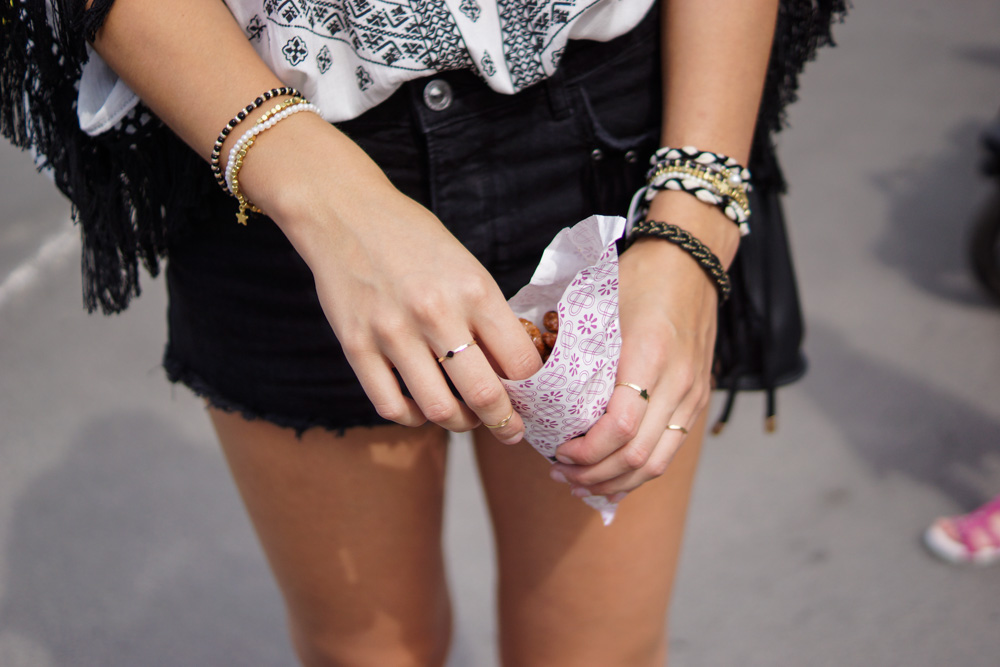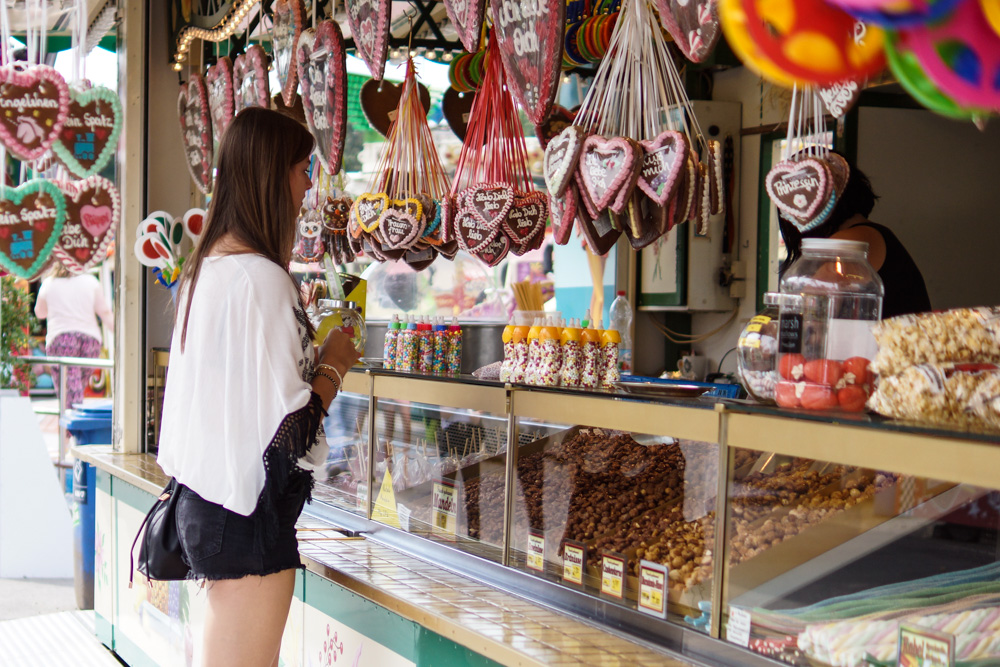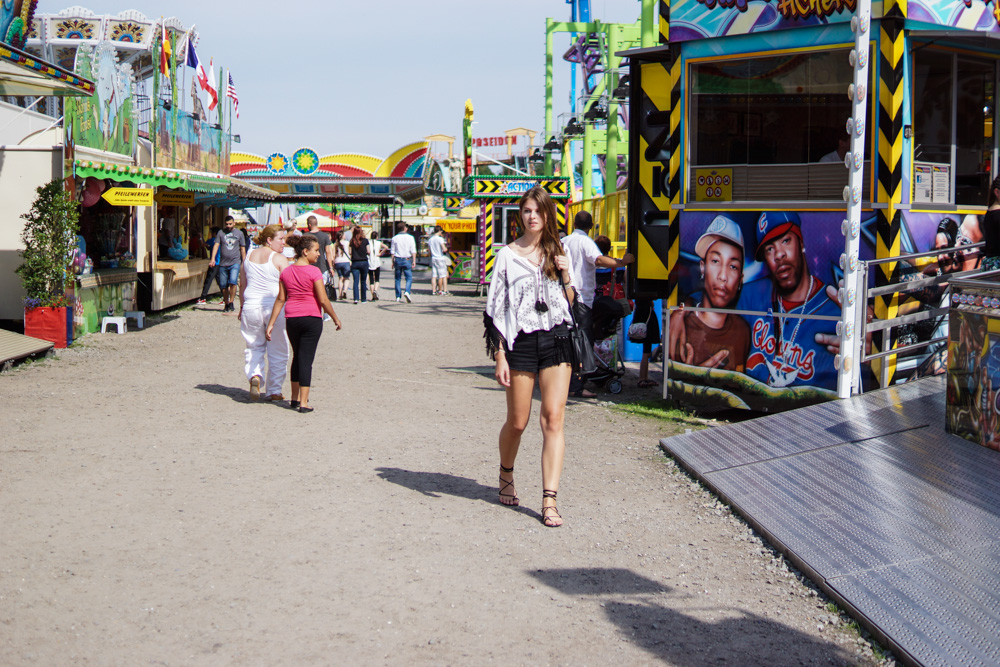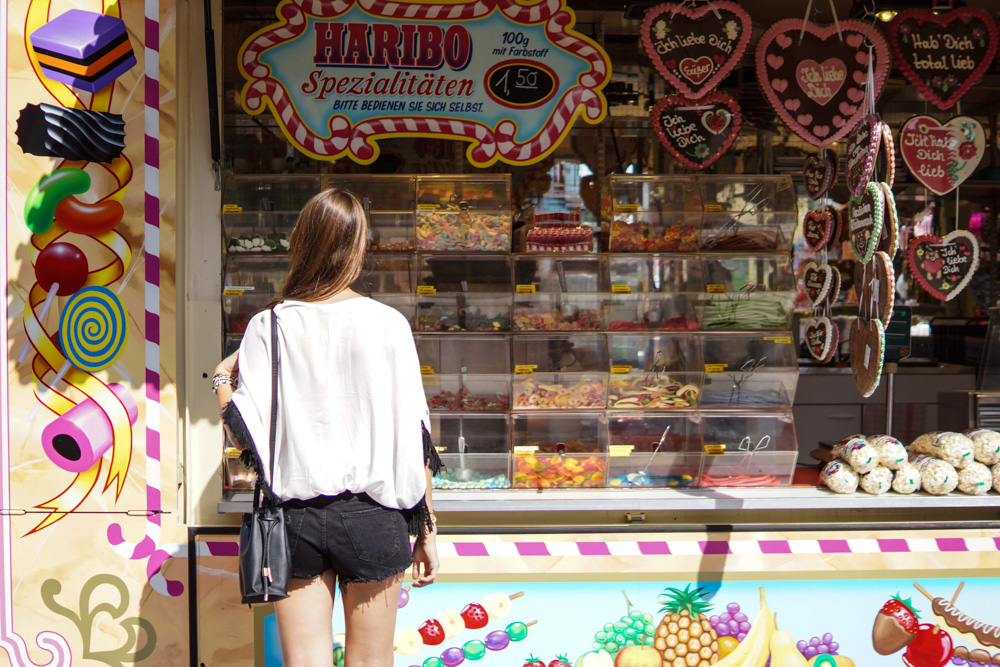 In cooperation with Bershka