Happy Friday everyone! The weekend is coming closer, and I am sure some of you might need an outfit inspiration, don't you? 🙂 As I mentioned yesterday, today I want to share another outfit in which I combined one of my new plateau shoes. This time I am not sharing an outfit with plateau sneakers, this one is all about plateau boots.
I always wanted a pair of Dr Martens, but all the styles I tried, didn't fit. When I was in Miami, I found these plateau Dr Martens online, and since the price was very good, I couldn't resist and had to order them. I just wanted to give it another try hoping that this style would fit. And as you can see, they do. And I know, that some of you will hate these shoes while others will love them as much as I do, it's always like this, so I really don't mind. In the following, I will talk about why I like plateau shoes that much and I will also give you some more information about the outfit I put together the other day.
Why you need a pair of plateau shoes
No matter how tall you are (or short), plateau shoes are always something you should consider having in your closet. Why? Because they make you appear taller, elongate your legs and improve your posture.
Yes, they do look a little bit chunky – especially when you have big feet as I do (I have a 42). I got used to it, and even though I always thought it doesn't look good at all, I now kind of like it. I love combining those plateau shoes with feminine dresses to create contrast as I did when we were in Miami. Have you already seen the post? If not, you can find it here.
The other day I didn't go for the combination of a dress, I combined my plateau boots with skinny jeans instead. The skinny jeans are the basic part of this look and nothing we need to talk about today. So let's get straight to the top I chose to finalise the outfit.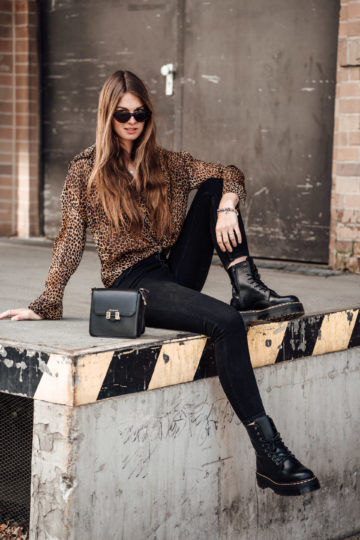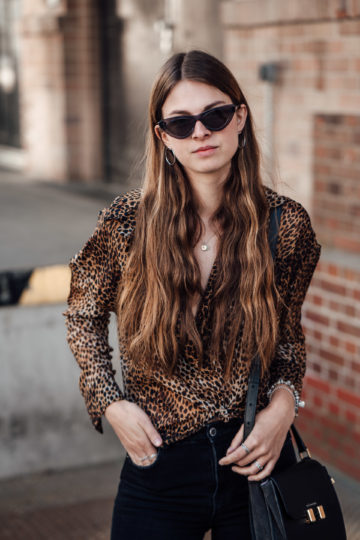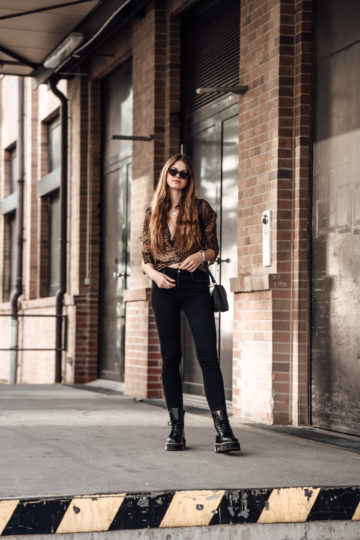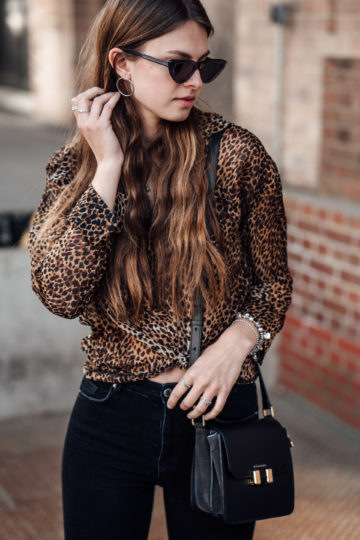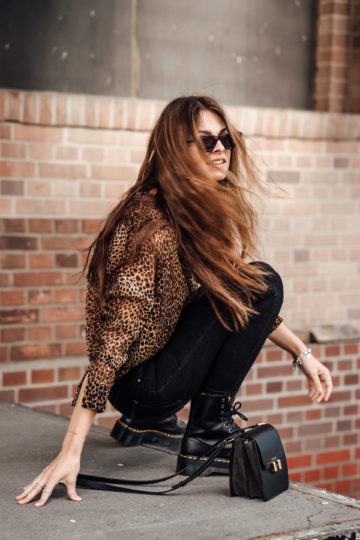 Black boots and black boots, both are basics that need to be combined with at least one more eye-catching piece of clothing to create an interesting outfit. In this case, I opted for a leo print shirt. I am so into leopard print at the moment, and I have a few more outfits with other leo pieces waiting to be shared with you 😉 Those are coming next week, today is all about this leo print shirt I received a couple of weeks ago. It is made of a very thin fabric and a little bit see-through, what makes it perfect for summer.
The day I was wearing it was a balmy summer day with temperatures around 20°C. It was a little bit windy, but I didn't have to put on the jacket. I also decided to knot the shirt in the front but didn't mind being outside with bare midriff. Luckily it was warm enough, so I wasn't freezing haha.
Now that we've talked about they two keypieces of this outfit, I would love to read what you think about this outfit. Is it something you would wear as well? And what do you think about plateau shoes and plateau boots in particular? Leave me a comment and let me know what you think. xx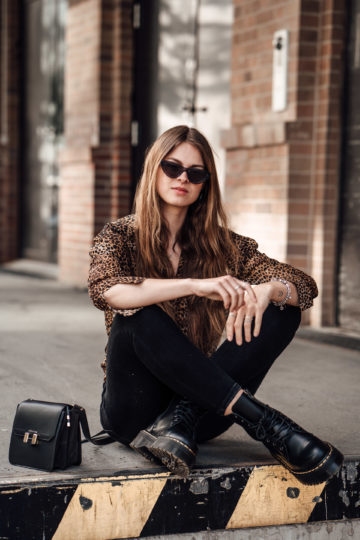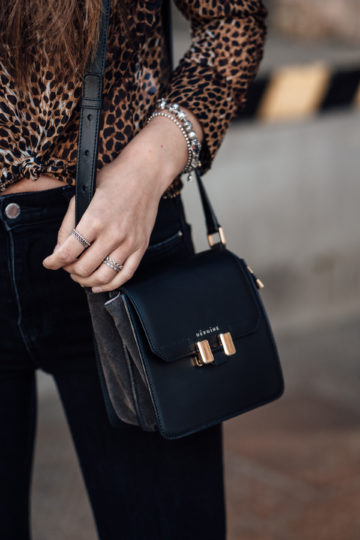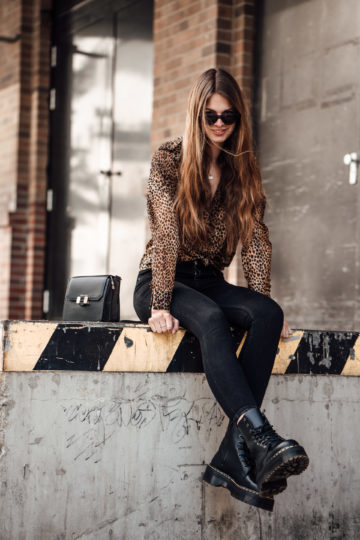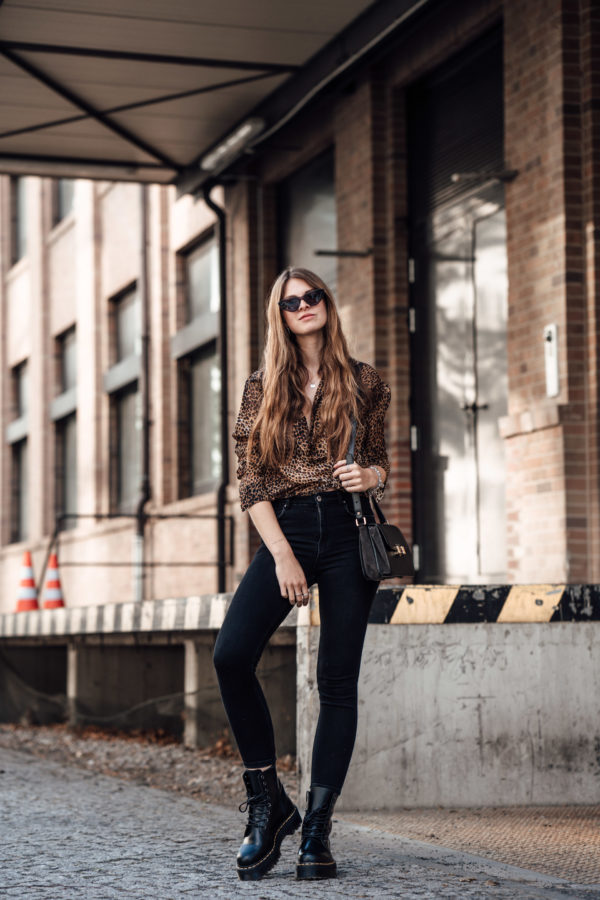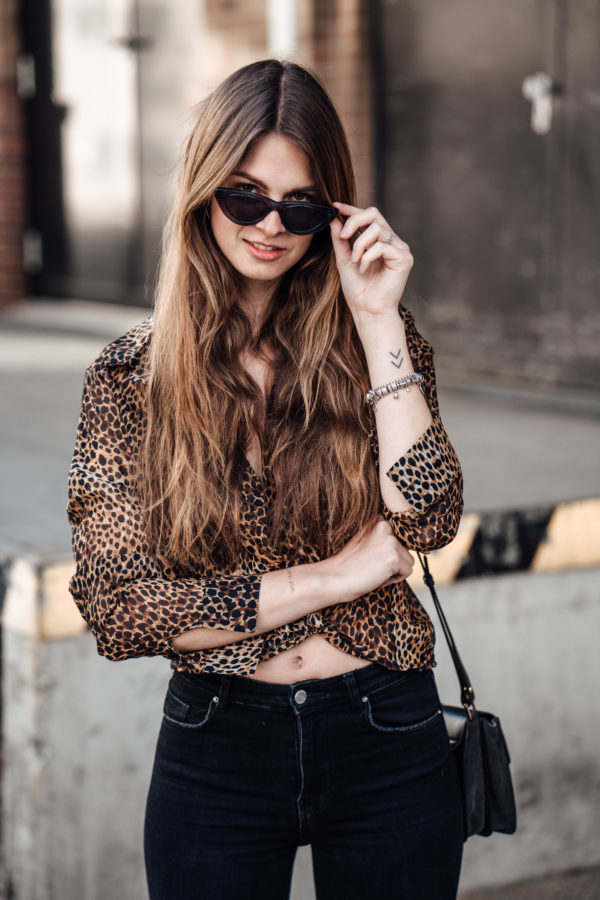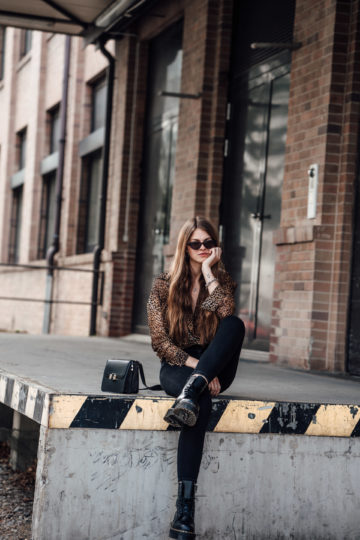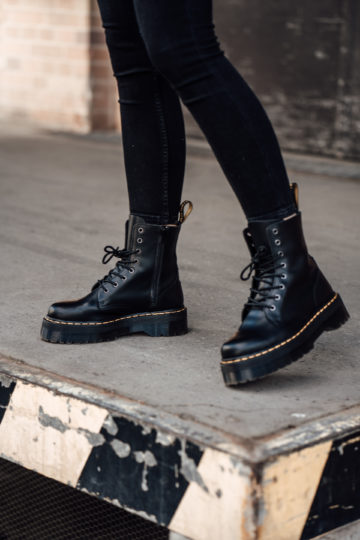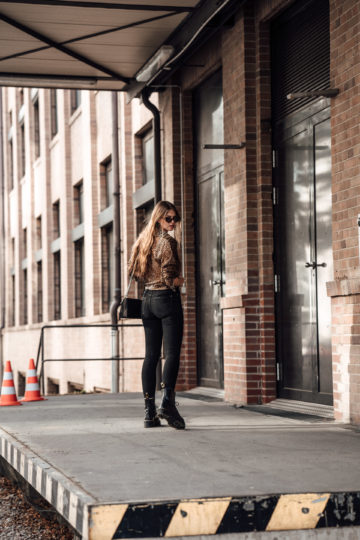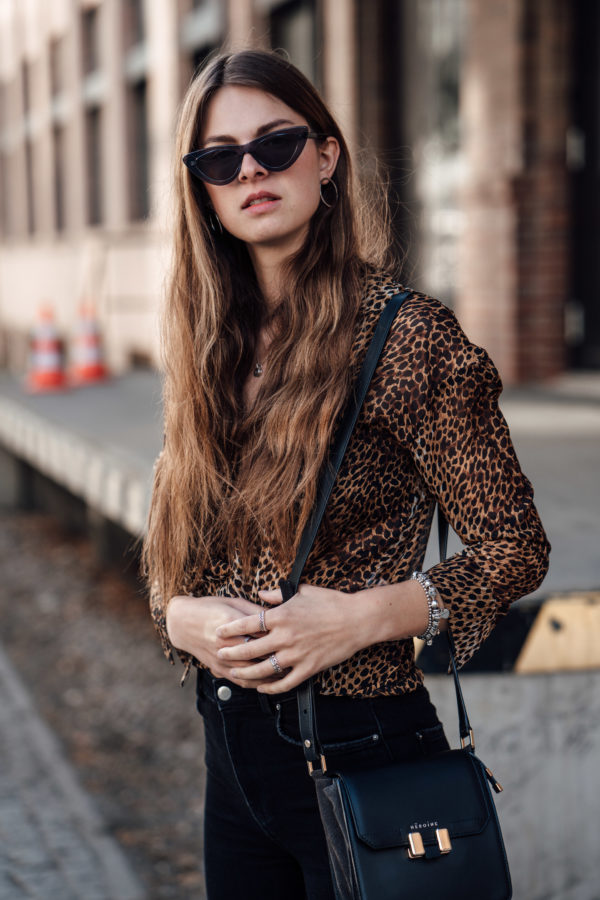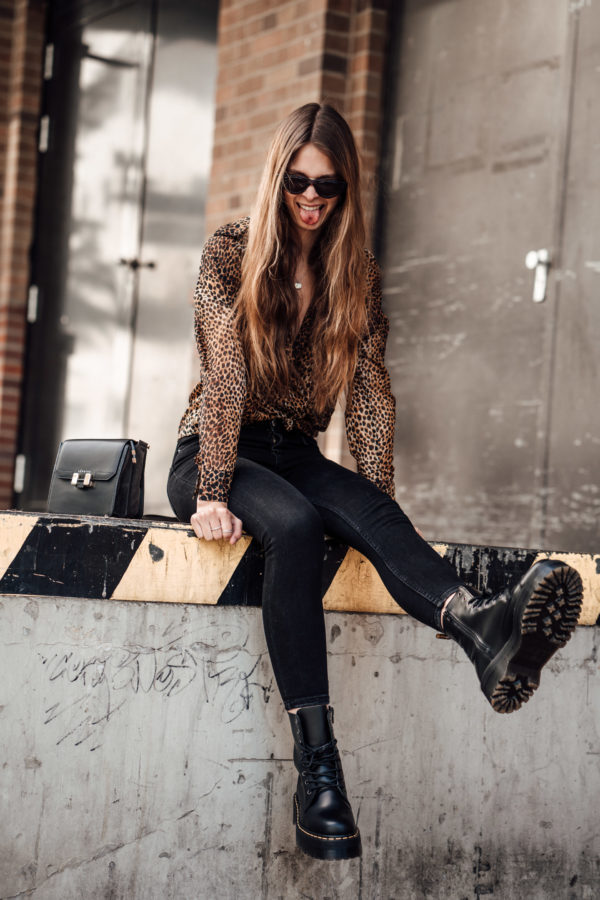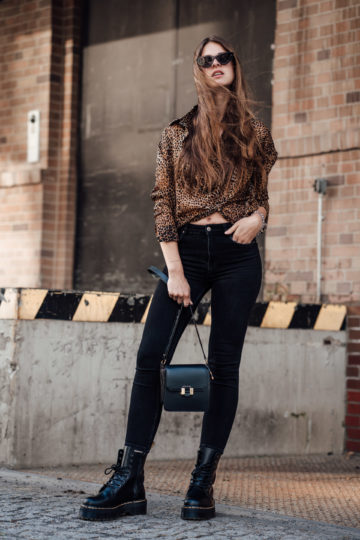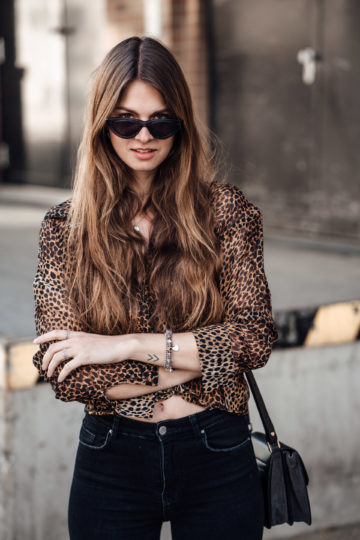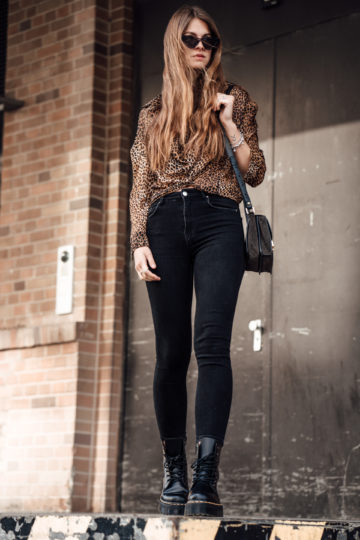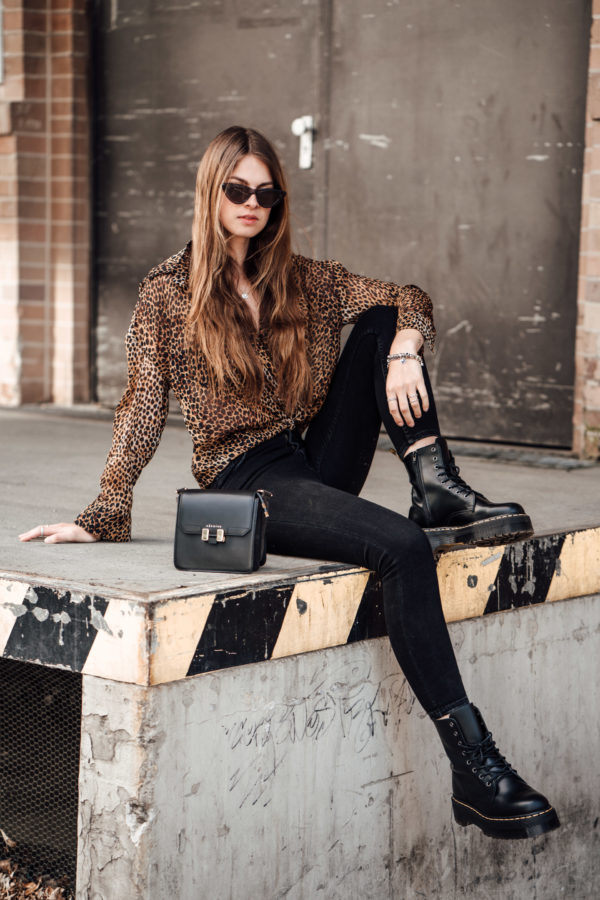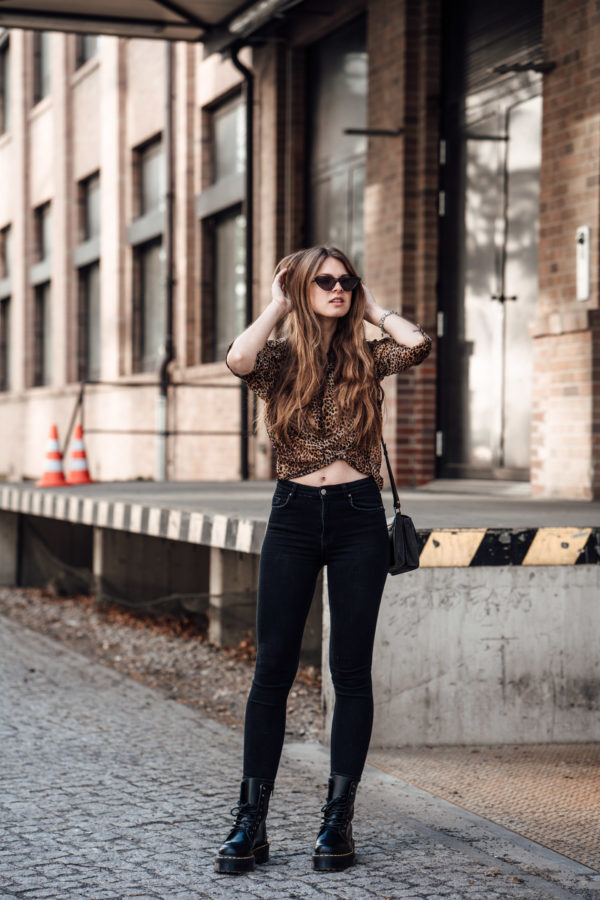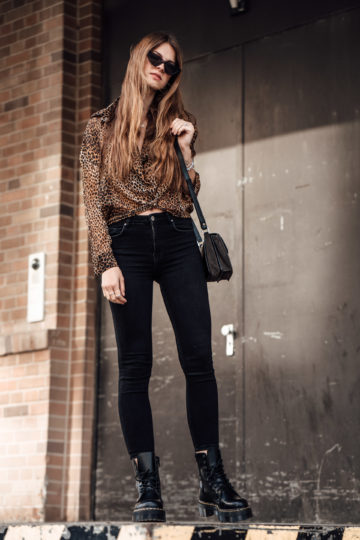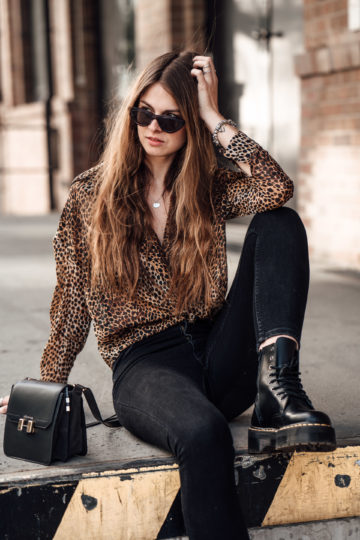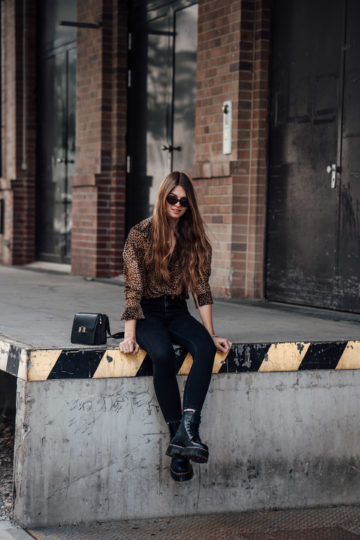 *PR Samples contained – Missguided Shirt || Zara Jeans || Dr. Martens Shoes || Maison Heroine Bag || Chimi Eyewear Sunglasses