Finally a more summery outfit to share with you on this Sunday 🙂 It's actually not one of the outfits we shot yesterday, it's an outfit I wore a couple of days ago, last weekend to be exact. I didn't share it earlier with you, because I wanted to wait for better weather. You don't need summer inspirations when the weather isn't summery, do you? You guys LOVED this look in Instagram, so I hope you'll enjoy it on the blog as well 😉
How to wear a playsuit in summer
A playsuit usually is a key piece itself and doesn't need much more accessories to complete a look, especially when we're talking about the one I was wearing the other day. The print and cut of this playsuit is rich in details and looks everything but boring, doesn't it? But the other day I really wanted to add another detail, but what to choose, when the themperatures are pretty high? Here the solution: take a scarf and wear if across the shoulder.
What do you think about this way to wear a playsuit in summer?
Coffee is always a good idea
Just to let you know: I LOVE coffee, yes I'm an coffee addict and think coffee is always a good idea. 😀 So why not using this coffee to go as an accessory? I think it's a nice idea, sometimes we have to get creative to create new and varying content and it's not only about the outfits we choose..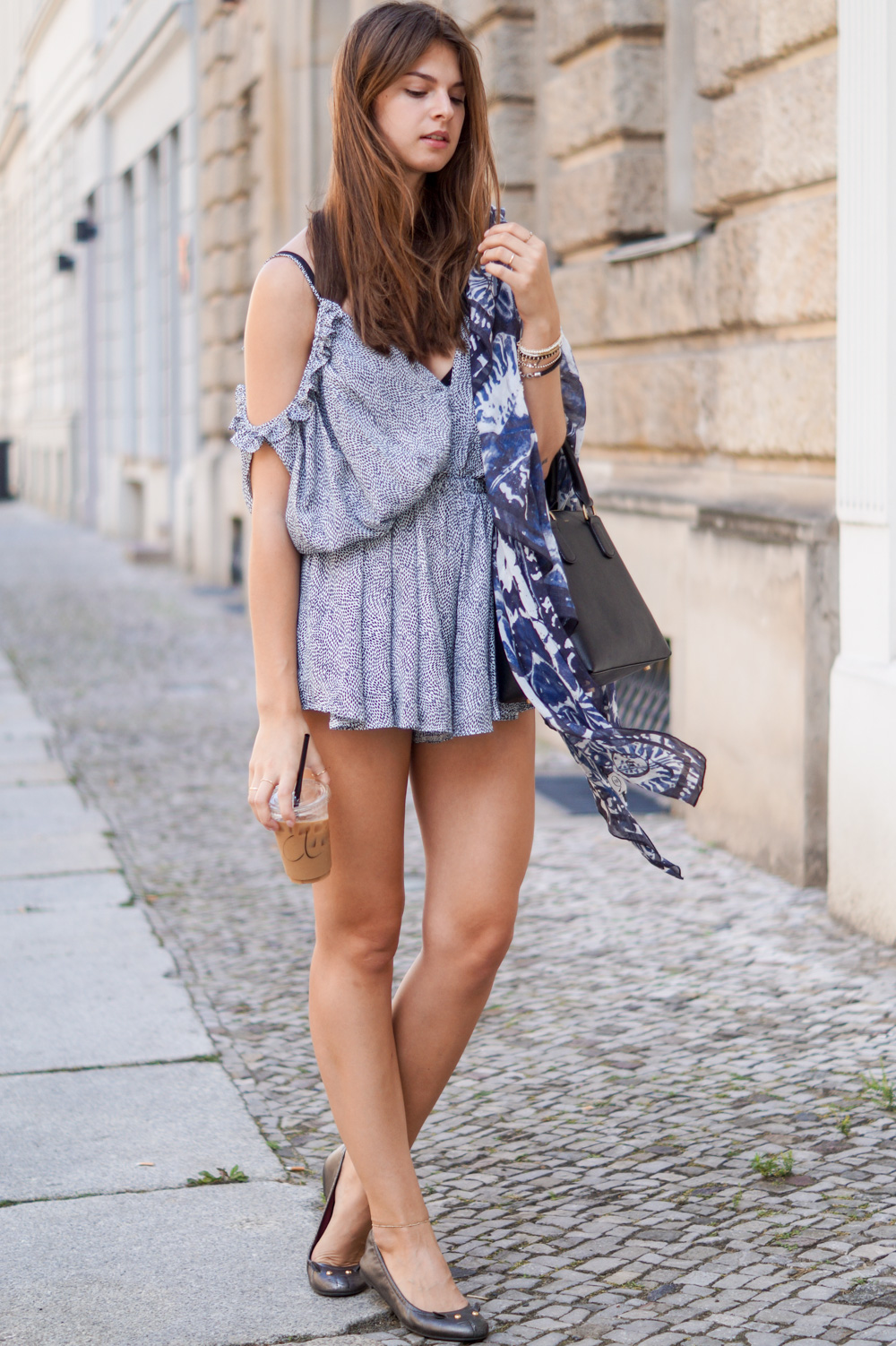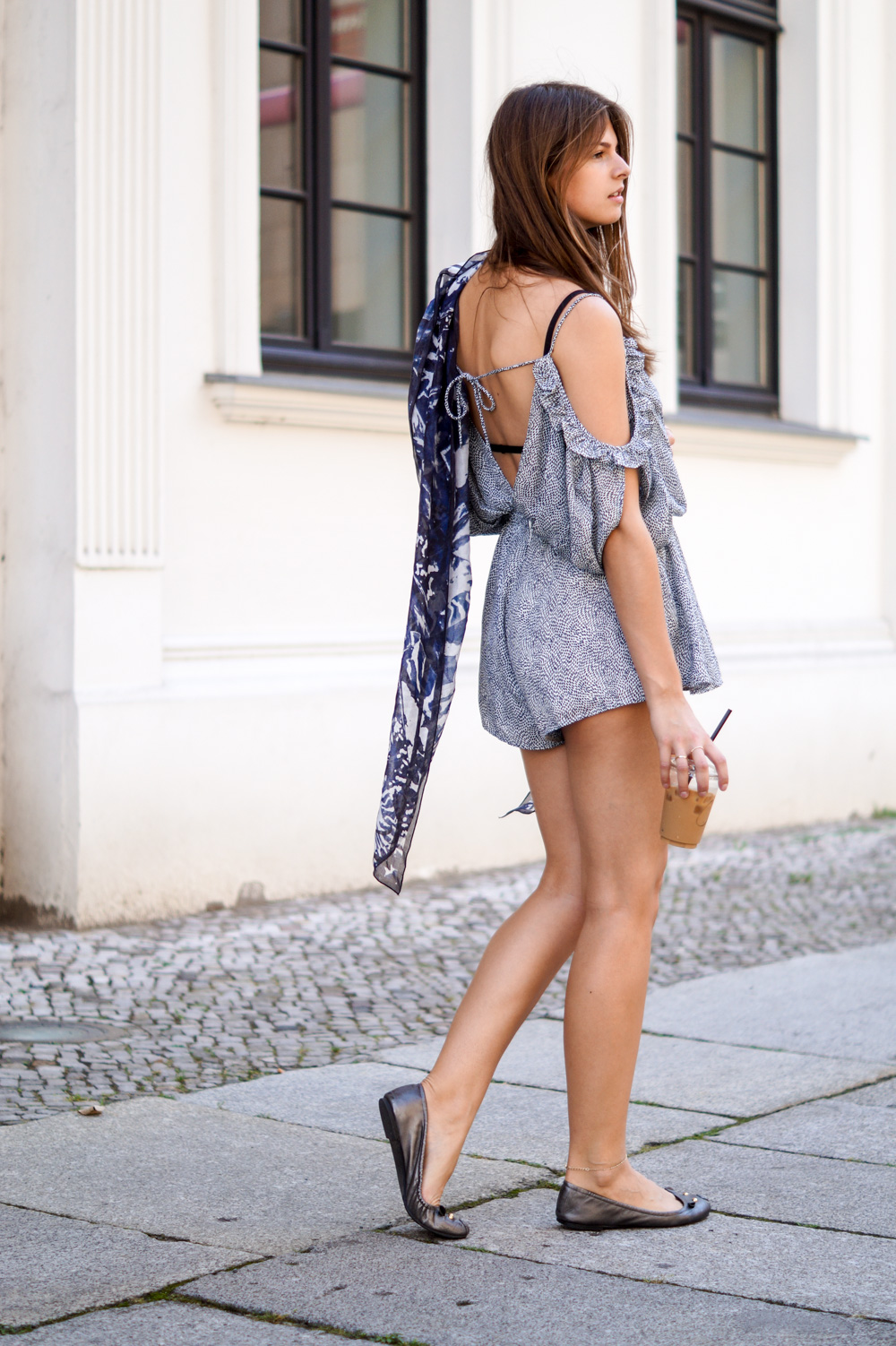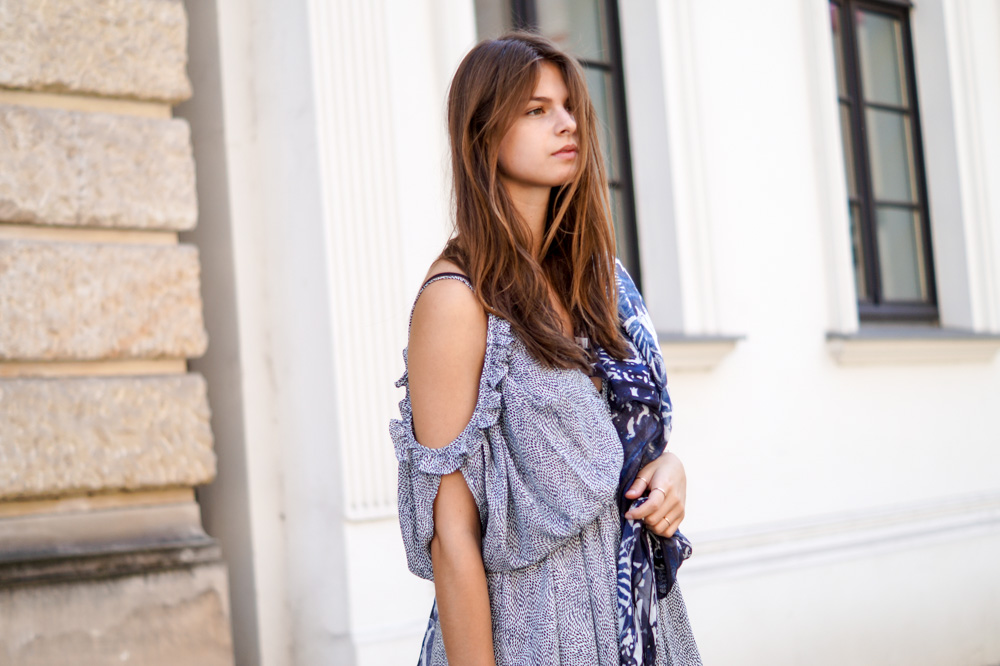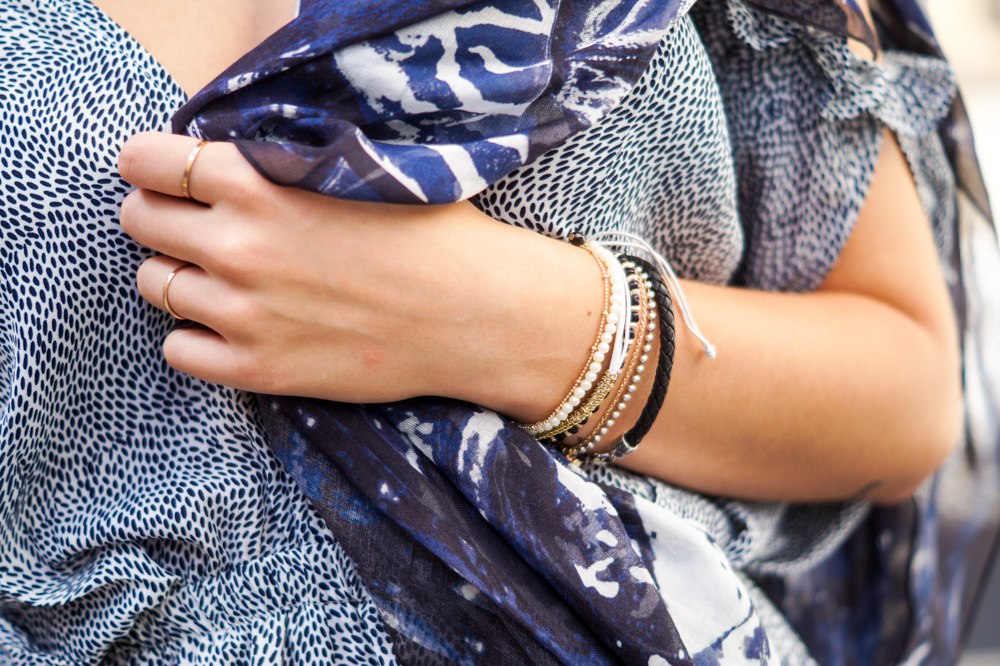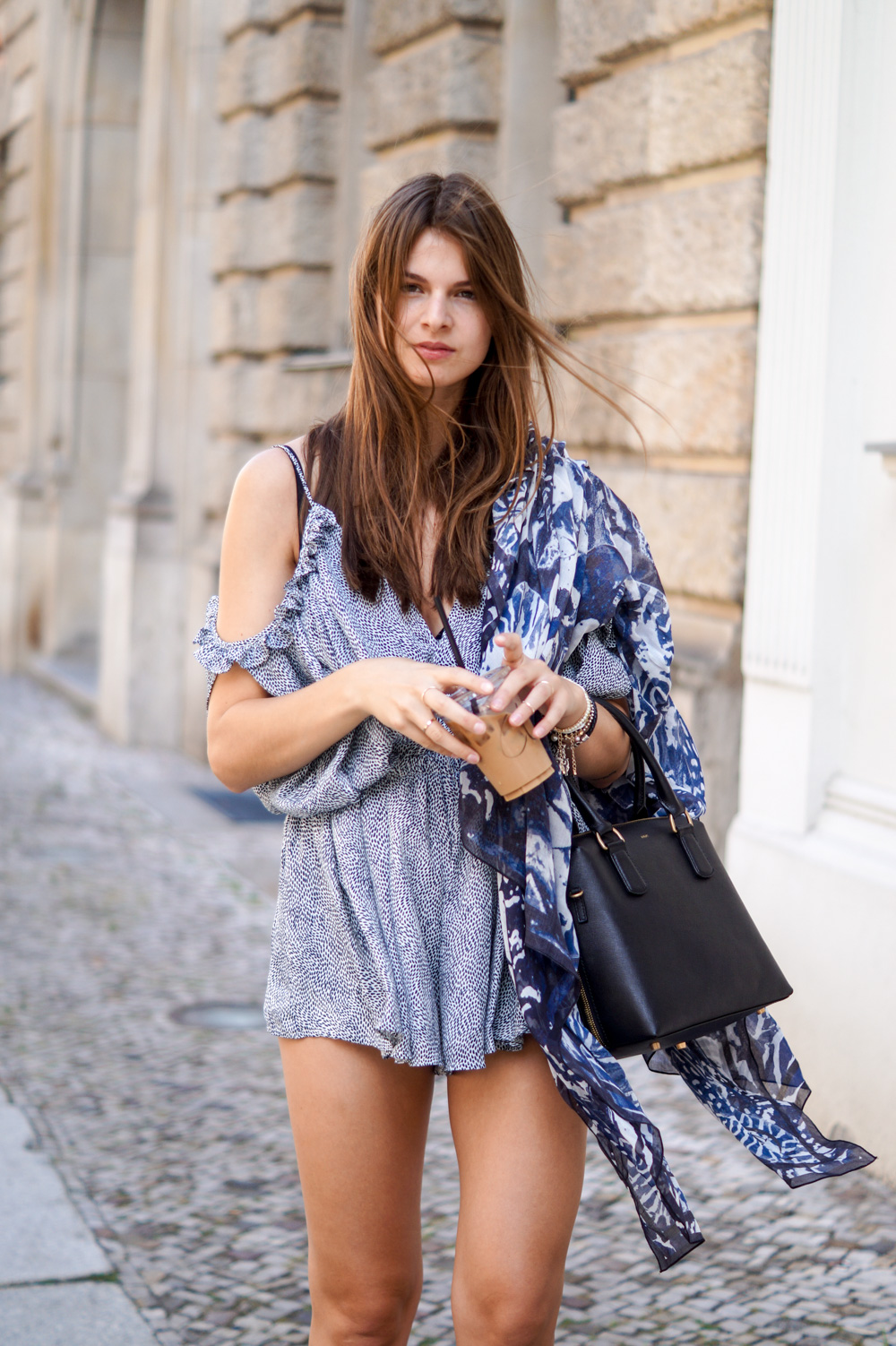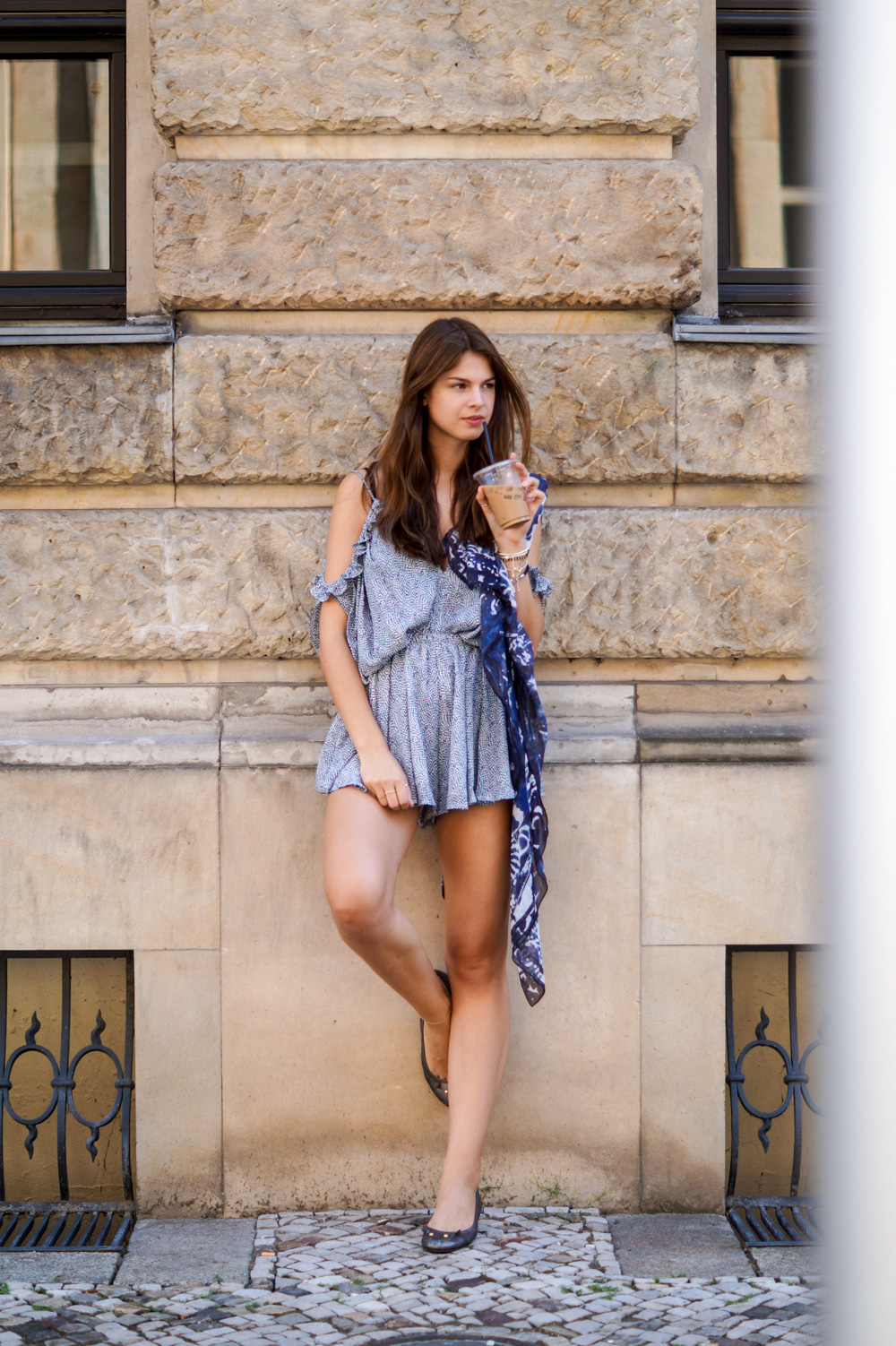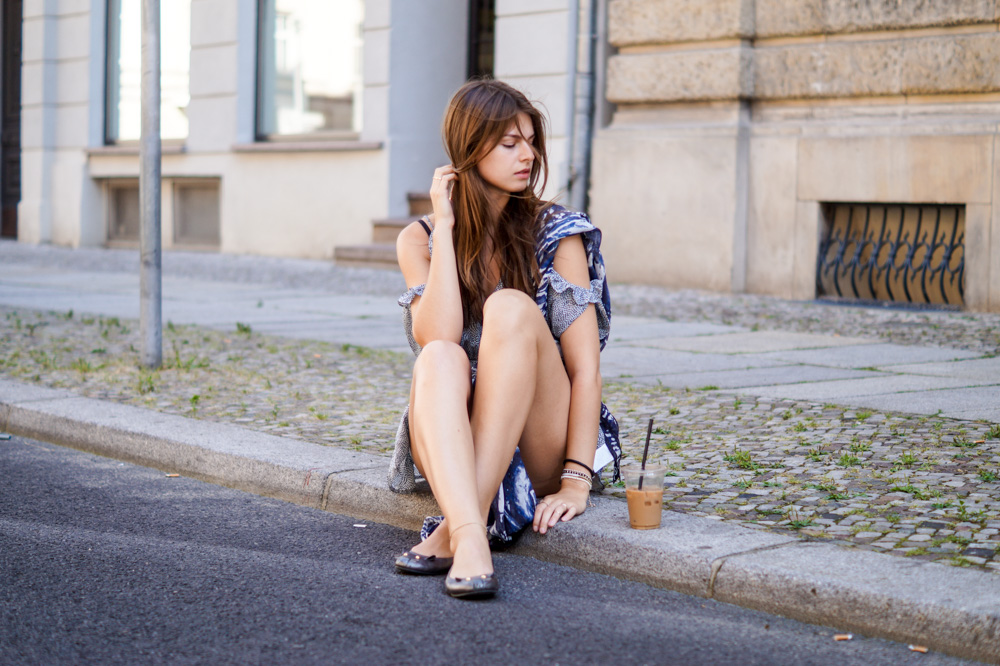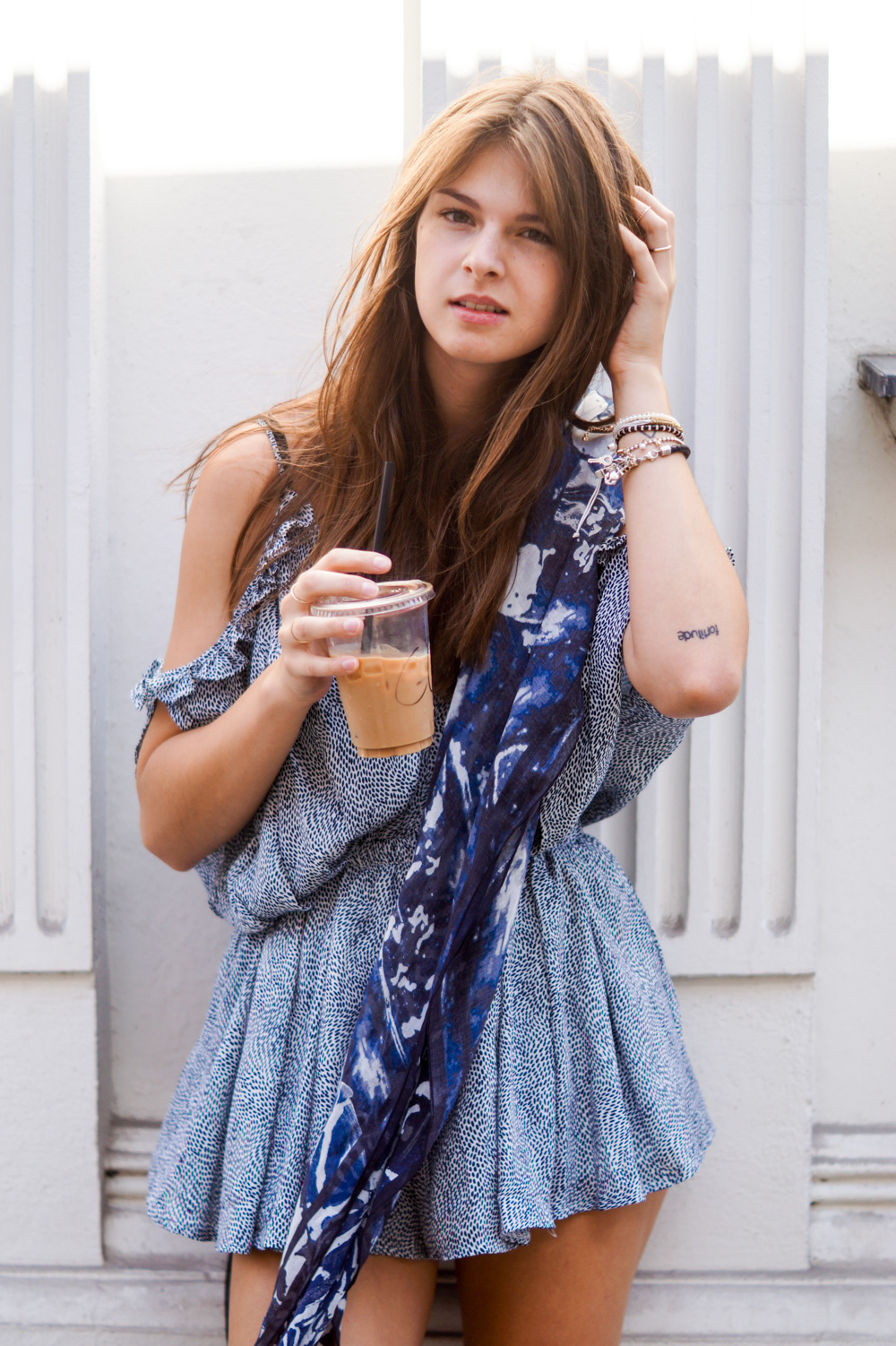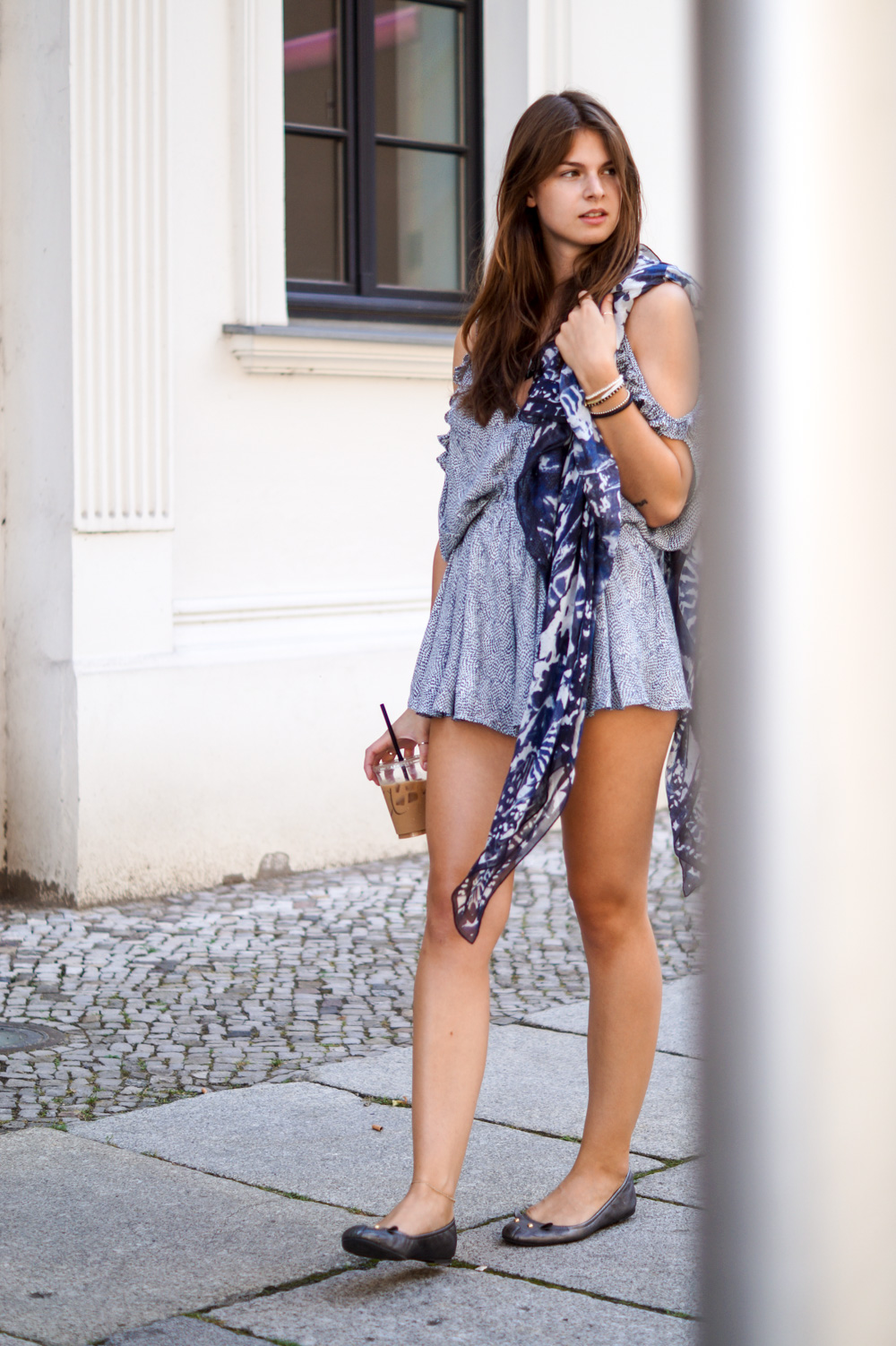 SHOP THE LOOK // SIMILAR CLOTHES