Those who follow me on Instagram and Facebook already know that we were staying at the WestCord Fashion Hotel during our time in Amsterdam. Regardless if you're looking for a single room, a double room or room for three; the WestCord Fashion Hotel has it. It was quite a challenge to find a hotel that offers room for three because most of the hotels we wanted to stay at have only one double and one single room to offer. So you can imagine, that I was more than happy when I discovered the WestCord Fashion Hotel in Amsterdam online. In case you're looking for a hotel in Amsterdam as well, I would like to share my experiences about my stay at this hotel with you in the following:
The Hotel
The hotel is modern and very fashionable. Everywhere are mannequins wearing different styles and matching the fashionable design of the hotel. High ceilings and large windows make the rooms very bright. My favourite area of the hotel was the outdoor area next to the reception. My sister is a smoker, so we went there a couple of times. But I didn't mind, because the chairs were very comfortable and the flowers so beautiful. As long as the sun is shining, it is the best place to enjoy the sunshine.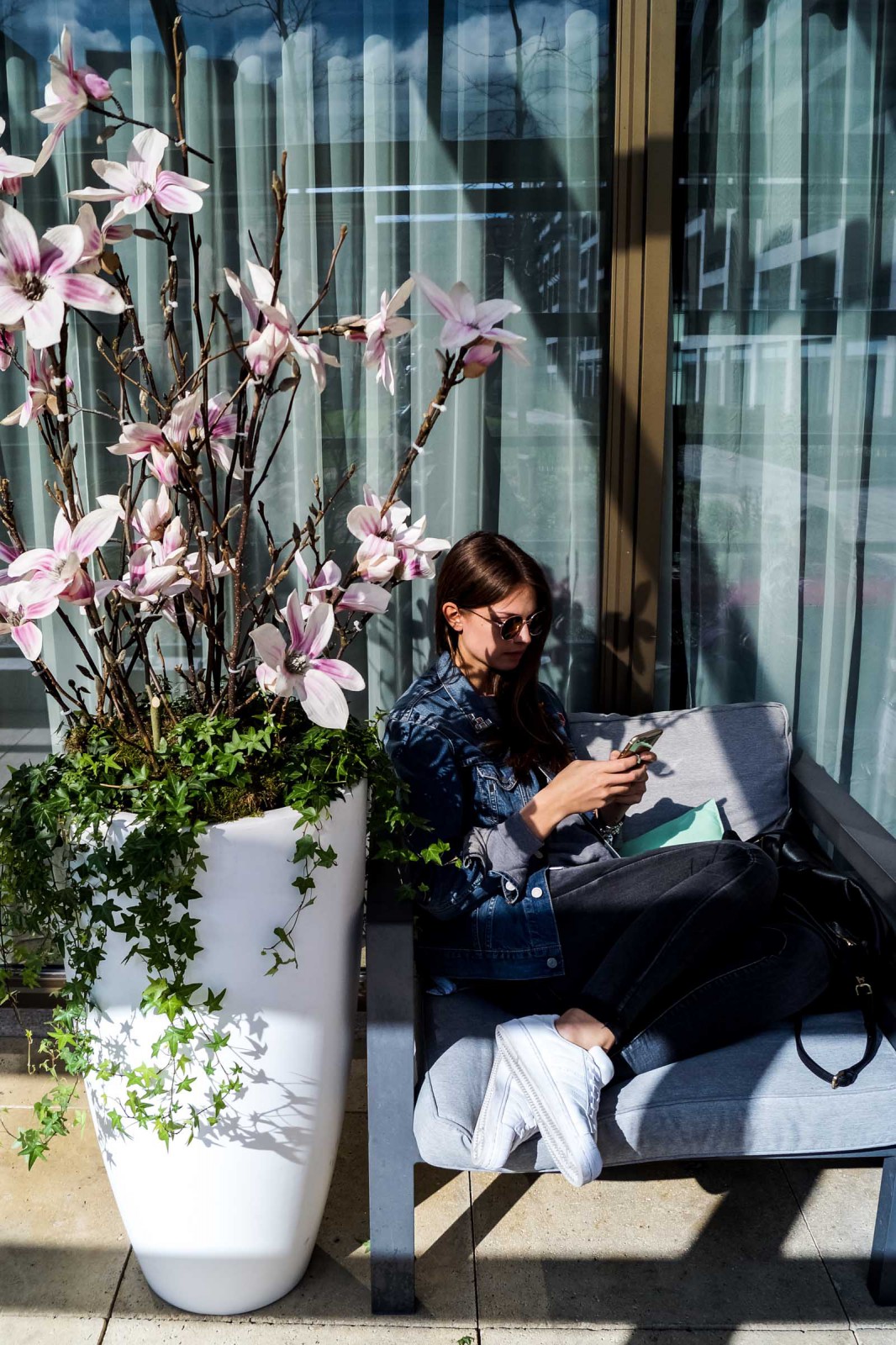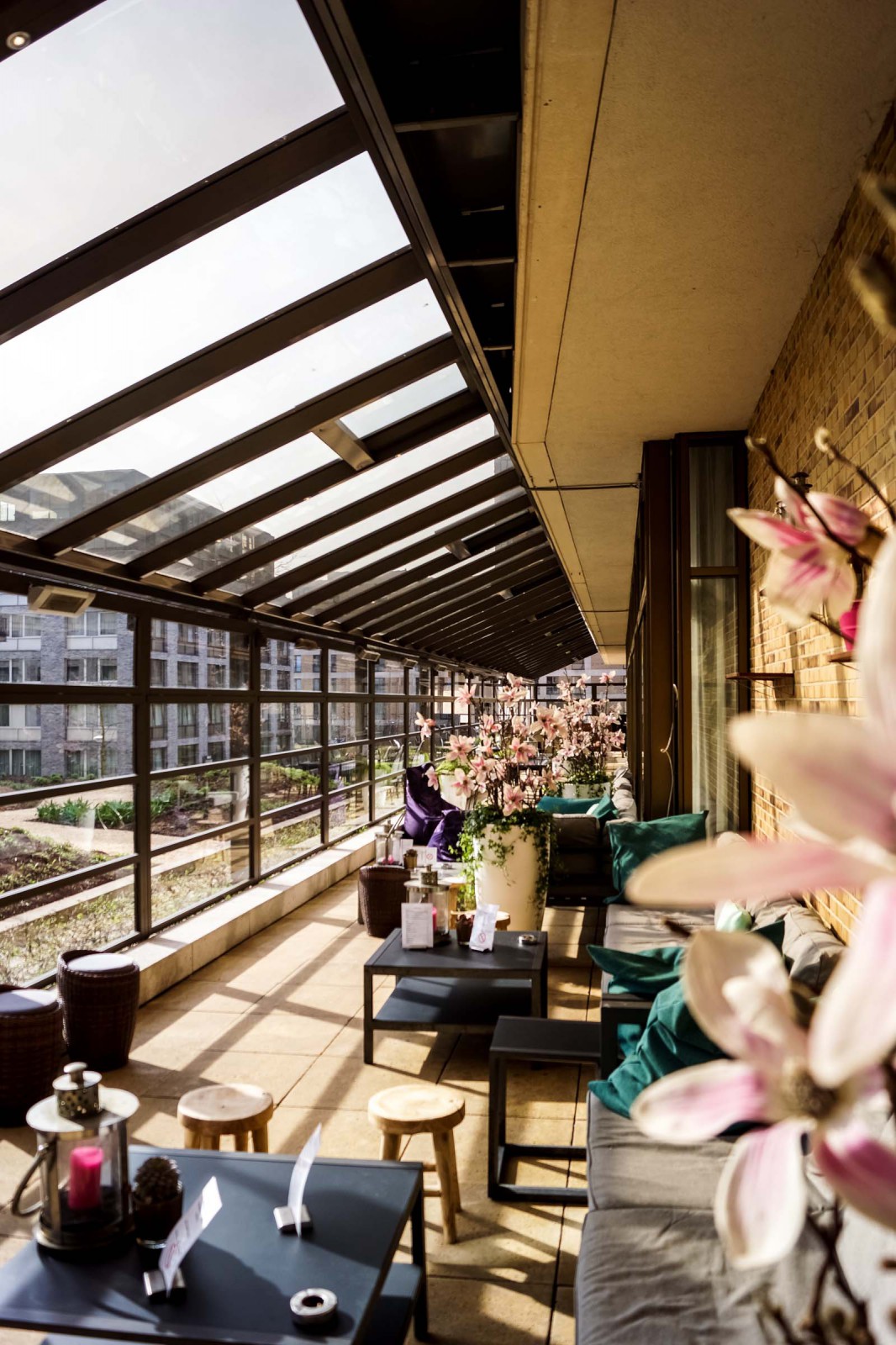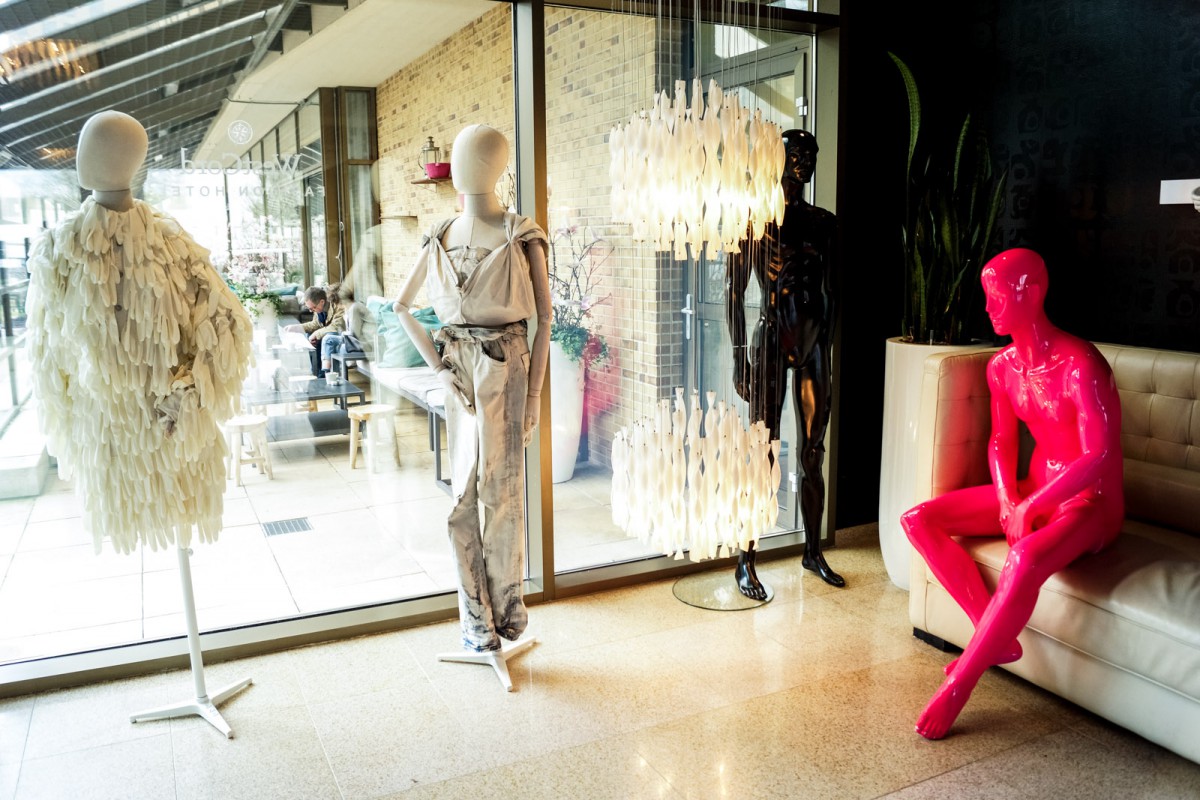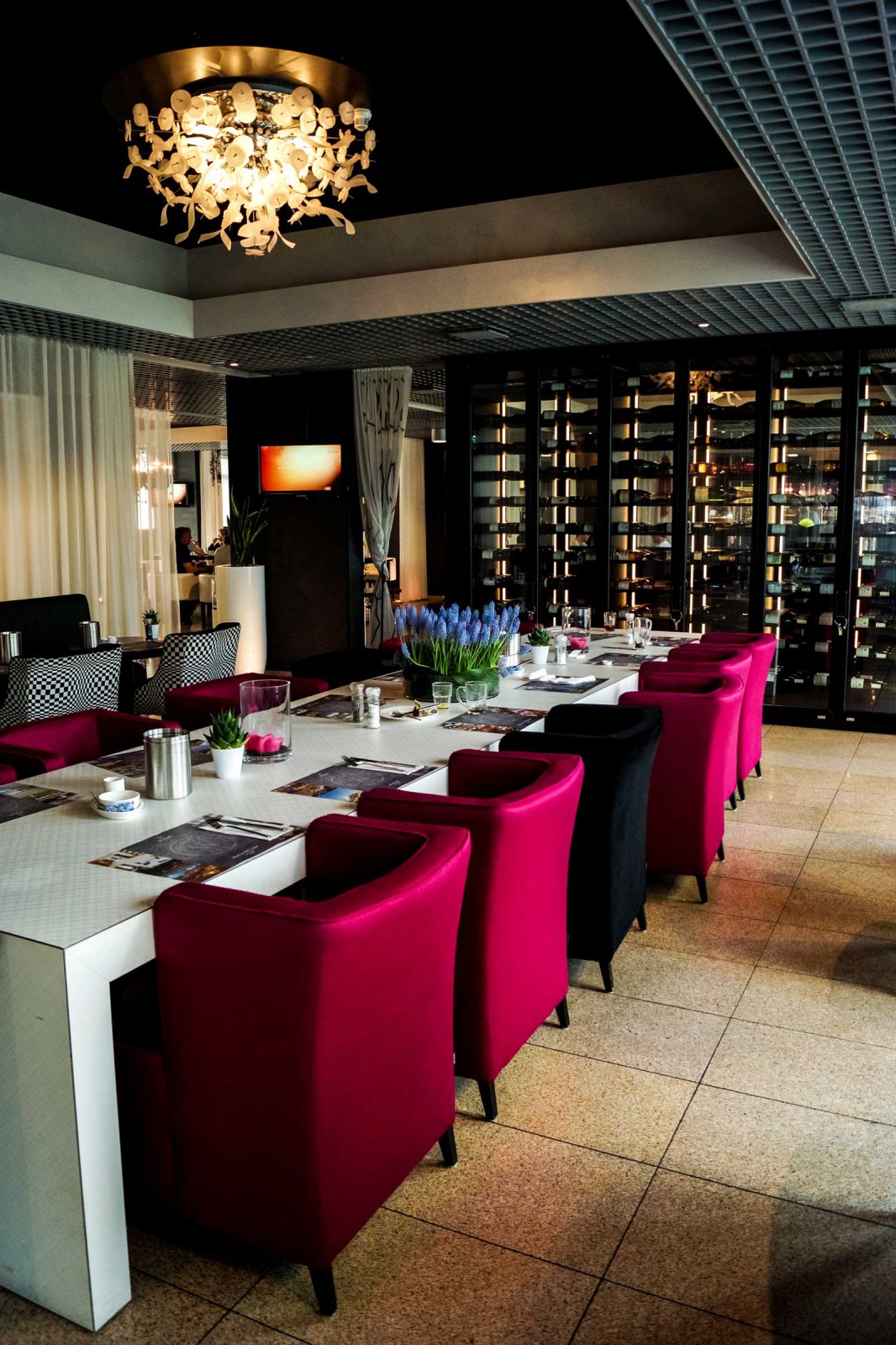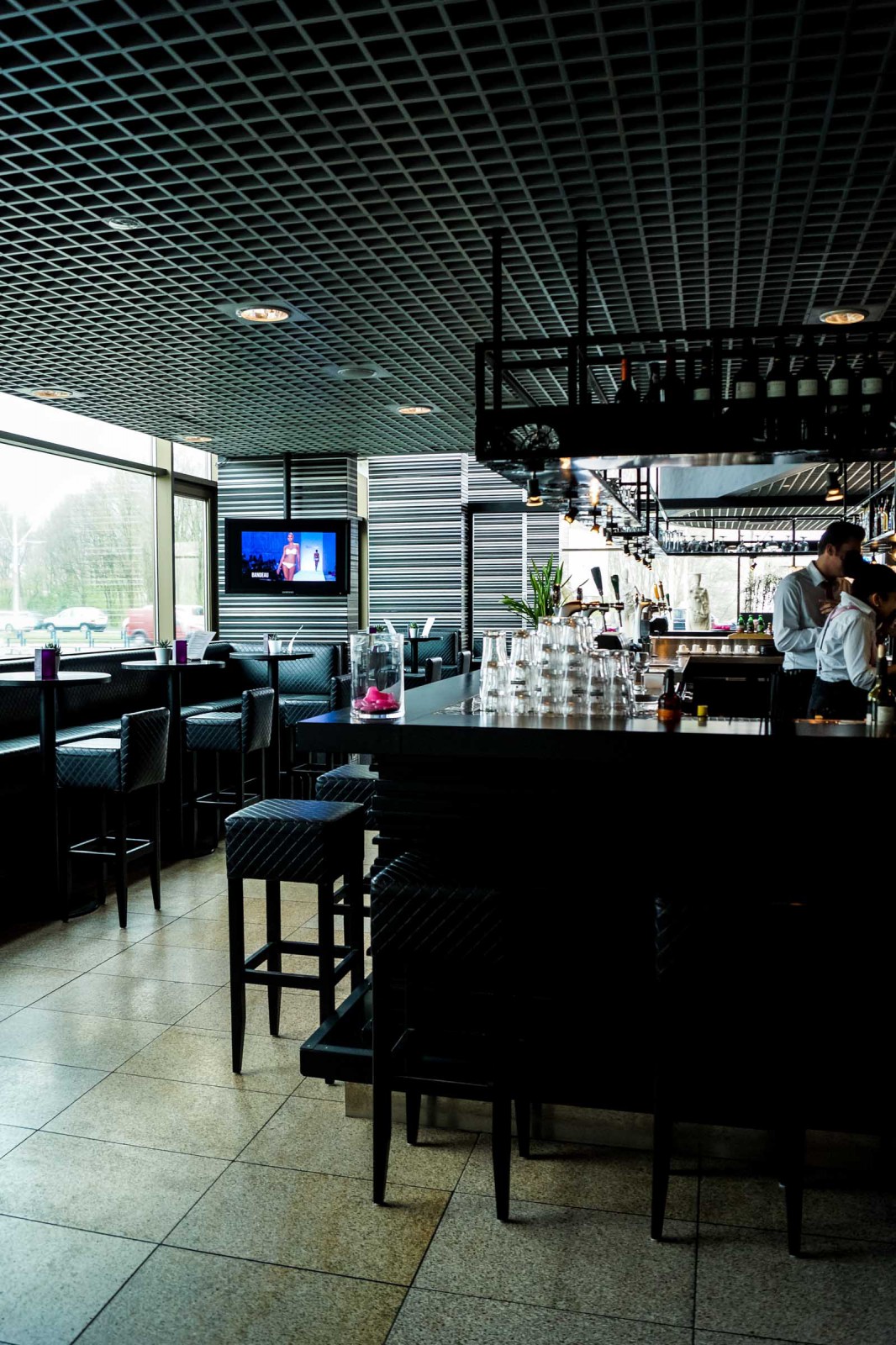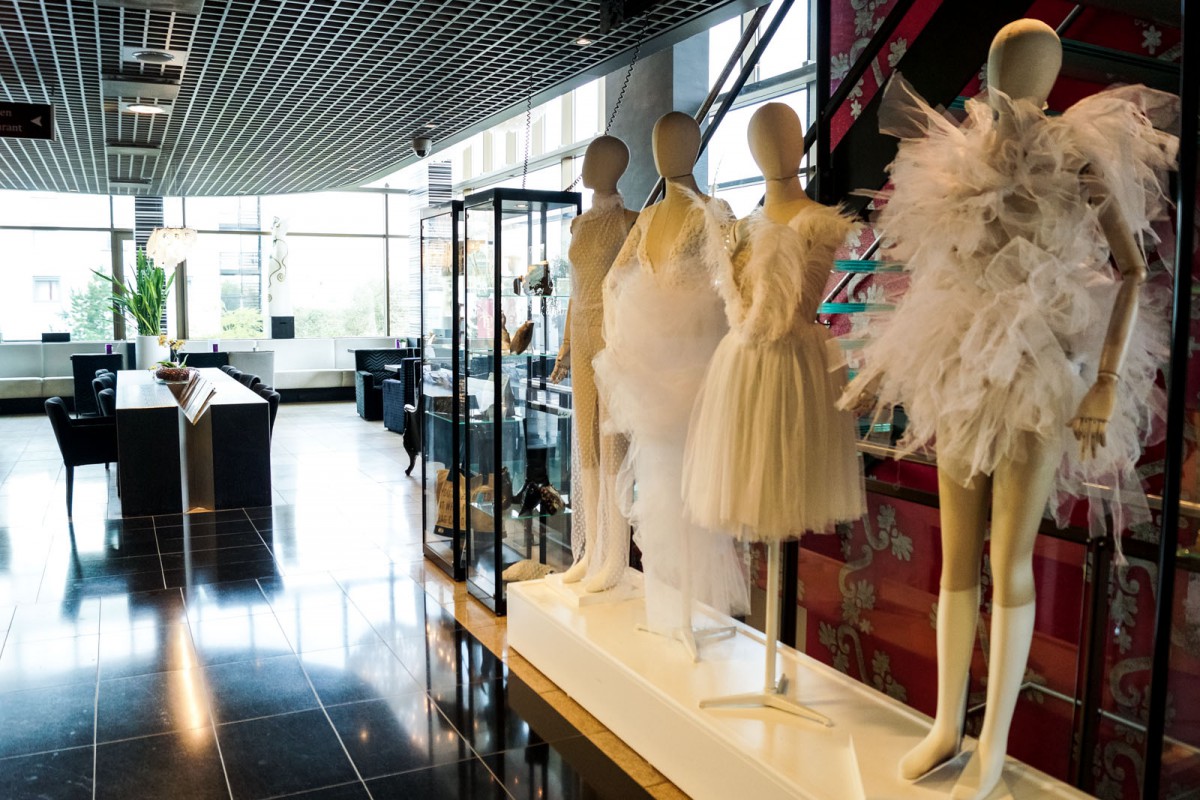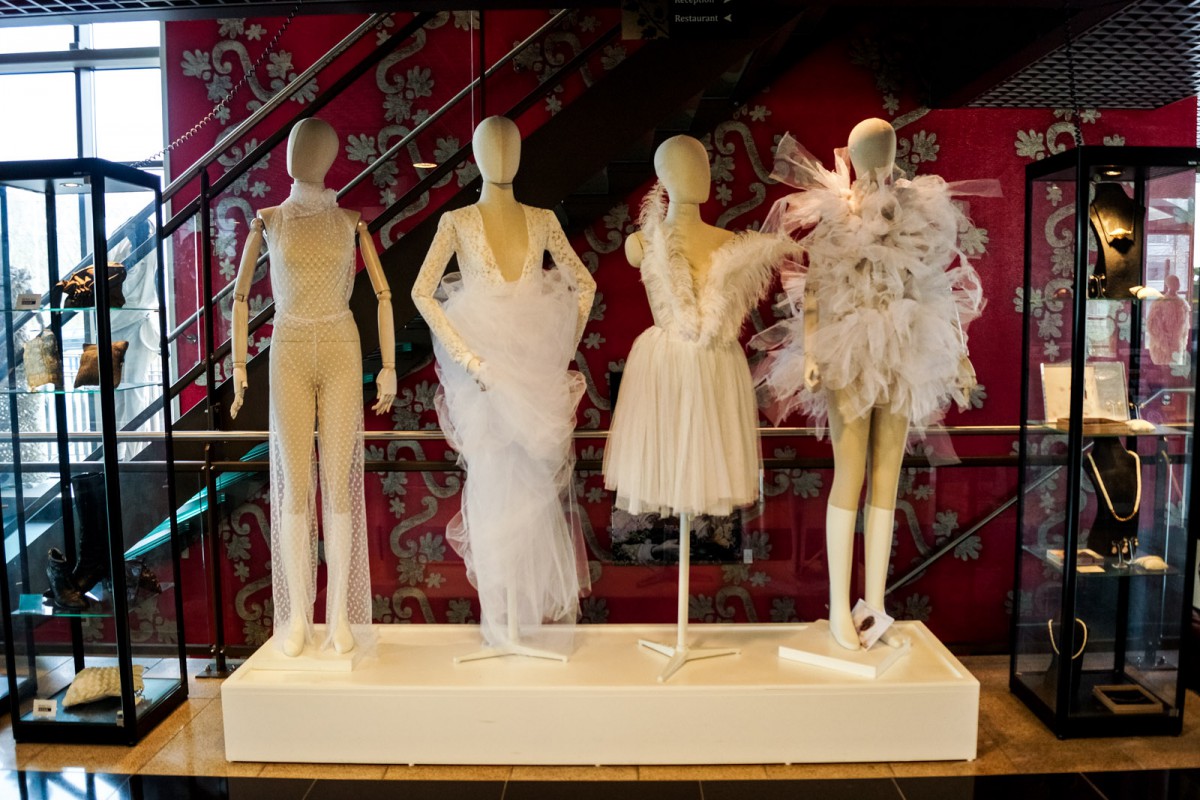 The Room
We were staying in an "Extra Large Fashion Triple Room" with one double bed and one extra bed. The size of the room was perfect, not too small and not too big – everything we needed for two nights. Unfortunately, the single bed was only an extra bed, one of those that are foldable, so it wasn't that comfortable. But it worked for two nights. 🙂 Overall it was a nice room, with a big window – I love bright rooms -, a comfortable sofa, a TV and a Nespresso machine. The Nespresso machine was perfect for my sister because she didn't want to get out of bed without a coffee 😉 What I liked a lot is the separated toilet. You had one room with the toilet and another one with a bathtub, shower and sink.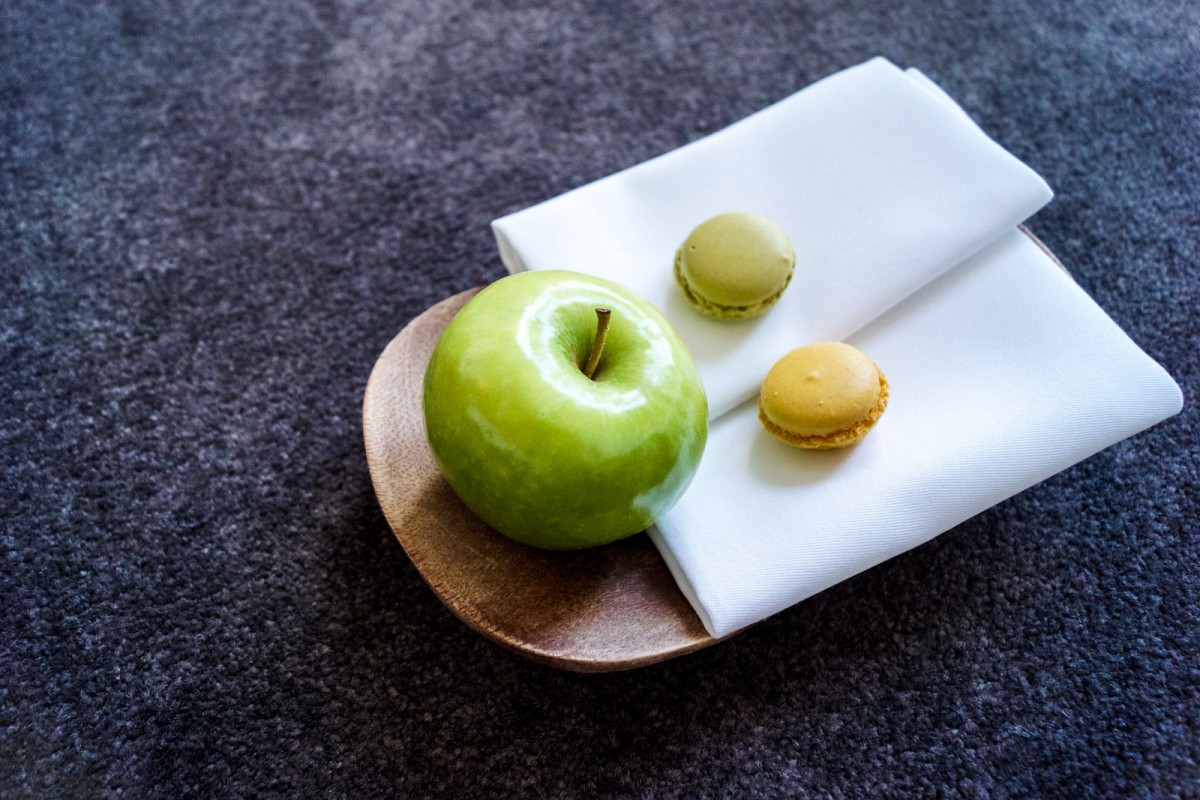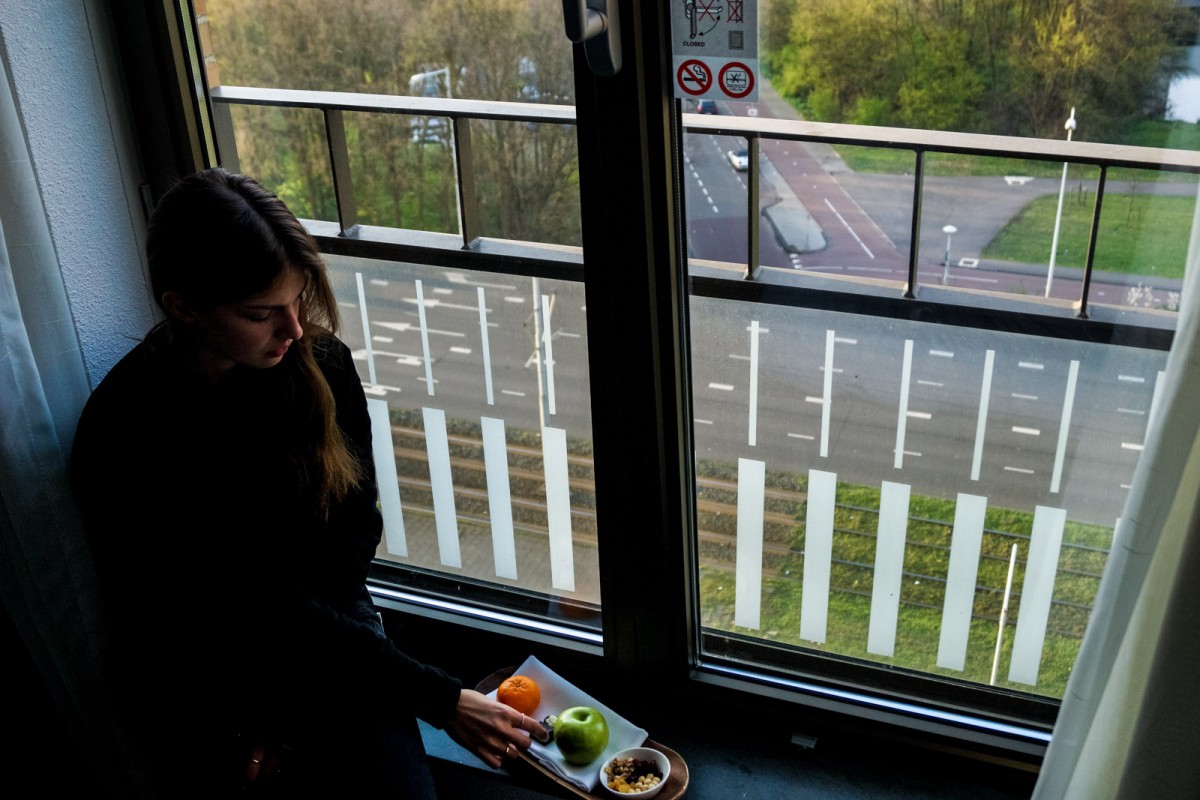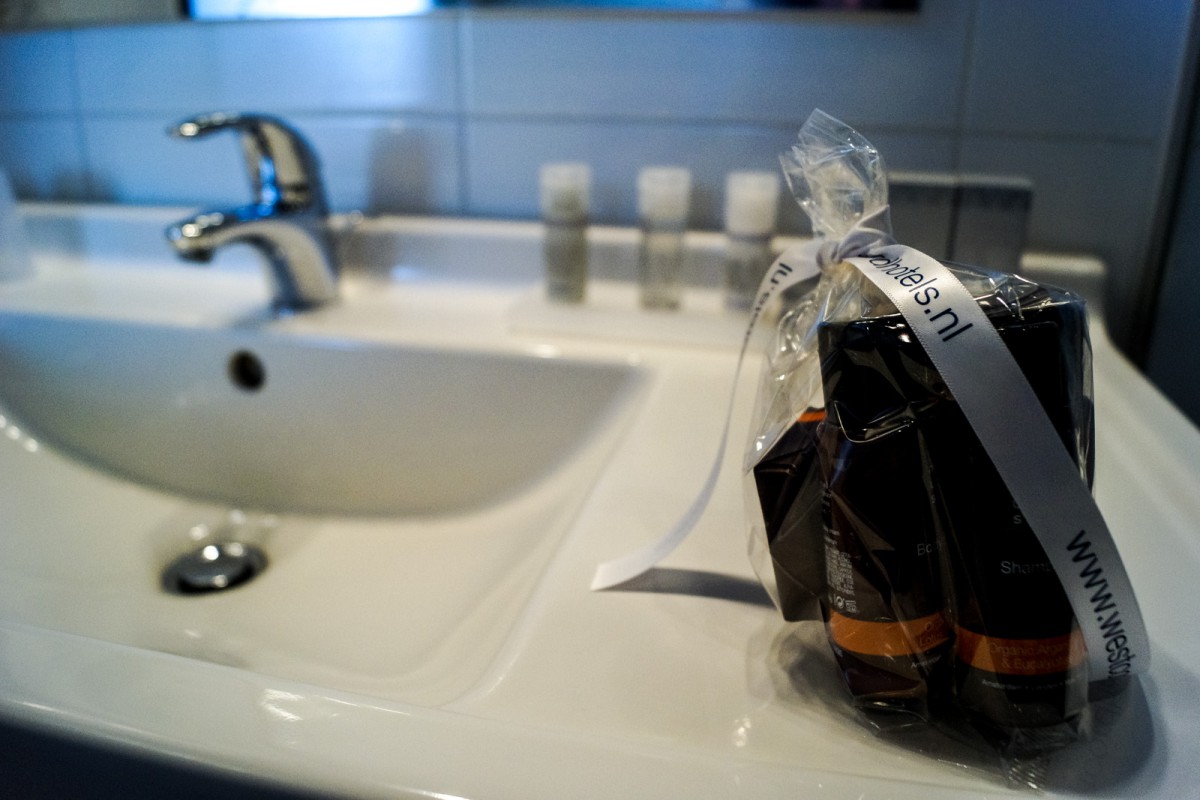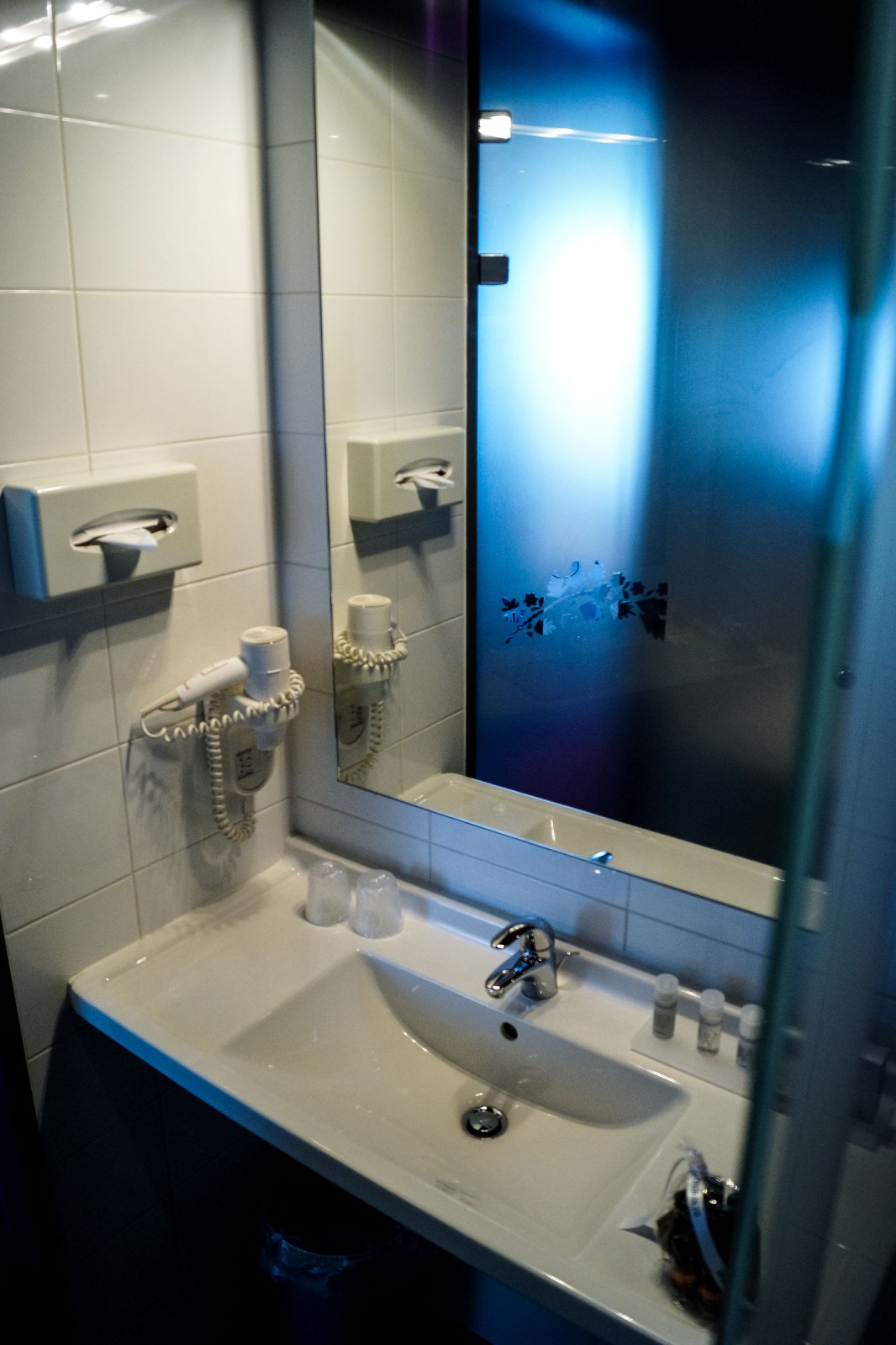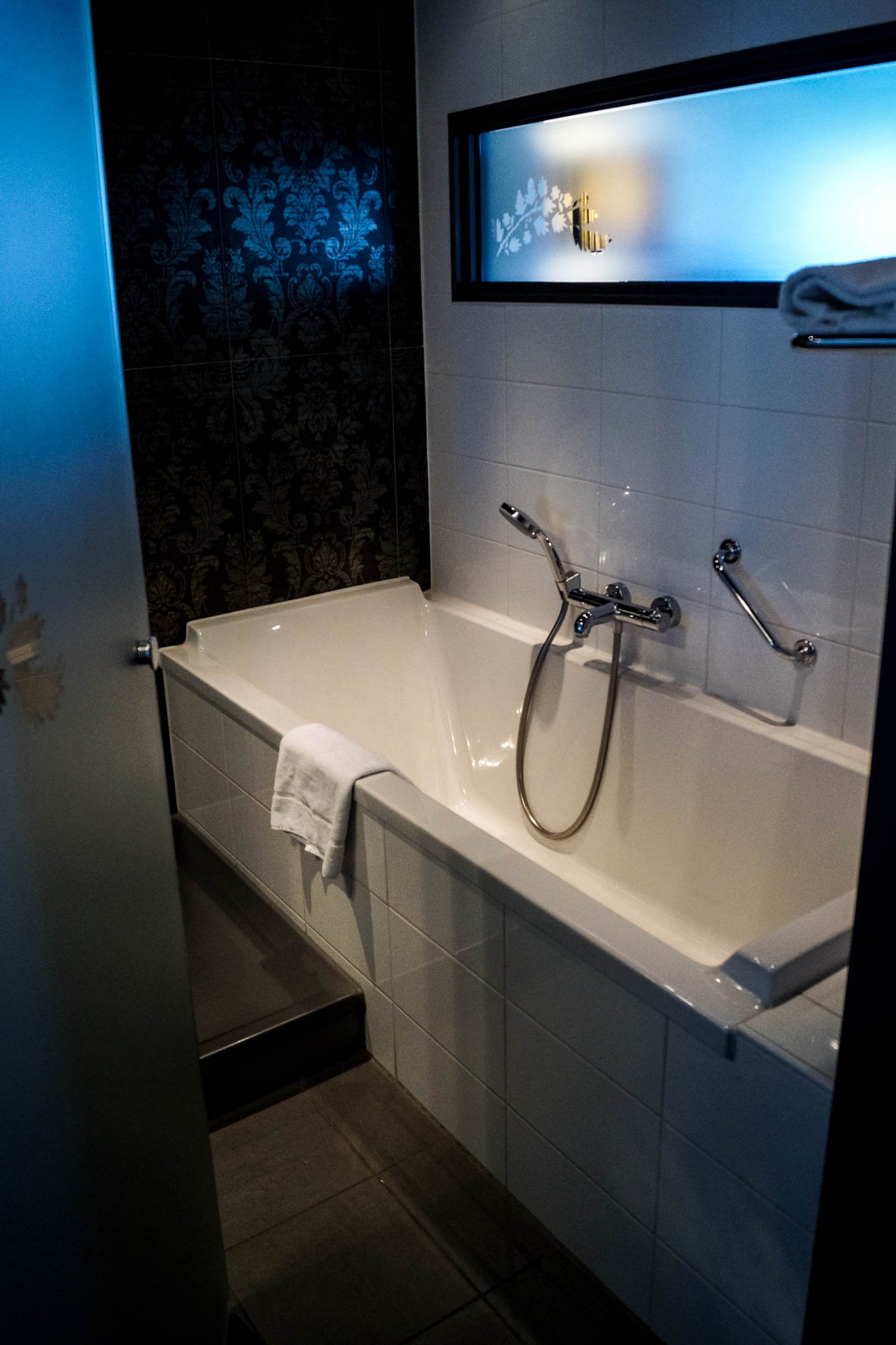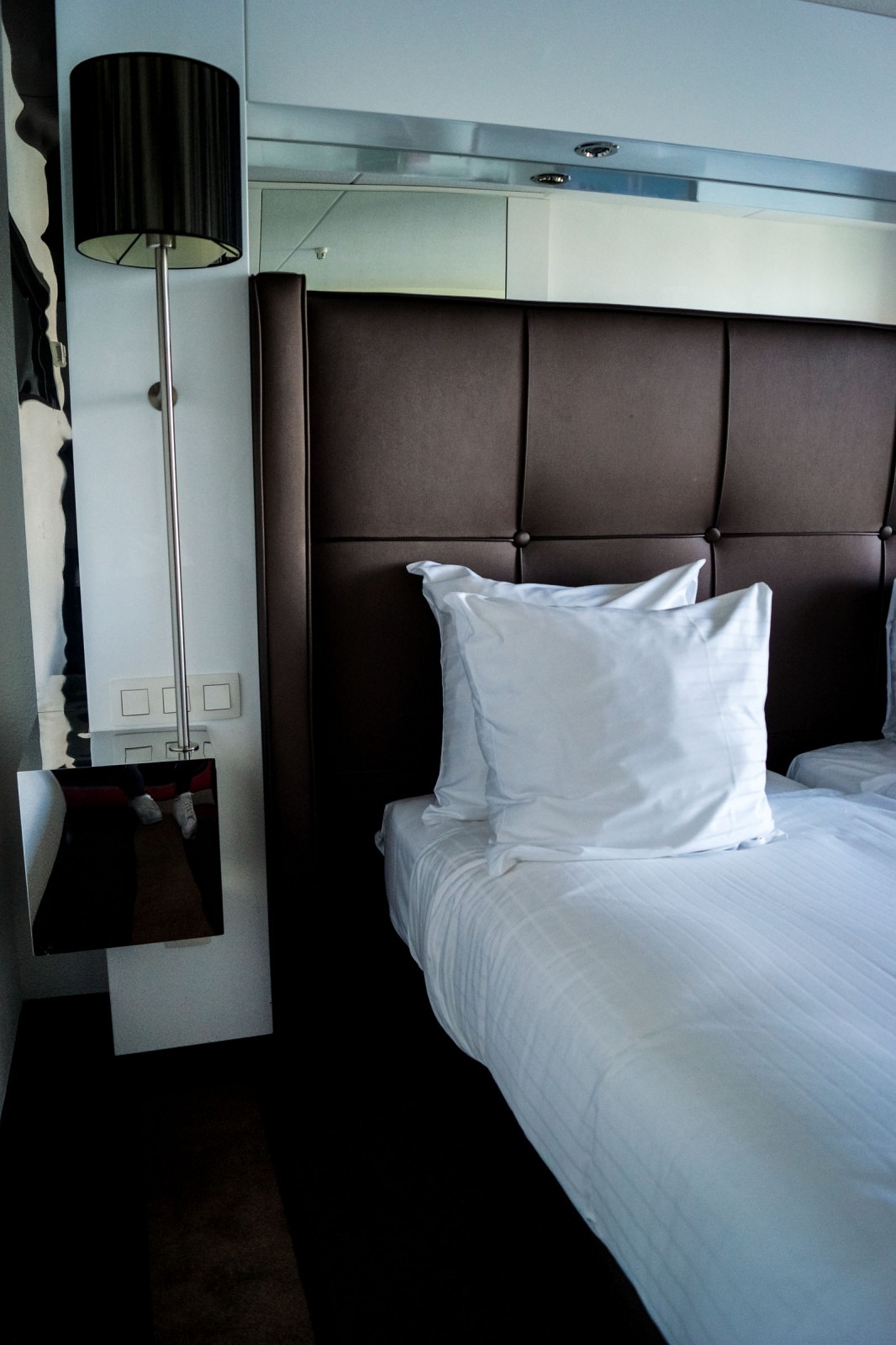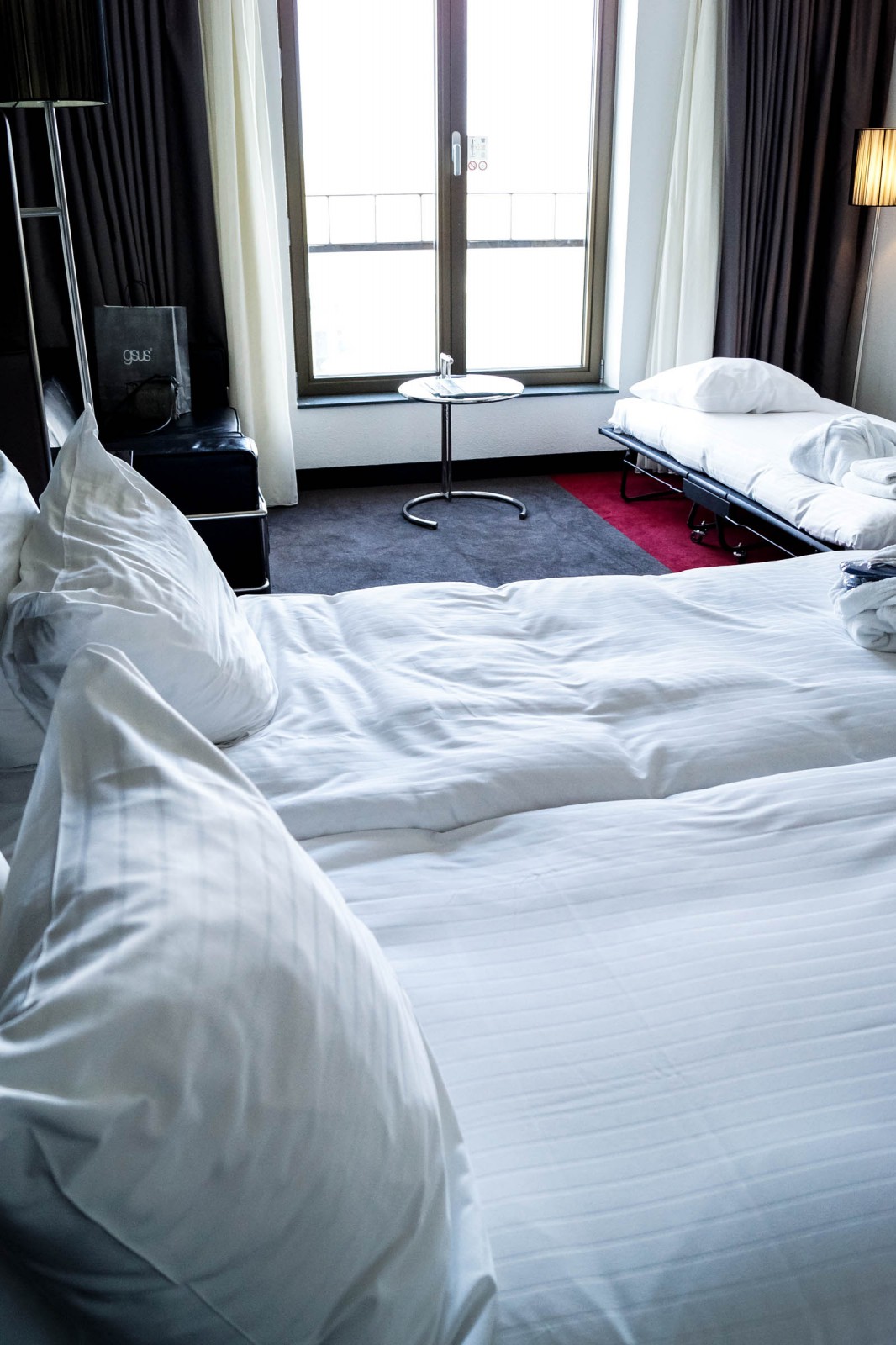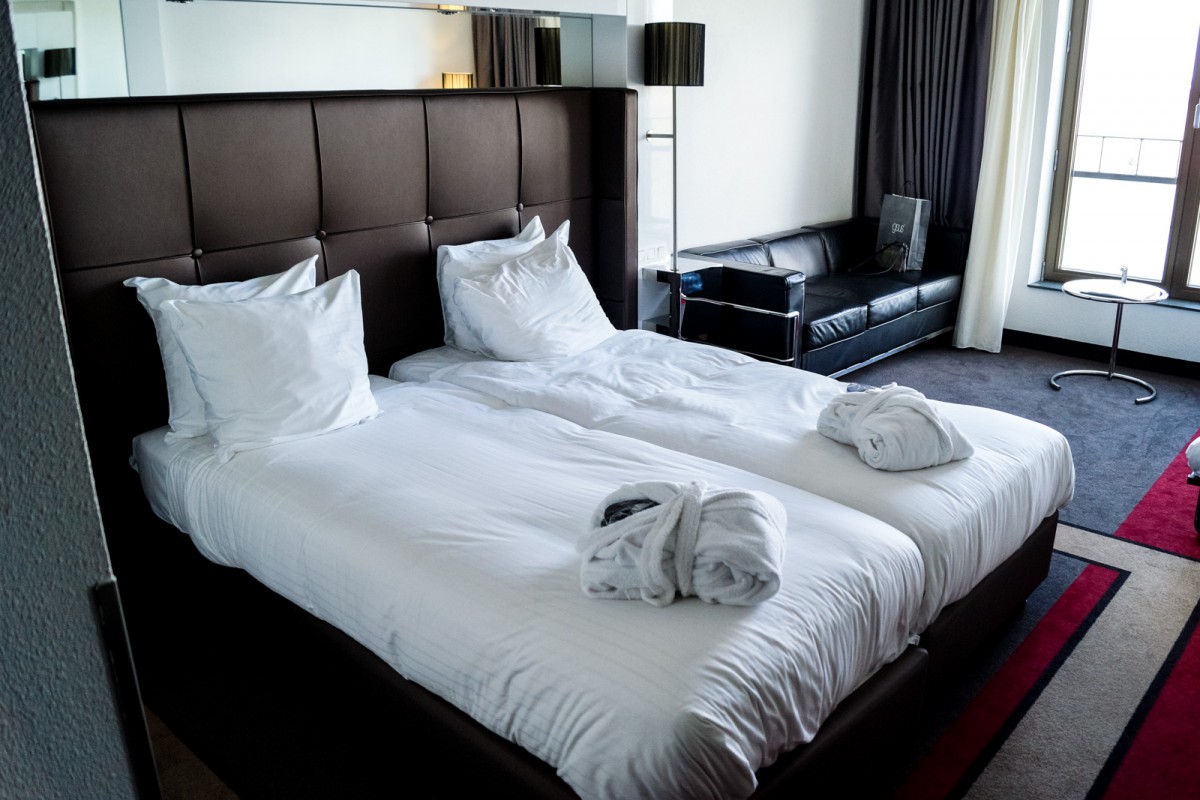 Pool and Gym
You won't believe it, but we actually had some time to take a swim in the pool. The pool isn't very big, but it's enough if you just want to swim a couple of laps. Next to the pool are a couple of loungers, so you can rest after your swim as well as taking a shower next to the lounger or in a separate room for women and men before you're going back to your room.
The day after we went to the gym instead of using the pool again. It's a tiny room, which has a lot to offer: treadmills, bikes, step machine and equipment for strength training.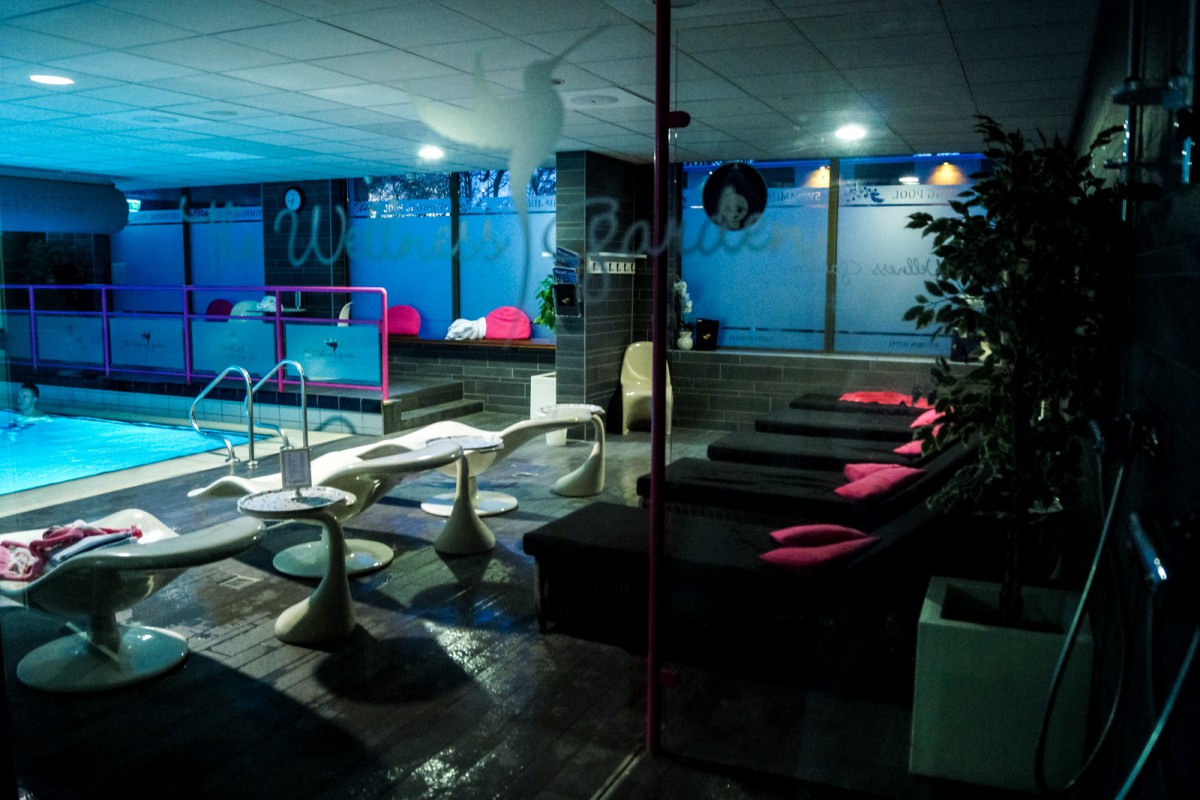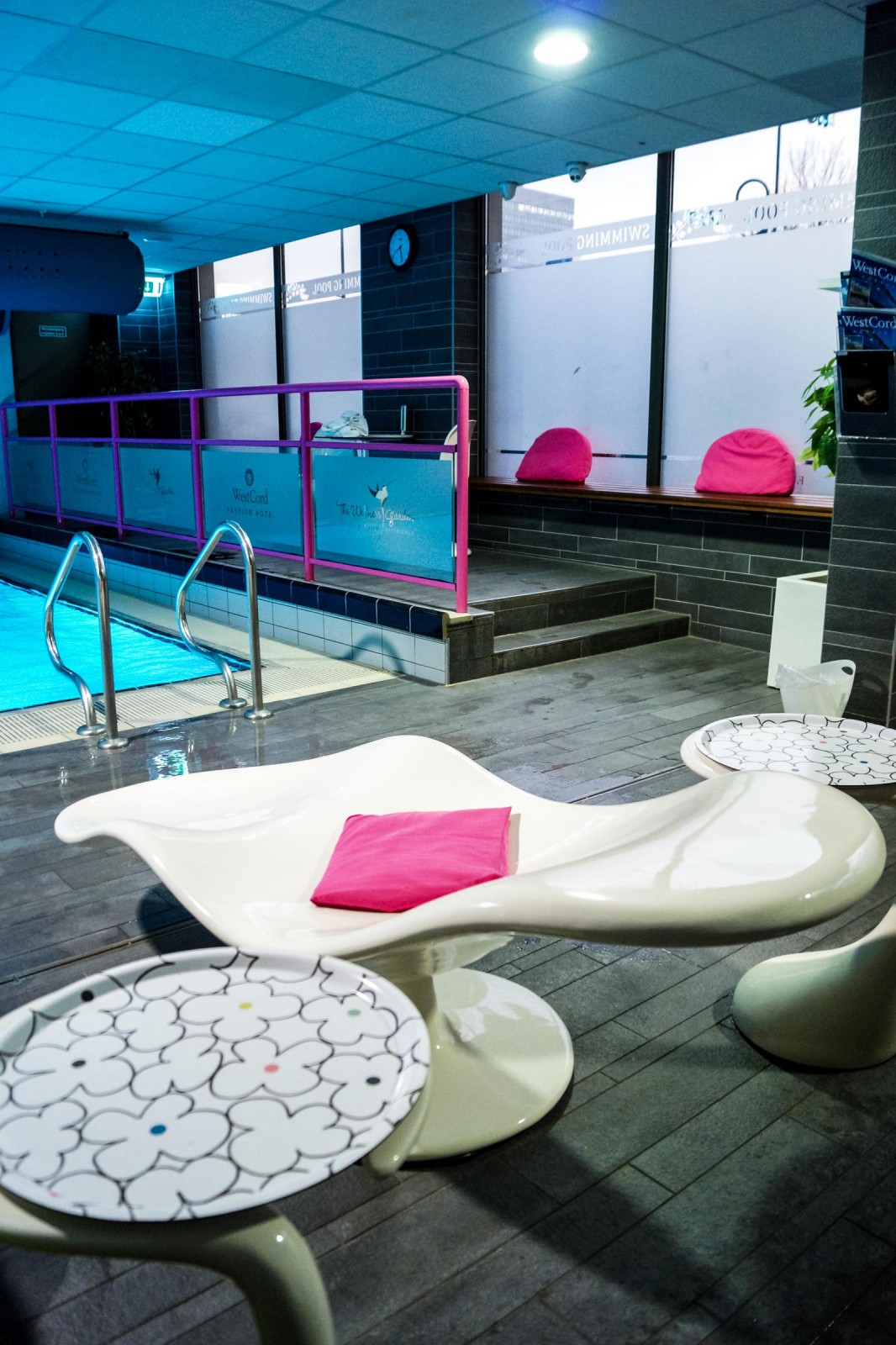 Breakfast and Bar
A city trip without breakfast at the hotel can be very annoying because you always have to look for a spot for breakfast first. That's why I was more than happy that the WestCord Fashion Hotel has a huge breakfast buffet we got to enjoy every morning. They have a large choice of food: bread, croissants, muesli, cornflakes, fresh fruits, eggs and much more. I couldn't ask for more.
Since we booked the Spoil Me Package (it's 45 Euro for two), we had one free drink each to enjoy at the SKYY Bar on the 10th floor of the hotel. The drinks were very good and the view is fantastic.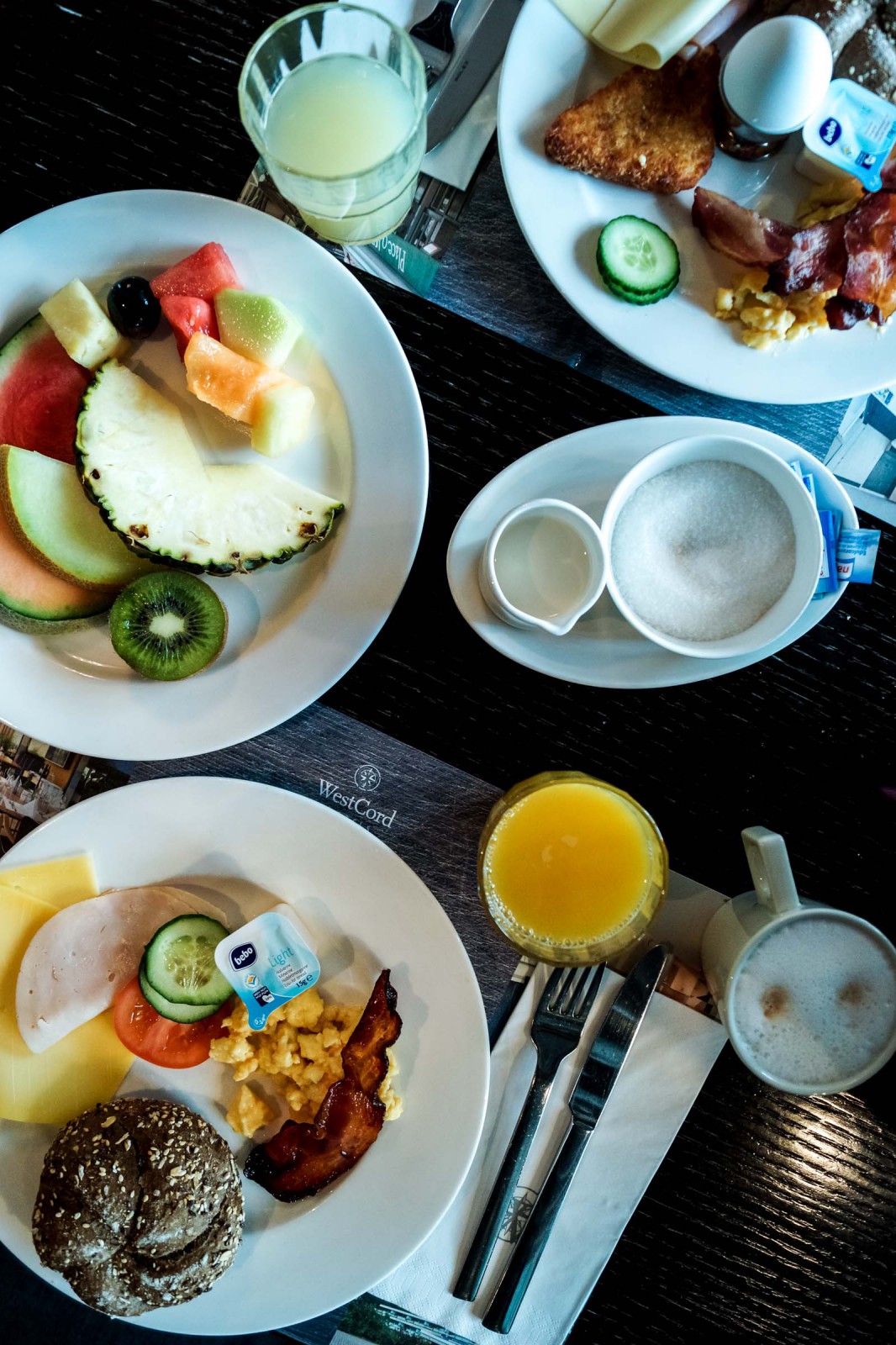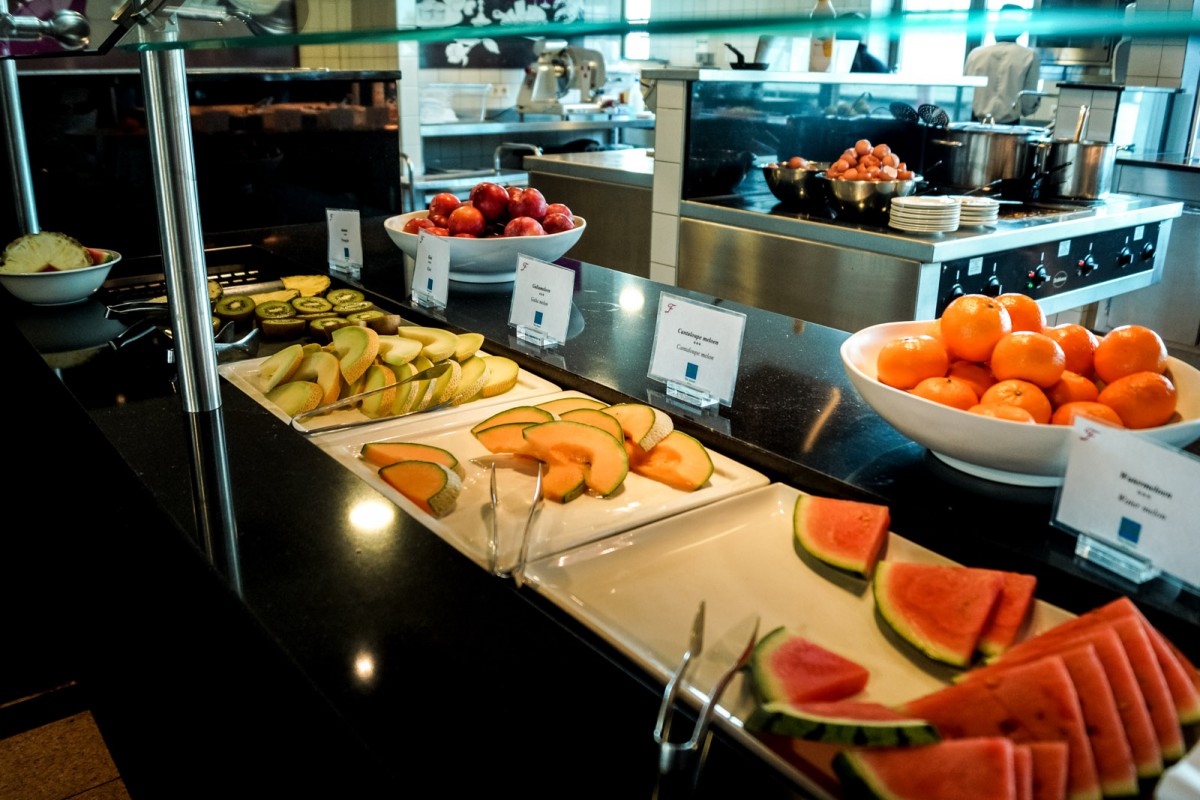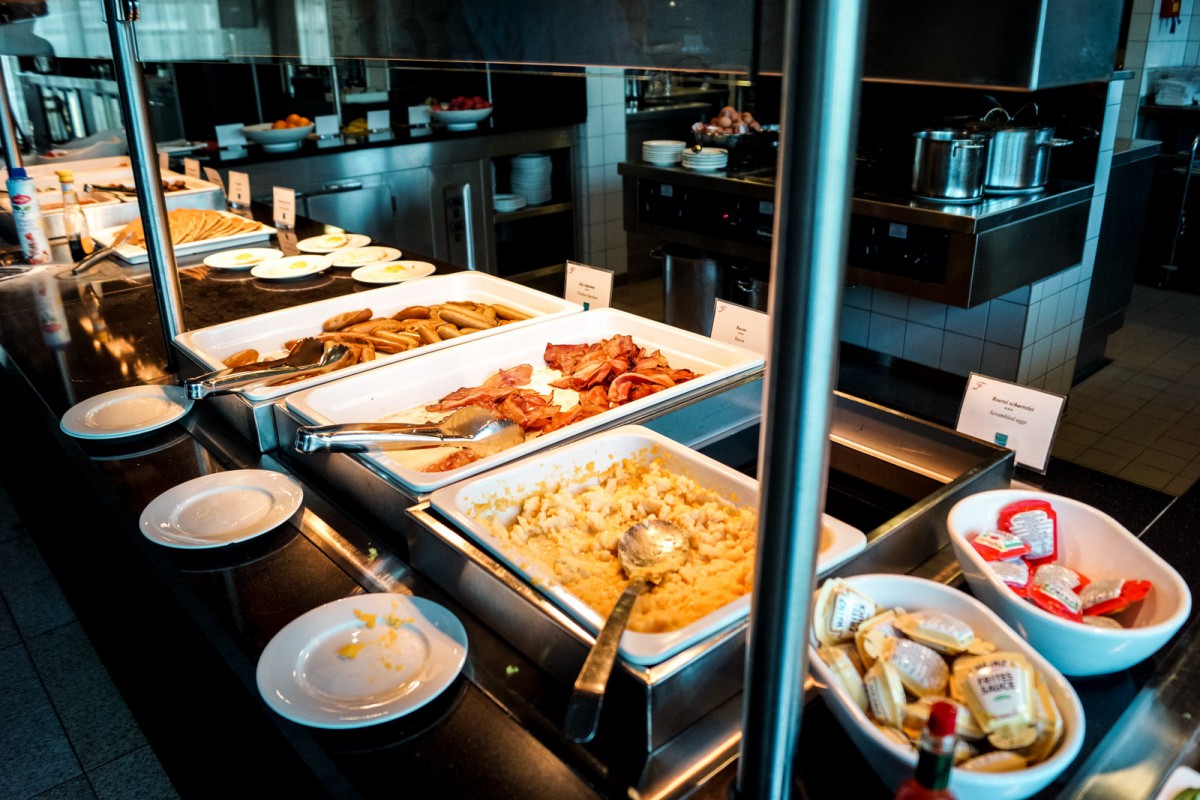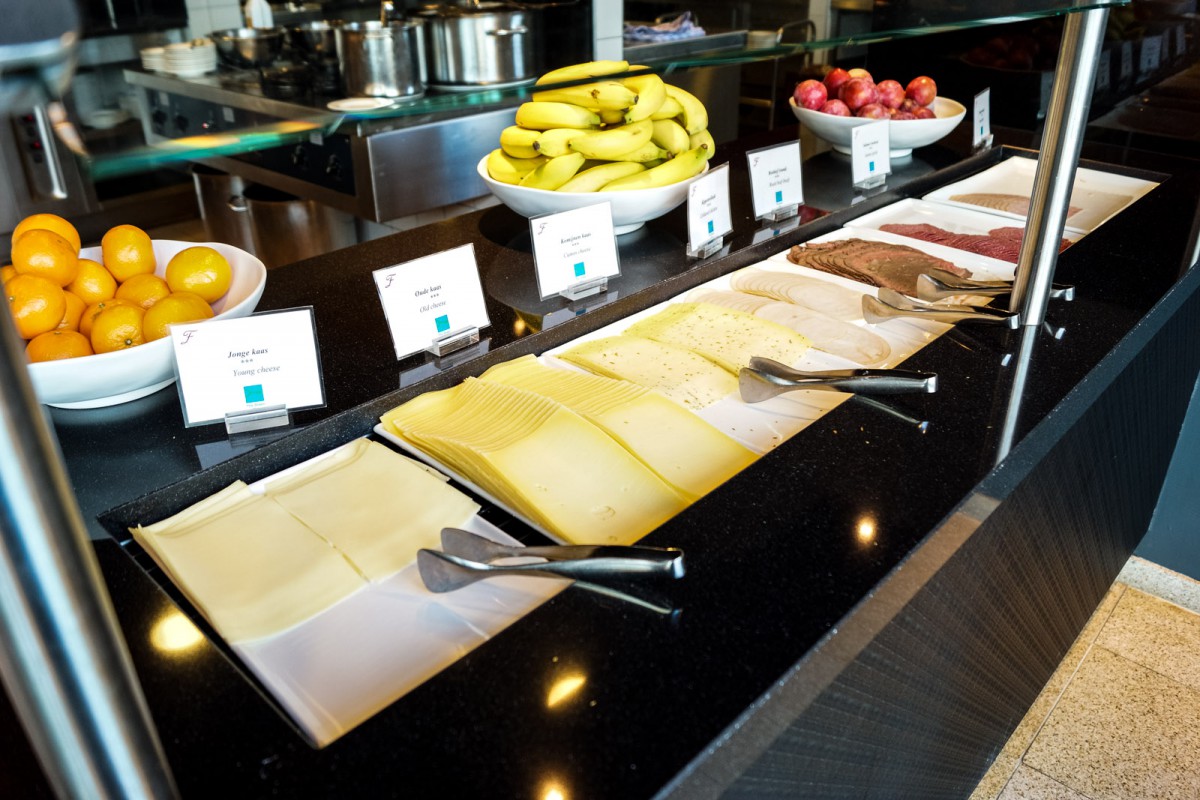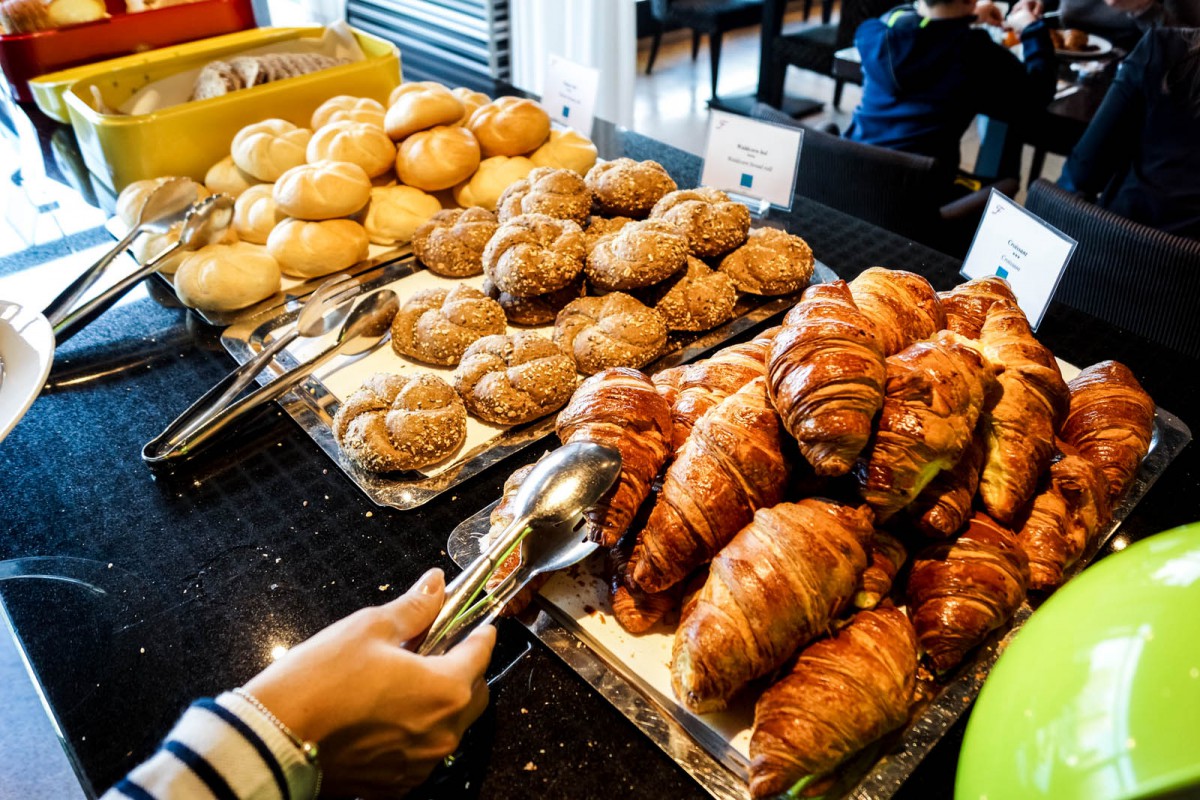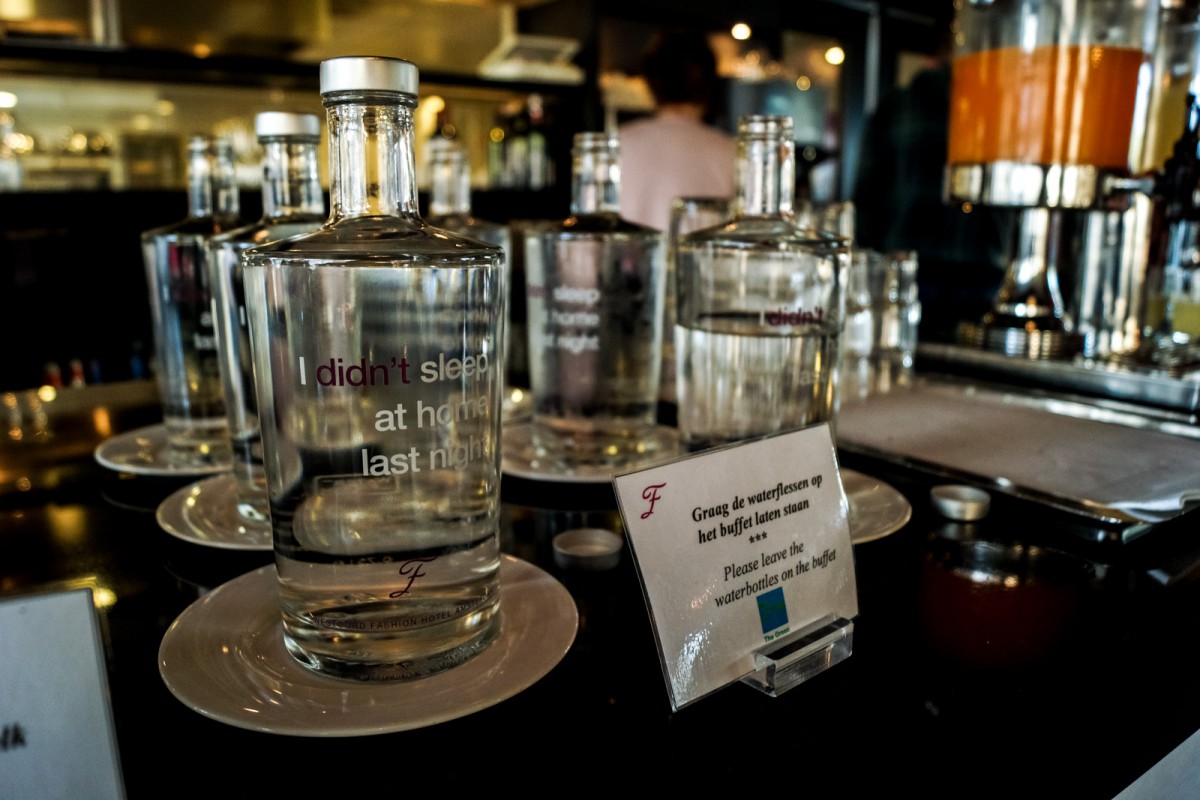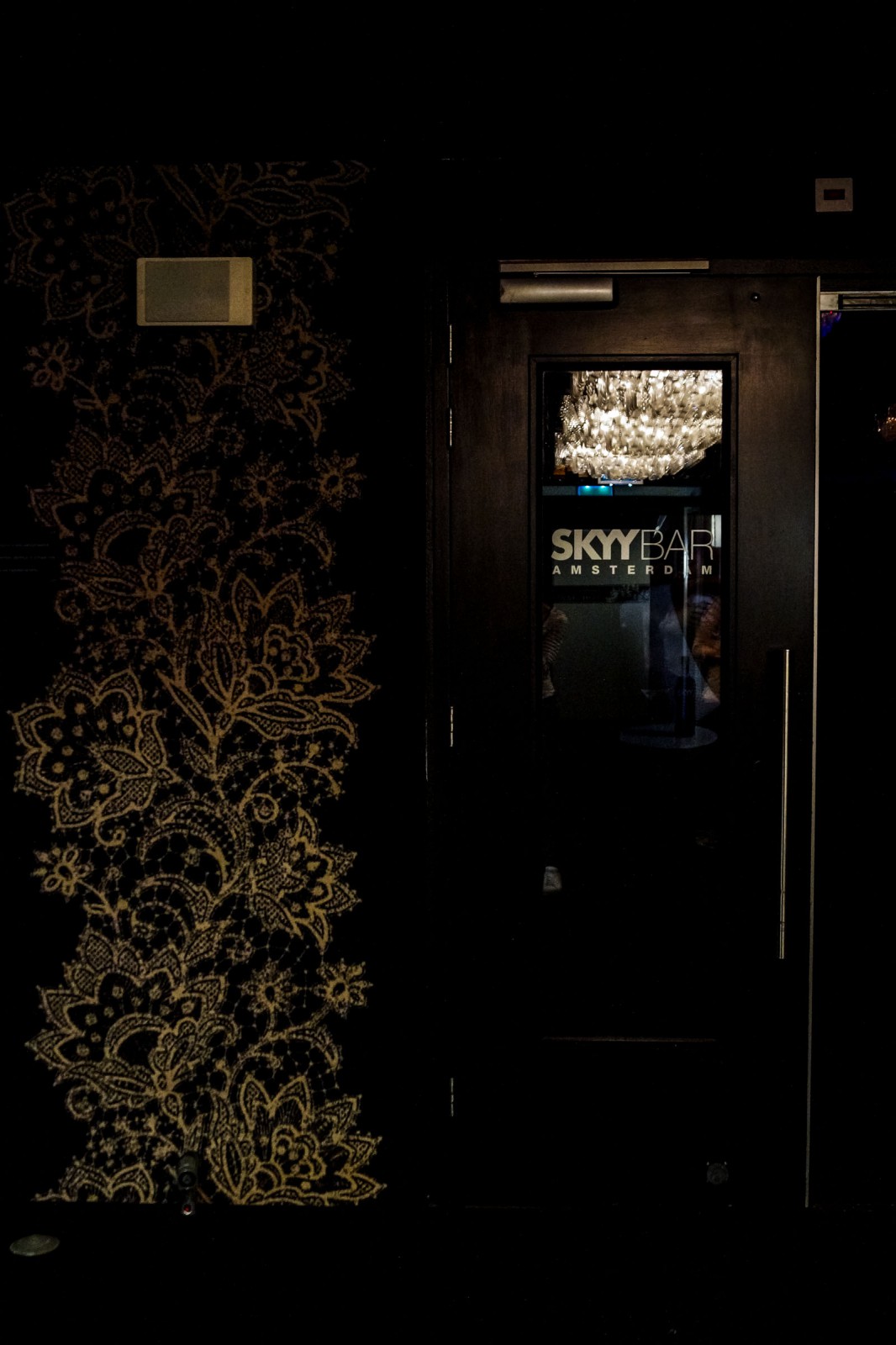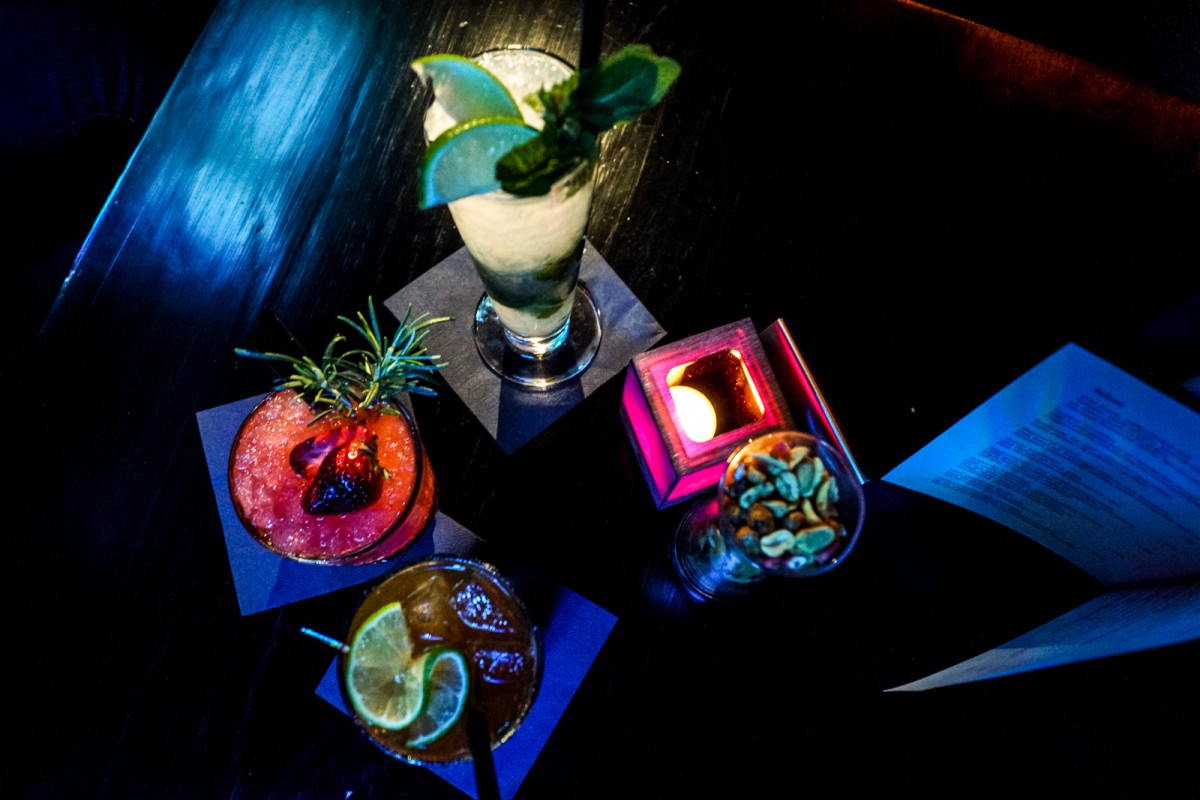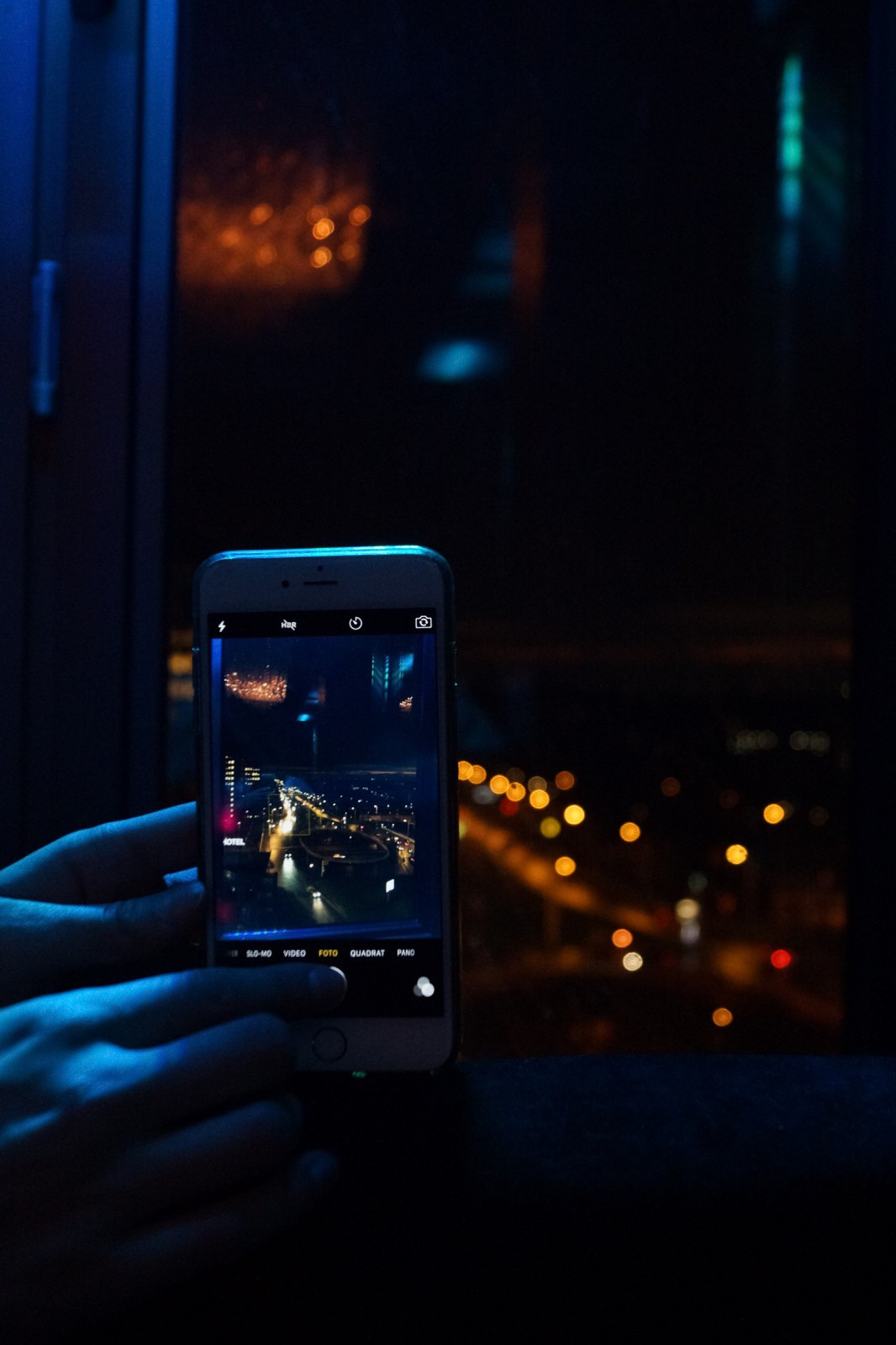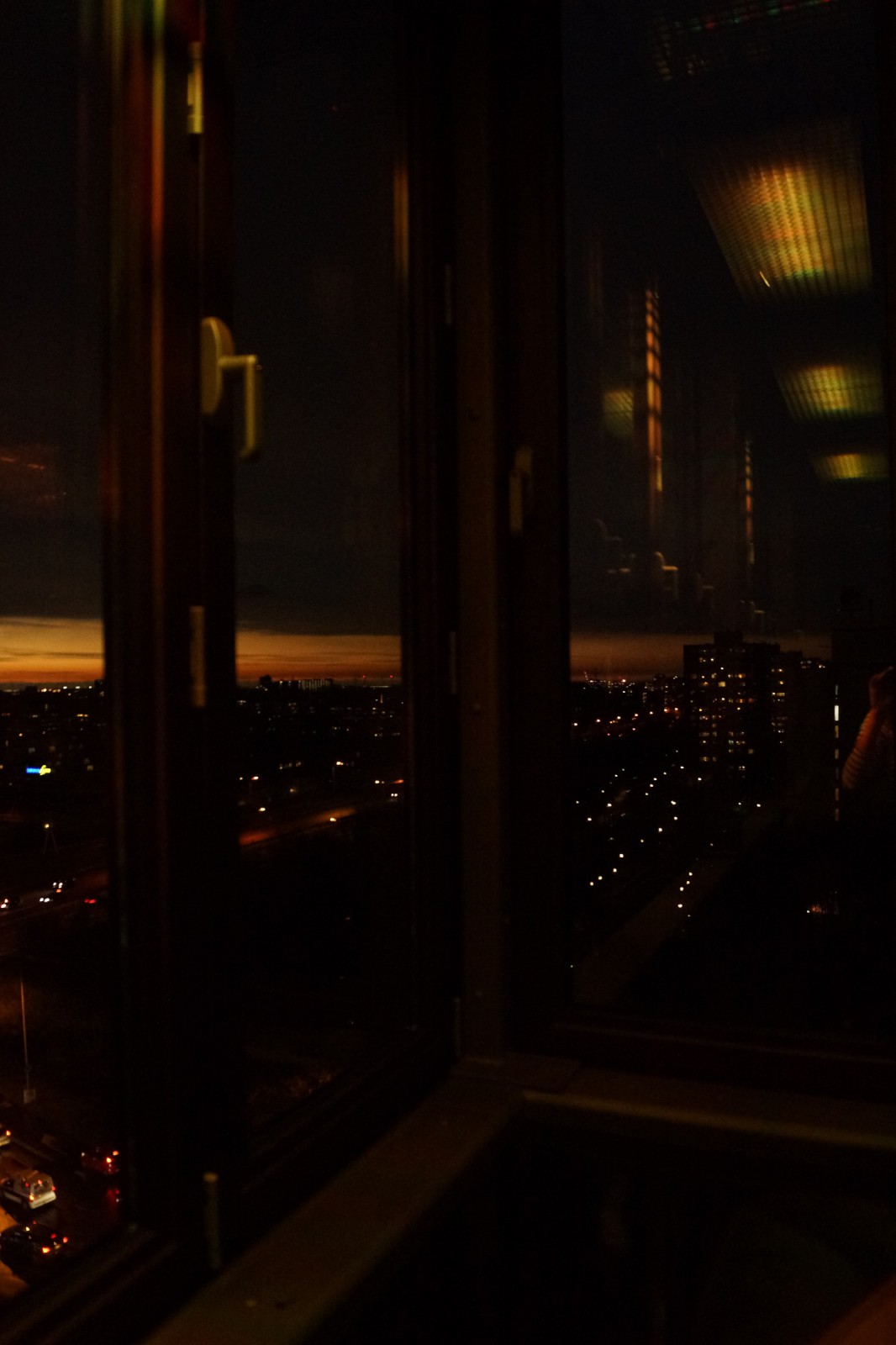 The Location
The hotel is not located in the centre of Amsterdam, but it's not far either. I think it's the perfect place if you don't mind taking the tram because it takes only about 10 minutes with the tram to get to the city centre. Next to the hotel is the Rembrandtpark and even the Vondelpark isn't far and both are very beautiful. You can rent a bike and enjoy a ride through this beautiful park or even go to the city by bike. It's up to you 🙂