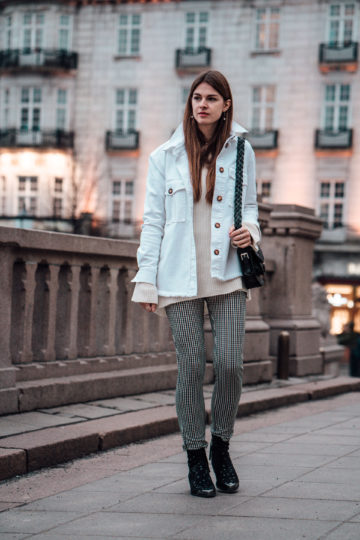 About three weeks ago I came back from Oslo, and I already shared everything about our four nights in this beautiful city. I also shared all the outfits I was wearing during Oslo Runway except one and today's post is all about that one last outfit I haven't shared on the blog so far. It is one of the outfits I was wearing on the first day of Oslo Runway, for the FWSS show to be exact.
The FWSS show was the last one of the day, so this is the last outfit I was wearing that day as well. I was wearing two other outfits before, but we only took pictures of one of the other looks. Due to the busy schedule that day we didn't have enough time to take pictures of the first outfit, but I shared the second one about two weeks ago. It was the outfit I was wearing for the Line of Oslo show. 🙂
My FWSS outfit for their fashion show in Oslo
I have to admit, putting together an outfit for winter fashion week with pieces from the spring summer collection wasn't the easiest. Of course, I found many pieces I would wear, but most of them weren't suitable for a winter day in Oslo. So I had to find a solution. Once again my solution was to put together a layered look, so I only had to find pieces that would work for such a layered look.
I chose a pair of plaid pants because I really like the print. And since they're a clothes pants, I could easily put on a pair of tights underneath without people seeing them 😉 I could not have done this with a pair of skinny jeans. Additionally, wearing tights underneath a pair of jeans isn't very comfortable. But that doesn't apply to clothes pants, as I mentioned before. So whenever you want to wear a pair of clothes pants from the spring or summer collection in winter, you can put on a pair of tights and wear them underneath the pants. Nobody will see them, and they definitely do the trick and will keep you from freezing.
In addition to the plaid pants, I chose a creamy sweater as well as a white denim jacket. I decided to stick to light colours even though I usually don't wear a lot of white clothes in winter. I had to choose the sweater because it looked so warm and cosy online. I knew it would keep me warmer than a shirt or blouse. Other than that a sweater always is more suitable for a layered look. You can put several layers underneath, and people wouldn't recognise them. I was wearing a tank top, a t-shirt as well as a longsleeve underneath the sweater. And with the denim jacket on top, I wasn't freezing that evening in Oslo. Of course, I had another jacket with me, but only because we didn't go back to the hotel after the show. We had a dinner reservation and went to the restaurant straight after the show.
Oslo Runway Day 1
The first day of Oslo Runway was the busiest and longest day. We saw six shows in total: Michael Olestad, IBEN, Line of Oslo, by Timo, Tom Wood as well as FWSS. I couldn't say which show was my favourite, they were all different and I saw something I like in every collection. The shows with the most pieces I liked were Tom Wood, IBEN and FWSS. But still, every collection had some great styles I would definitely wear myself.
After all the shows we ended the day with dinner in a great restaurant by the water. If you want to know more about it, check my Oslo travel guide I published the other day. You can find more details about the restaurants we ate at there. 🙂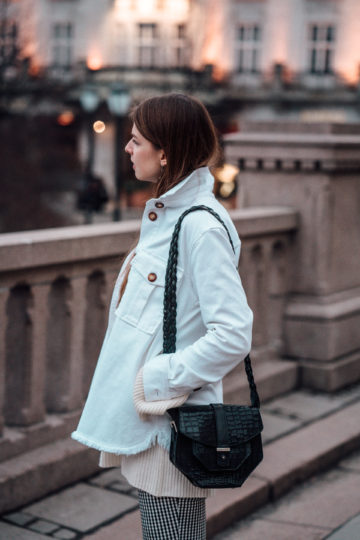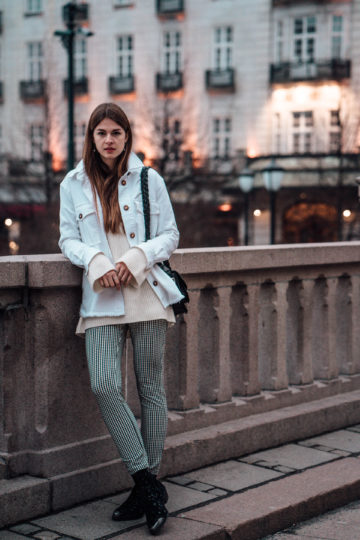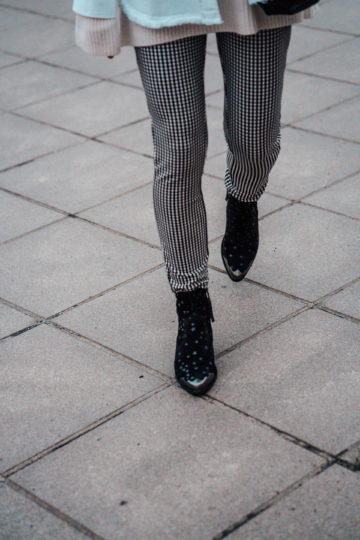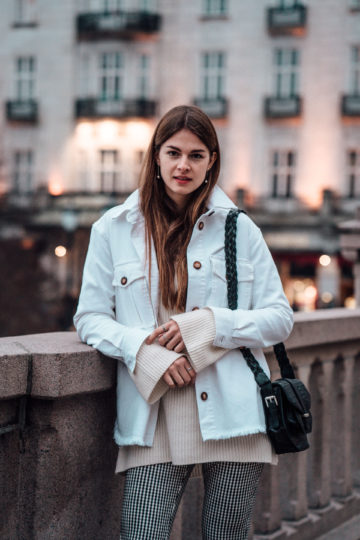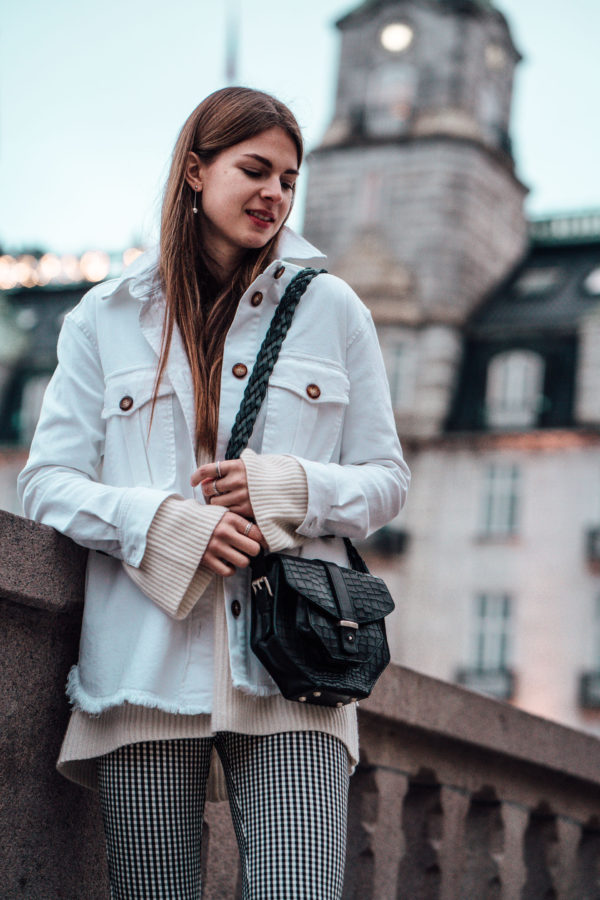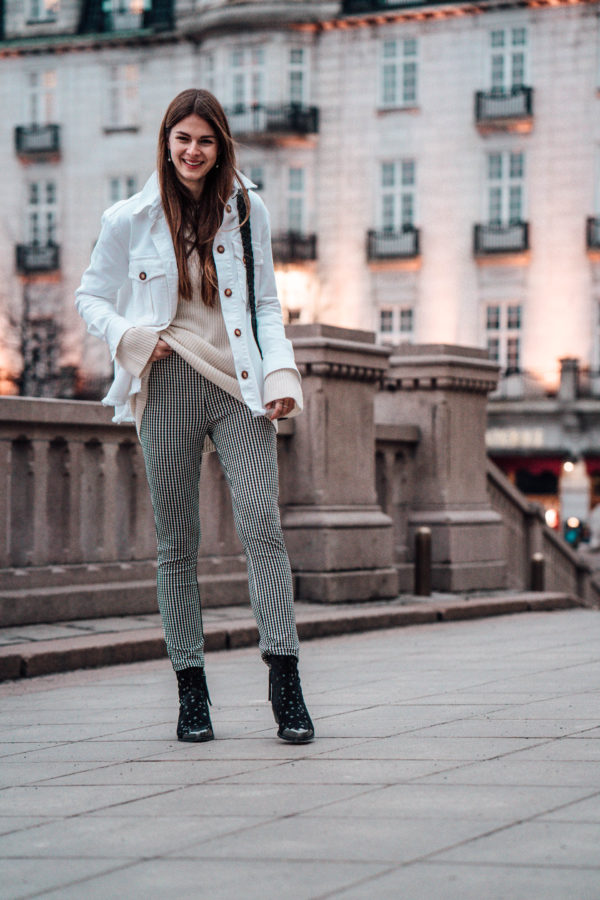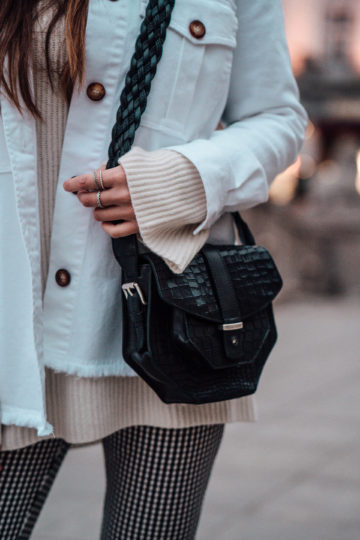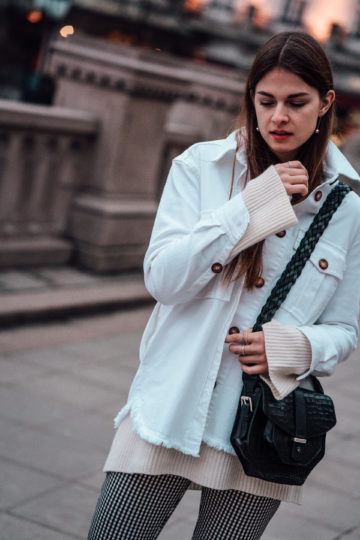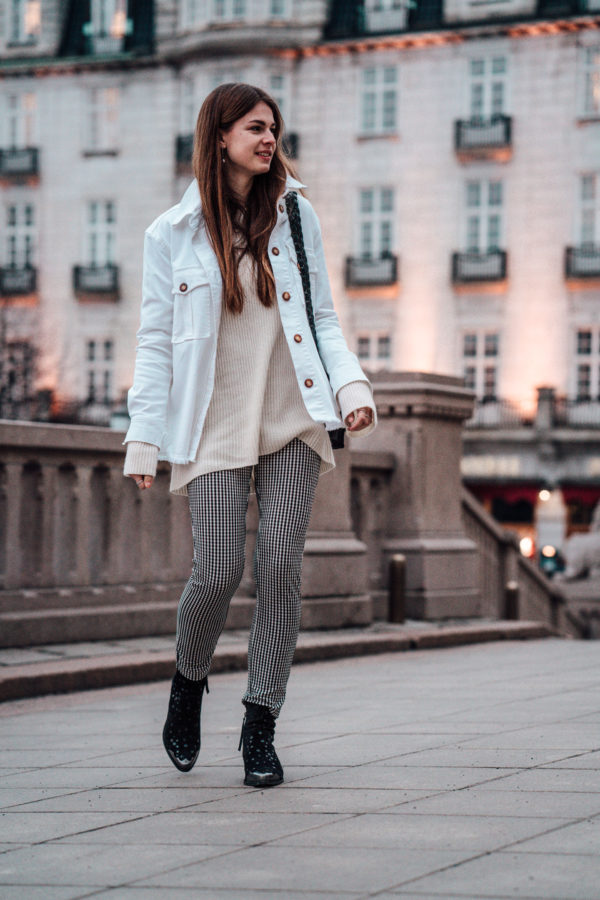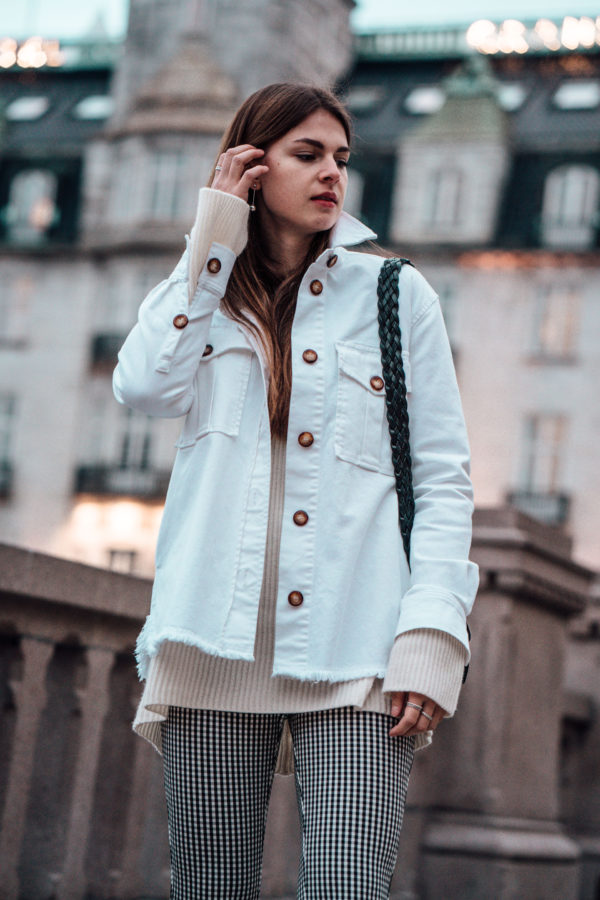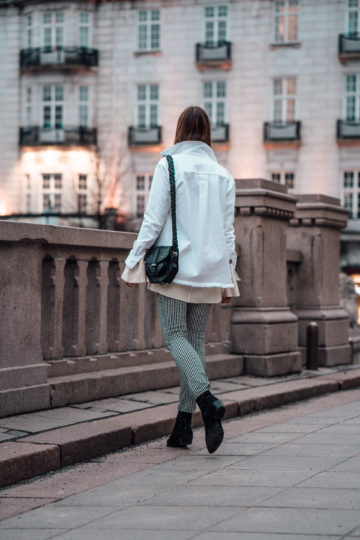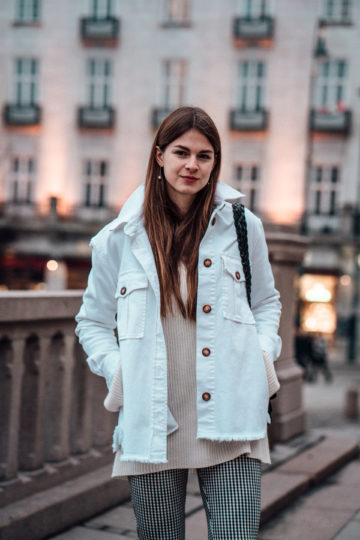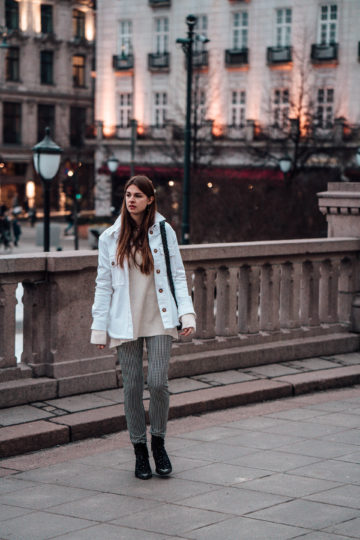 *PR samples contained: FWSS denim jacket || FWSS sweater || FWSS pants || Cala Jade bag || Asos boots