If you follow me on Instagram or saw the last 24/7 post here on the blog, you already know, that I spent some days in New York last week. And, of course, I wasn't there without taking any outfit pictures for you guys 😉 The weather was varying a lot in New York; one day it was windy and freezing cold and the next one it was sunny and warm enough to walk around in a sweater or blazer only. Therefore it wasn't easy to pack for New York. I didn't know what to expect because the weather forecast changed multiple times. And since I knew, that it usually is very cold and snowy in New York around this time, I decided to pack two very warm winter jackets and a couple of pieces I could layer in case it really gets cold.
Due to the extreme weather changes, the outfits I was wearing in New York vary a lot. The first day it was very cold, and I had to wear a warm winter jacket as well as multiple layers underneath to be wrapped up warmly enough.
Camouflage Jacket combined with an all black look
I really wanted this jacket for my trip to New York, and it arrived just in time the day before. It is perfectly oversized (which is, because I ordered in size 42 and I usually wear a 36) and I really like the two tones of the camouflage print. I didn't know whether it would still look good that oversized, but I just had to give it a try and as you can see it worked and I decided to keep the jacket and bring it with me to NY.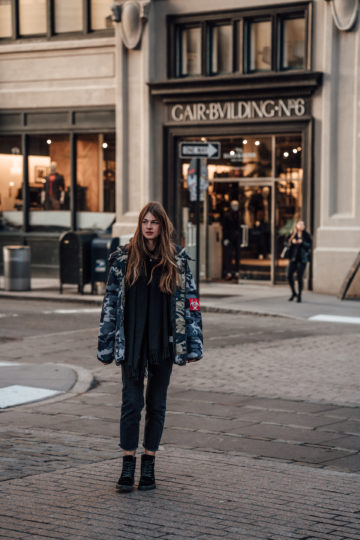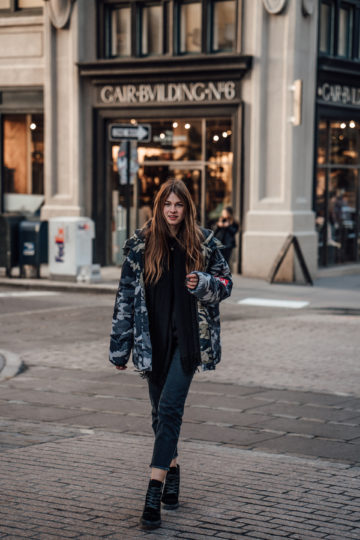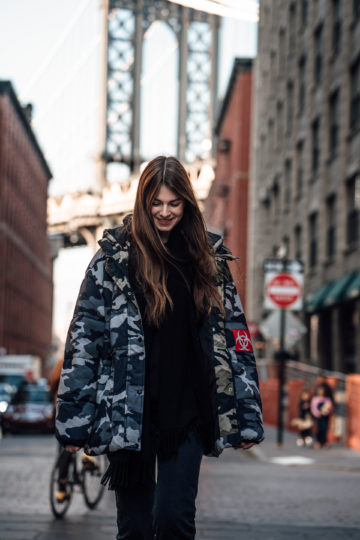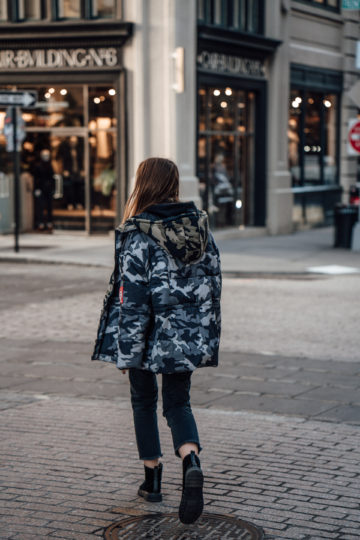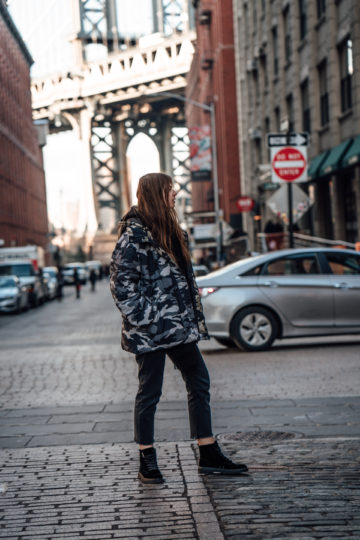 Since we were walking around New York all day (we walked around 15 km that day), I needed a very comfortable outfit that day. I combined my new oversized camouflage jacket with an all black look composed of a black hoodie, a pair of black mom jeans, black boots as well as my black Acne scarf. It was so cold; I had to add a couple of layers underneath the sweater, so I was wearing a tank top, a t-shirt as well as a longsleeve as well. But it definitely was the right decision to put together this outfit, because it kept me warm on that freezing cold day and was comfortable enough for a 15 km walk through the streets of New York.
New York Day 1
We started the day at the One World Trade Center, and I was curious to see it because the last time I was in New York it still was construction area and you couldn't see anything of it. This place actually left me speechless; it truly is impressive.
Afterwards, we walked all the way to the beginning of the Brooklyn Bridge, and that was another "first" in New York. Of course, I have seen the bridge before, but I never walked over it. I could have stopped every meter to take a picture because the view is just amazing! I really enjoyed walking over Brooklyn Bridge, and I would definitely do it again. I think I would never be bored of this view! Once we were in Brooklyn we headed to a burger restaurant for a late lunch/ early dinner; you probably can imagine how hungry I was. After having something to eat, we drove to the Barclays Center to see a basketball match. And guess what? That was a first as well; it was the very first time I saw a basketball match live.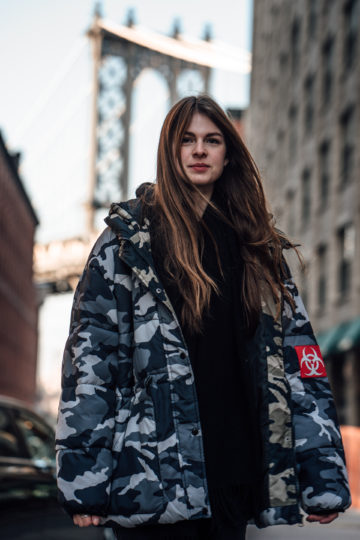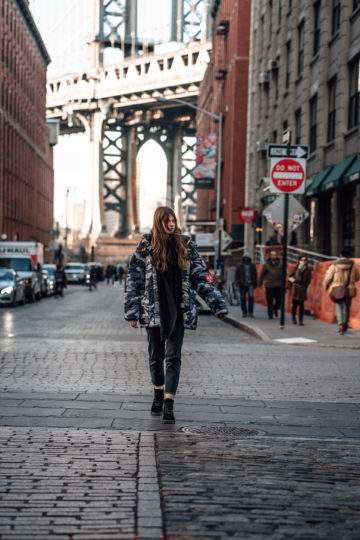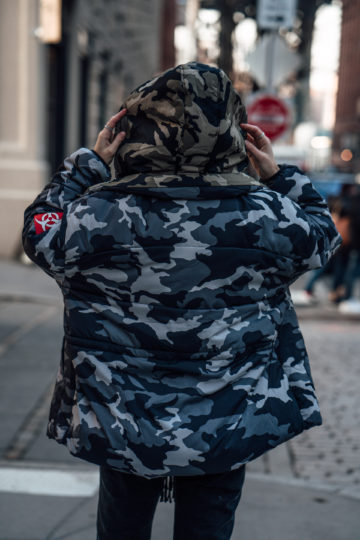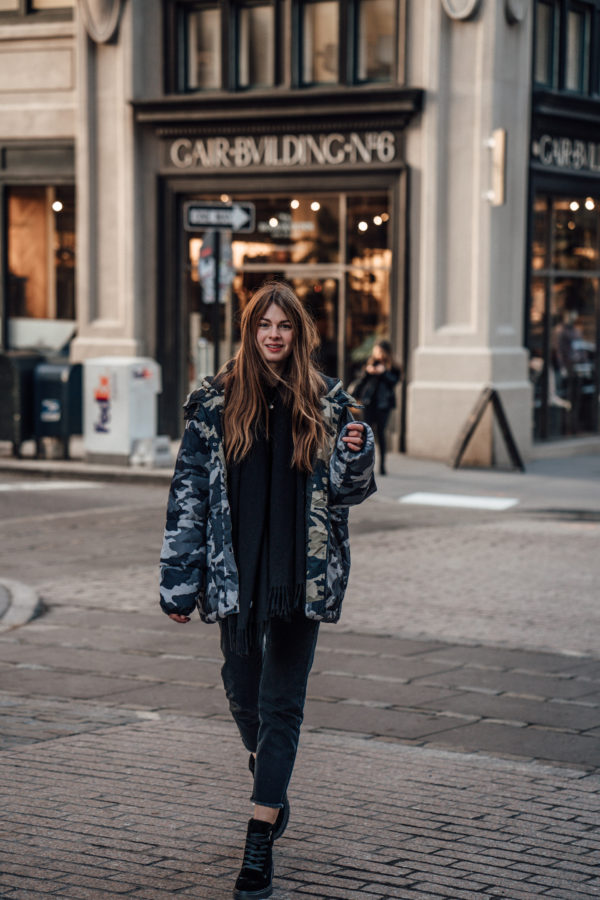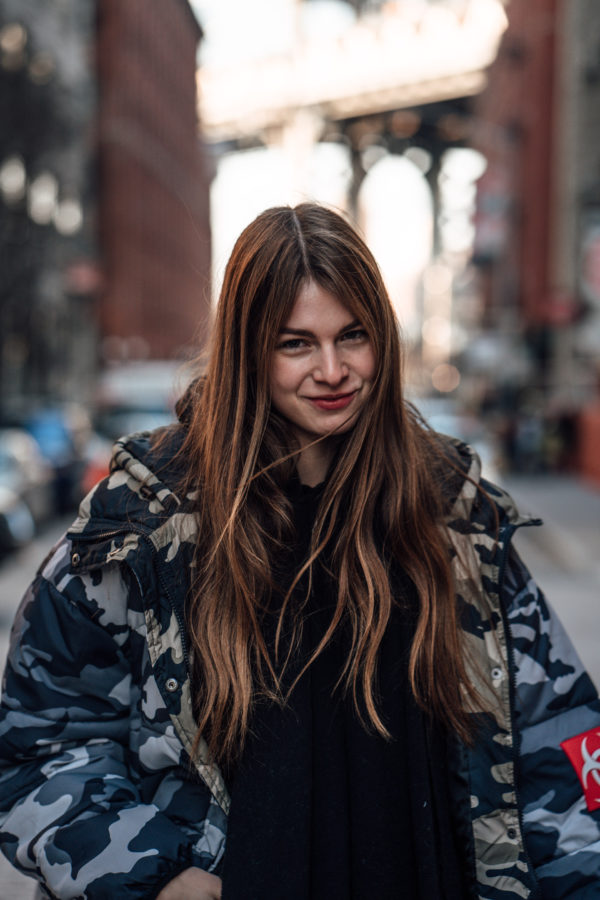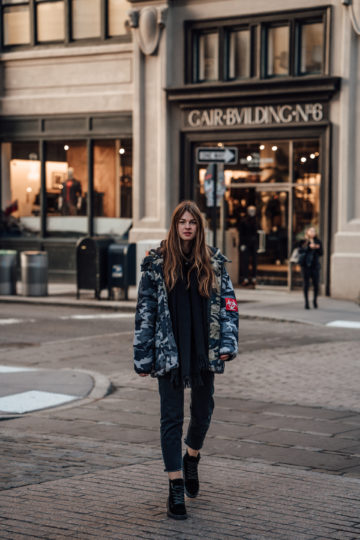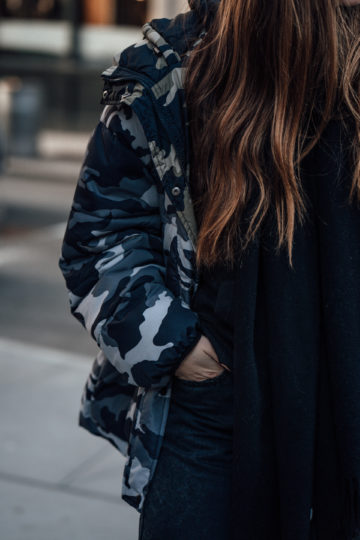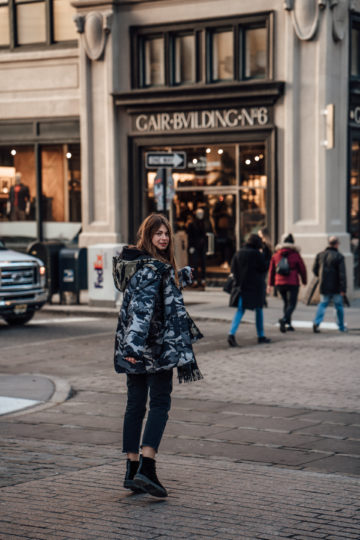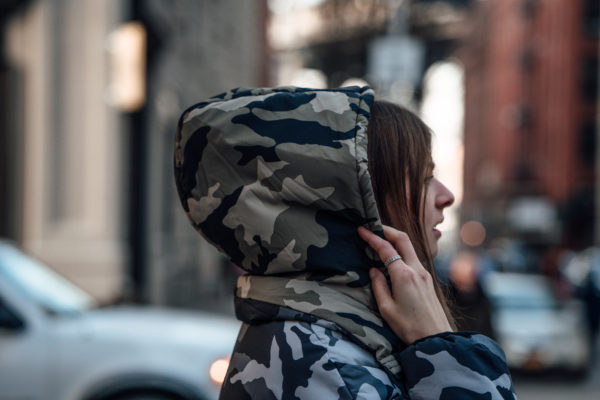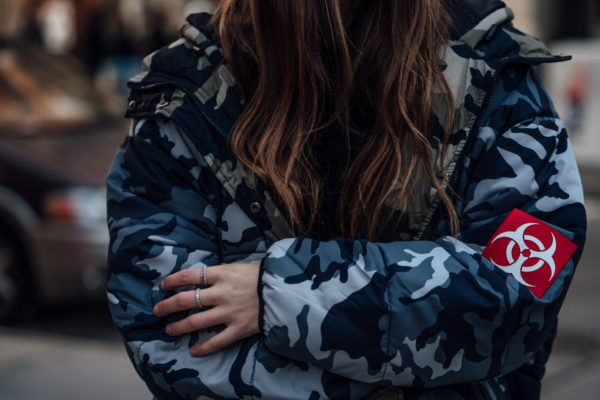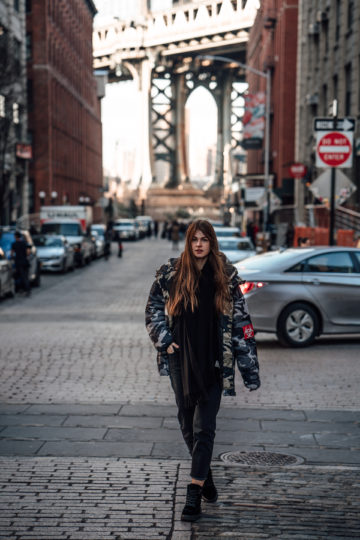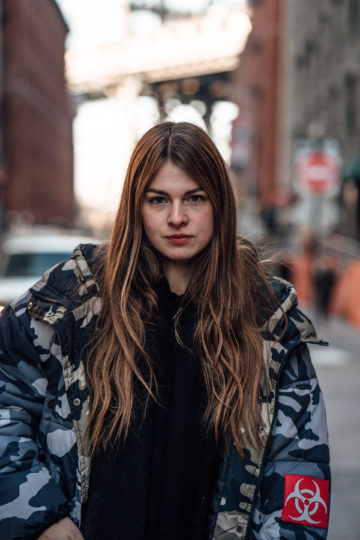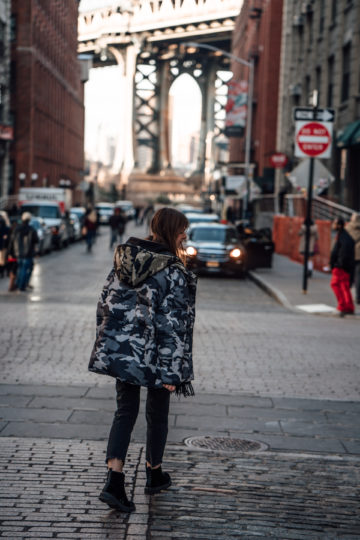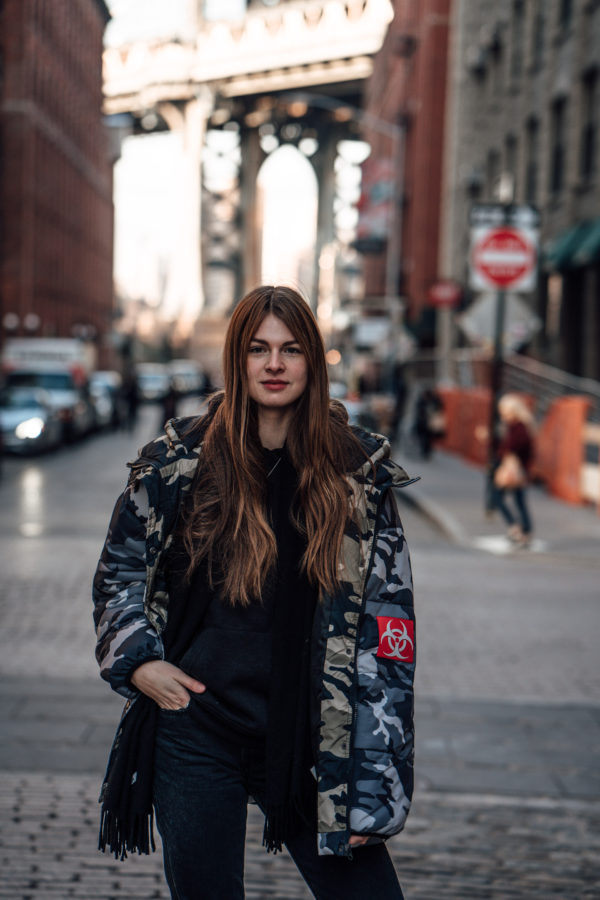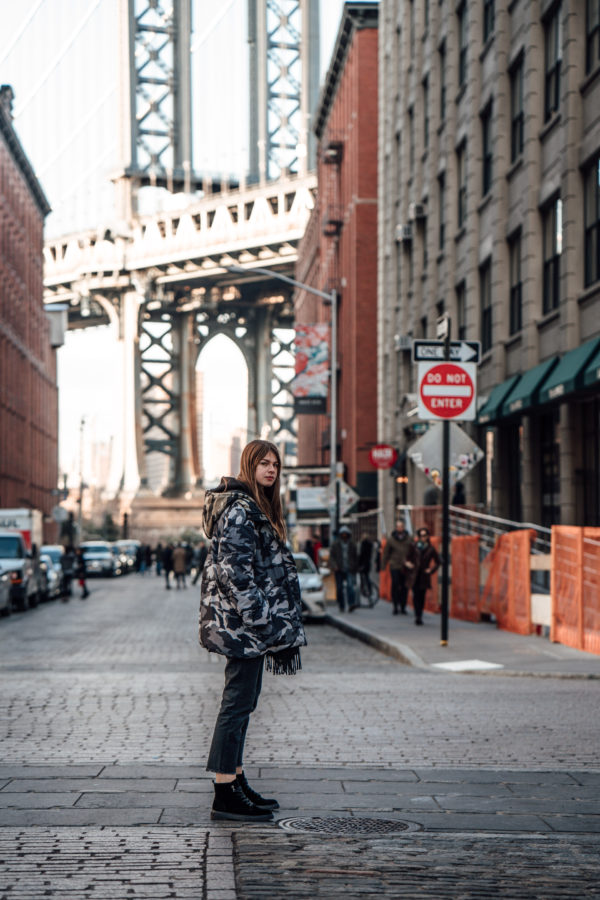 *PR samples contained: Missguided jacket || Missguided hoodie || Missguided jeans || Calvin Klein boots || Acne scarf