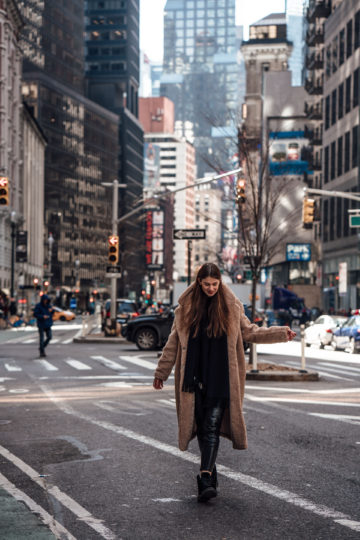 Today I am already sharing the last outfit I was wearing in New York, and I wish I had more outfits I could share, but I don't. So from tomorrow on it will be all about my everyday outfits from Berlin again. But no worries, the next trips are planned, and we are also working on other exciting things, we will soon share on the blog. 😉
Enough about what is coming next, let's go back to the last New York outfit I want to share with you today. The last day in New York, it was freezing cold, and it even snowed in the afternoon and evening. I wasn't prepared for snow, and I didn't want to dress up for a cold day like this haha. Luckily I had to wear my teddy coat because it didn't fit in my suitcase haha. Without the coat, I would have had a problem called death from cold. 😉
Combining fake leather pants and a teddy coat in New York
Even though it was very cold in New York that day, I took off my coat and scarf to show you what I was wearing underneath the teddy coat. But other than I would it usually do, this time I also took some pictures with the coat on. So you can see both: the complete look I was wearing in New York including the coat and what I was wearing underneath this massive teddy coat 😉
I had a lot of spring clothes with me in New York, and that worked pretty well the days we had temperatures around 15°C, but the other two days it didn't. The only solution: layering up! So on my last day (that freezing cold day) in New York, I was wearing spring clothes with lots of layers underneath and a warm teddy coat on top 🙂 I was wearing a new pair of faux leather pants I just received before the trip, and I couldn't wait to wear it.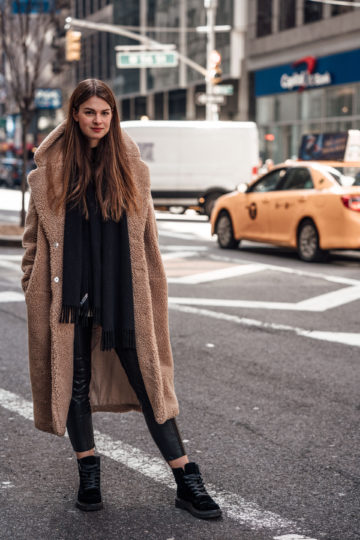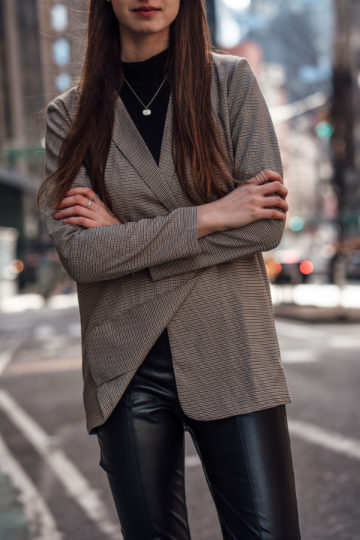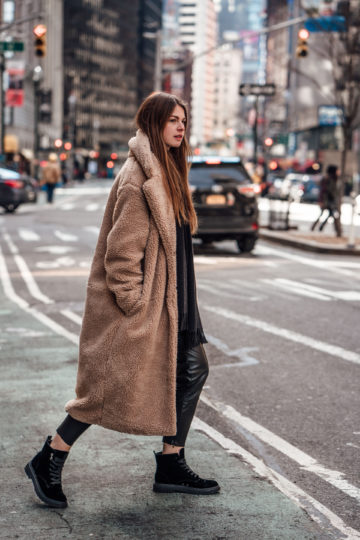 I combined it with a light plaid blazer as well as a turtleneck I was wearing underneath the blazer. And underneath the turtleneck, I was wearing even more layers: a top, a t-shirt and a longsleeve. Due to all these layers, I wasn't freezing! It even wasn't a problem to take off the jacket and scarf for ten minutes to take some outfit pictures showing you what I was wearing underneath the coat.
New York Day 4
The fourth day in New York was already my last day, but I had a very late flight and got to enjoy almost another full day in this exciting city. We started the day at our Airbnb apartment, had breakfast, went to the waterfront in New Jersey and packed our bags. Around 11 am we had to leave the apartment, and we went straight to Bloomingdale's to do some shopping. I actually didn't buy anything; I decided to wait on the ground floor with our luggage because I was so cold and exhausted from walking to Bloomingdale's, I really didn't feel like going shopping. And I didn't have space in my luggage left anyways haha. Afterwards, we met up with a friend of Vanessa in a café, had a quick lunch, drank coffee and talked about this and that before the girls had to drive to the airport. Since they were flying back to Munich, they had a different flight. When they had to leave, I still had three hours left before I had to drive to the airport as well.
It was very cold in New York that day, so I met up with a girl I knew from Instagram instead of walking through the city all by myself. 🙂 One of the things I really like about Instagram, that you get to know people from across the globe. It was so much fun to meet her in real life, to talk about New York and to travel in general and to have another coffee as well as a very delicious avocado toast 😉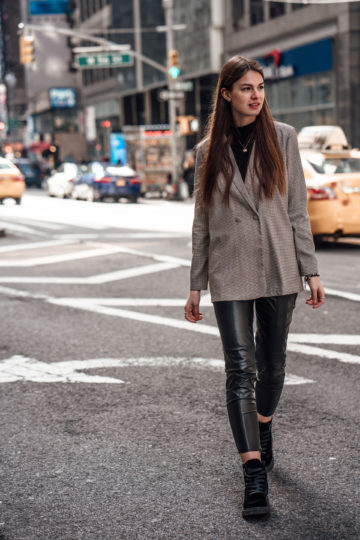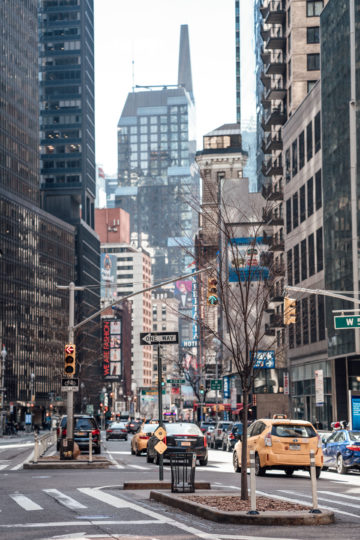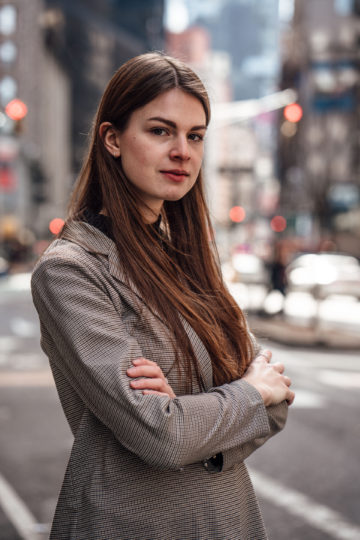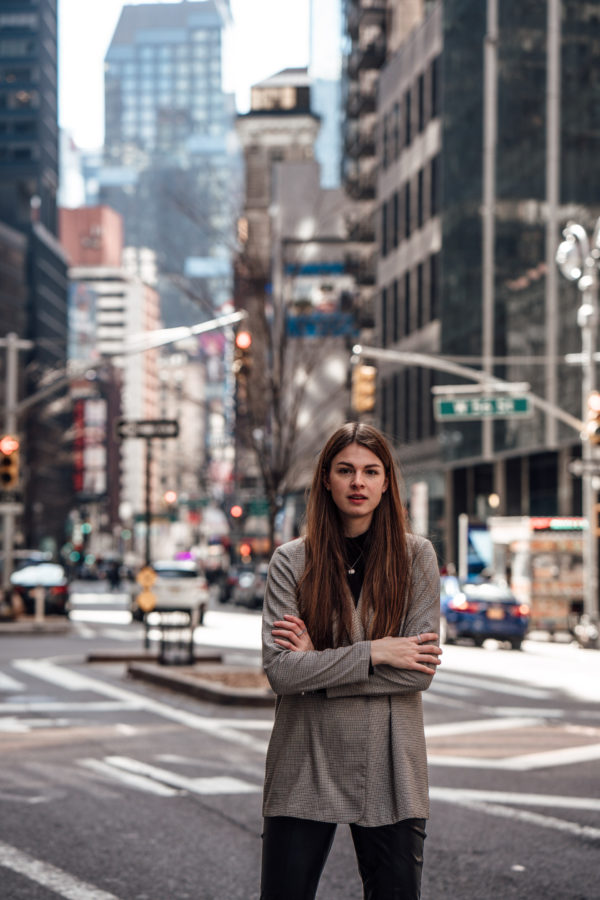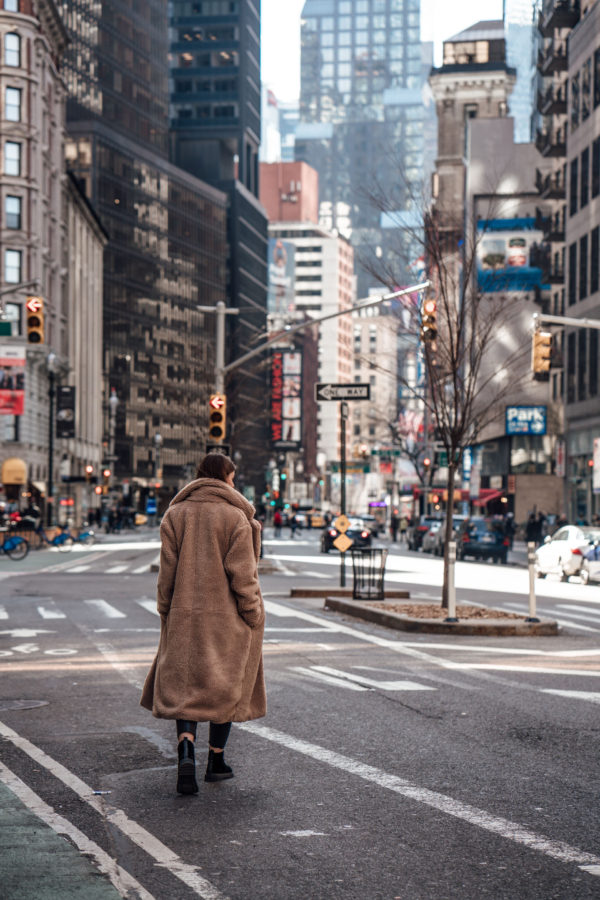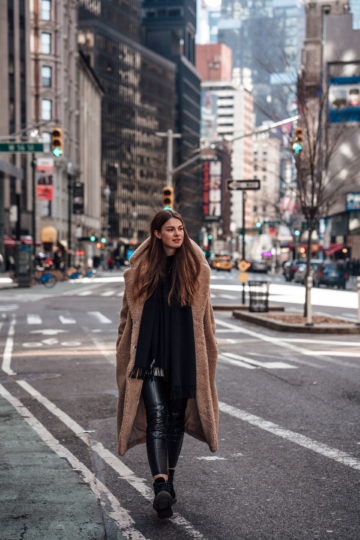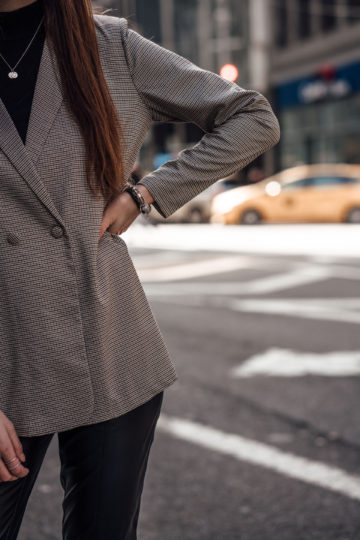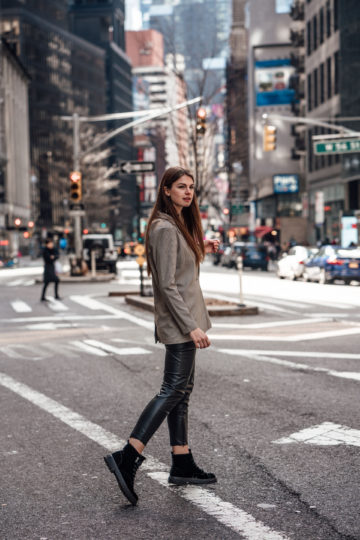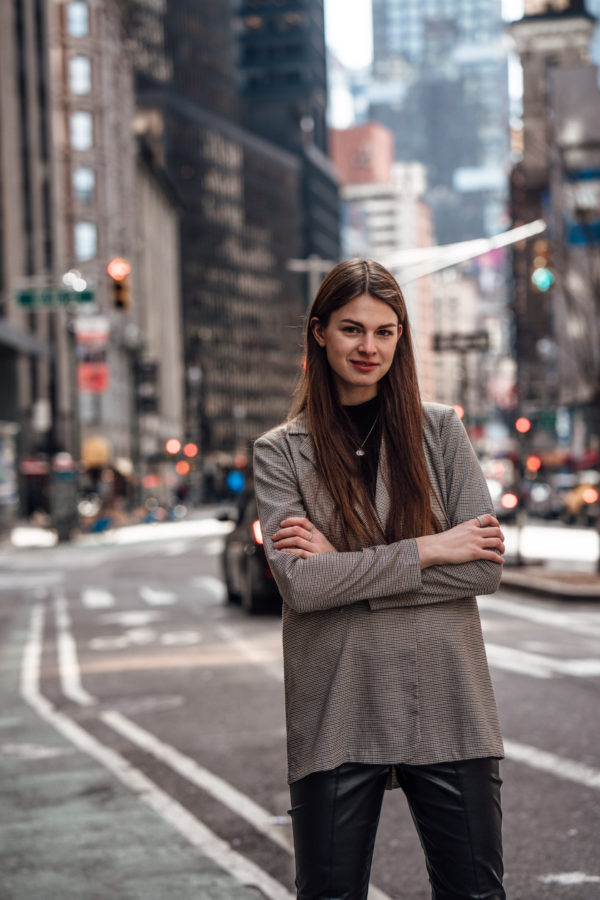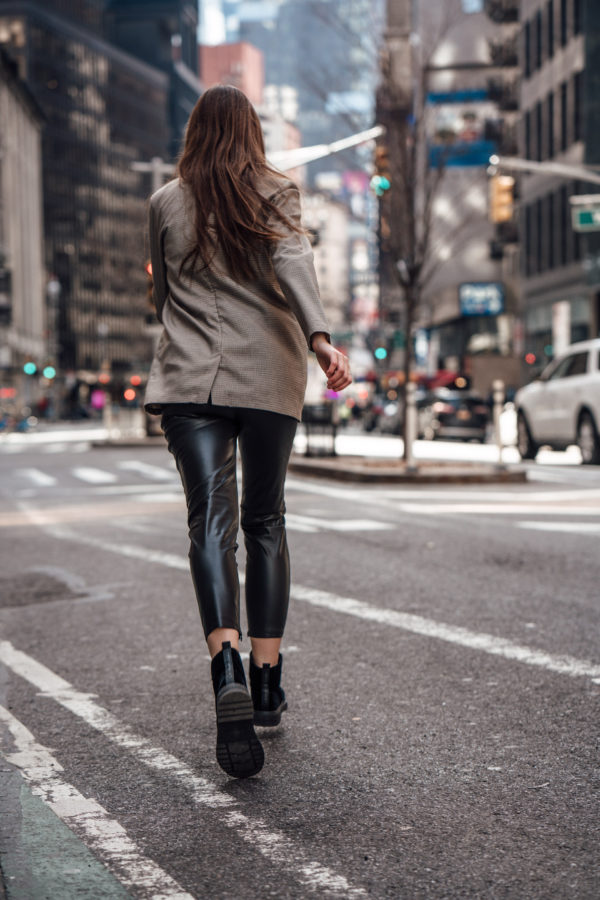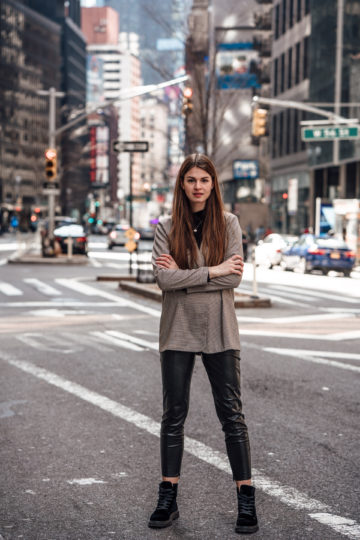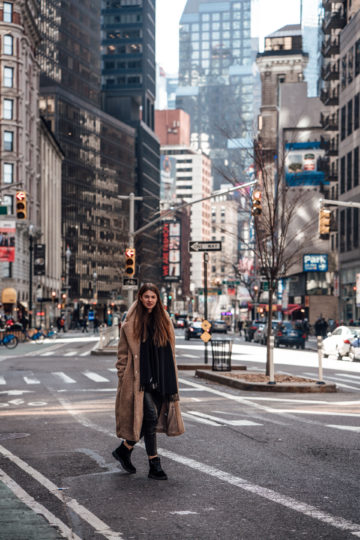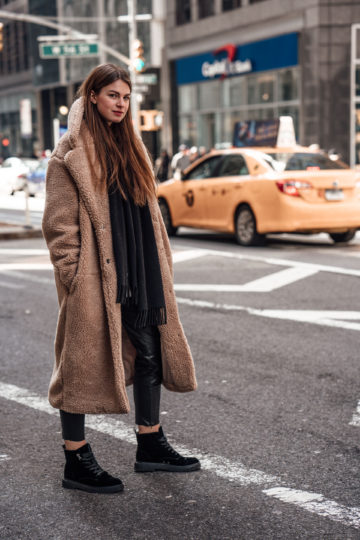 *PR Samples contained – H&M coat || VILA blazer, turtleneck and pants || Calvin Klein boots || Acne scarf