I actually was supposed to be part of a photo shoot in Berlin about three weeks ago. But unfortunately, I caught a fever the day before the shoot. The disappointment was great, but the joy of still being part of the Sebastian Professional campaign was greater. 😉 But what were the shoot and the campaign all about? To put it in a nutshell, that's what it was and still is all about:
CHALLENGE YOURSELF. BE DIFFERENT. BE BOLD. SAY IAM#WHATSNEXT!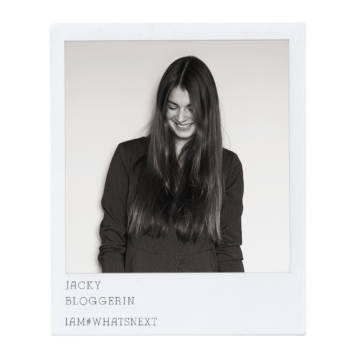 What is IAM#WHATSNEXT? And how do you define beauty?
The IAM#WHATSNEXT campaign is all about individuality and beauty and how these two are bound together. The individuality of every person is enhanced; nonconformism, courage and creativity are being encouraged. Five social activists inspired Sebastian Professional to create the campaign because all five activists have another definition of beauty. The photo shoot in Berlin was all about individual beauty as well. Creative folks from Berlin were part of the shoot to celebrate the IAM#WHATSNEXT Kampagne, to act out individual beauty and change the world with nonconformism, courage and creativity. The result are 50 portraits, you can find here on Instagram. And even though I didn't make it to the photo shoot in Berlin, I had the chance to be part of it and send in my portrait, which is now part of it.
In the context of the photo shoot as well as the IAM#WHATSNEXT campaign, I gave a lot of thought to the definition of beauty. How would I define beauty? What does beauty mean to me? To be honest, I had no idea. But I think that this shows, that there is not that one definition of beauty. Beauty is something individual; it is personal. At this point, I could throw around quotes such as "Beauty is in the eye of the beholder.", But they are too cheesy. To me, beauty is a feeling. If you feel comfortable, if you feel beautiful then you ARE beautiful! You decide and nobody else. Everybody can be beautiful, and appearance doesn't matter as long as you feel beautiful.
The Sebastian Professional e-VOLUTION Collection
The campaign IAM#WHATSNEXT is part of the new collection, e-VOLUTION. But this Sebastian Professional collection is not only about the campaign, but it also is about expressional looks, created with twisting and knotting techniques. You can see some of the looks on the Instagram account of Sebastian Professional. Since I wasn't at the photo shoot in Berlin, I didn't get one of these super nice looks, but I would have loved to. Maybe I should give it a try myself. Because the signature style "Braid Knotting Tint Hair Look" does not only sound very good, it also looks good.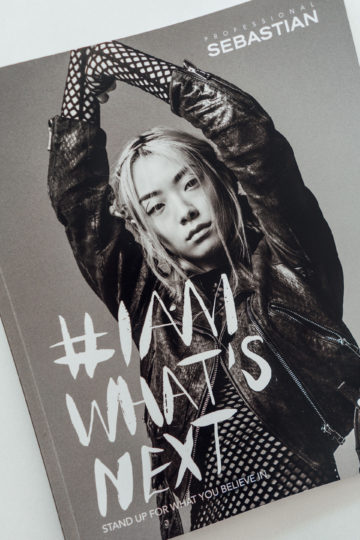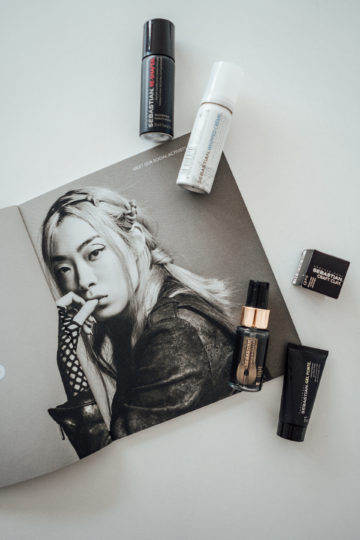 The twisting and knotting techniques underline the individuality of each because they never look the same. SEBASTIAN PROFESSIONAL Head of Creation Marc Kluckert describes the e-VOLUTION as follows:
(Loosely translated from German) "e-VOLUTION is more than a collection – it is an appeal! The looks are a commitment to the diversity of today's society. The variety, as well as the combination of knots and twists with each other, make the styles look stronger, authentic and more confident. That's what the beauty of these looks and every person is all about."
Five iconic Sebastian Professional products are part of the new collection: Dark Oil, Whipped Créme, Gel Forte, Re-Shaper and Craft Clay. Well, who knows which one of these is my favourite product? Exactly, it is the Dark Oil! I have been using the Dark Oil for quite a while, and almost two years ago I shared a blog post with all the details about the oil. So if you want to know more about it, you can find this post here.
But the best part of the Dark Oil being part of the e-VOLUTION collection is, that they just launched all iconic products in travel size. So from now on, I can take the dark oil always with me. Whenever I am flying, I am bringing hair oil with me, because the dry air makes my hair stramineous. Now I can finally take the Dark Oil with me, which I like best from all hair oils I have tested so far.