Happy Tuesday and greetings from Crete. Today is our last day here, and we will most definitely make the best out of it. We've had a great time, and I wish we could stay a little bit longer. I will share everything about this trip as soon as we are back and I had the time to edit all the pictures and write the posts, but for now, I have another outfit I was wearing in Berlin the other day when it was super warm and sunny.
A few days ago I was talking about summer outfits and what to wear when it is really, really hot in the city. Today's outfit is quite similar to the outfit I was sharing back then. It is another skirt and top combination. But even though I combined the same kind of clothes, the outfit doesn't look the same. 🙂
Summer Outfit: denim skirt, crop top and denim jacket
Once again I opted for a black and white outfit. I just felt like wearing a very basic outfit, nothing too fancy, because I spent most of the time working at the office. I was wearing some of my favourite basic pieces at the moment, and I really like how this outfit doesn't look boring at all even though I didn't add a lot of details to it. I was wearing a white crop top, a black denim skirt, white sneakers and a white denim jacket. When it came to the accessories of the outfit I kept it simple as well: black bag, black sunglasses and the pieces of jewellery I am wearing every day.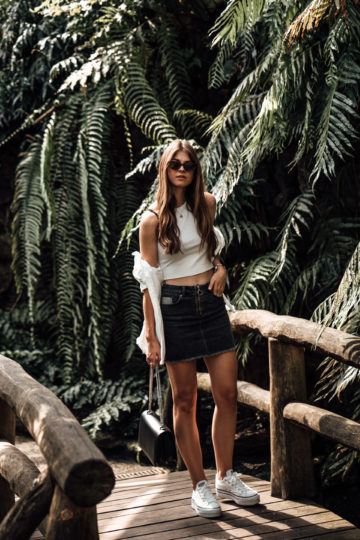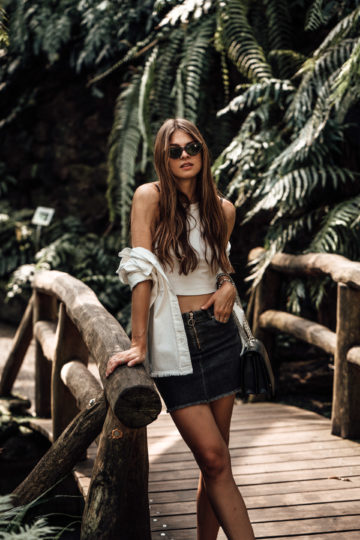 Usually, I wouldn't wear a jacket on a warm summer day in Berlin, but it actually was a little bit chilly in the morning. I also didn't mind wearing the jacket; it makes the outfit a bit more interesting plus I do like this white denim jacket a lot. I got it when I was in Oslo at the beginning of the year, wore it once and had it hanging in my wardrobe since then. Until recently. After wearing it the day we took these outfit pictures, I was wearing it a couple of times. 🙂
The crop top, as well as the sneakers, are two pieces you've seen a couple of times already and you know how much I like them. But the denim skirt is new, something I received recently. I was wearing it the first time that day, and I will definitely wear it more often during this summer. I really like the cut and fit; it's high-waisted and not too short. When you are 1,80 m tall, it can be a challenge to find a cute skirt, that isn't too short. Especially when it comes to denim skirts and high-waisted skirts. So this one seems to be a rare find, and I feel very comfortable in it. I have many more outfit ideas in mind, and I can't wait to wear and share them with you on the blog. If there is anything, you would like to see, don't hesitate to let me know in the comments. Also, I would love to hear your thoughts about this outfit in general. xx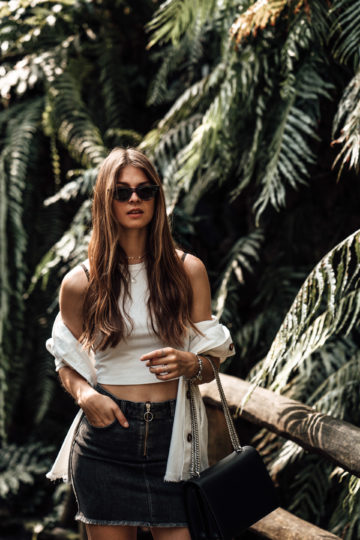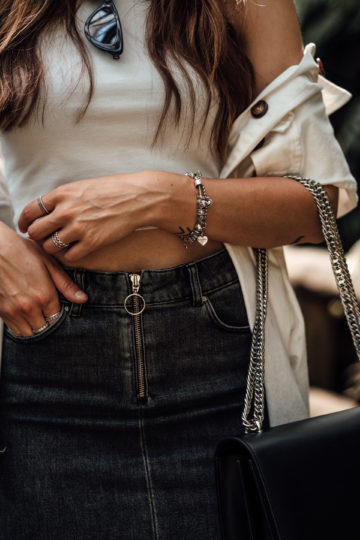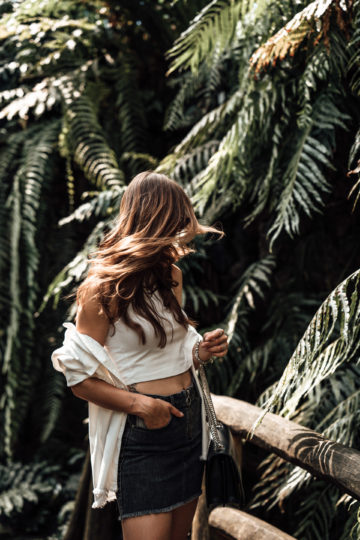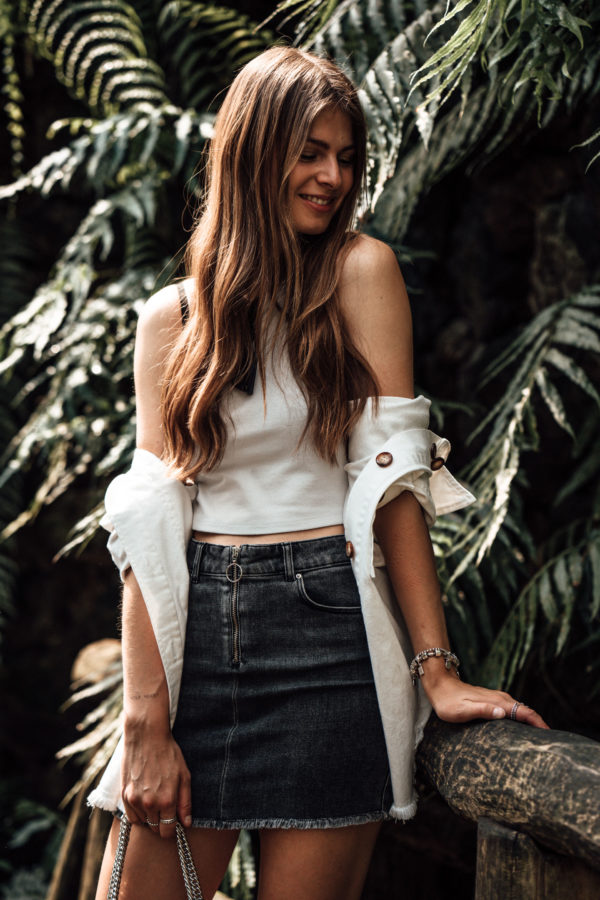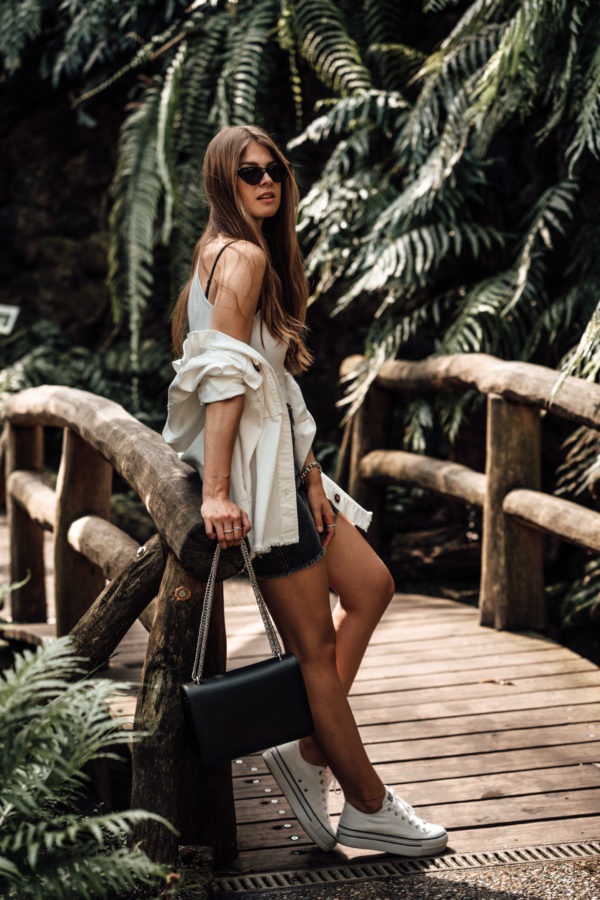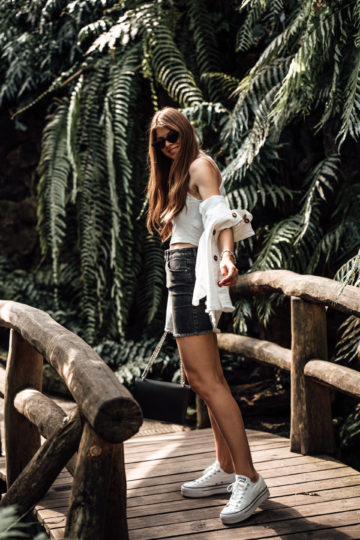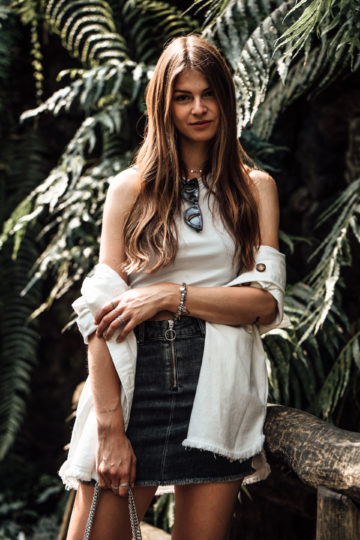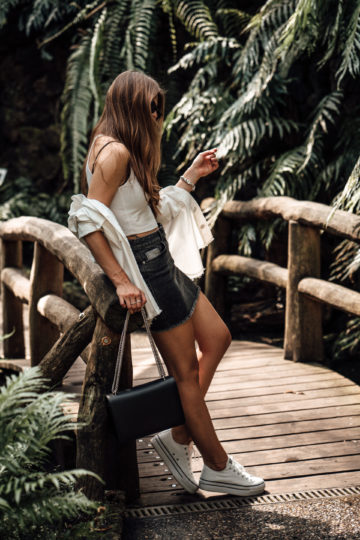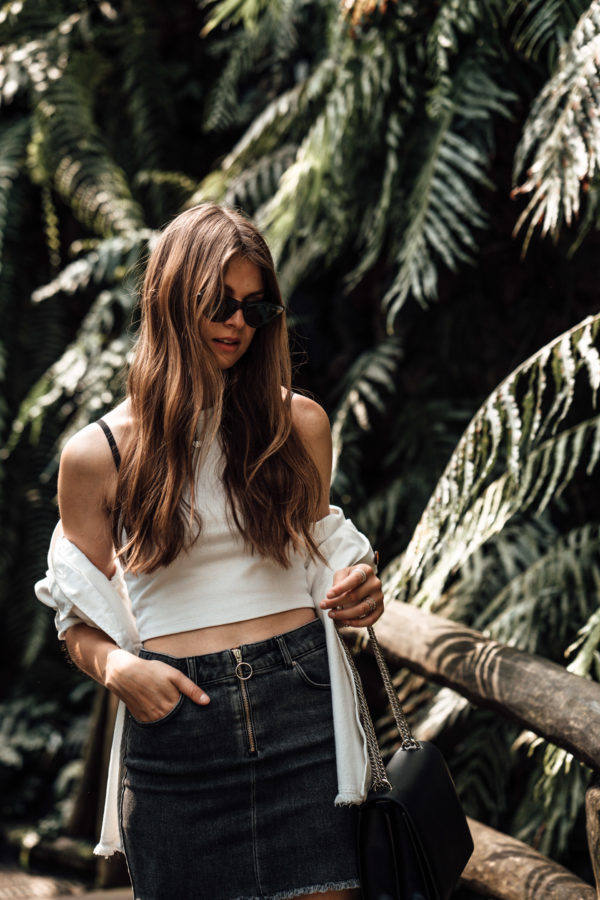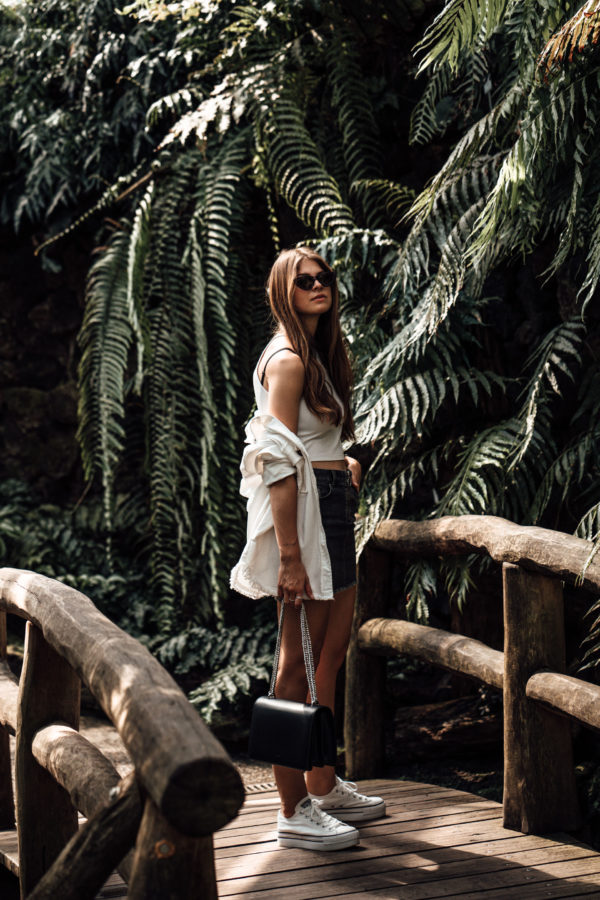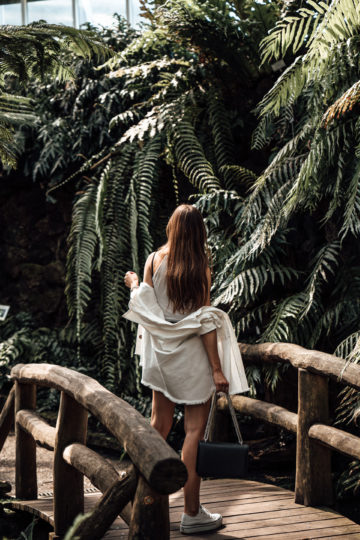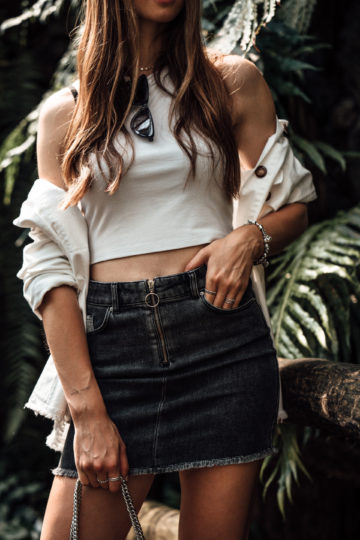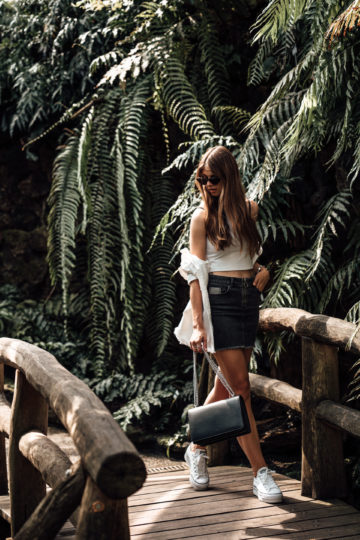 *PR Samples contained – SET Fashion skirt || Zara top || FWSS jacket || Agneel bag || Converse shoes || Chimi Eyewear sunglasses