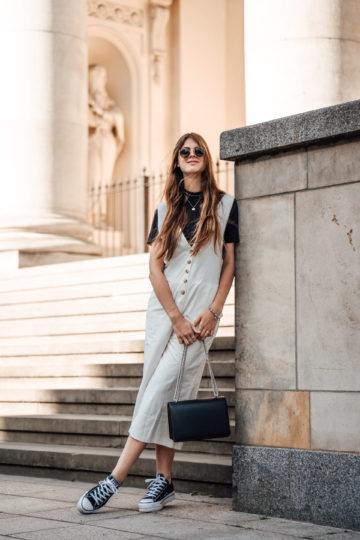 I just realised that the last three outfits I shared on the blog are all black and white outfits. And that's although I enjoy wearing colourful outfits in summer. Well, in the end, I always stick to black and white when I don't know what to wear or when I put them together at a push. I also realised, that whenever I was wearing something a bit more colourful these past weeks, we didn't take any outfit pictures for the blog. But you can have a look at my Instagram; I am sharing most of them over there. And I also want to take outfit pictures of some of your favourite looks I shared on Instagram but haven't on the blog. So hopefully it is going to be a bit more colourful starting next week. 😉
For now, I have to leave you with another black and white outfit I was wearing almost two weeks ago in Berlin. It was a lovely day in my hometown, but not warm enough to wear shorts, skirts or dresses. That's why I was wearing a linen overall instead.
How to wear an overall this summer
It's not always hot and sunny outside during summer, so sometimes we need something different than skirts, shorts or summer dresses. Sometimes we have to dress a bit more warmly. If you don't feel like squeezing yourself into a pair of skinny jeans on those days, an overall could be a good choice. At least I love wearing loose overalls on colder summer days. But not all overalls are made for summer. You have to make sure it is made of a light fabric such as linen, and the cut is loose and summery. I would always go for a sleeveless overall because when it is even colder, you can wear a shirt or sweater underneath. It is always easier to layer up than to change the fabric or cut off a piece of clothing 😉
Let's get straight to the question to wear an overall this summer once you've found the perfect one. Like every time I am talking about how to wear something, I want to give you an example. There are many ways to wear an overall, and I do have quite a few outfit ideas in mind, but let's start with a simple outfit combination. The overall you can see me wearing here has a few details that make it the perfect everyday piece. Why? Because you can combine it with basics and the outfit still wouldn't look dull.
I was wearing this outfit on a hectic day in Berlin. I had a couple of meetings and worked to get done, so I needed a comfortable outfit. Therefore I combined my white linen overall with a black t-shirt, black platform sneakers and a black bag. I was also wearing my favourite pair of round sunglasses – I know, it's been a while and you probably missed them already 😉
This outfit combinations always works: overall, t-shirt and sneakers. Of course, you can wear different colours and don't have to wear black. Try this outfit with a striped t-shirt instead of the black one or wear a red t-shirt for a pop of colour. You can also wear a pair of white sneakers or something more colourful such as blue, red or yellow. What I am trying to say is, that everything will work. Stick to these three pieces, try different colours and your outfit will always look good.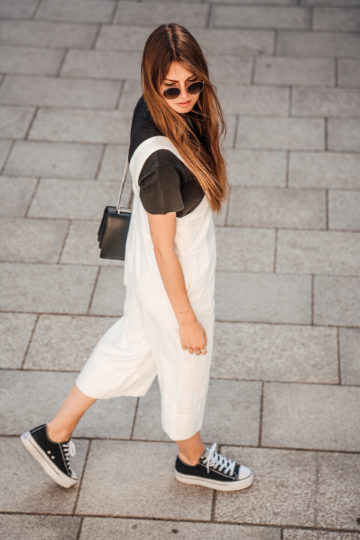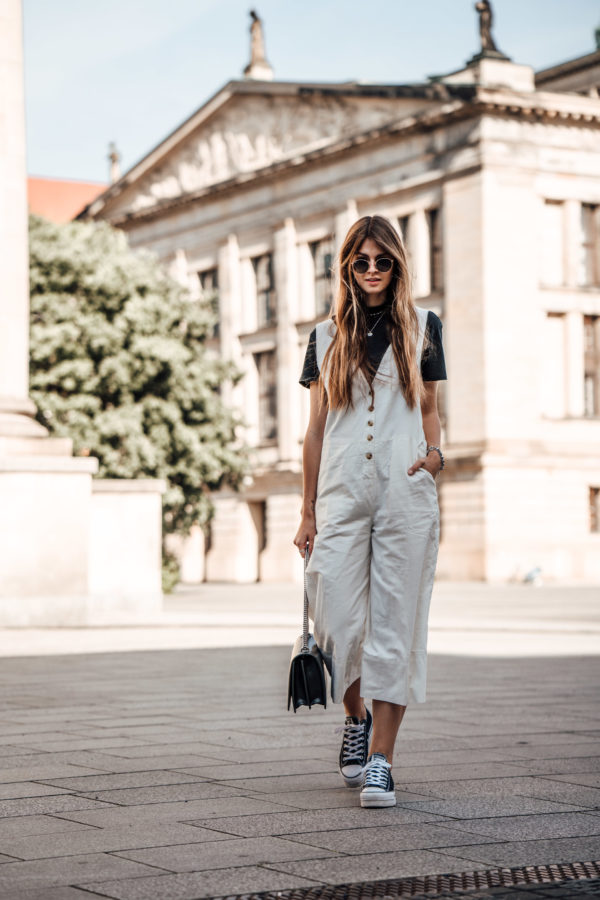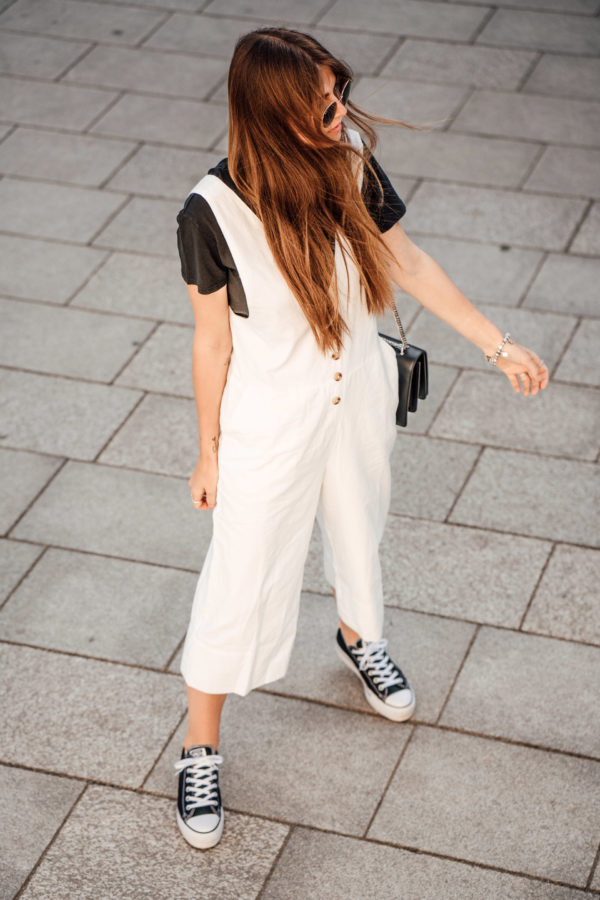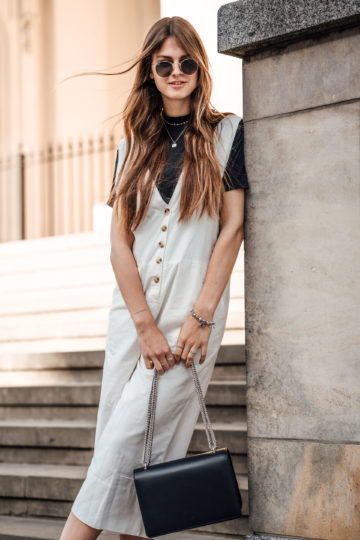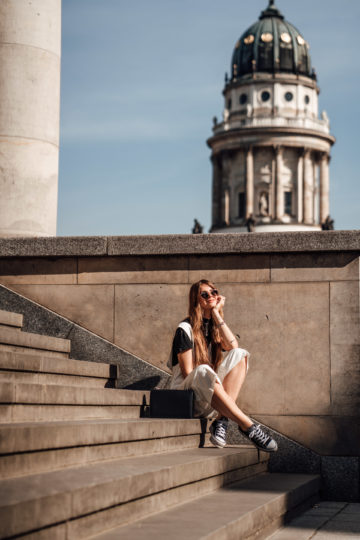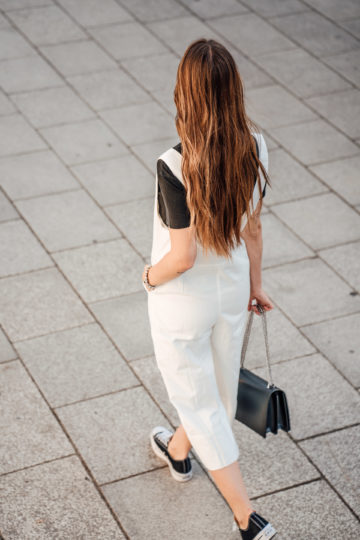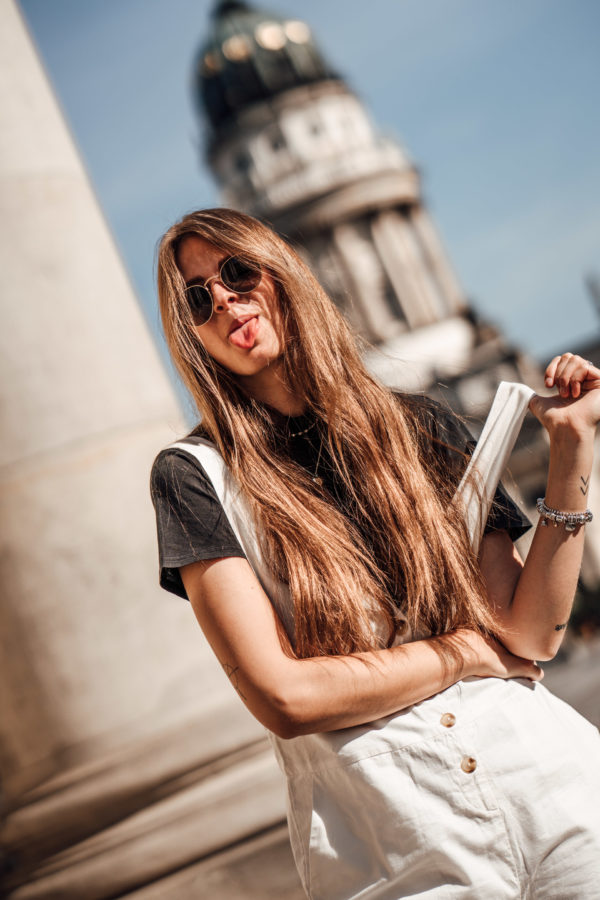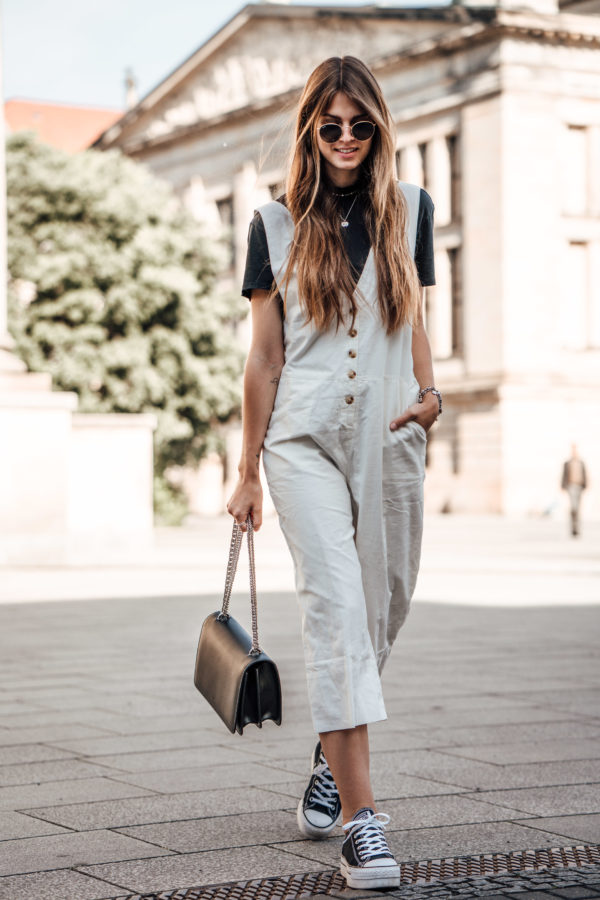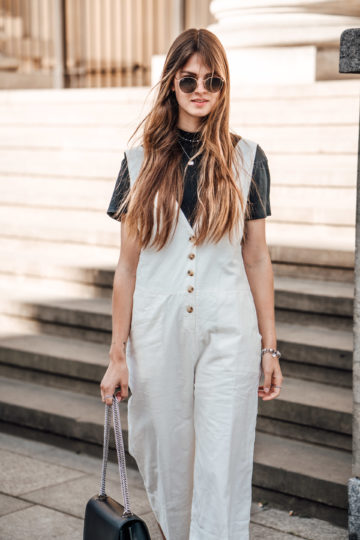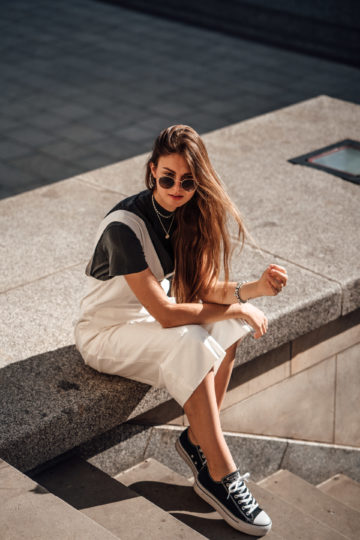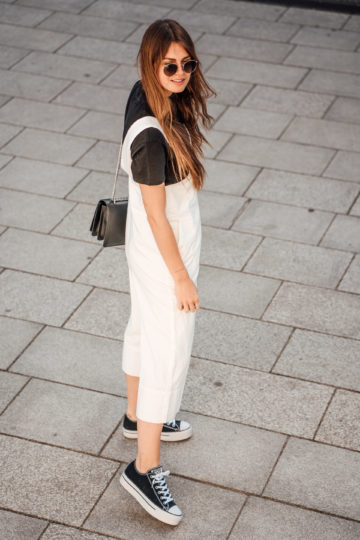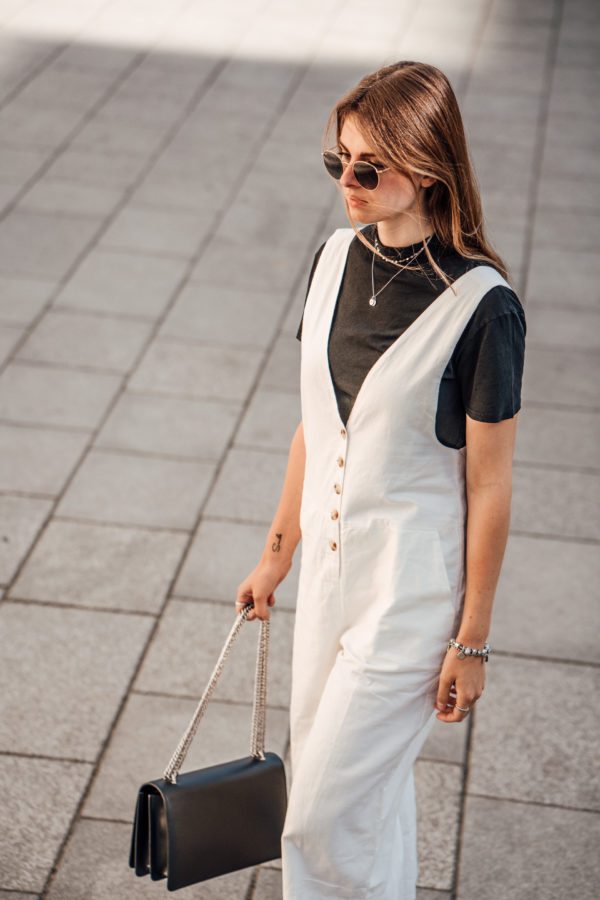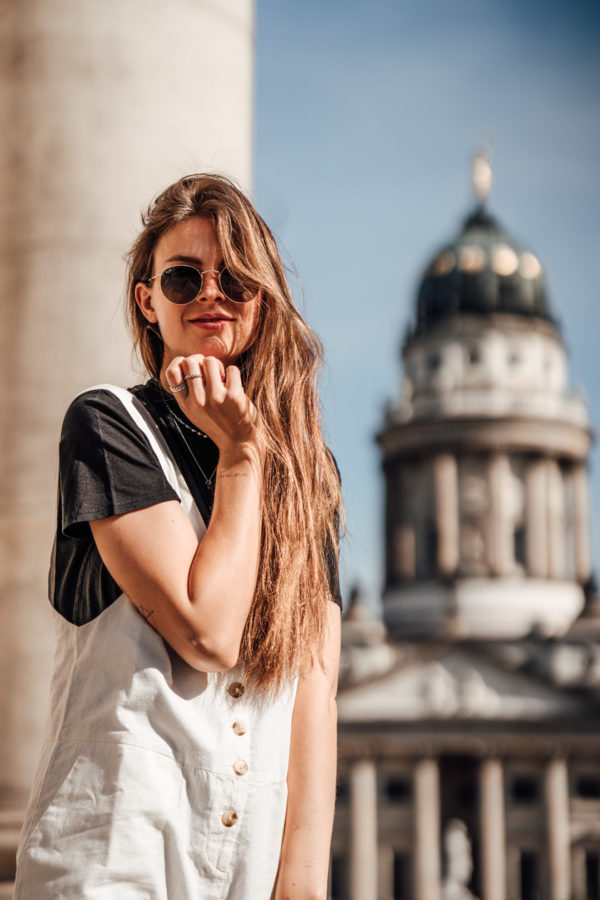 *PR Samples contained – Edited Overall || & other stories T-Shirt || Converse shoes || Agneel bag || Ray Ban sunglasses