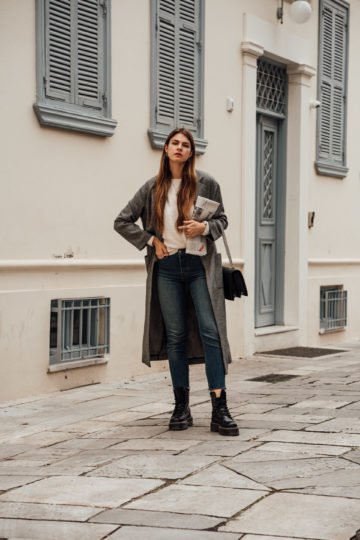 It is finally time to share the last outfit I have left from our trip to Athens end of November in 2018. I didn't expect to share the last outfit in January 2019, but often things come differently than originally planned, and I had a very busy time in December last year and not enough time to share all the outfits. Additionally, I wanted to share outfit inspirations for Christmas and New Year's Eve, so I had to postpone the other outfit posts. To cut a long story short, here is the last outfit from Athens, the one I was wearing on our last day when I didn't feel like taking any outfit pictures.
Combining a long coat with blue jeans
We travelled to Athens to create a lot of content for you guys, but on our last day, I really didn't feel like putting together a nice outfit or taking any photos. I was tired from the days before and had no creativity or inspiration left. I also had worn almost everything I had packed as well as all the outfit combinations I had planned. That's why I decided to wear one of the very casual outfits I usually wear on a long day at the office when I don't plan on taking any pictures or spending a lot of time outside.
My go-to outfit for a day at the office is a pair of jeans and a sweater. Then I either put on a pair of sneakers or boots, throw over a coat or jacket and grab a bag. In this case, it isn't important to me to wear clothes with a special detail or cut, that make the outfit look a bit more interesting. It has to be a simple look, that is comfortable and serves its purpose. So yep, there is nothing fancy or special about this outfit here. But I also added a pair of statement earrings, and I think they make at least a small difference. Also, the long coat I chose is a very chic and maybe even eye-catching piece. How do you like the outfit? Do you think it is a bit too boring or would you wear it as well?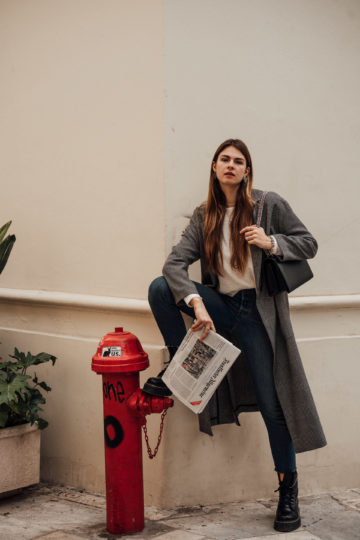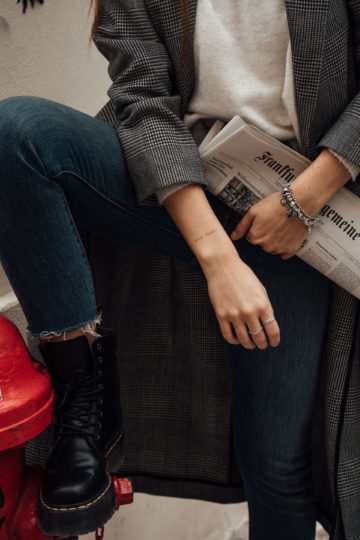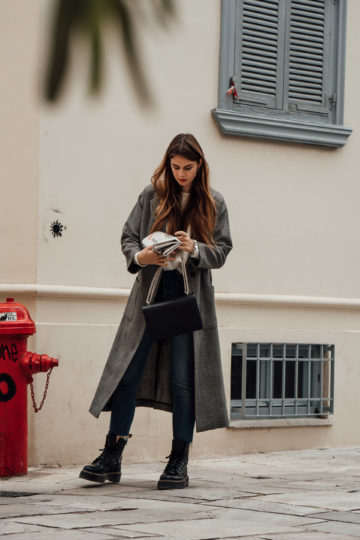 More casual outfit ideas
For a casual winter outfit, you can always start with a pair of jeans, a sweater or hoodie and a pair of boots. You can either choose the most basic options you have in your wardrobe, or you go for something more eye-catching. A pair of jeans with a fancy cut or a sweater in a bright colour for example. To finalise the outfit, you will always need a jacket or coat if you don't want to freeze in winter 😉 If the rest of the outfit is very simple, but you want to add a bit more colour or a fancy touch, go for an eye-catching piece of outerwear. Wear a coat in a bright colour, with interesting details such as ruffles or a print. The options are endless depending on what you have in your wardrobe. Just remember, that the easiest way to put together a casual winter outfit is by wearing a pair of jeans, a sweater, boots and a coat or jacket. You can either keep it simple or go all in in regards to the colours and cuts, that's up to you. If you don't want to create a boring outfit, make sure to add a few details such as some nice pieces of jewellery or a fancy bag.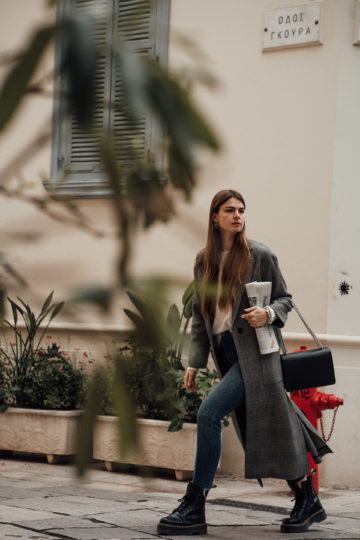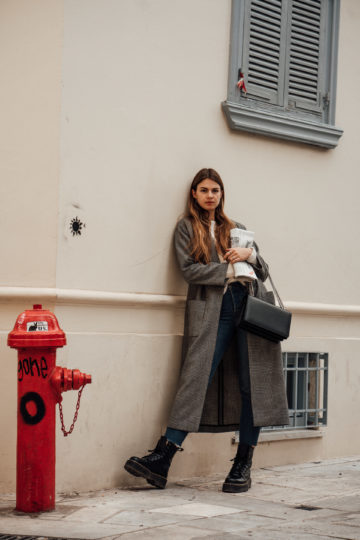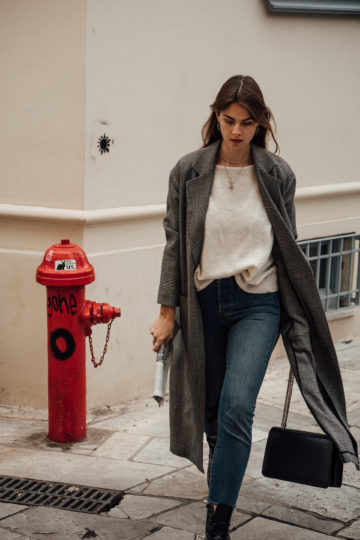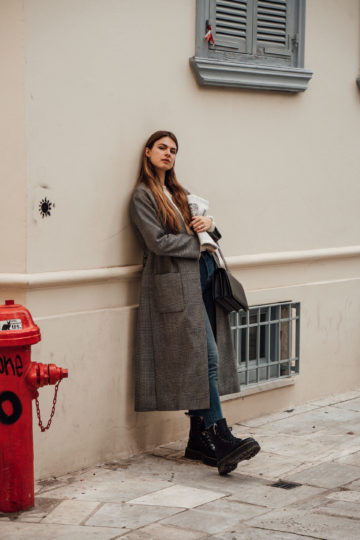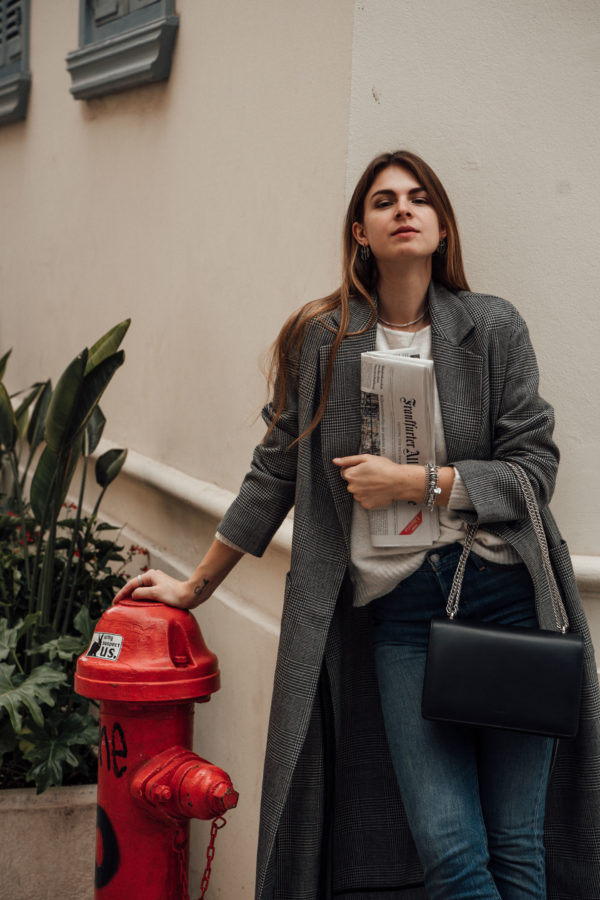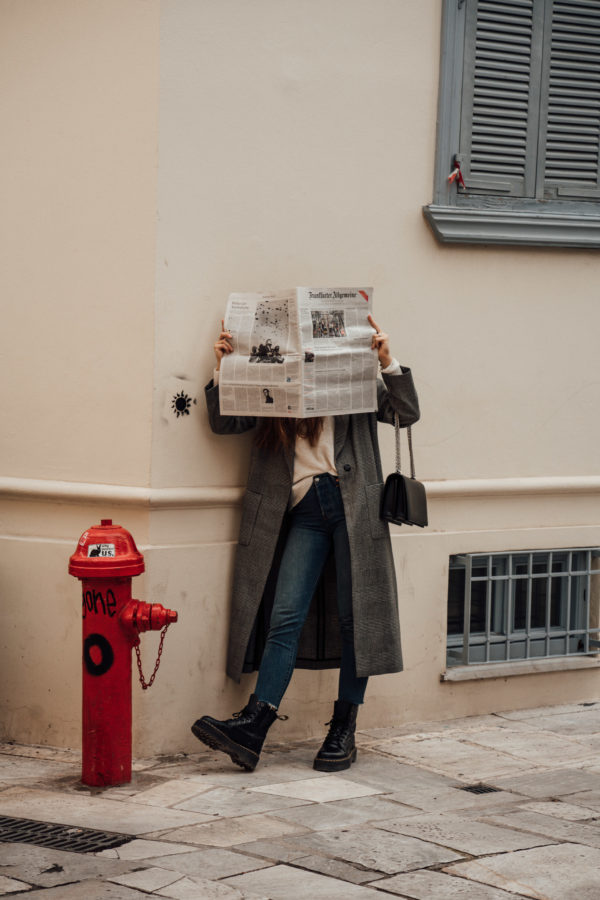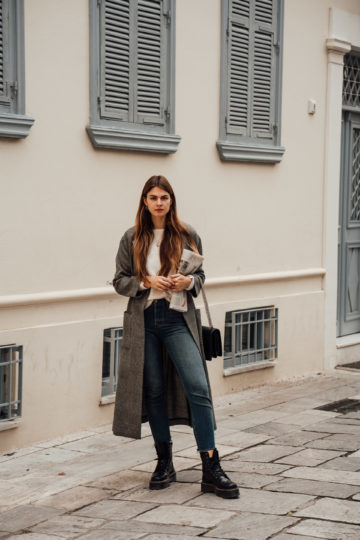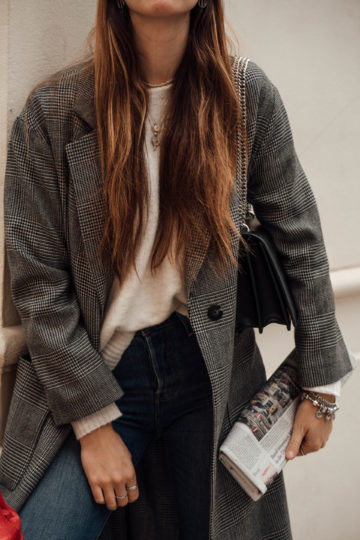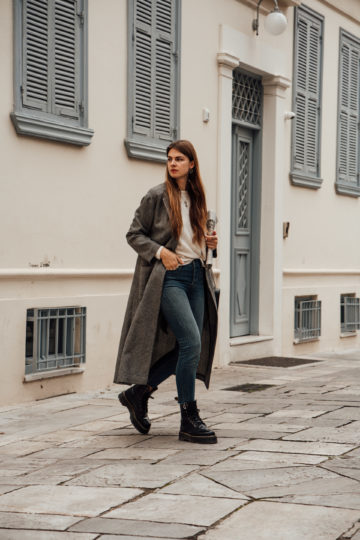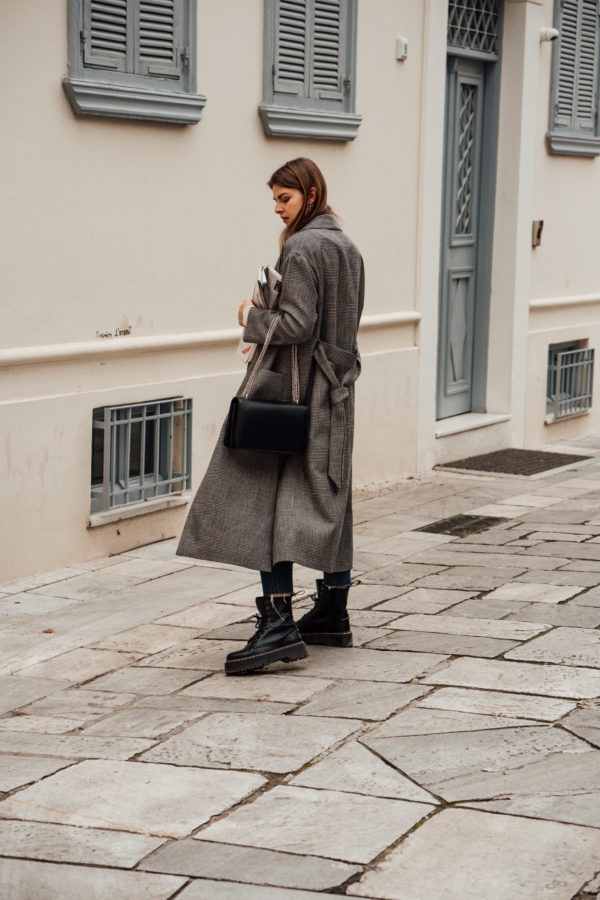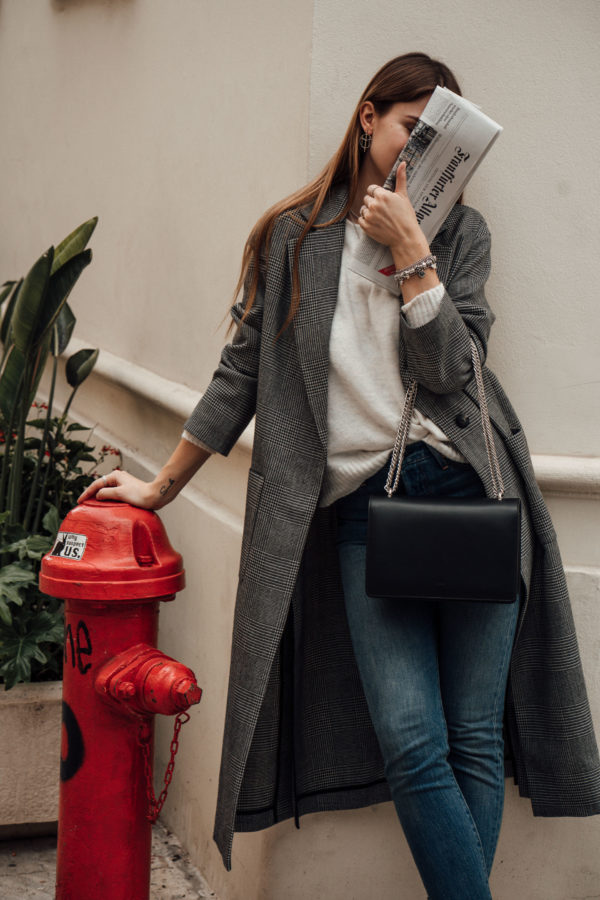 *Ad, brands named – Weill Paris Coat || Comma Sweater || Levi's Jeans || Dr. Martens Boots || Agneel Bag