Blog Posts and Youtube Videos of the Week
In 2019 I will continue sharing my weekly recaps here on the blog. I think it's a nice way to keep you posted and sometimes I can also share things I wouldn't share otherwise because they are not worth writing a whole blog post.
The first half of the week was pretty calm due to NYE and a lazy me on Tuesday. I thought you guys would have other things to do than checking my blog and that's why I didn't publish something new. But back at the office (on Wednesday), I was so motivated to get things done; I wrote two new outfit posts I then shared on Thursday and Friday. The first outfit post I shared this past week was all about my favourite leopard print skirt and how I was wearing it when we were in Athens. I created an outfit you could also wear in winter, and I am telling you how, so make sure to read it, if you like the look. In the second outfit post of the past week, I talked about my latest vintage designer finds and a Burberry shirt is one of them. I wrote down a few tips for vintage shopping and shared more information about how I styled my new Burberry Button-Down Shirt.
On YouTube, I shared two new videos with you, but unfortunately, both of them are only available in German. I will soon share videos with English subtitles and will also add some to the most current travel vlogs, so stay tuned for more.
Looks of the Week
The first half of the past week we took a couple of outfit pictures, but then it got so cold, I neither wanted to go outside nor wear anything else than boots, jeans and cosy sweaters. So the outfits I could have taken pictures of are actually way too boring to share them with you. But have a look at the ones we took pictures of: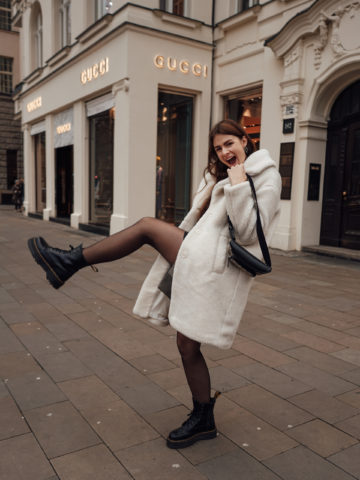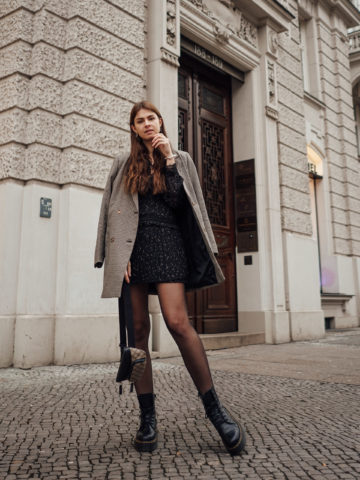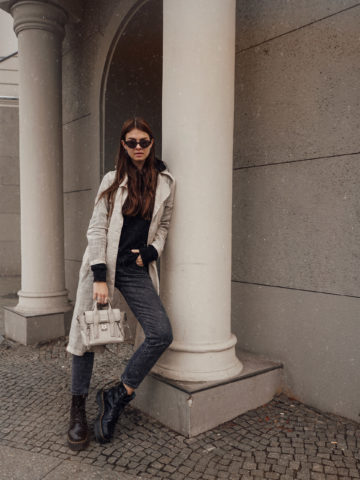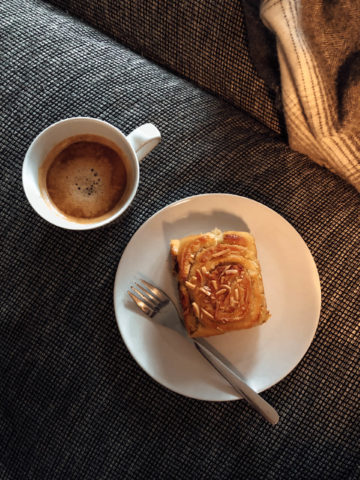 What happened the past week
The past weekend was the last weekend of the year, but like the week before we took it very easy and stayed most of the time home. It was amazing to take some time off and just do nothing but relax at home, eat a lot of great food and watch Netflix. I finally finished PLL (it took me years!!) and also had some time to watch new movies and read. Other than that we worked a little bit, but only did the necessary things. On Sunday I started the day with a boxing class as I do almost every Sunday. I do like the workout a lot, and there isn't anything better than starting the day being active, is there? Afterwards, we took some outfit pictures and got ourselves some cinnamons (another thing we do every Sunday haha) and spent the rest of the day on the sofa.
Monday was the last day of the week, and we had to get some last minute things done at the office. Afterwards, I met up with Luisa for a long walk in the woods. Once I was back home, I ordered a quick lunch before getting ready for NYE. But our NYE wasn't anything special. I mentioned it before that it isn't an important evening and night for me.
I actually think it is overrated. That's why we stayed home, watched movies, made pizza and played a couple of board games, which actually was a lot of fun! I could not have asked for a better way to end the year 🙂 Even better was, that I wasn't hungover at all the next day, just a little bit tired. Our neighbours really like to party at home at NYE, and that's why we couldn't fall asleep before 6 am. We slept till midday. And yes, we stayed at home the whole day and did nothing but eating and watching series. It was the last day before going back to reality aka the office, and I just wanted to enjoy it even though I was already looking forward to getting back into a work routine at the office.
So from Wednesday to Friday, we spent most of the time at the office. One of the highlights was that we started our Wednesday with a quick 3K run. We want to do this once a week from now on as we really enjoyed our active month December and want to be more active in general! Other than that it didn't really happen anything interesting I could share with you guys. I worked and worked and worked. Fashion Week is in about a week, and I had to schedule and prepare everything. I am also flying to Amsterdam next week, so I have even a little bit less time to get everything done in time. But I am looking forward to both, the Amsterdam trip as well as Fashion Week. 🙂