At the end of the past year, I started sorting out my wardrobe a little bit. I decided to buy less but better clothes. I also started browsing through a couple of online shops that sell vintage clothes and found a Burberry Trench Coat I shared with you a couple of weeks ago as well as a Burberry button-down shirt I want to share with you today. I also found a black Burberry coat, but that hasn't arrived yet. You see, I do have a thing for Burberry at the moment haha. I just think it's one of those classy brands you can never go wrong with and I found some very nice pieces online (and the prices were too good not to buy them).
I think I will continue shopping like this in the future. But, of course, I won't buy everything vintage. I will also check out the sales and invest in some designer pieces when it comes to bags and shoes and maybe even coats and jackets. I am still not sure whether it's worth it to buy other kinds of clothes from designers, because I would always be afraid to wash them the wrong way and I am also too lazy to bring them to a dry cleaner every time. For now, I think it is a good idea to invest in designer bags, shoes and outerwear.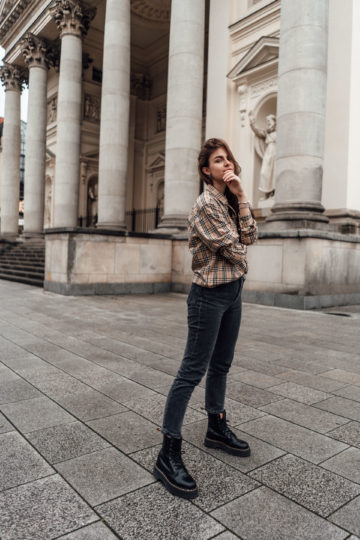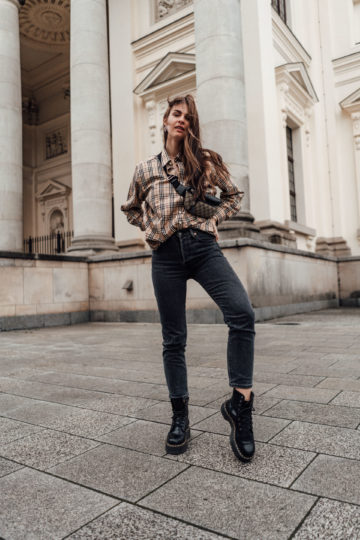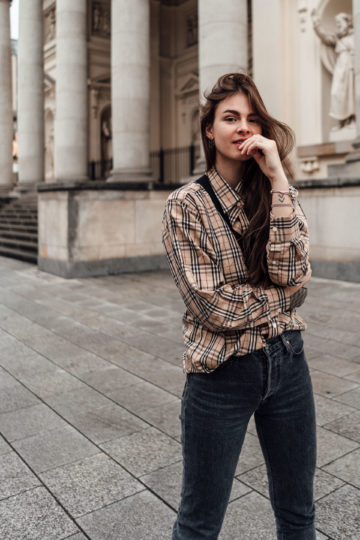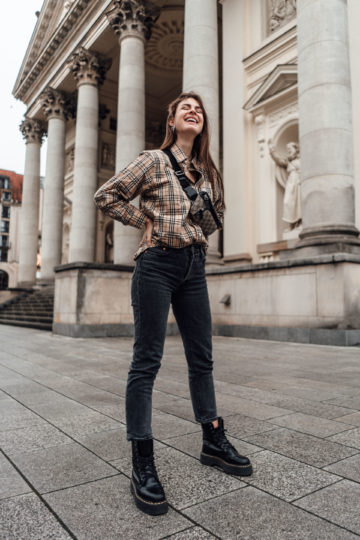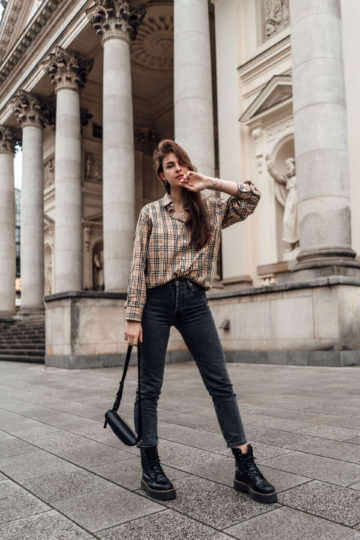 How to style a Burberry Button-Down Shirt
The Burberry shirt is not only one of my latest vintage finds, but also a designer piece I invested in. I got it for only 70 Euro, and that's such a good price considering that you sometimes also have to pay this price for a Zara or H&M shirt. But not only the price was a reason why I bought it, but I also like the classy check pattern and the colour. I got it oversized so that I could wear it in as many different ways as possible.
There are a few options when it comes to styling a Burberry Button-Down Shirt. For the first time I was wearing my new shirt, I opted for the most casual one: I tucked it into my jeans. I decided to wear a casual outfit for the last workday at the office in 2018, so I combined the Burberry shirt with a pair of mom jeans, my platform Dr Martens in black as well as a belt bag from Gucci. It's a very simple look, but the shirt with the check pattern makes it look quite interesting and eye-catching.
Another way to style the Burberry button-down shirt would be to knot it in the front, wear it as a dress or underneath a camisole or dress. And these are only a few options. I have so many more outfits in mind, and I can't wait to share all of them with you. It definitely is a shirt I will be wearing all year round.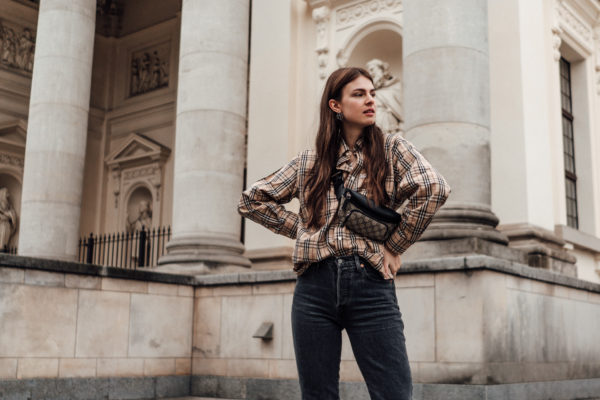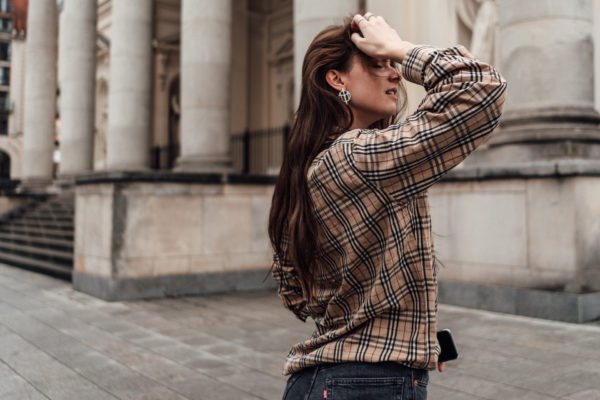 Vintage Shopping Tips
The kind of clothes I usually buy vintage are denim shorts (Levi's), bags, jewellery, accessories and jackets as well as coats. The Burberry shirt is also a "vintage" find, but it was from 2015 and was new with the tag on. So I don't know if you can really call it vintage haha. I actually would always feel a little bit weird when wearing worn clothes or shoes. The Levi's denim shorts are the only exception because the vintage ones fit best!
Also, when you want to buy something vintage, it's always best to have a look first. Vintage clothes may have seen their best days, have marks, dirty spots or even missing pieces or a smell. That's why should either go vintage shopping offline or online when they accept returns. My favourite online shops for vintage shopping are VestiaireCollective and Rebelle as well as Maedchenflohmarkt. If vintage shopping is something you are very interested in, let me know, I could write a whole blog post about it 🙂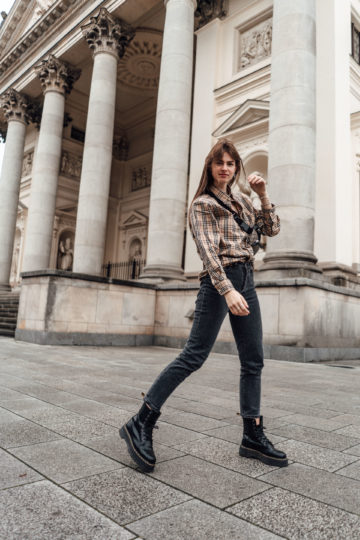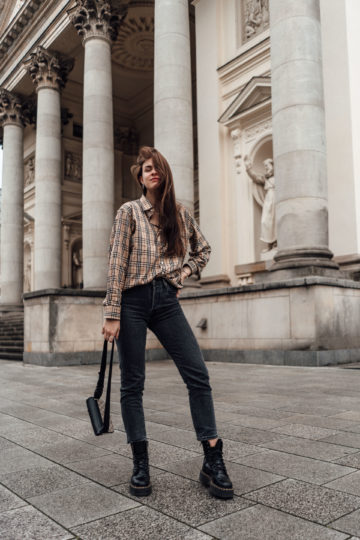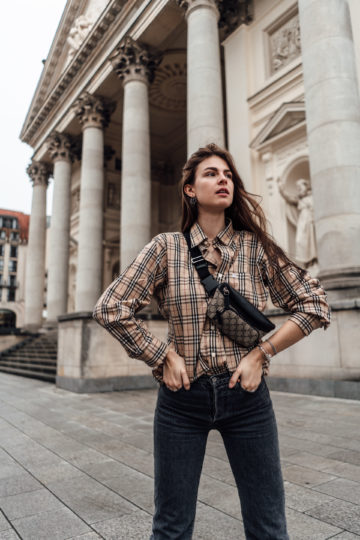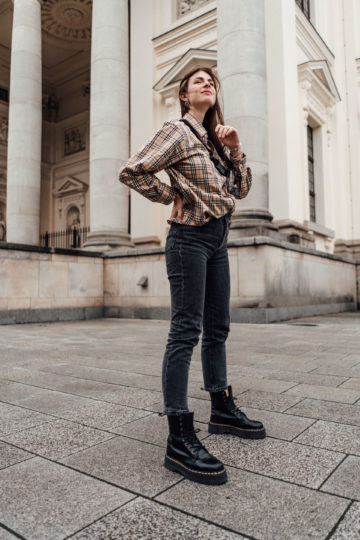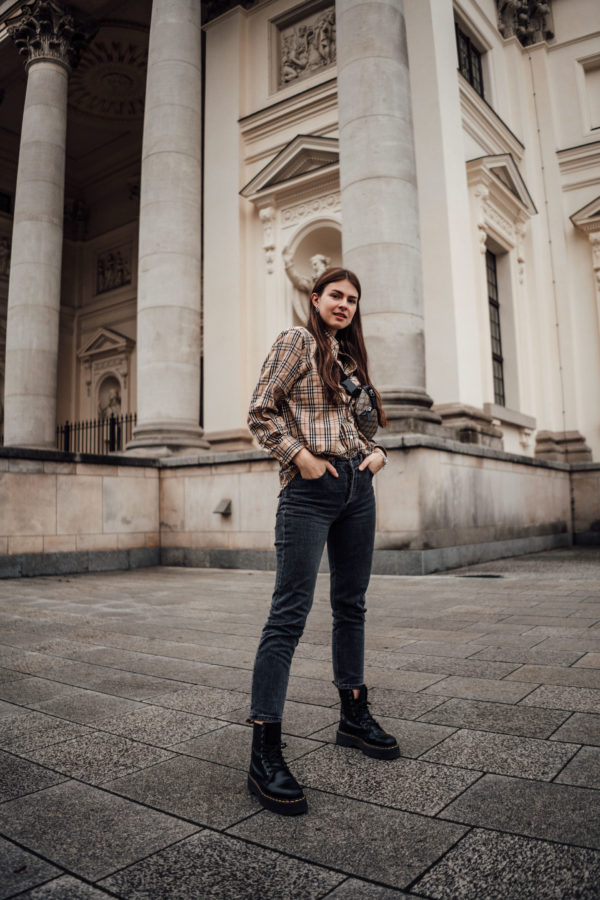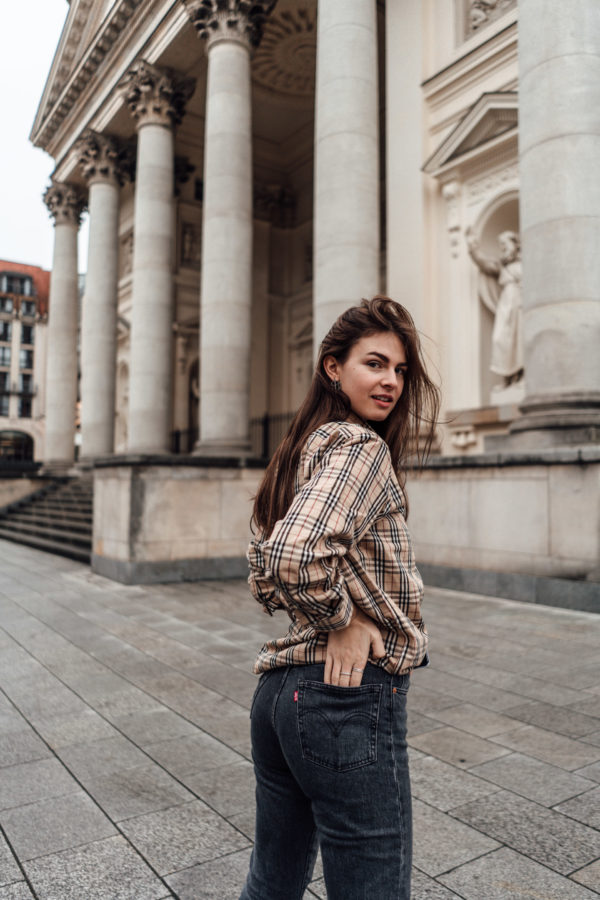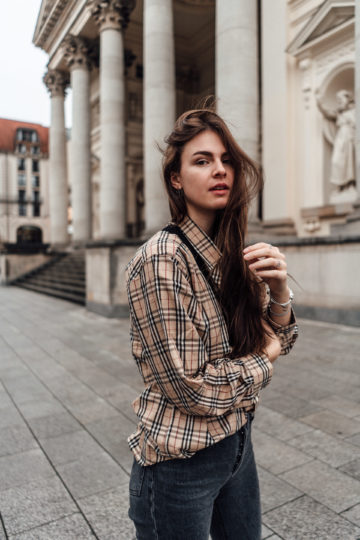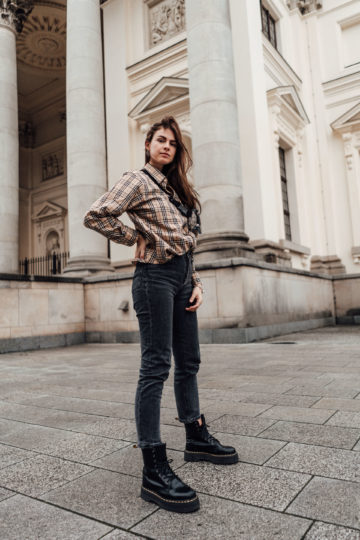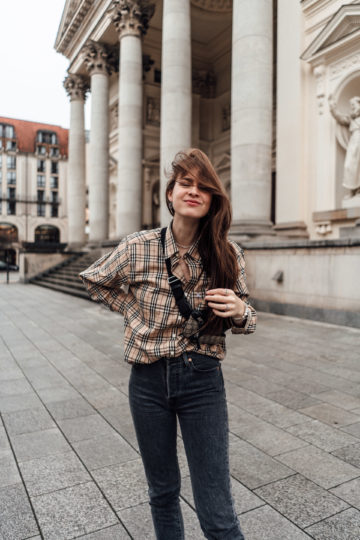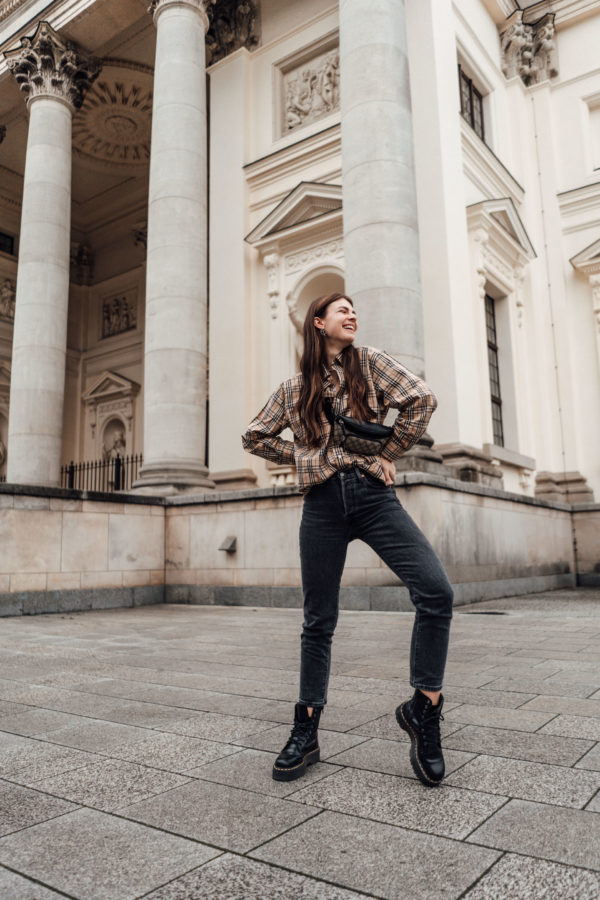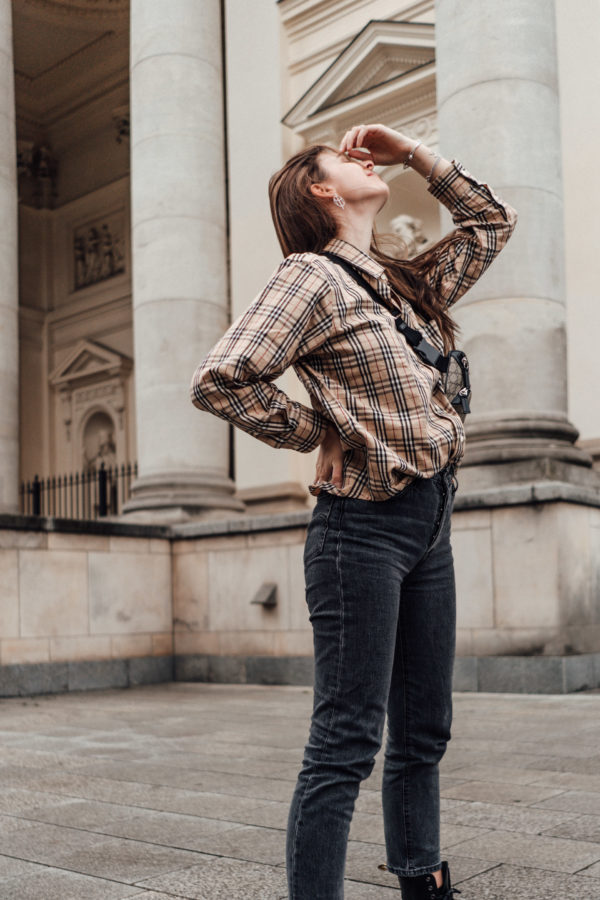 *Ad, brands named – Burberry Shirt || Levi's Jeans || Dr. Martens Boots || Gucci Belt Bag