It's a new year, but neither did I share a recap nor a forecast or resolution post. You might wonder why I didn't share any of these, so let me share a few thoughts about it. The past year I realised, that things always happen the way they are supposed to be. I don't like making New Year's resolutions anymore. Instead, I like having goals and writing them down. I also don't want to wait for a new year to start working on new goals or resolutions. To me, it is important to start the day you think about it and not wait! And it is ok to change the goal during the process of reaching it. It is okay to change directions now and then.
With that said, it is time for the first post of the year, and it will be an outfit post. It's the thing I share most on the blog, and that's why I will start the blog year with it. 🙂 Also, I do not only have a few outfits from Athens left, but we also were a bit productive during the holidays and took new outfit pictures I can share with you here on the blog. So get ready for another year with lots of new outfit inspirations.
Leopard Skirt combined with platform Boots
The outfit I am sharing with you today is my favourite from the ones I was wearing in Athens. I might have said that about another Athens outfit as well, but this time I mean it. I probably had forgotten about this one when I said the other one was my favourite. I do like it that much because it is comfortable and casual yet chic and I could wear it during a work day but also in my free time. It also isn't a secret, that I am kind of obsessed with leopard print and this leopard print skirt is definitely my favourite! I have been wearing it a lot lately, and I can already share, that I will soon share another outfit with this skirt on the blog. But first, let's talk about this outfit and how I combined the leo print when we were in Athens.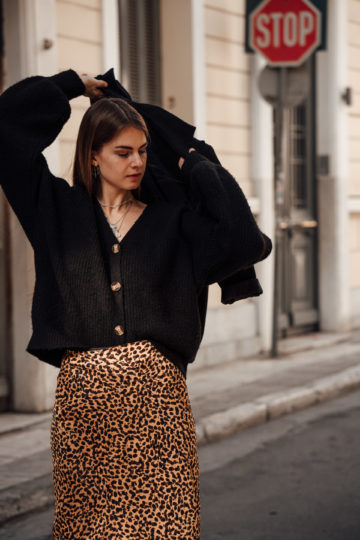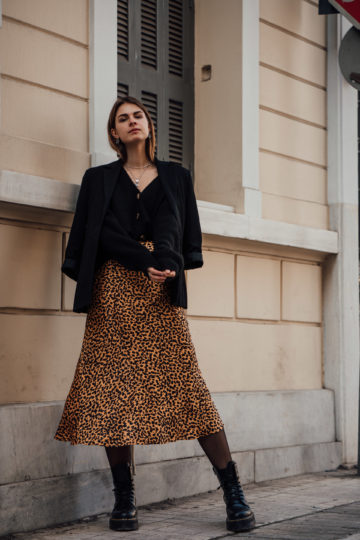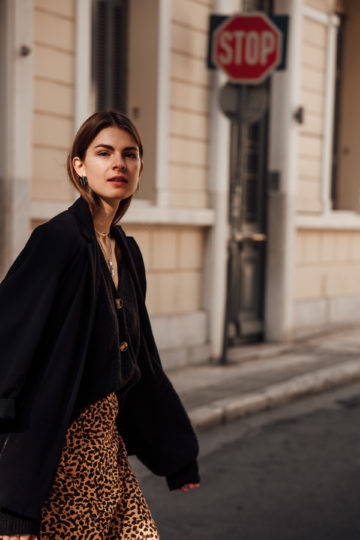 As you might already know, I tried to put together outfits you could easily wear in winter as well and not only in autumn. So in this case, I combined the leopard print skirt of midi length with a black cardigan, a black blazer and black platform boots. I was also wearing a pair of tights and biker shorts underneath to stay warm. If you need an even warmer outfit, you could also put on a turtleneck underneath the cardigan and throw over a black coat. A coat with the same colour as the skirt would also work as well as probably any other shade of brown.
Cardigans are back in Fashion
I don't know if I mentioned it before, but cardigans are back in fashion, and it's one of the trends I won't deny. When I was younger, I had a lot of cardigans in my wardrobe (not the fashionable ones, but the very basic and boring ones). I decided to give them away a while ago and didn't get a single new one until recently. Now that they are back in fashion, you can not only find much more fashionable cardigans in stores and online, you can also find plenty of stylish cardigan outfit ideas all over the internet. I do like this trend a lot because cardigans are very comfortable, you can get them oversized and still create fashionable outfits. Something I would have never thought when I was younger. I just had them, because I thought they are handy and I could easily throw them over. What do you think about this cardigan trend? And do you like wearing cardigans?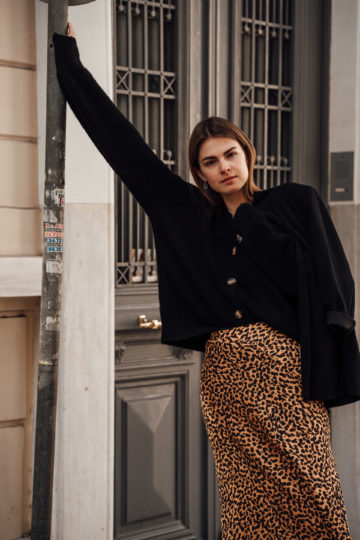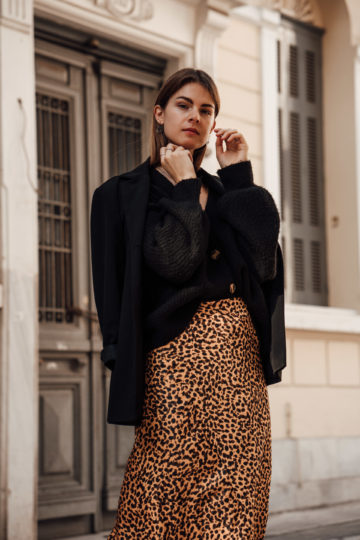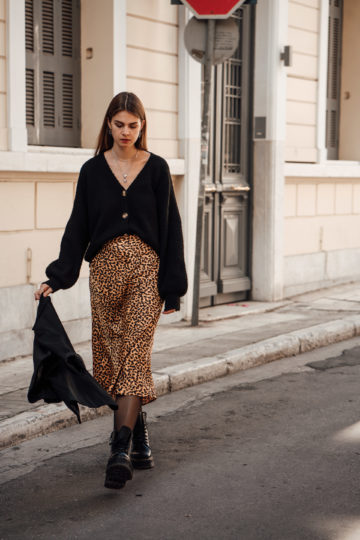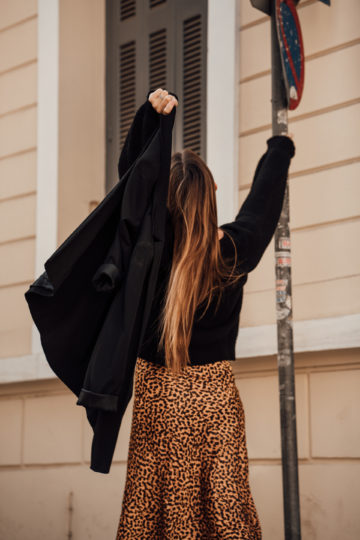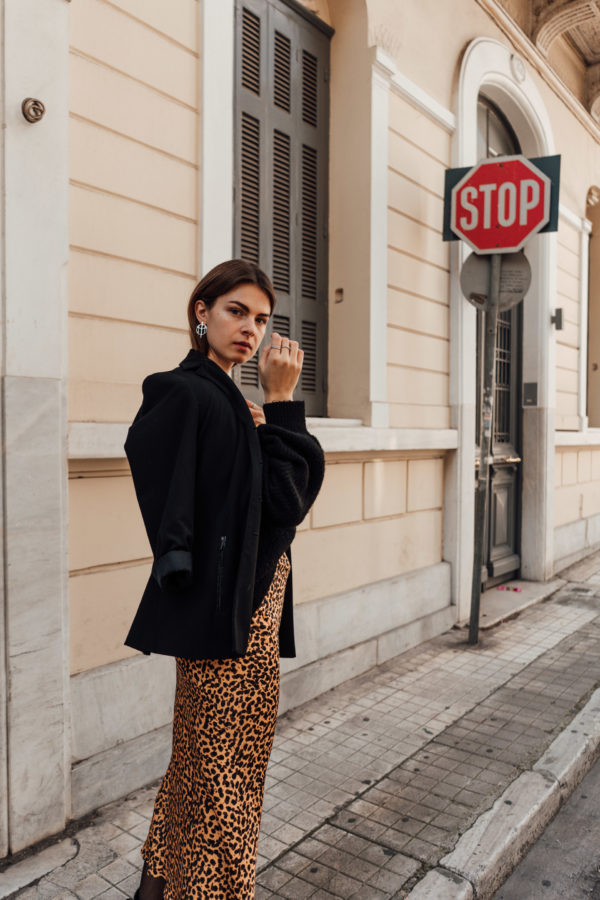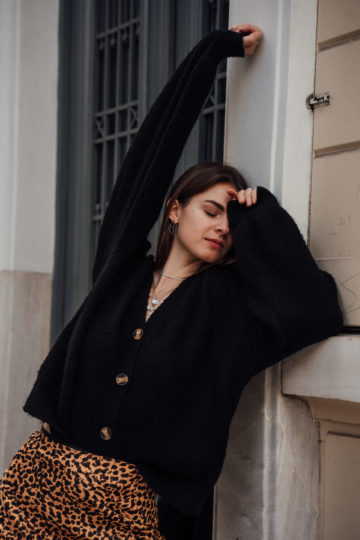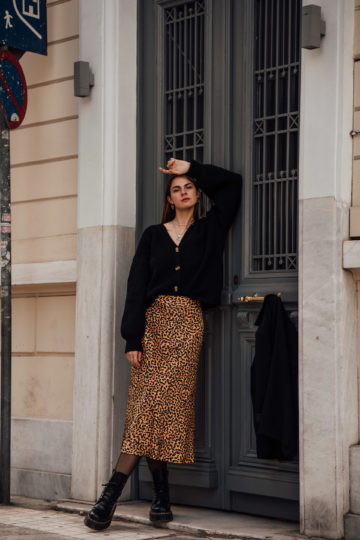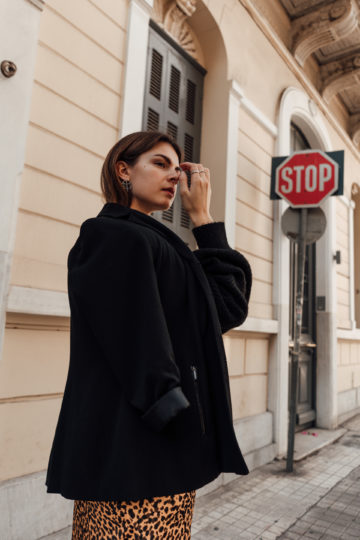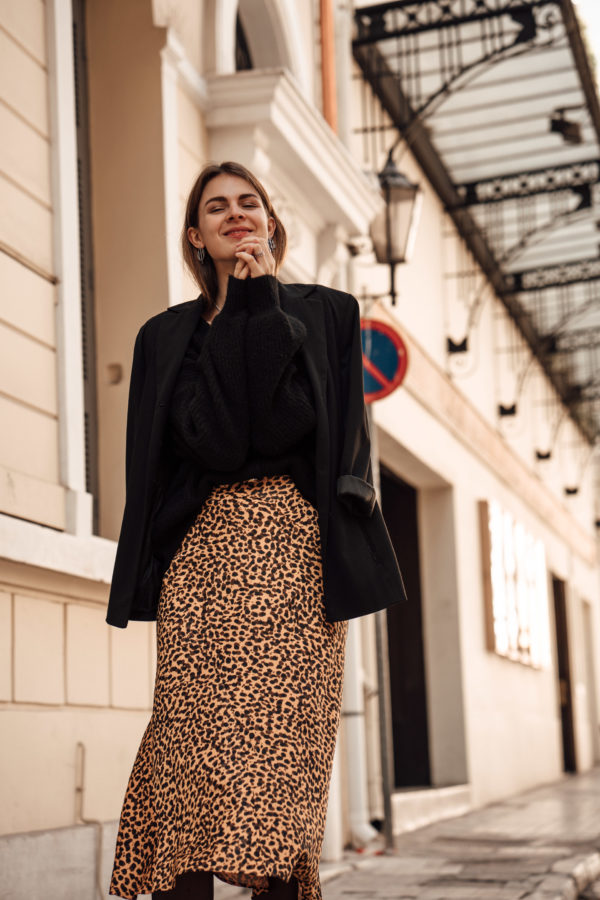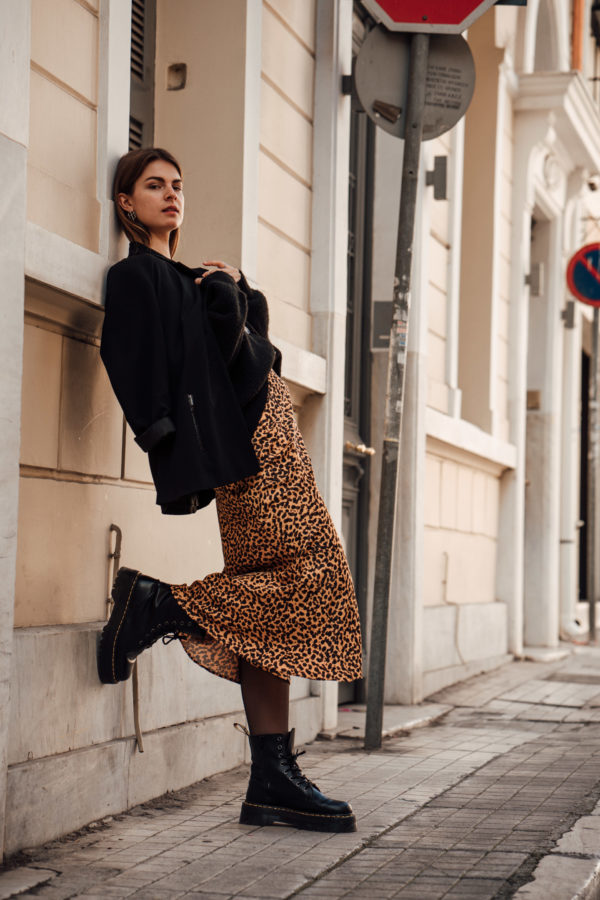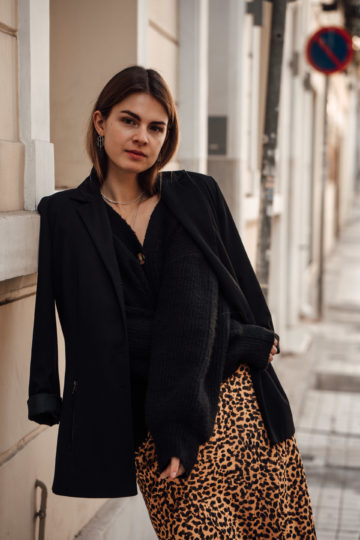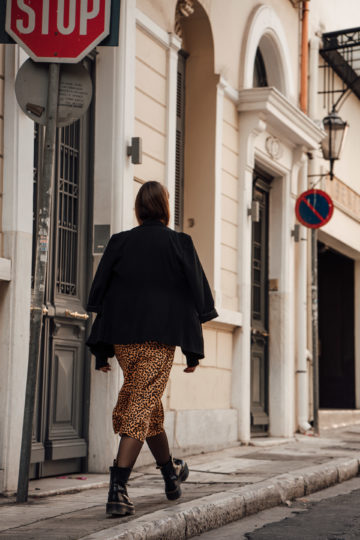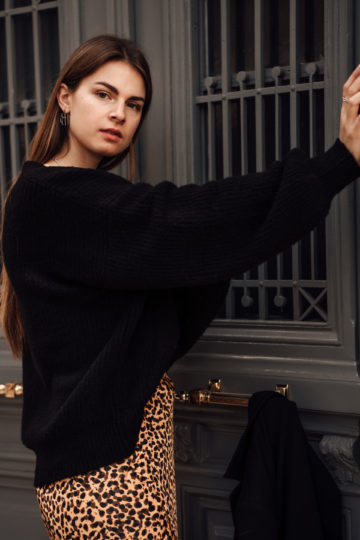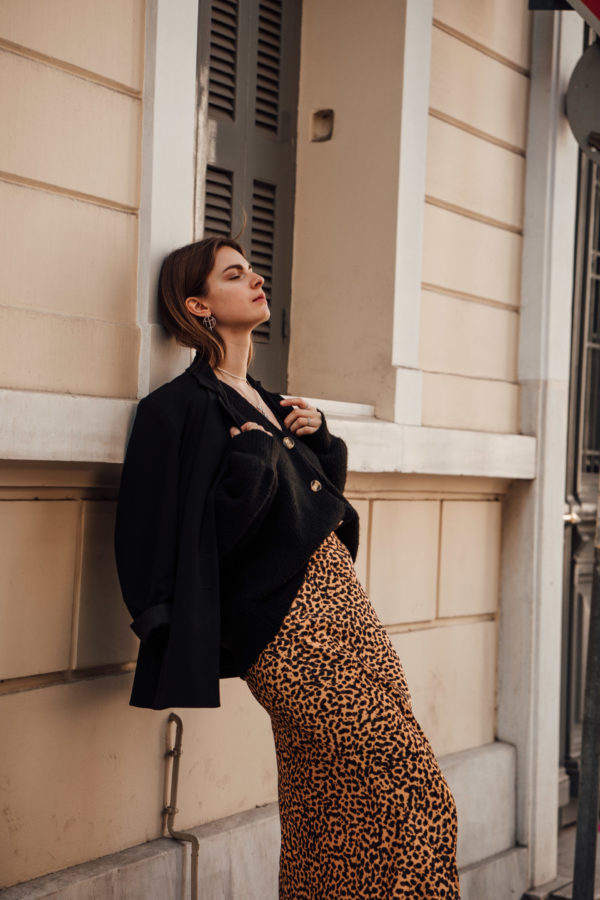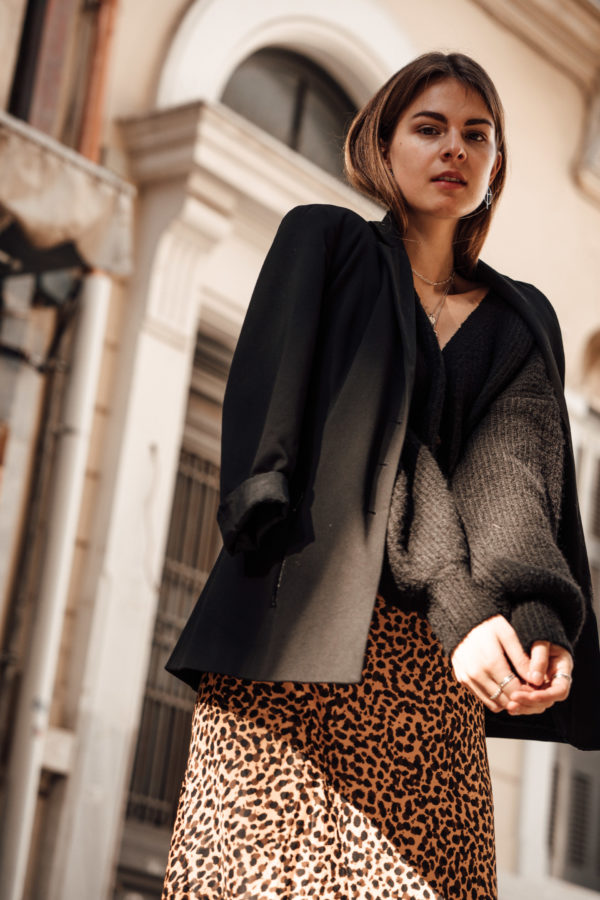 *Ad, brands named – Loavies Cardigan || & other stories Skirt || Dr. Martens Boots || Vintage Blazer