Blog Posts and Youtube Videos of the Week
Believe it or not, but I published three new outfit posts the past week. I did very well preparing everything and getting things done, so I had enough time to write the text and do the layout for three new posts. That's pretty good considering that I definitely have to post more. I do have a lot of pictures left from our travel to Athens, and I also need to share them before it gets too cold in Europe, so you wouldn't be able to wear these kinds of outfits anymore.
Two of three outfits I shared were outfits I was wearing in Berlin. In the first post, I talked about white boots and how to style them. The second outfit post was the first one from Athens, which was all about my new vintage Burberry trench and the third and last outfit post of the past week was all about one of the trend pieces of the season: the teddy coat.
On YouTube, it was a little bit calmer because a few things with my videos went wrong. Luisa and I filmed a few new episodes for our business series, but everything we filmed was out of focus, and the sound really sucked. I think something with my microphone is wrong, and I might have to get a new one. But other than that I shared the last two videos from Athens. So, if you want to know more about this travel, make sure to watch the videos. Next week I am sharing a few lookbooks, so if you are in need of some outfit inspirations, stay tuned and subscribe, if you don't want to miss a thing.
Looks of the Week
Outfit-wise we weren't very productive this last week. We took a few pictures for Instagram, but they were no real outfit pictures. So there's not a lot I could share with you today. Let's hope the weather gets a little bit better, so I will be able to share a little bit more next week.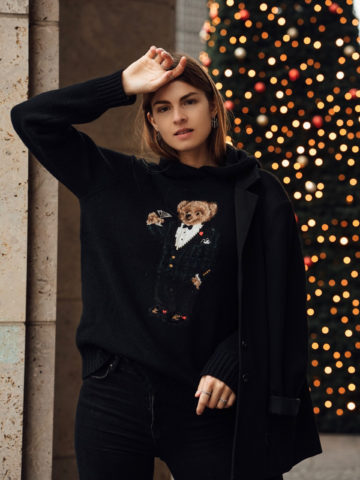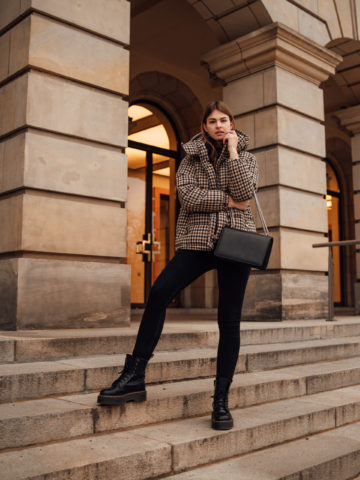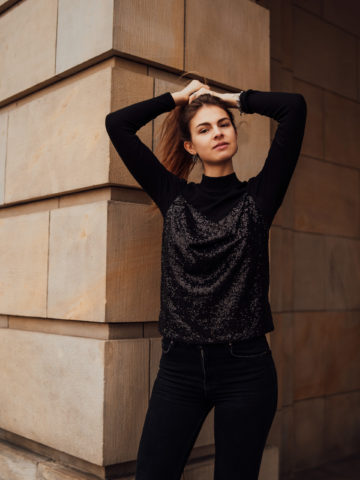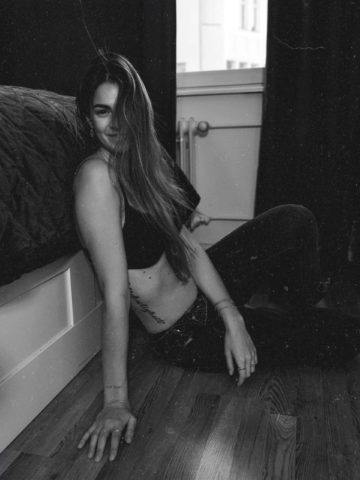 What happened the past week
We did not only take no real outfit pictures last week, but it also wasn't very eventful. I spent a lot of time at the office or at home, worked and planned a couple of things. I also started my active month on December 1st, which means that I am doing something for myself every day. This can be a workout, a long walk or something fun such as ice skating. On Saturday we went for a long walk with Jimmy, and on Sunday I joined a boxing class. Other than that we didn't do much on the weekend.
The days from Monday to Friday I spent a lot of time at the office, and the only event I had was a vernissage on Tuesday I visited together with Luisa. And since there is not much I could tell you about my past week, I will just tell you what I did with regards to my #activemonthdecember. On Monday we went ice skating, and it's been the first time after a year. It's always a lot of fun, but exhausting at the same time. Tuesday morning I joined a cycling class, and on Wednesday I had a PT at Aspria. I had to admit, I did a bit too many workouts this past week, and I was quite exhausted on Wednesday. Thursday I took it easier, and we just went for a walk in the evening. And since it was so much fun to go ice skating on Monday, we did it on Friday again. And that's pretty it. That's what my past week was all about.