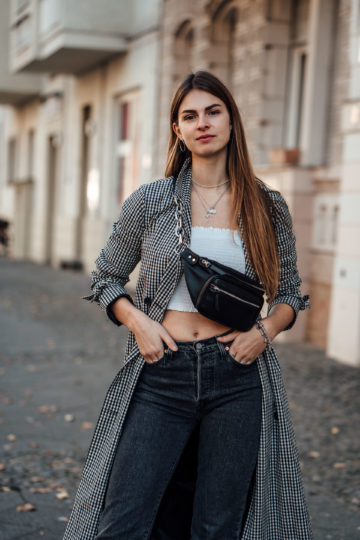 In most parts of Europe, it got quite cold during the past weeks. I was freezing my ass off a couple of days ago, but it got warmer a few days ago, so at the moment I could actually wear an outfit like the one I am sharing with you today. Well, I might change a few things to make it a bit more suitable for the current weather situation. I would say, that this outfit works pretty well on a day with temperatures around 15°C. Some places in Europe actually have these temperatures at the moment, so if you are lucky enough to live there, you might also be able to wear an outfit like this.
Enough about that, because even though it might be a bit cold for this outfit in some places, you can still take it as an inspiration for one of your next outfits. And always remember, that you can change a few little things to make an outfit more suitable for the current weather conditions, no matter if it's for colder or warmer weather. But now let's get more into details and tell me a few more things about this look:
Black or White Boots?
I do have a lot of boots in my wardrobe, and whenever I thought about getting a new pair, I thought about a pair of black boots. Black boots are wardrobe essentials, and I just can't get enough of them. You also might remember, that I got the platform boots from Dr Martens when I was in Miami and ever since they have been my favourite boots. I could wear them every single day. During spring and summer I saw the white version of those platform boots more often and guys, I fell in love! I wanted them so badly, but I couldn't find them.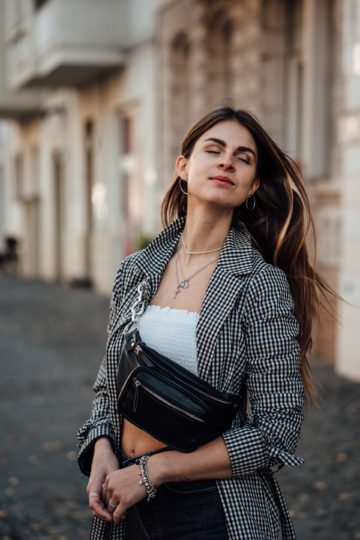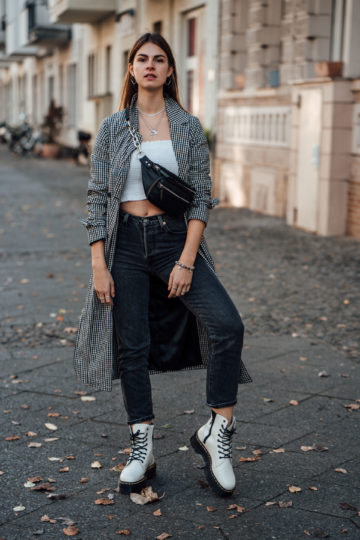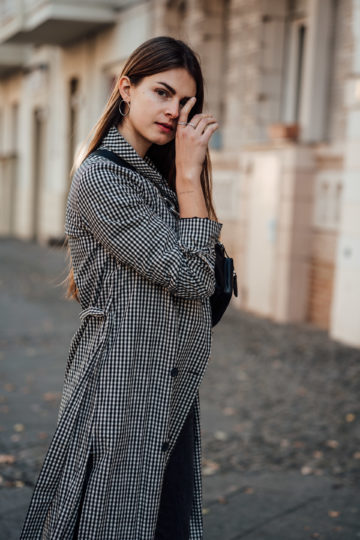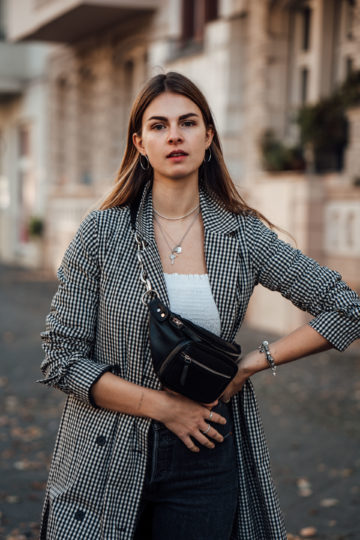 They were either not available or sold out. In London, they told me, that Dr Martens would soon drop them worldwide again and guess what? I found them when I was in New York in August, and I couldn't be happier.
How to wear white boots
I am wearing my white boots not as often as the black ones, but that's just because I don't want them to get dirty and they still look new and I kind of like this look. I don't know yet, whether I will wear them in winter or not. I would love to put together some winter outfits with white boots. Is that something you would like to see?
In general, I would say, that you can wear white boots with everything. There isn't something I can think of, that wouldn't work in combination with them. When I am not tanned, I would always combine white boots with darker shades such as black, grey or dark denim. The other day I opted for a pair of dark grey jeans. But I didn't go all dark. I decided to wear a white crop top (something I wouldn't wear at the moment) and a checked trench coat. Instead of the crop top, I would wear a white sweater or a white turtleneck I could layer with a t-shirt or top underneath. And instead of the trench coat, you could also wear a checked coat or a puffer jacket. It is a very casual outfit, something I would wear on the weekend or when meeting up with friends. I would also wear it at the office when I don't have any important meetings or events that day.
Guys, how do you like this outfit? And what do you think about the current white boots trend? Do you also have a pair of white boots or don't you like them at all?
I am looking forward to reading your comments. xx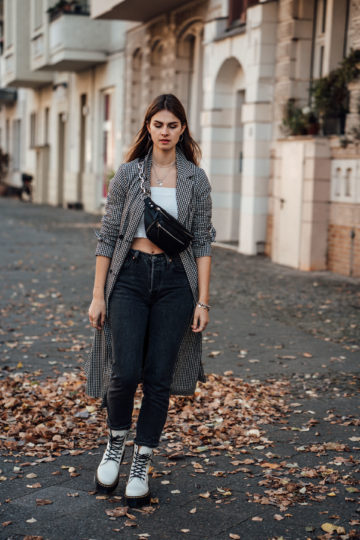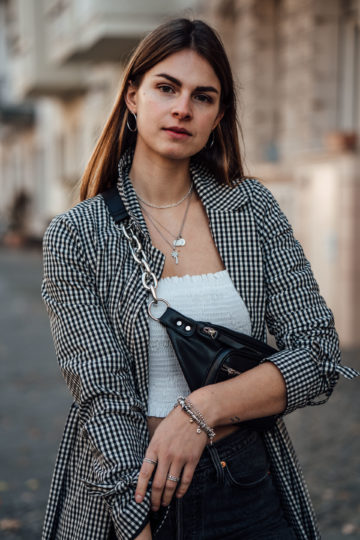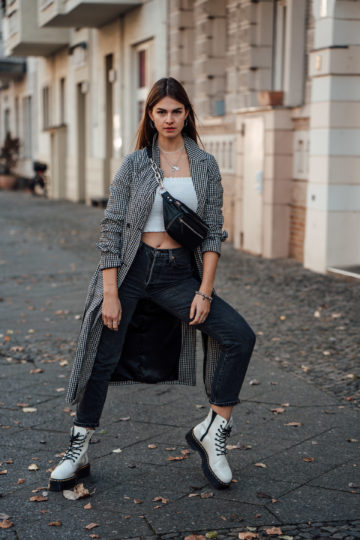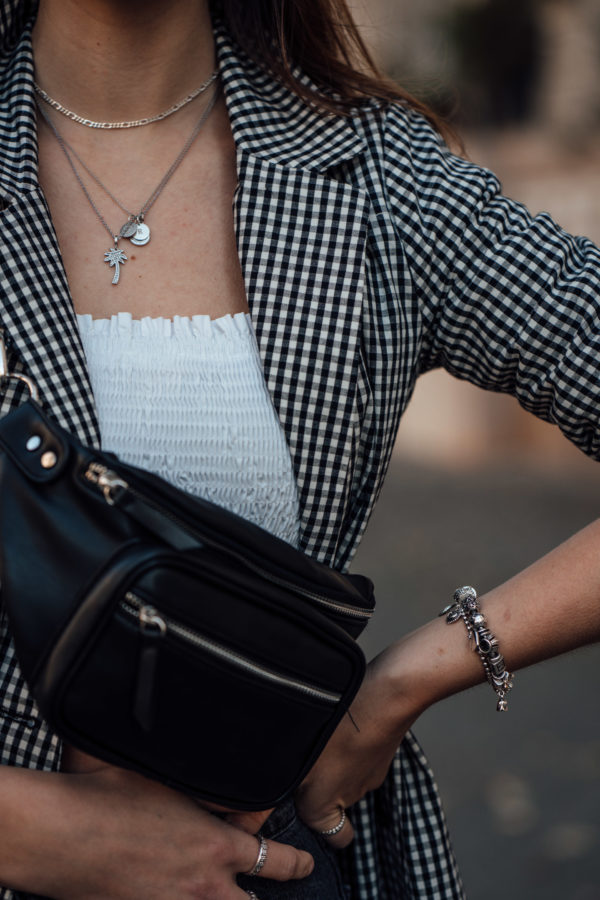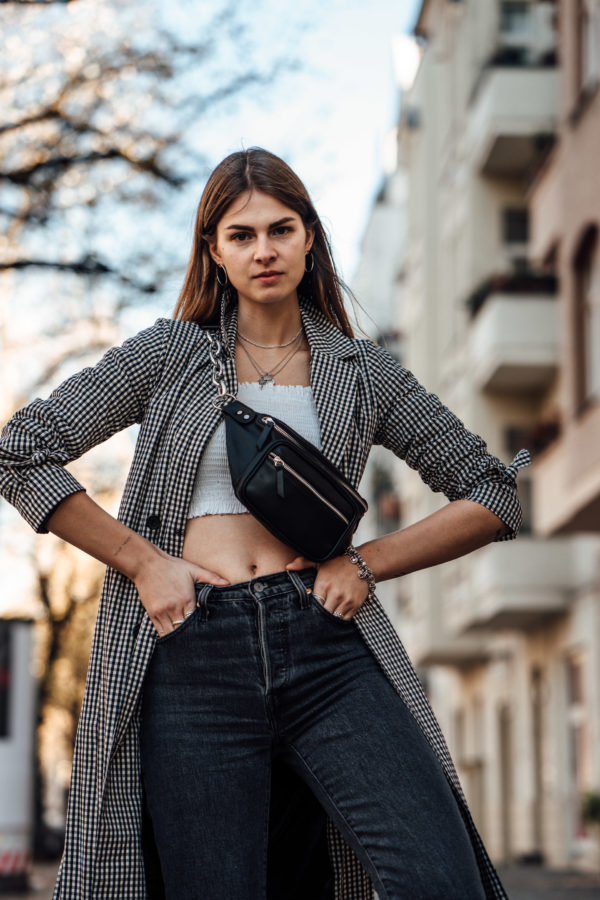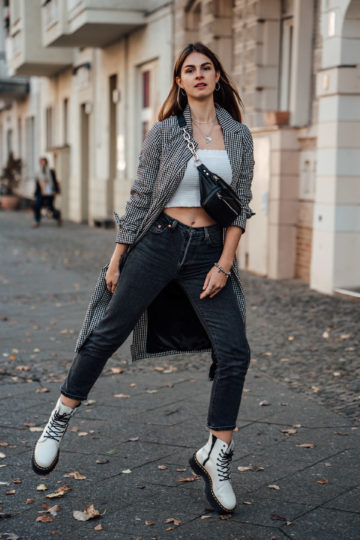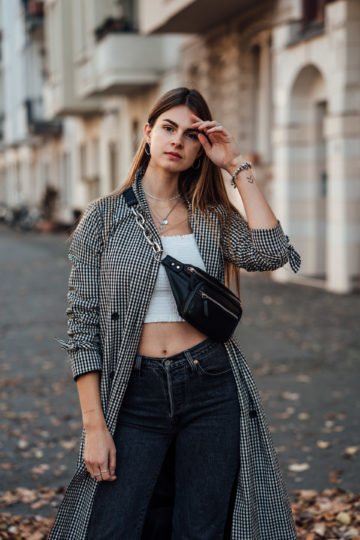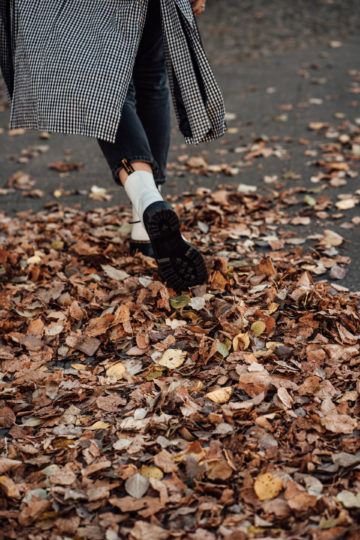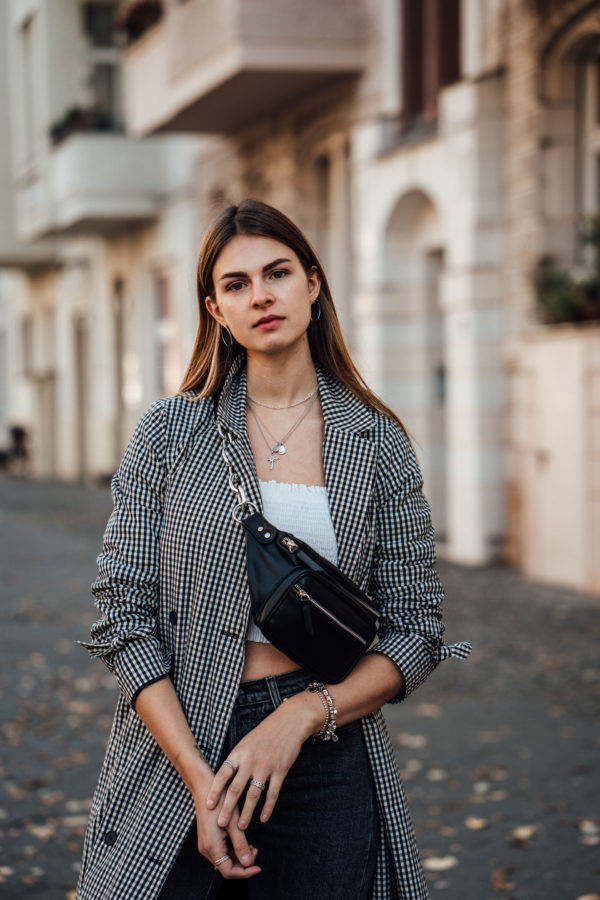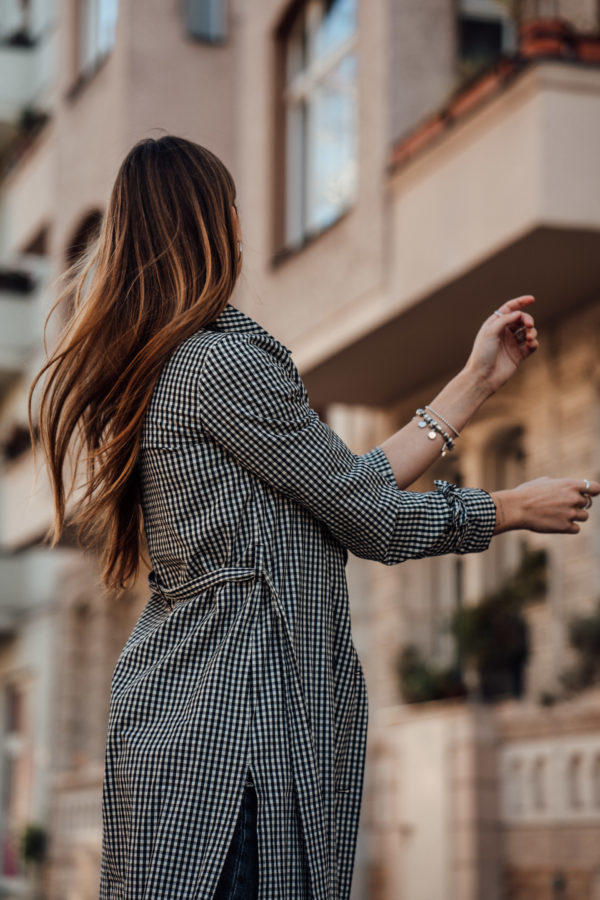 *Ad, brands named – Na-kd Trenchcoat || Levi's Jeans || Styleaddict Top || Dr. Martens Boots || Bershka Belt Bag