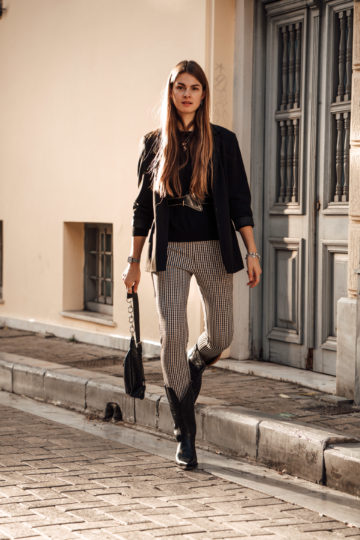 I already mentioned last week, that I wouldn't be able to publish as many posts like last week this week. That's because I spent the last two days in London and I had a busy schedule these two days, I will soon tell you more about the reasons for my travel to London, but for now, you can head over to my Instagram to see a little bit more. I created a story highlight for you for my days in London. And while you are reading this, I am already on my way back to Berlin. Even though I didn't have a lot of time in London, I wanted to publish at least two new outfit posts this week, and you are about to see the first one.
I was wearing this outfit when we were in Athens, and it apparently was much warmer back then. I knew that I would share these outfits on the blog when winter has fully arrived, and that's why I created an outfit you can easily wear in winter as well. All you have to do is add a couple of clothes, and in the following, I will tell you which one those are.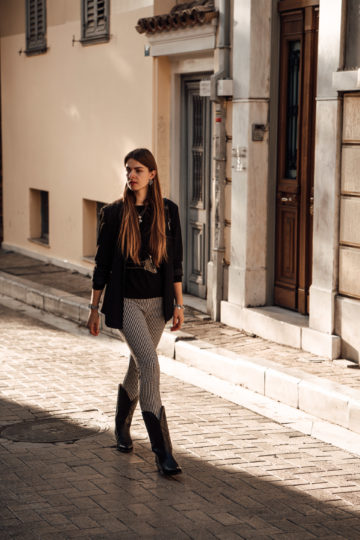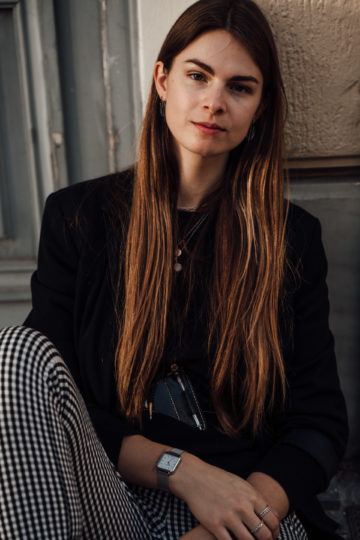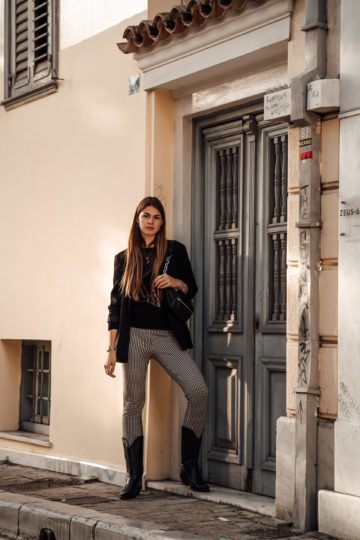 Cowboy Boots, Plaid Pants and Belted Sweater
But before I tell you how to transform this outfit into a winter outfit, I want to talk about the outfit combination itself. Flying to Athens was one of the best decision because I really like getting dresses for autumn and spring days and we barely get to enjoy these season in Germany. While it was already wintery in Berlin, we had autumnal temperatures in Athens, and I got to try an outfit I've had in my mind for a while.
I like everything about this outfit because it combines a few of my favourite trends and styles. It's not a secret anymore that I am totally into the Cowboy Boots trend and I could wear this pair of black Cowboy Boots every single day. Well, I won't wear them when it's rainy or snowy, but as long as it's dry outside, I will for sure keep on including them in my outfits.
For this day in Athens, I decided to not combine them with a pair of black jeans as I usually do but with a pair of plaid pants. I actually don't know if plaid pants are in fashion right now, but I see them more often on Instagram. I got this pair of plaid pants when I was in Oslo at the beginning of the year, and I have been wearing them a couple of times since then. I think plaid pants are very flattering and they actually make your legs look slimmer as well as longer, don't you think?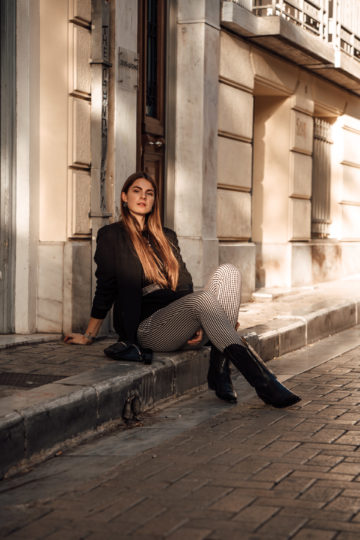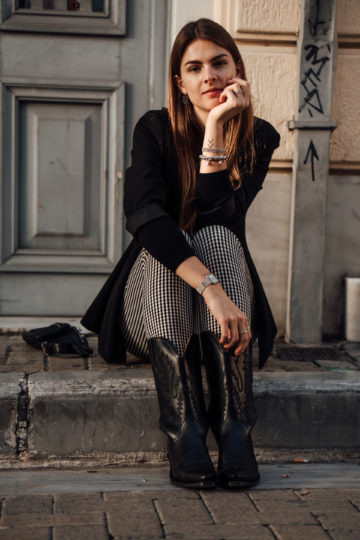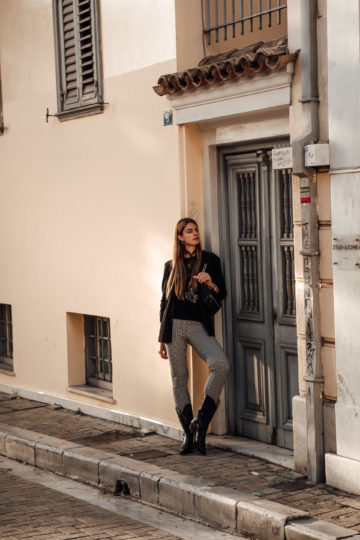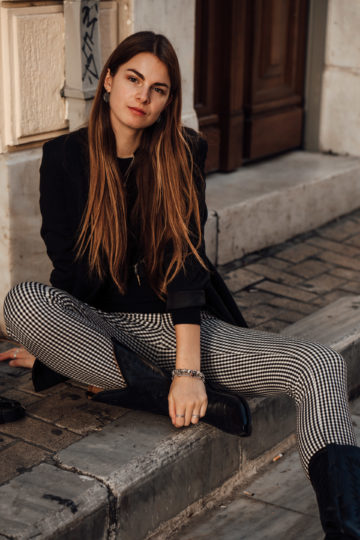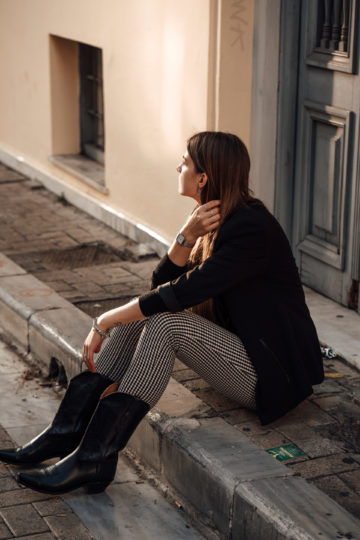 To finalise this outfit, I added a black blazer, because you can never go wrong with a black blazer. I also added a little detail to make this outfit look a bit more fashionable: a belt. The one I am wearing here is vintage my mom got it from my grandma, and I got it from my mom a couple of years ago. But don't worry, you can wear your blazer with every belt you have in your wardrobe as long as you can wear it on your waist. The belt makes such as different, and it definitely is a look I feel very comfortable in. How do you like it?
How to transform your autumn outfits into winter outfits
Now it's time to get to the – probably – the most important part of this post: how you can transform this autumn outfit into a winter outfit. It actually is super simple. First of all: put on a pair of warm (wool) socks, if you don't want cold feet. Put on at least one more layer underneath the blazer. I would suggest a sweater or a turtleneck. And last but not least you have to put on a warm coat, and that's actually it. Layering is the one thing you can always do when you want to transform an autumn outfit into a winter outfit.
*Ad, brands named – Vintage Blazer || Vintage Belt || FWSS Pants || Boots via Black Palms Shop || Agneel Bag