Blog Posts of the Week
The past weeks has been very busy, and I barely had time to work on the blog. I actually wanted to increase the number of posts I am sharing per week to at least three or four posts in addition to the weekly recaps, but it didn't work out. I am back to two posts, and I already know, that it will be the same the next two or even three weeks.
So the past week I shared two new outfit posts with you guys. And both were outfits I was wearing when we were in Italy two weeks ago. The first outfit, a combination of a gingham blouse and black denim shorts, was one of my more casual looks I was wearing while exploring Turin. The second outfit was all about a white summer dress and a plaid blazer and I was wearing it for dinner at one of the most beautiful locations close to Turin.
Looks of the Week
Due to Fashion Week and the trip to Lake Tegernsee, I do have a lot of outfits to share with you today. We didn't take proper outfit pictures of all the look, but you will get an idea of them. Also, not all of these outfits will be published on the blog as we didn't take detailed outfit pictures with the camera. But maybe I will wear some of them again and take pictures for the blog. For now, you can have a look at the pictures we took with the iPhone: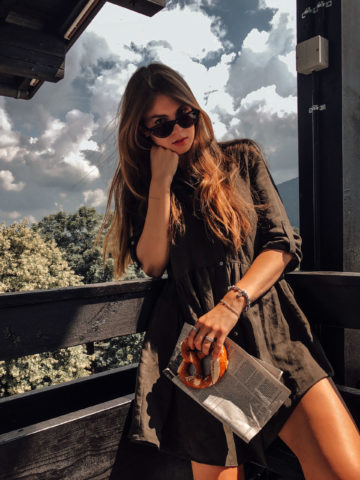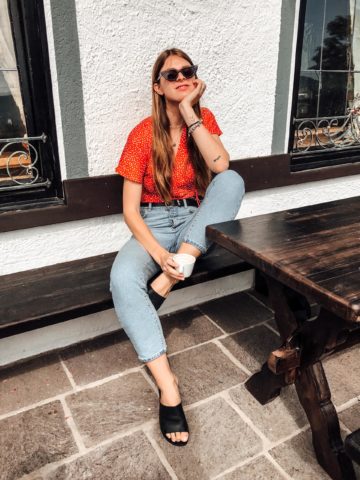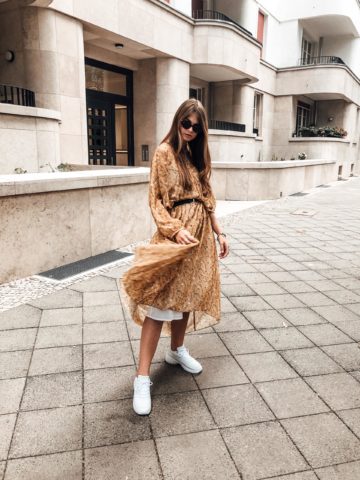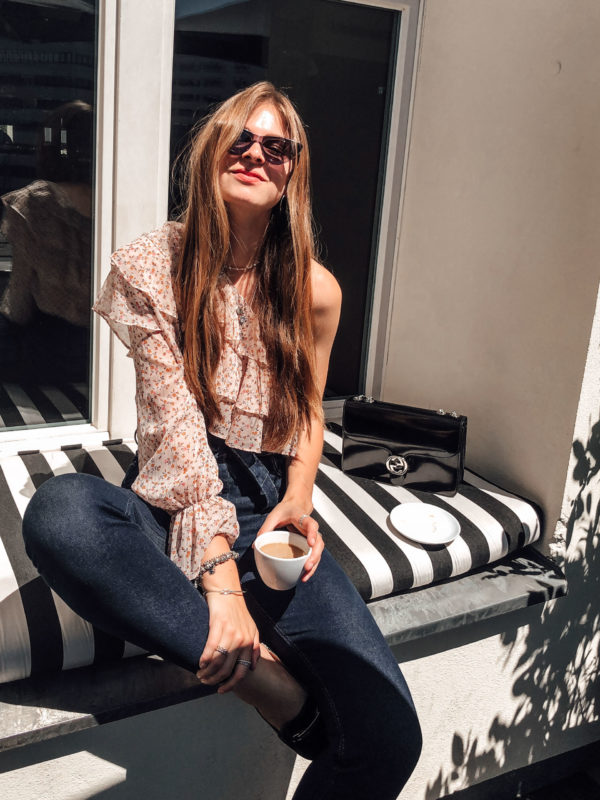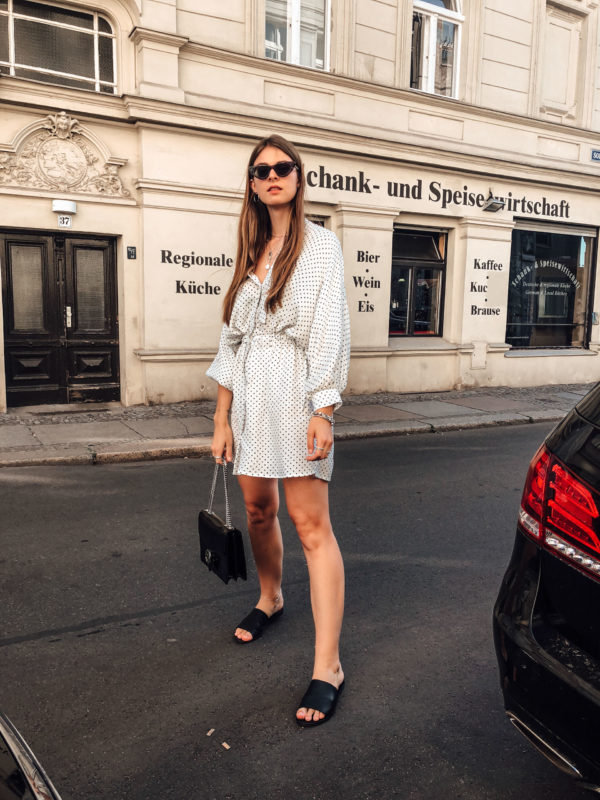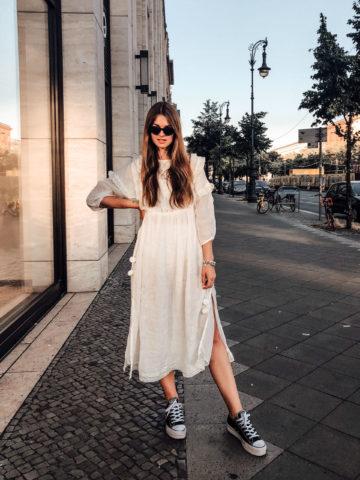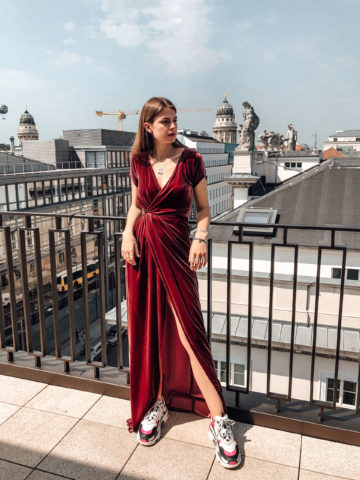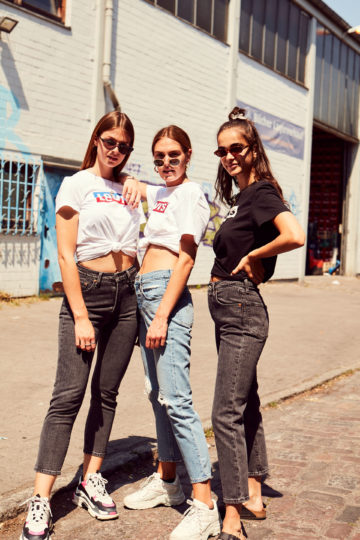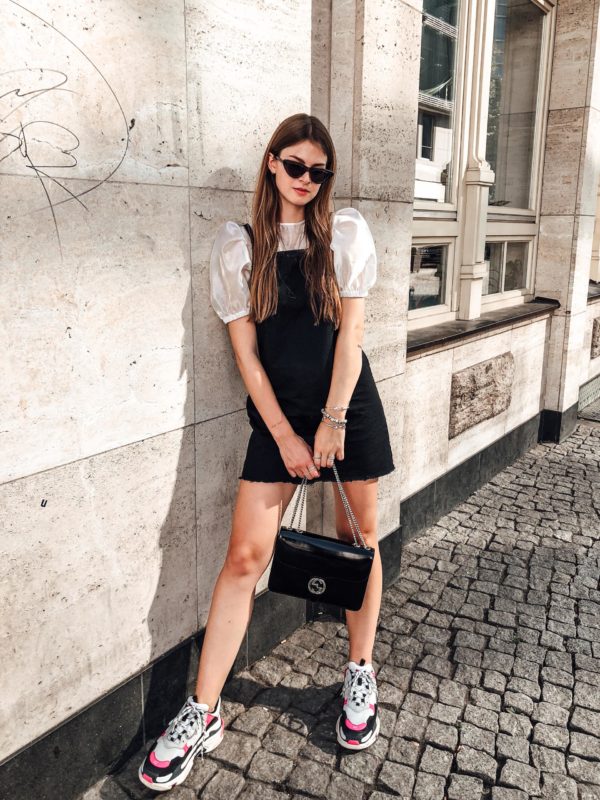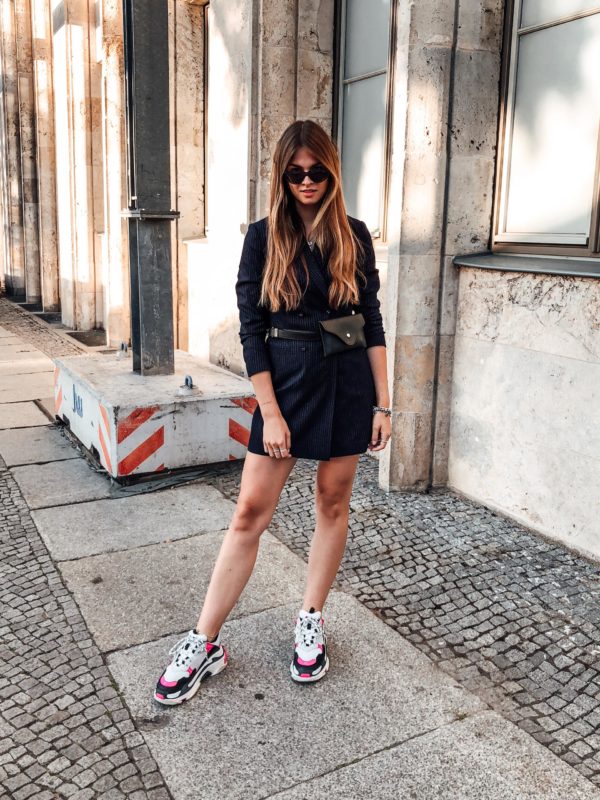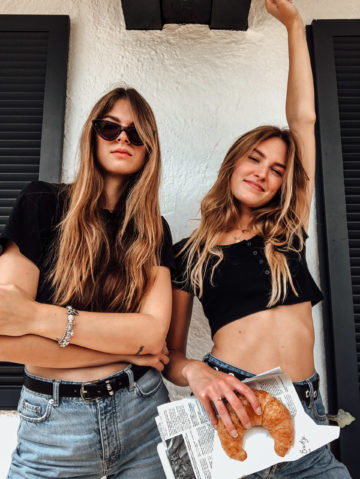 What happened the past week
It was Fashion Week in Berlin the past week, and therefore, I do have a lot to write about today. But let's start with the past weekend I spent at Lake Tegernsee. After two rainy and calm days there, the sun came out on Saturday, and we got to spend some time outside. Hannah and I both had to work a little bit in the morning, but afterwards, we headed to the lake to sunbath a little bit. We ended the day with a little bit more work as well as dinner and headed back to Berlin on Sunday.
Monday was the first day of Berlin Fashion Week, but I had the morning and noon to get some work done before the first show of the season: Lascana. After the Lascana show, I continued to the Bunte New Faces Party where I met so many blogger friends and PR people, which was super nice. Meeting all the people, I don't see regularly, or that are not from Berlin always is my favourite part of Fashion Week in Berlin.
Tuesday, Wednesday and Thursday were the busiest days. I headed from one event to the other and had some shows in between. And like every season I missed some of them. My highlight on Tuesday was the Cross Jeans event where I was responsible for the DIY corner. 🙂 I helped everyone customising their denim pieces, and it was a lot of fun even though a little bit exhausting as well. My highlight on Wednesday was the Instyle Lounge where I spent way more time than planned.
I also had a great time at the H&M showroom and enjoyed seeing the Danny Reinke show together with my brother and his girlfriend. I actually didn't want to go to the show since I didn't have a lot of time to be there in time after another show at a different location, but when he texted me that he would be there, I changed my mind and ran to the show hahaha.
One of the biggest highlights of this season's Berlin Fashion Week was the Dawid Tomaszewski show and the fact that I got to wear one of his dresses. I had a fitting in the morning, and when I saw the dress I was wearing, it was love at first sight. I didn't have to try on anything else.
On Friday I had one last show to attend: the Michalsky show. It always is one of my highlights, and I was happy I got to see his show this season again. I loved the collection, and the after show party was a highlight as well. It was a balmy night, and we sat outside for a couple of hours, enjoying some drinks and having a lot of fun with friends we hadn't seen in a while.