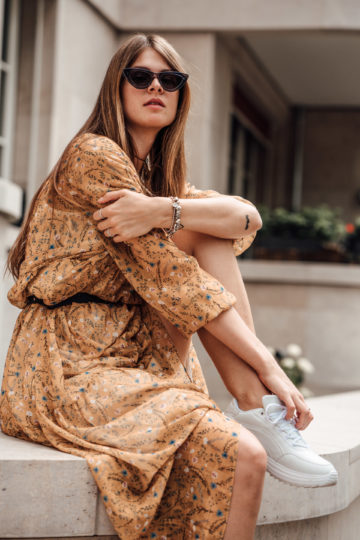 Happy Tuesday guys! Fashion Week in Berlin is over, and the everyday life has me back haha. I am in full working mode to get as much work done as possible. I didn't have the time to do anything at all during Fashion Week and the next two weeks doesn't look any better. On Friday I am headed to the Melt Festival for the weekend and the week after I will fly to London for a couple of days.
I want to try to prepare all the outfits I was wearing during Fashion Week for the blog this week because we took quite a lot of pictures. I actually didn't make the pictures during Fashion Week as it was too busy, but I put on my outfits one more time the past weekend so that we could photograph them for you. Therefore the next two weeks will be filled with Fashion Week content, and today I am sharing the first outfit I was wearing.
What I wore on Fashion Week day one: yellow dress and ugly sneakers
This is the outfit I was wearing on the first day of Berlin Fashion Week, which was the calmest day of them all. I had a meeting in the morning and two events in the afternoon. The rest of the day I had time to get work done before the Fashion Week madness began.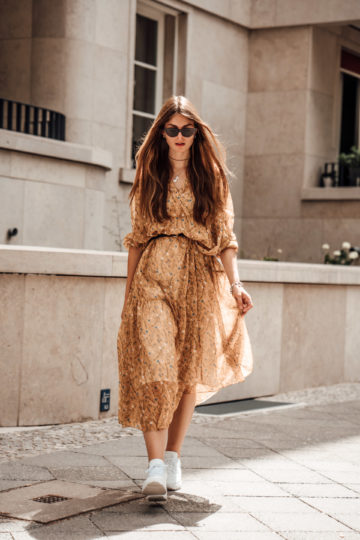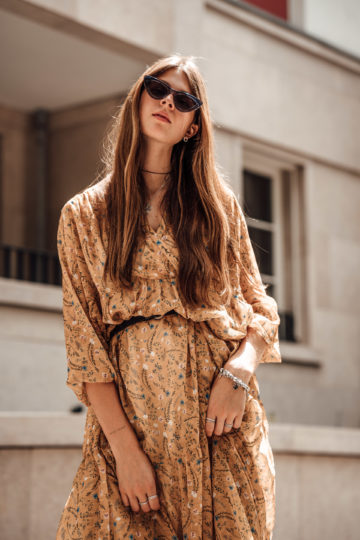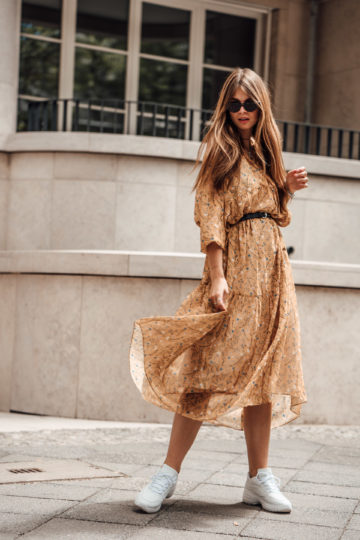 I opted for a casual chic outfit that day and tried to focus on comfort, that why I was wearing sneakers and flats the whole Fashion Week. I also realised that I wasn't only wearing sneakers and flats the entire Fashion Week, I was also wearing dresses every single day. Do you remember the time, when I was barely wearing dresses? Haha, crazy how things change sometimes. Now I really enjoy wearing dresses and the Fashion Week is just the best example for that.
On the first day I opted for a yellow dress, which is actually a maxi dress, but of course a bit too short for me. That's why I decided to belt it and make it a midi dress. I actually wanted to wear a different belt, but this one worked as well, and in the end, I liked it better than I had thought. How do you like it?
Ugly Sneakers Trend 2018
Last but not least, let's talk about the sneakers as I know, that probably a lot of you guys won't like them: the ugly sneakers. I have to admit, I first wasn't sure either, BUT I do like the contrast between the ugly sneakers and the floral dress. Also, those sneakers are quite comfortable, and that's always a plus.
Ugly sneakers – also known as "Chunky Sneaker", "Dad Sneaker" or "Nerd Sneaker" – is one of the most significant trends this season. They are chunky, have a distinctive sole and are actually everything but beautiful. BUT they are super fashionable, and a great change to all the other sneakers we have in our wardrobe. Additionally, you can combine ugly sneakers with almost everything. They work with dresses, jeans, skirts, shorts, suit pants and so much more. You just have to give it a try.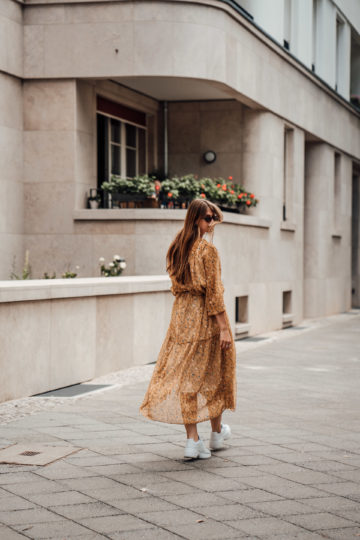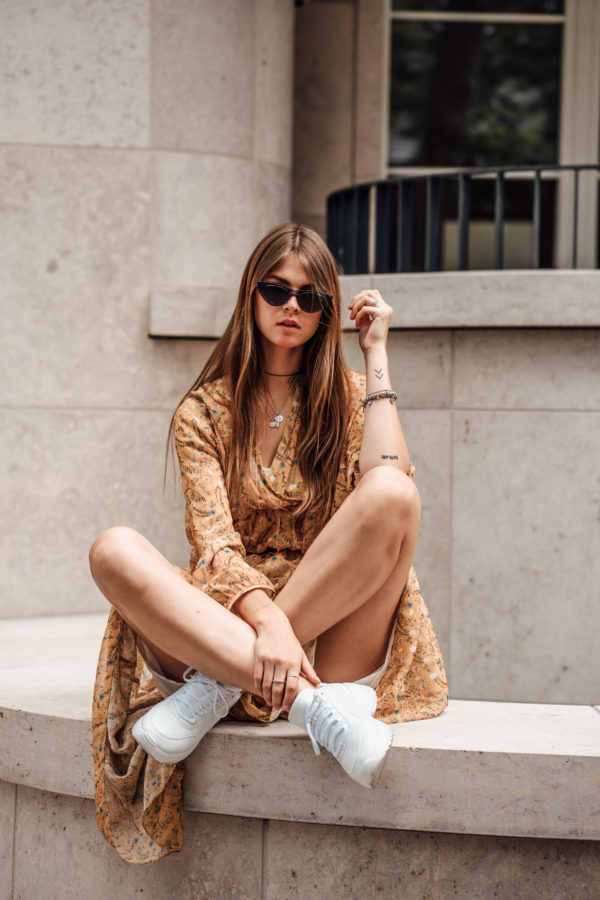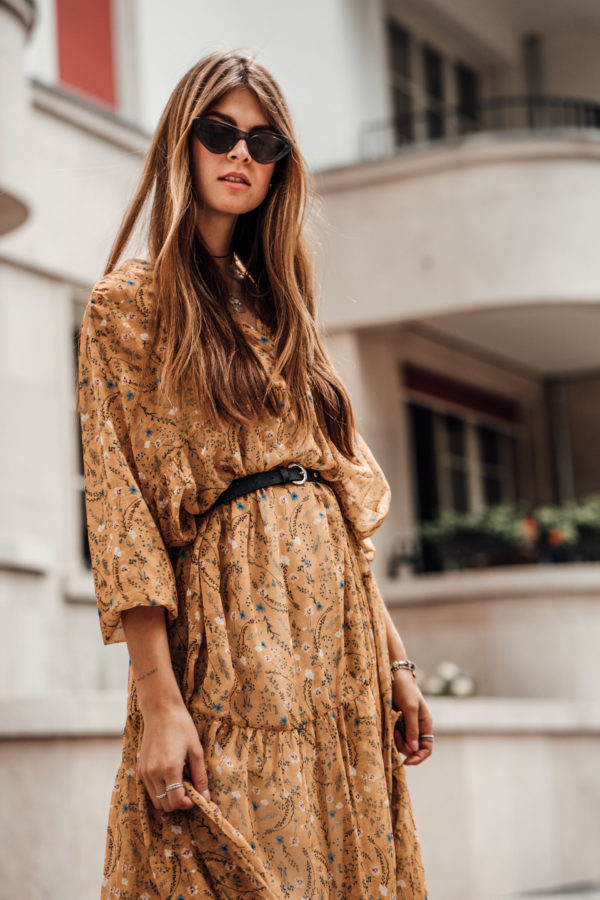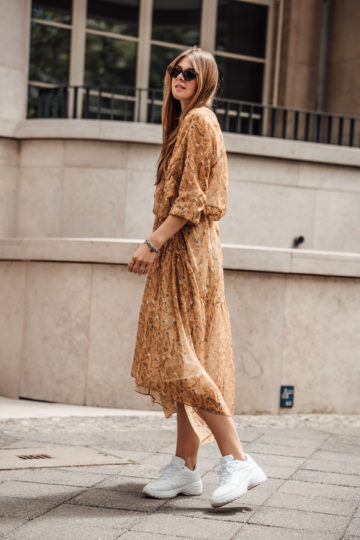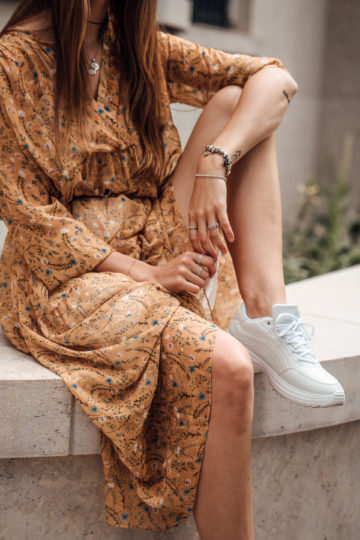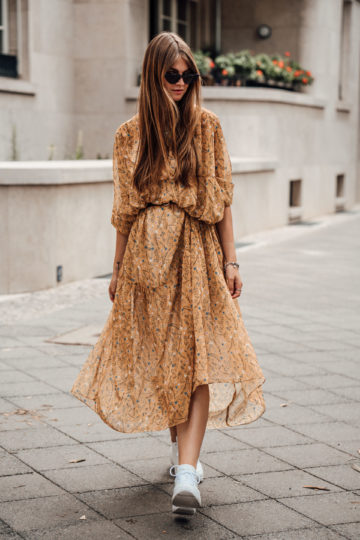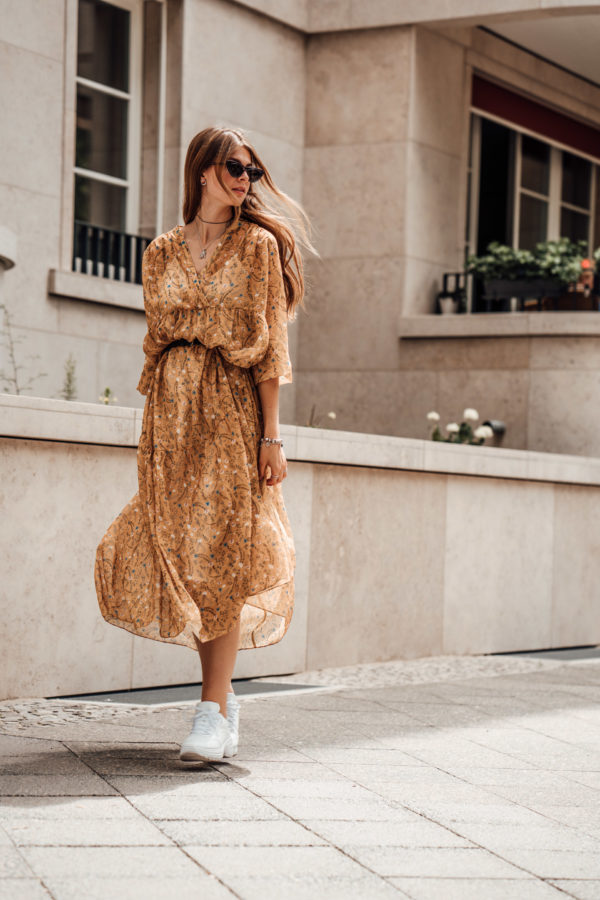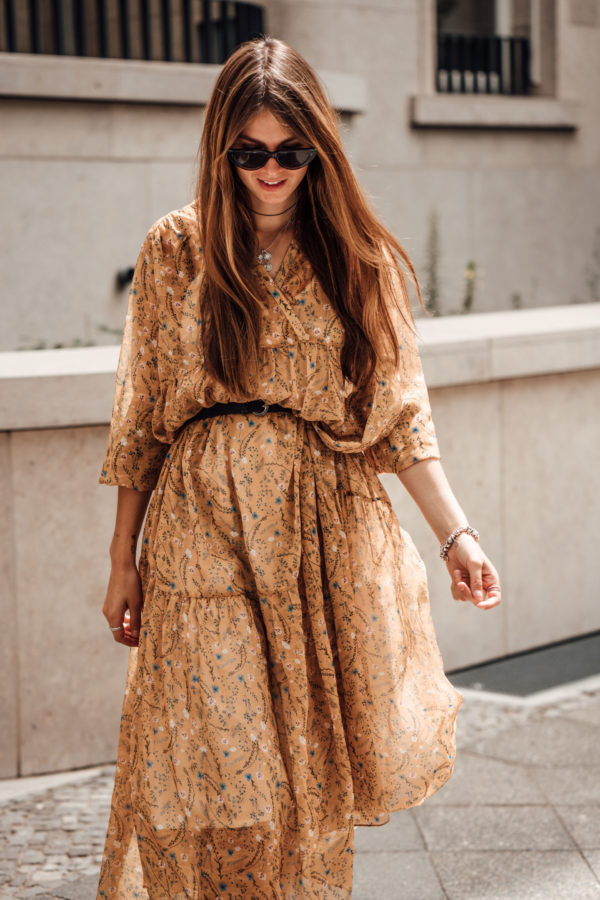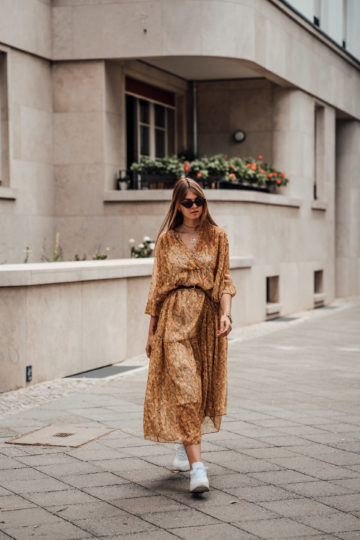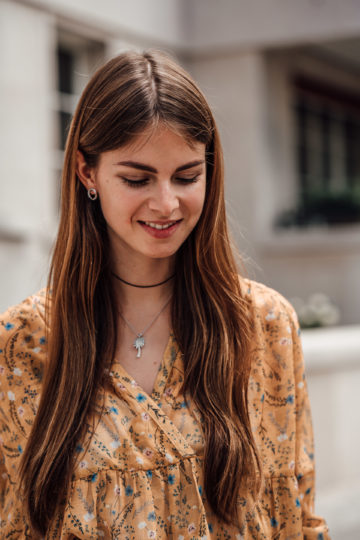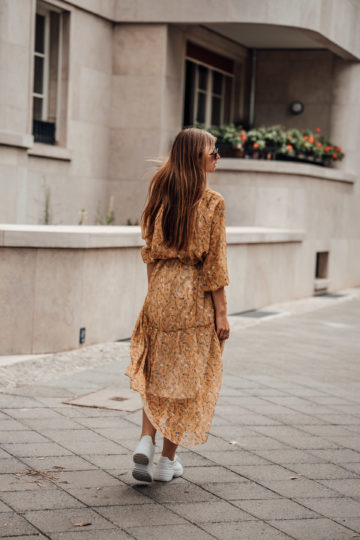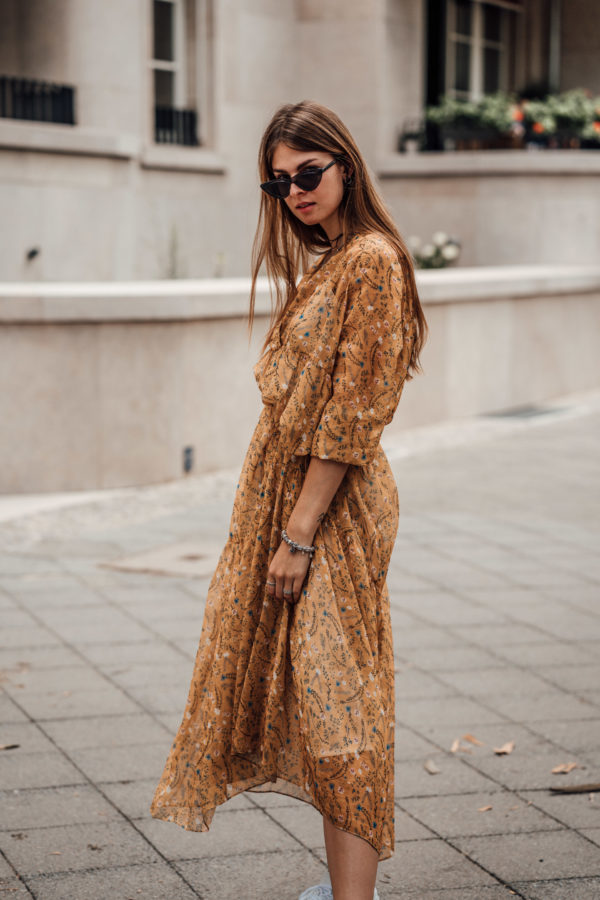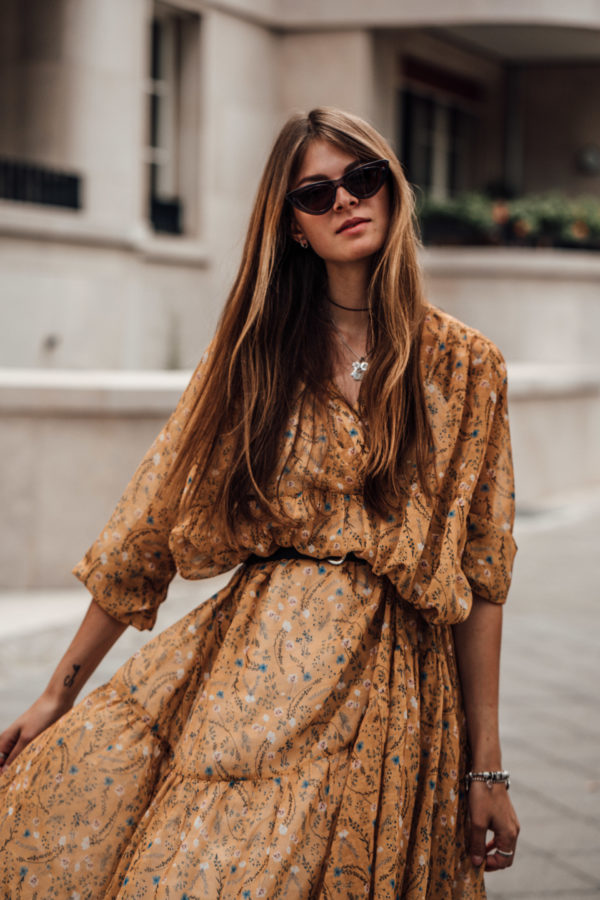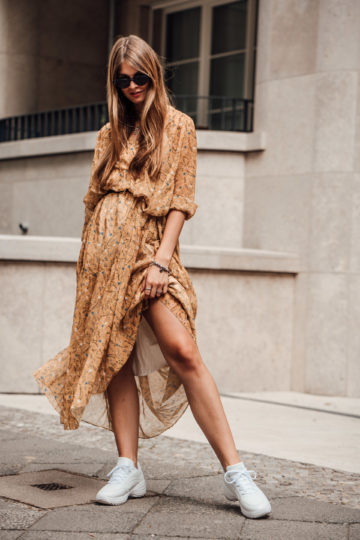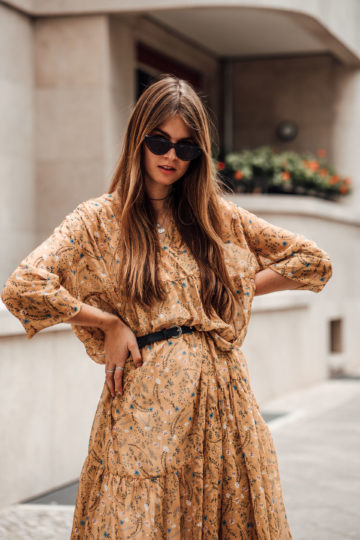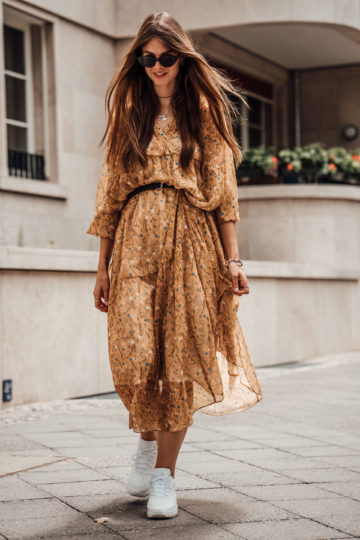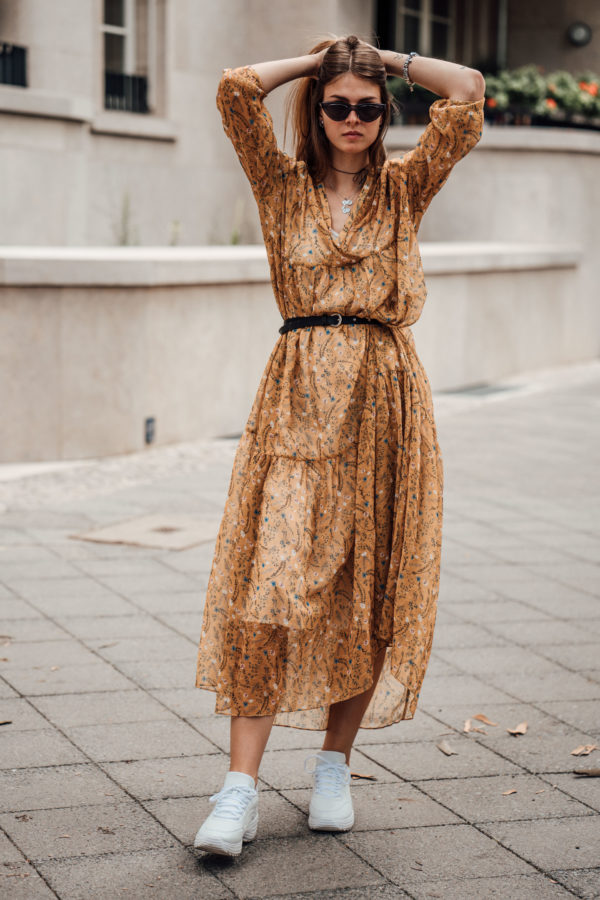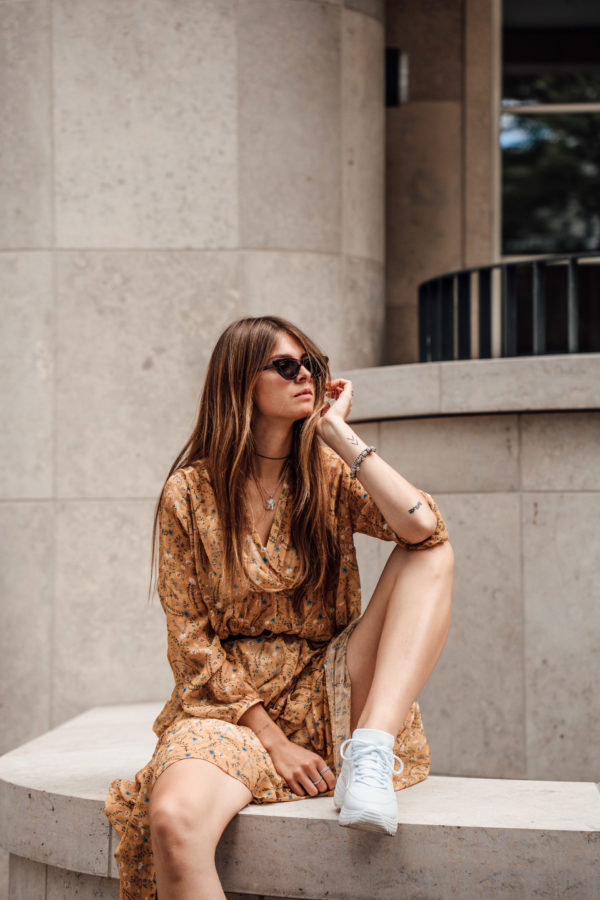 *Werbung/ PR Samples – Line of Oslo Dress || Deichmann Sneakers || Subdued Belt || Christ Jewellery || Chimi Eyewear Sunglasses