Blog Posts and Youtube Videos of the Week
I didn't think I would publish any new posts this last week, but somehow I managed to finalise two posts from Costa Rica. Well, I had forgotten that I had written one of the two posts I shared last week when I was on the plane to Los Angeles, and you can't imagine how happy I was when I remembered it. I truly thought I wouldn't be able to publish any posts this last week. I just came back from Los Angeles two weeks ago and haven't been in Berlin for a whole week. It's been a busy time, and there's a lot more on my agenda than just the blog.
But that's not news, that's what I've told you the past weeks again and again. So enough about it, let's get straight to the two posts from Costa Rica shared last week. The first outfit was the one I was wearing on our day in San José. I was wearing a chic blue dress and had styled it in a very casual way. The other outfit post was all about one of my favourite summer outfit combinations: denim shorts and a white shirt. I am wearing this kind of outfit a lot when I am travelling and if you want to know more about it, make sure to check out the post.
On YouTube, I didn't share anything this past week, but I might publish the other vlogs from New York the upcoming days. I also have a lot of footage from Costa Rica left and hope I will soon have the time to create the vlogs.
Looks of the Week
What can I say, you know that I always fail when it comes to taking outfit photos when I am in Berlin. Luckily we were in Mallorca half of the week, and there I was a little bit more productive. So here are a few outfit pictures for you: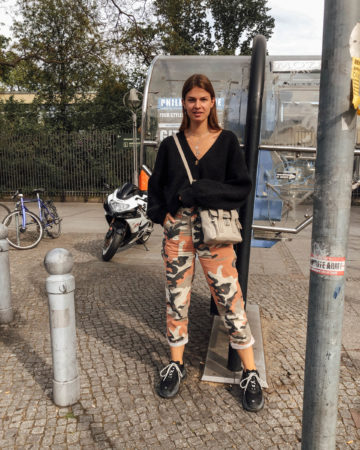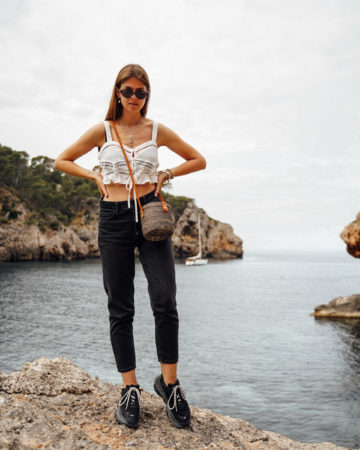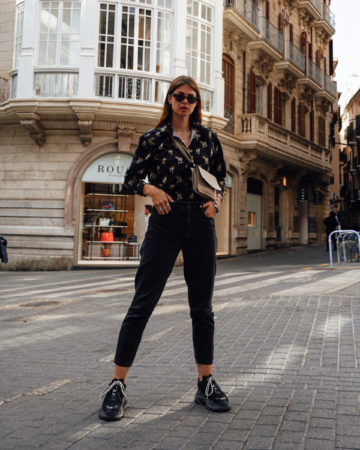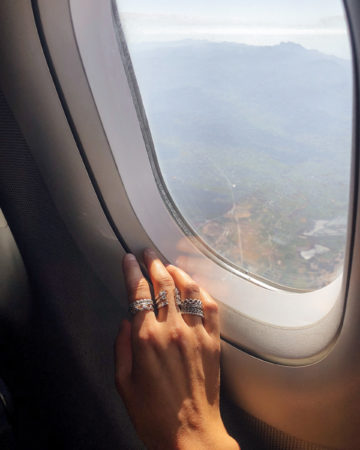 What happened the past week
It was an eventful week, and that's one of the reasons why this post is a little bit late. On the last April weekend, we celebrated my boyfriends 30th birthday, that was on Saturday. We didn't go out and had a BBQ with friends instead, so we had to organise a few things on Saturday morning. We were on the go all day but also enjoyed celebrating his birthday a lot. Due to that we were a little bit tired on Sunday and didn't really feel like doing anything.
Monday and Tuesday were our last days at the office, and we really had to get some things done, especially because we worked only half a day on Tuesday to FINALLY watch the new Avengers movie. We had been trying to get tickets for quite a while and got them for Tuesday at 4.30 pm. I won't spoil at this point; you just have to watch it yourself. I've watched almost every Marvel movie, and I do like them a lot, but I think this one definitely was my favourite.
On Wednesday we flew to Mallorca with a couple of friends, and due to that, I spent the morning packing my suitcase and organising some last things. We arrived at our finca in Mallorca around 7 pm, went grocery shopping and had a first BBQ at the Finca. The next day we got up quite early and had breakfast together before a full day of exploring the island. It was my third time there, but a few of our friends hadn't been there before, so we wanted to show them some of our favourite places such as Valldemossa, Sollèr and Cala Deià. We ended this little road trip in Palma, where we had one of the best Seafood Paellas I've ever had. It was such a lovely day, and I really enjoyed going back to some of the places we explored during the last trip. On Friday we decided to stay at the Finca because we had a beautiful pool and a breathtaking view there. We sunbathed, listened to music and just left the finca to go out for lunch and grocery shopping for another BBQ in the evening.