It always a challenge for me to create content for the blog when travelling to places like Costa Rica. That's because I mostly share outfit posts on my blog, but when I am on summer vacation, I don't really wear any fashionable outfits. For Costa Rica, I tried to bring some more fashionable pieces, so I could create outfits I would also wear on a summer day in Berlin. Only the accessories add the island vibes and make the outfits look more like summer vacation than a city trip.
Everything I just said doesn't count for the first outfit from Costa Rica I am sharing with you today. I was wearing it on our first day when we were still in San José. And since San José is a city, I put together an outfit for a day in the city.
How to style a blue dress in a casual way
When I packed this dress, I actually thought I would wear it when watching the sunset on the beach. Well, I didn't do it. I only wore it once, and that was on the day in San José. It is a quite classy dress, but I wanted to style it in a casual way. That's why I was wearing a black t-shirt underneath as well as a black belt bag around my waist and a pair of black sneakers.
I first wanted to wear a white t-shirt, but since I only had black sneakers with me, I wanted to wear something matching the shoes. And that's why I ended up wearing a black t-shirt.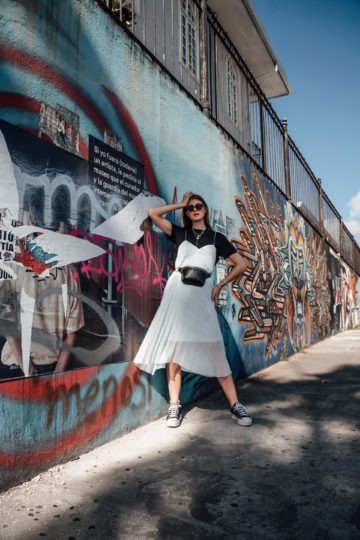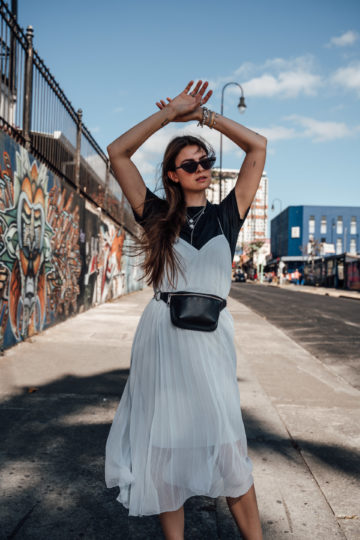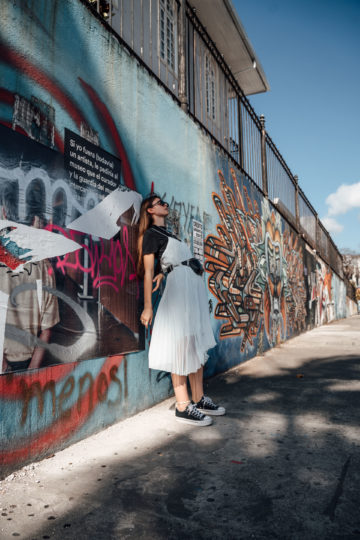 That doesn't mean you also have to wear black in combination with a light blue dress. You actually can combine it with whatever colour you like best. Black and white are the "basic" options, but a darker shade of blue or something bolder such as yellow would also work. You also don't have to wear a t-shirt. If it is still quite cold outside and you need something warmer, I would recommend wearing a turtleneck, a longsleeve or maybe even a sweater. Just try on different options and see what works best for yours.
Wearing a belt or adding a belt bag to your outfit is something you should do when the dress you are wearing is shaped like an A. If you are not wearing anything around your waist the whole outfit might end up looking bulky. Adding some shape is always a good idea.
My day in San José
I do not only want to write about the outfit; I will also add a few words about San José. When you fly to Costa Rica, your first stop will probably be San José as the international airport is there. We decided to stay there for two nights to get organised and buy things such as SIM cards and some groceries before starting our little road trip.
I had no idea what to expect before our arrival and have to say, that San José actually is a pretty nice city. We stayed in the downtown area where you can find lots of shops, restaurants and cafés. We didn't need a car for the time in San José as everything was within walking distance. I also really liked the architecture. You can find a mix of old and new buildings, small ones and bigger ones. As you can see from the photos, San José also is a very colourful city. I loved all the colourful walls and graffiti.
If you want to know more about San José, don't hesitate to leave me a comment. xx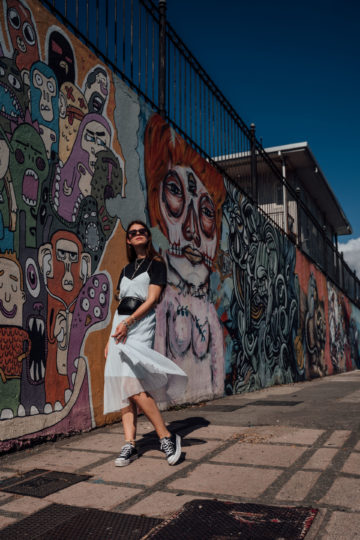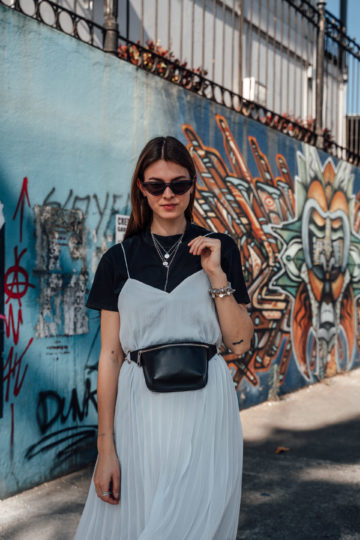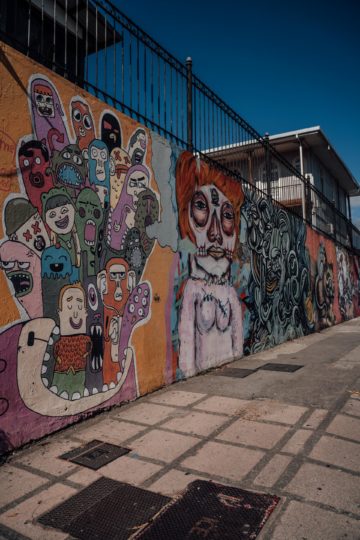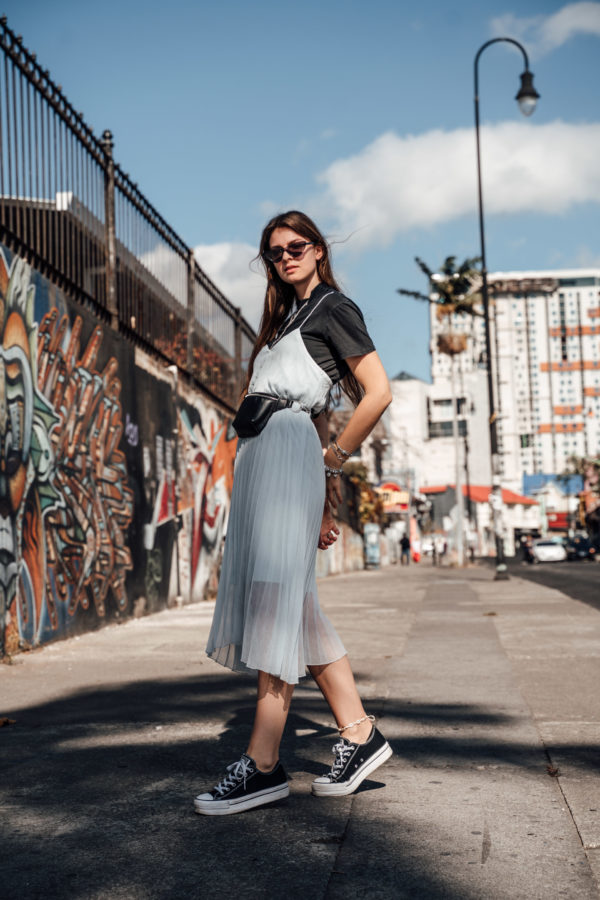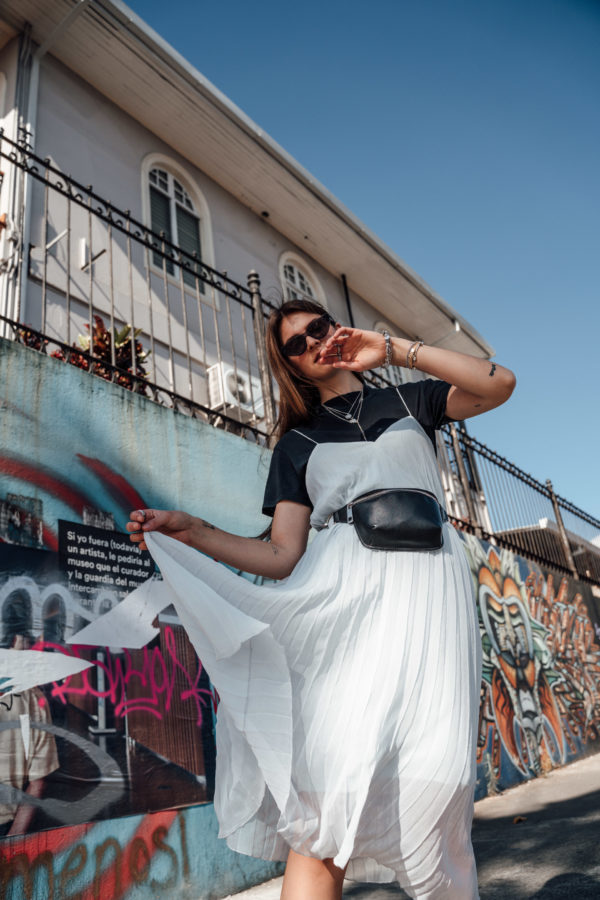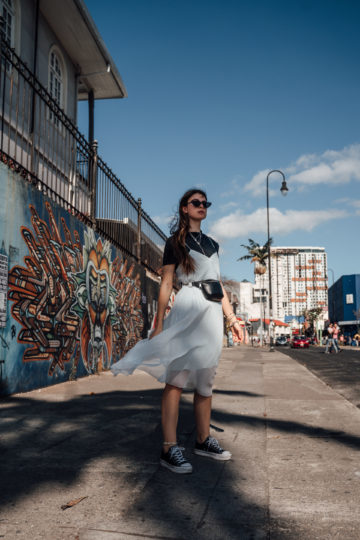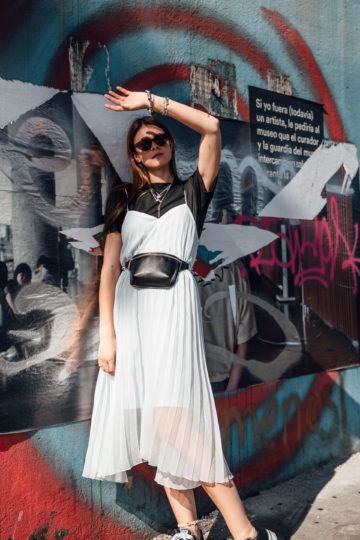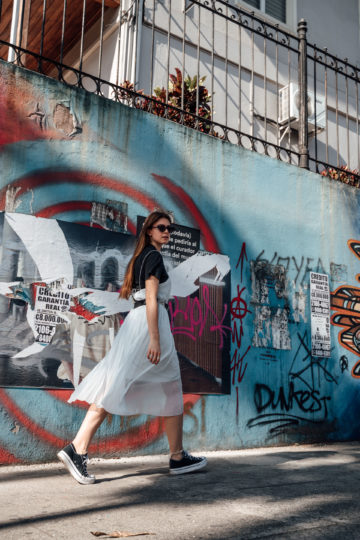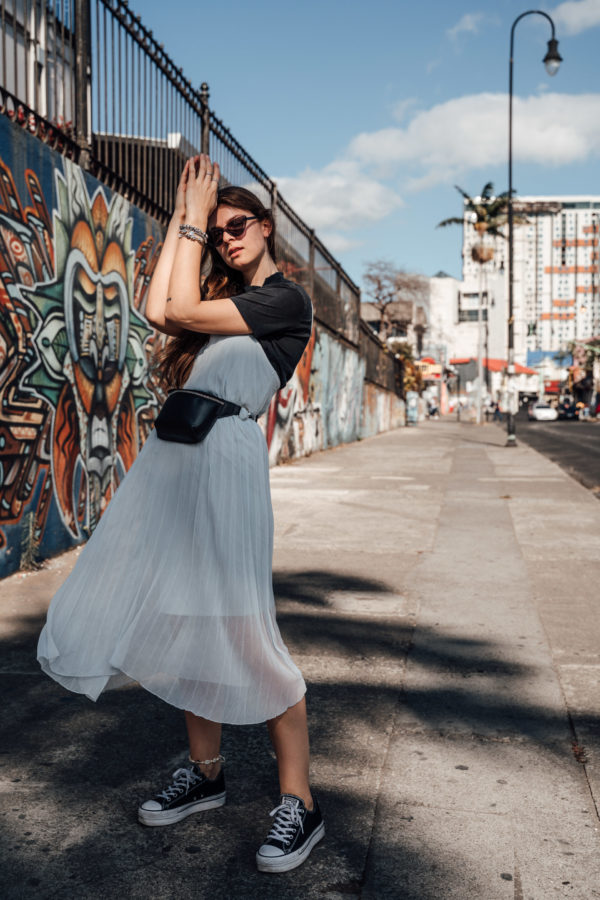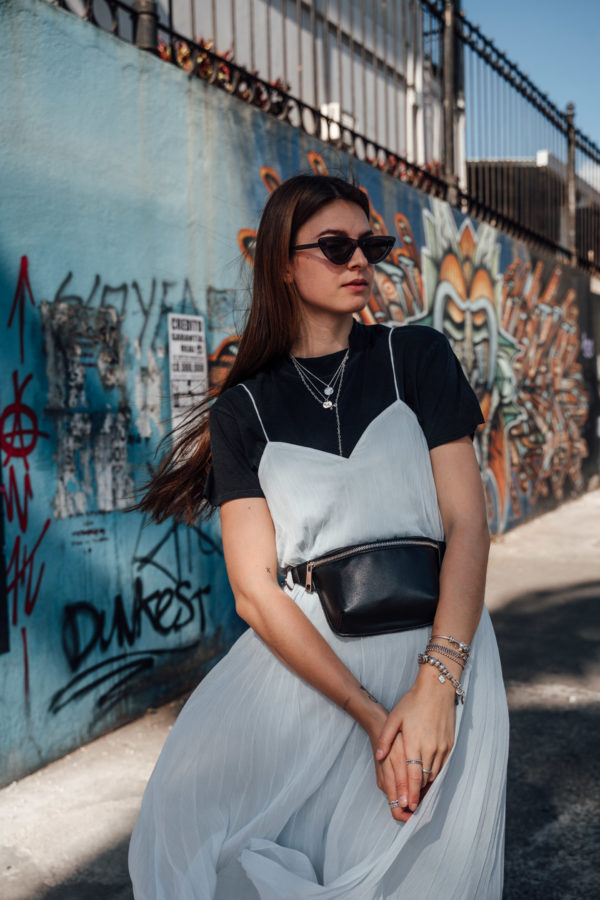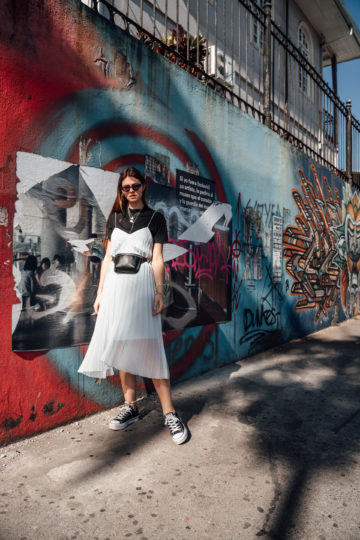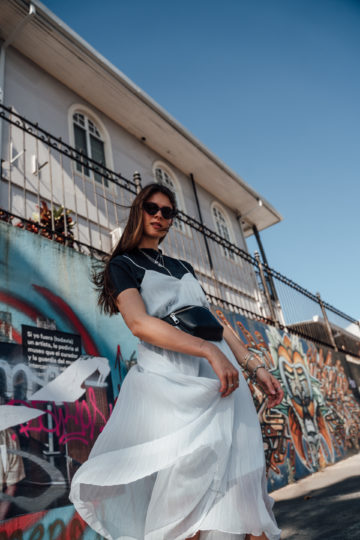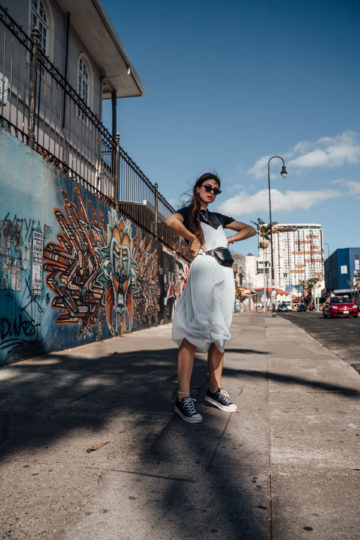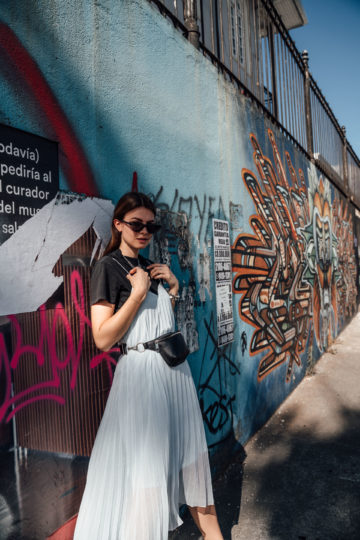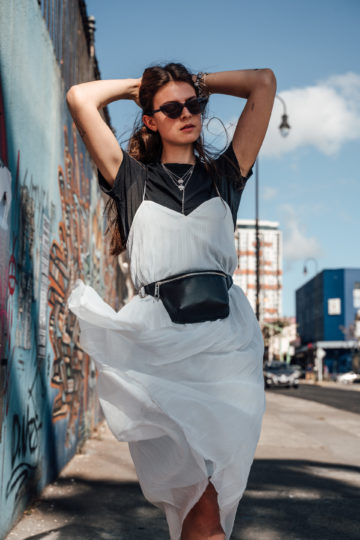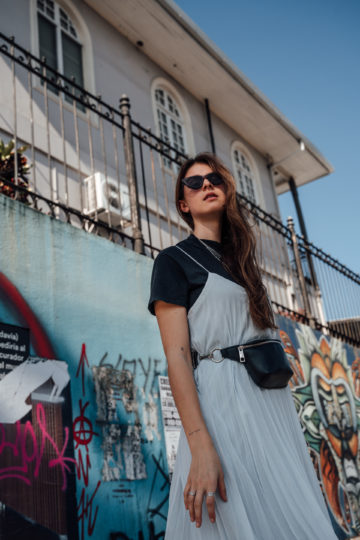 *Ad, brands named – VILA dress || & Other Stories T-Shirt || Bershka Belt Bag || Converse Sneakers || Chimi Sunglasses