I actually think there was something good about me not posting all the content from New York and Costa Rica earlier: the later I share them, the closer we are coming to summer, which means that you might actually be able to use them as inspiration for your next outfits. So with that said, it is time to share the next outfit from Costa Rica with you. It is the kind of outfit I was wearing almost every day, and I am probably wearing it again once it's summer in Berlin or whenever I am travelling to a warmer place. I was also wearing this kind of simple summer outfit in Los Angeles, but there we didn't take any photos for the blog. You can just see it on my Instagram if you want to 🙂
Now you know that the denim shorts and white shirt combination is some kind of summer uniform to me, so let me share a few more details about it with you:
Combining denim shorts and white shirts in summer
Denim shorts in blue, black and white are summer essentials, and I do have a few options in my wardrobe. I would always suggest having at least one pair in each of these three colours as they are the perfect base for every summer outfit. They are quite simple, but that makes them easy to combine. You actually can combine denim shorts with everything. The simplest combination is the one with a simple t-shirt or top.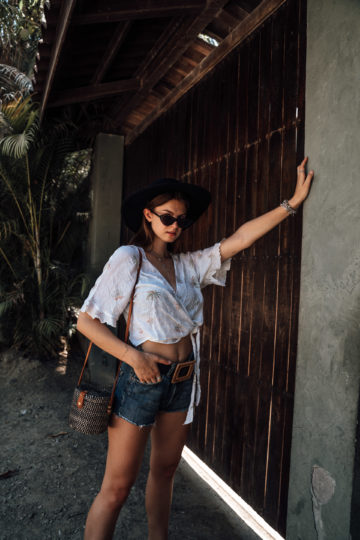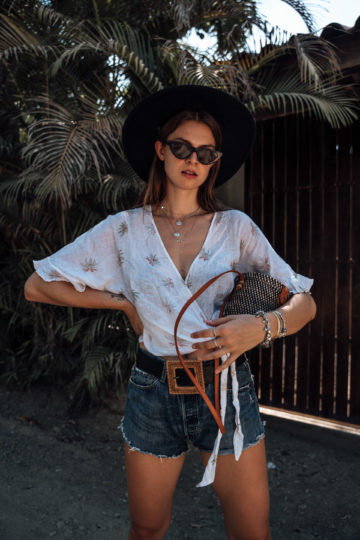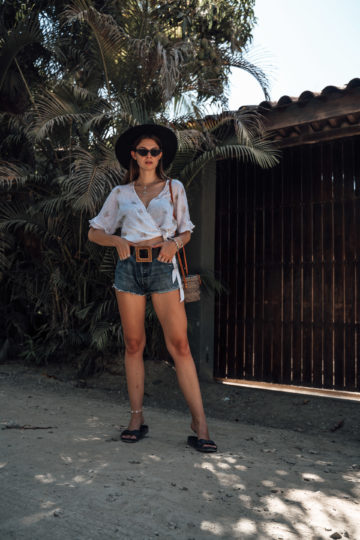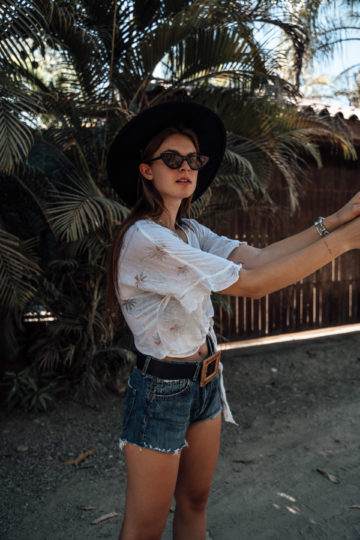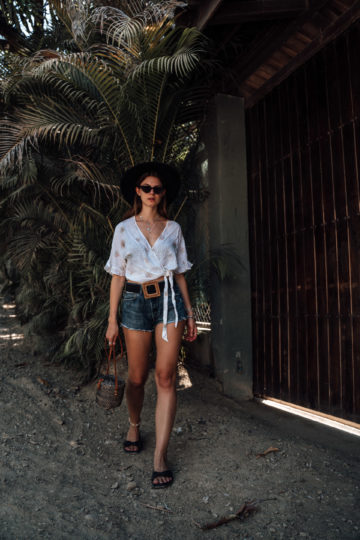 But those outfits can turn out boring, if you don't add any details or if the t-shirt or top itself doesn't have an interesting detail. To make an outfit with a pair of denim shorts more interesting, you can always put on a white shirt. But even for this outfit combination, it is a good idea to add details. Add accessories such as a belt, a hat, jewellery or a fancy bag. Or wear a white shirt with an interesting cut or details such as ruffles, cut-outs or a print.
When I was in Costa Rica, I added a lot of details to my denim shorts and white shirt and I was also wearing a shirt with a few details. The shirt itself already is an eye-catcher thanks to the palm tree print, the loose sleeves as well as the wrapped front and knotted laces. There's no need to add many more accessories to make this outfit appear more interesting, but I wanted to go all-in that day. That's why I put on a black hat, a black belt and one of our Onvacay bags. For those who don't know yet, Onvacay is an online shop we're about to launch. It's our own brand, and we will sell bags, accessories and decoration articles there. The bag you can see me wearing there is one of the pieces you will find on Onvacay. 🙂 I will soon tell you more about it, for now just brief info.
Back to the outfit. There's not much more for me to add, I think I said everything you need to know about it. If you guys have any questions, don't hesitate to leave me a comment. And I would also love to know what you think about the outfit. Is it something you would also wear in summer? Or do you prefer a different kind of summer outfit?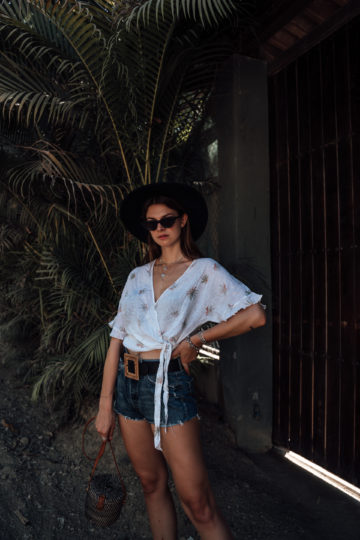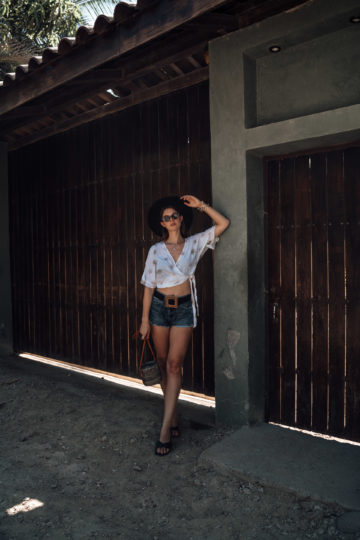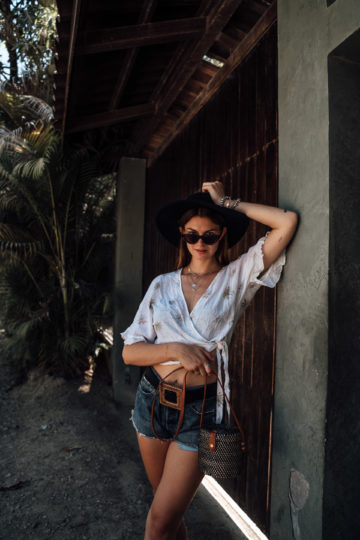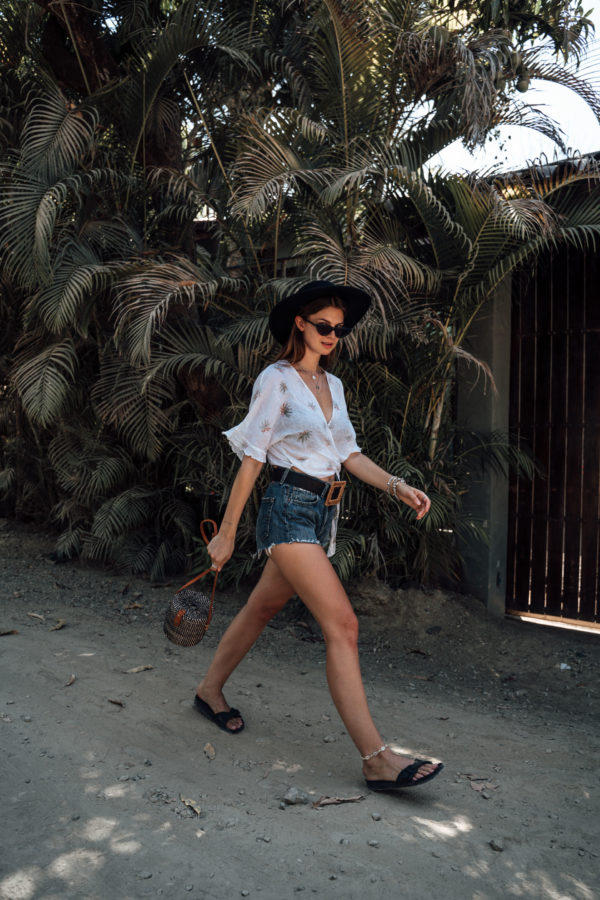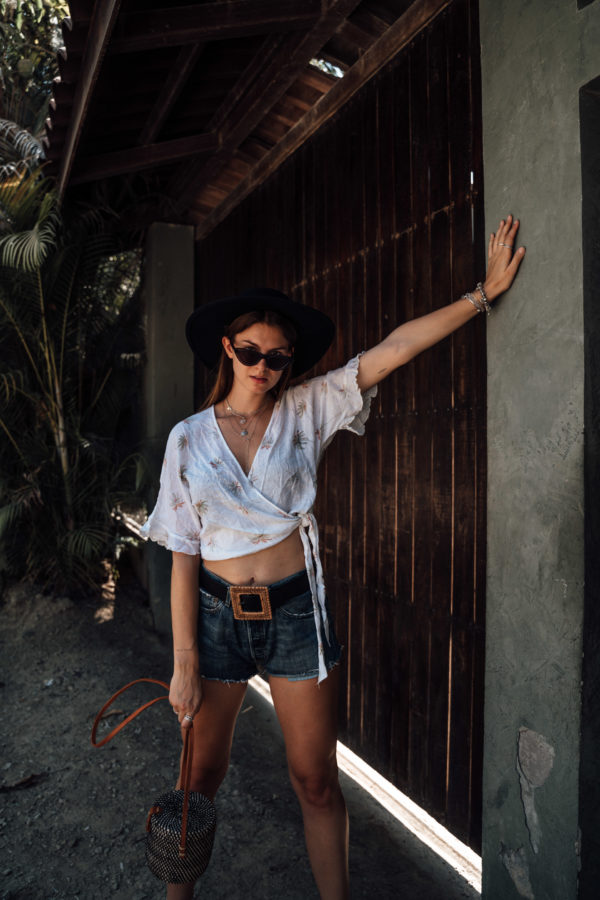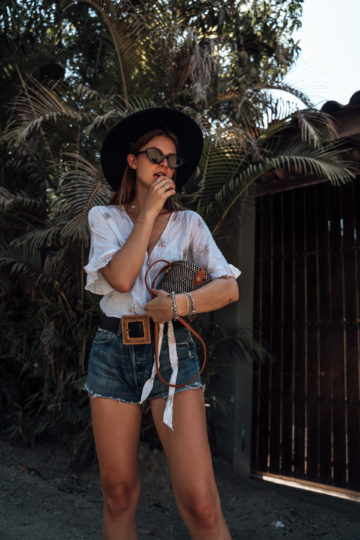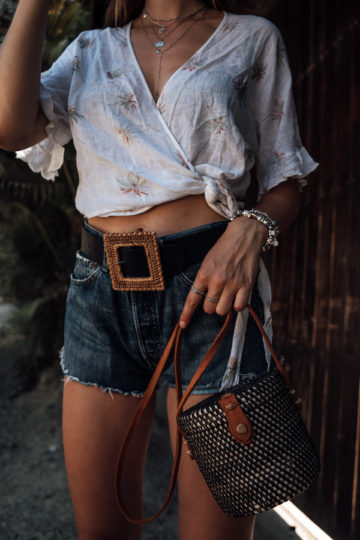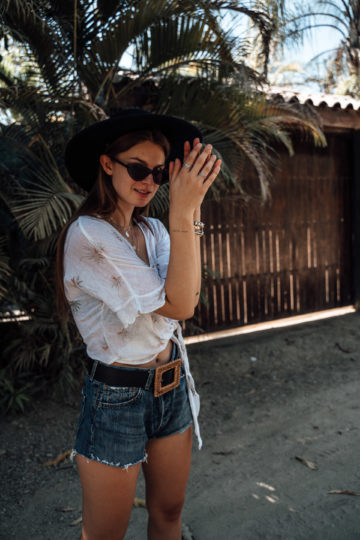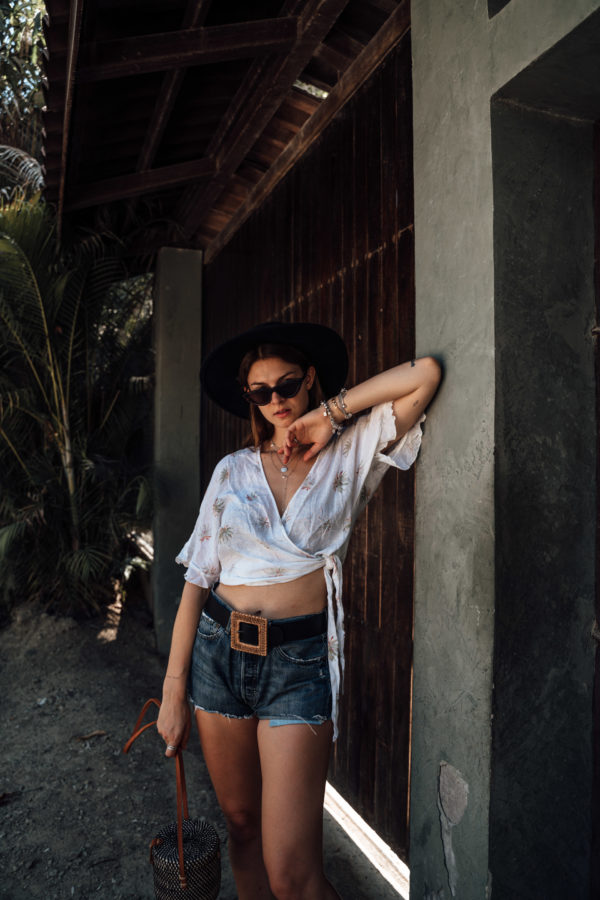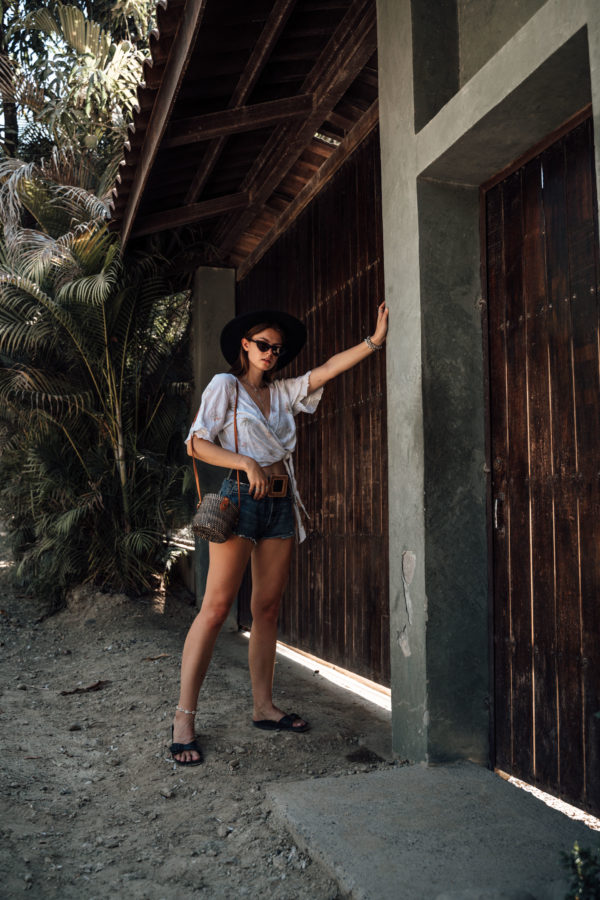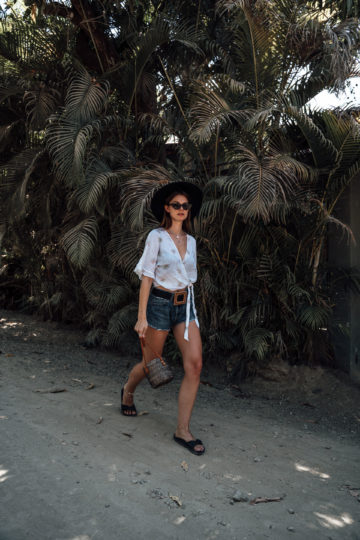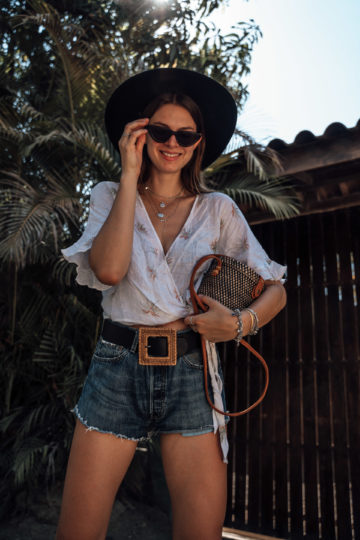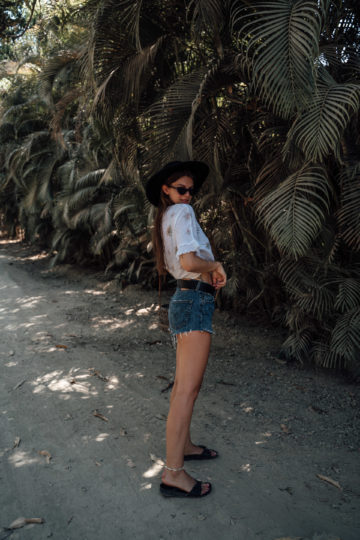 *Ad, brands named – Levi's Shorts || Rails Shirt || Mango Hat || Onvacay Bag || Pieces Belt || Birkenstock Shoes || Chimi Sunglasses