Coachella 2019
As I didn't share any new posts on the blog the past week, we will skip this part of my weekly review and instead, I will share a little bit more about my very first Coachella, about the first Coachella weekend 2019.

As I already mentioned, I wasn't sure what to expect and if it's a really nice festival or just overhyped. Due to that, I didn't have a lot of expectations. I have to say, that Coachella was much better than expected. The line-up wasn't the best or better said, there weren't a lot of artists I wanted to see, but the festival itself is pretty cool. I was surprised how clean and well-organised everything was, and the whole festival area had so much to offer. Yes, it is huge, and we had to walk a lot, but when you have the right pair of shoes, it doesn't really matter. Just make sure to bring comfortable shoes, because otherwise you won't survive a single day – believe me hahaha.
After a great start into Coachella weekend one, we had even more fun on Saturday and Sunday. We knew most parts of the area and where to go and weren't lost anymore. We had a great time listening to artists such as Khalid, Ariana Grande or Wiz Khalifa and just enjoyed ourselves.
There's not much more to add. Coachella is way more fun than I expected it to be and it definitely is worth a visit. Yes, the tickets are very expensive, and you have to buy them without knowing the line-up, but even if the line-up isn't the best, I promise you, you wouldn't regret buying the tickets.
Looks of the Week
Due to Coachella and a few more days in Los Angeles, I do have quite a few outfits I can share with you today. So here you go: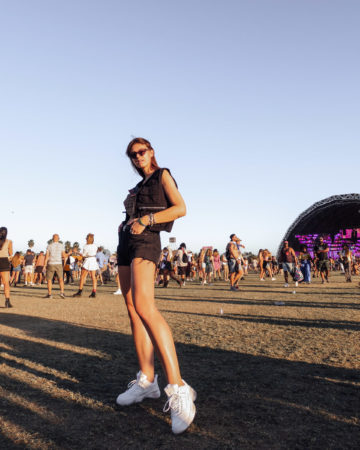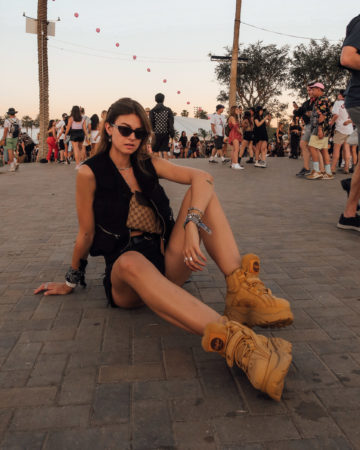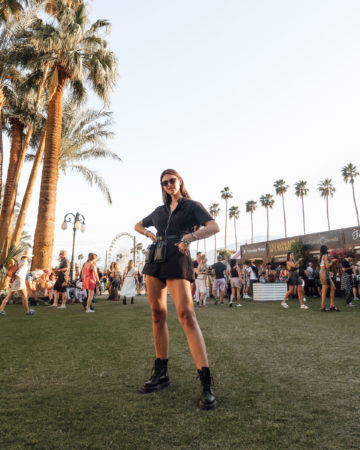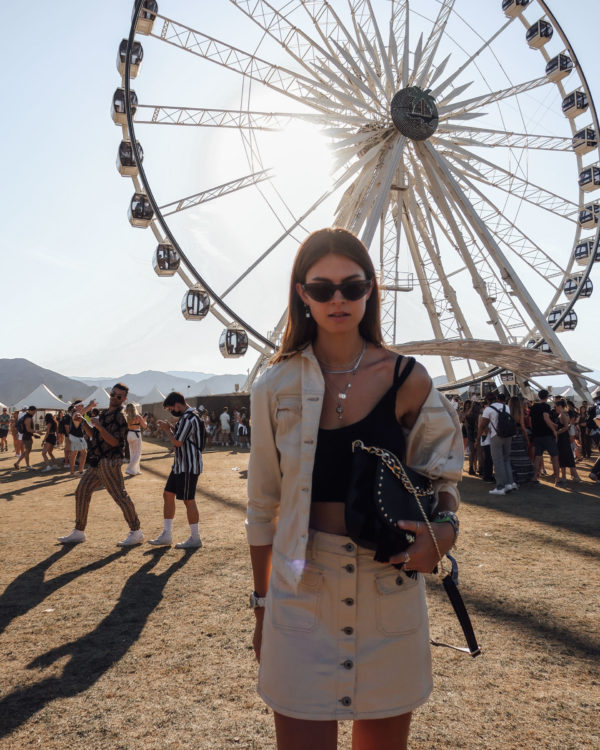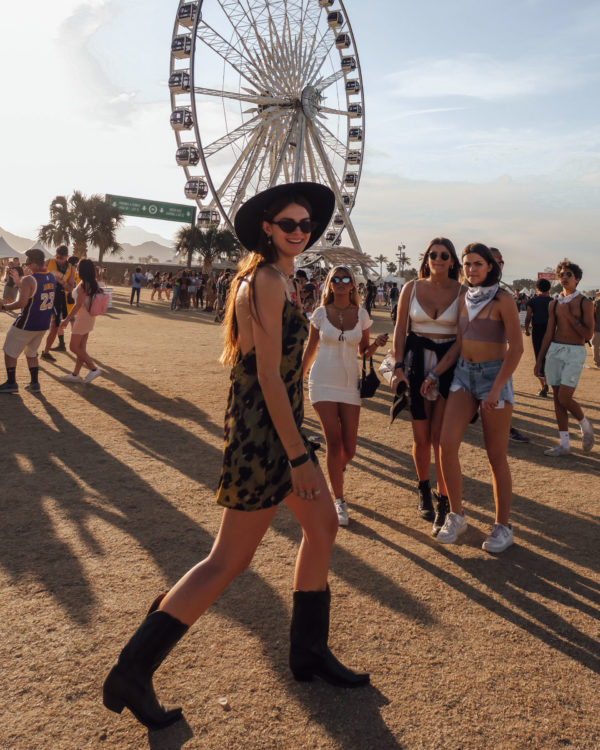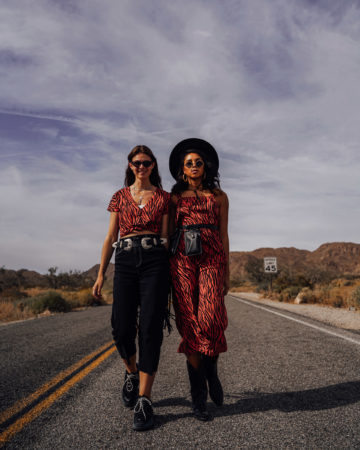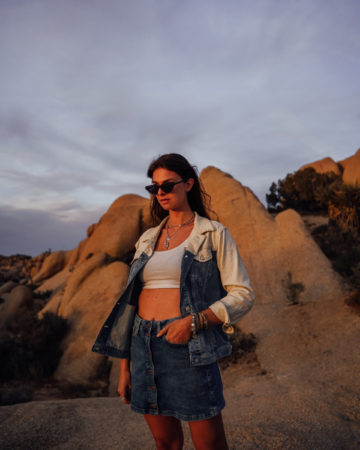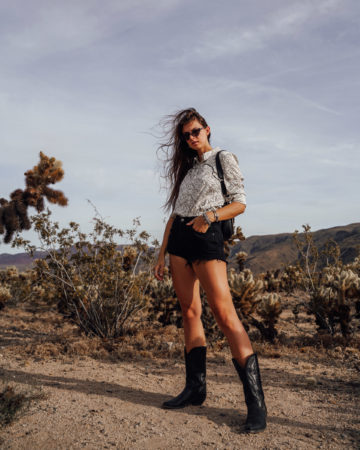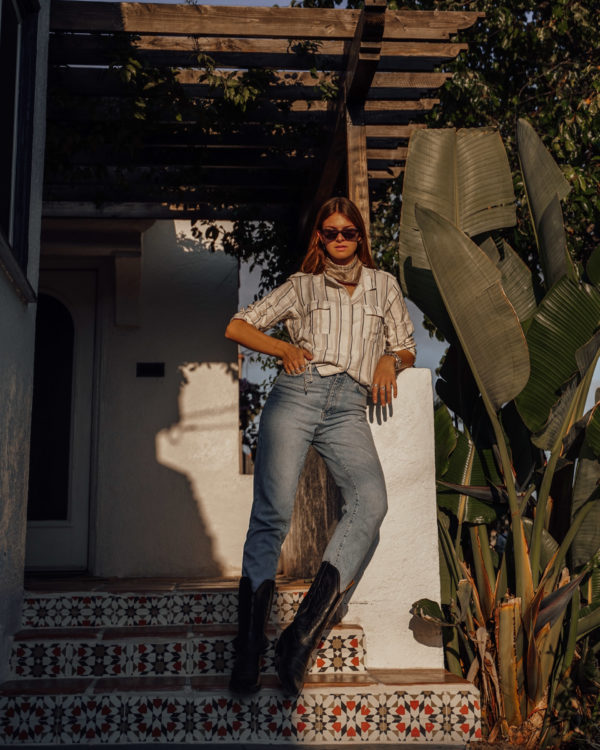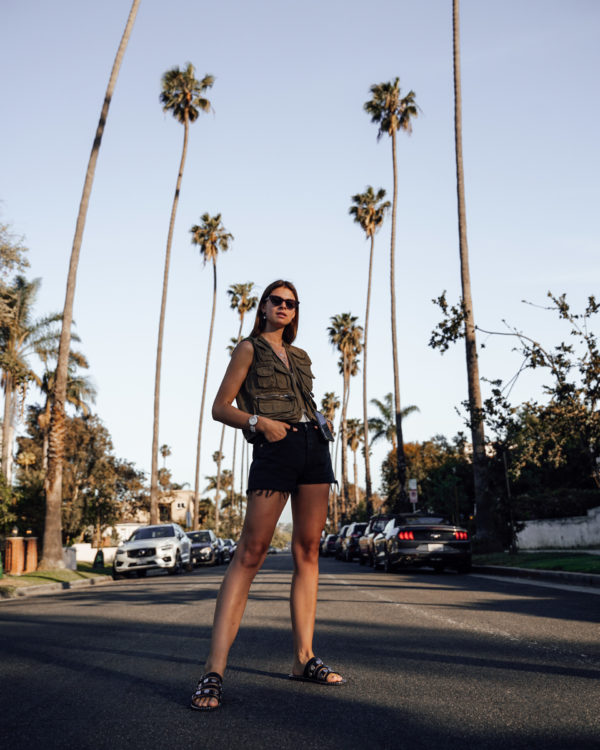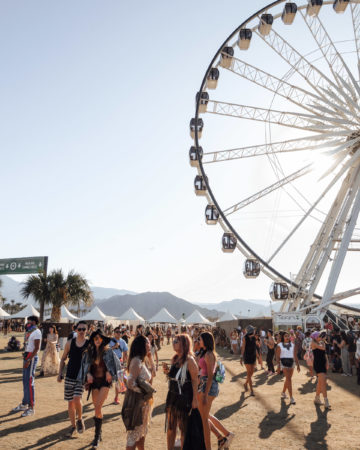 What happened the past week
After Coachella, it was time to head back to Los Angeles on Monday. But we didn't drive directly to LA; we made a detour to Joshua Tree National Park. We joined the others we'd stayed with in La Quinta for Coachella for a little road trip through the national park, and it was such a good idea. We passed so many beautiful landscaped and ended up watching the sunset on top of one of the stones you can find in the national park. I couldn't have imaged a better way to end the Coachella weekend than this. Once the sun was gone, we headed back to LA where we arrived quite late at night.
We had three full days in Los Angeles before our flights back to Berlin and these three days were filled with content creation. We got up early in the mornings and worked a lot. We spent a lot of time in Venice, but also went to Santa Monica Pier and the Getty Museum. I wish I could share more about our last days in LA, but we didn't really do anything more than working. And on Friday around noon, it was time for me to head to the airport, to return our rental car and to catch my flight back to Berlin.