Blog Posts and Youtube Videos of the Week
Another week is over, and it's time to talk about what happened as well as what I published on the blog. I still had a few outfit posts from Berlin left for which I wrote the texts when we were on the plane from Berlin to New York. Due to that, I didn't share any content from New York or Costa Rica this last week. Instead, I shared four spring outfits from Berlin with you. It's been a while since I last shared so many posts within a week, but as I had them all prepared, I thought "why not?".
The first outfit I shared with you was all about a striped suit and white boots. It is the perfect office outfit for a spring day in the city, so if that's something you need inspiration for, make sure to check out this post. The second outfit post I shared might also be an outfit you could wear to the office on a warm spring day. It's a combination of a black dress and a white button-down shirt. I was also wearing a bigger bag, something I haven't done in a while. The other two outfit posts were all about midi skirts. I talked about how you can combine a midi skirt with an oversized cardigan as well as one of the trend colours of 2010: yellow.
On YouTube, I barely shared anything. I know, I told you I would share some more travel content, but the only videos I shared were a styling video and my Amsterdam vlog. I still haven't finished my best of travel 2018 video, and neither have I started editing my New York vlogs. At the moment, I am really enjoying our vacation and am focusing on creating the content. As soon as I am back in Berlin (or on a plane), I will start to edit them – promise!
Looks of the Week
You know, that I always take a lot of outfit photos when I am travelling, so here you go. Here are a few of the outfits I was wearing the past week in Costa Rica.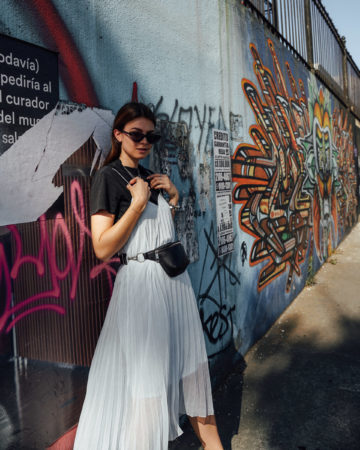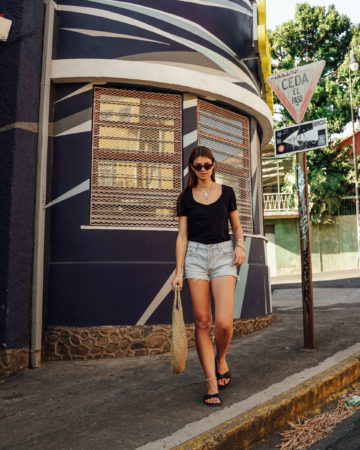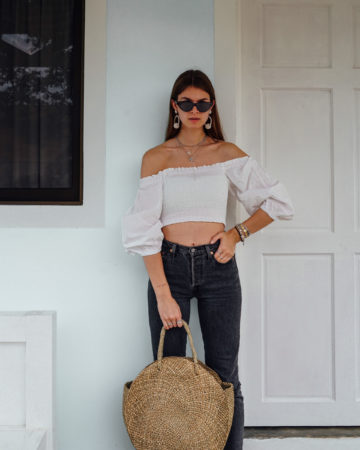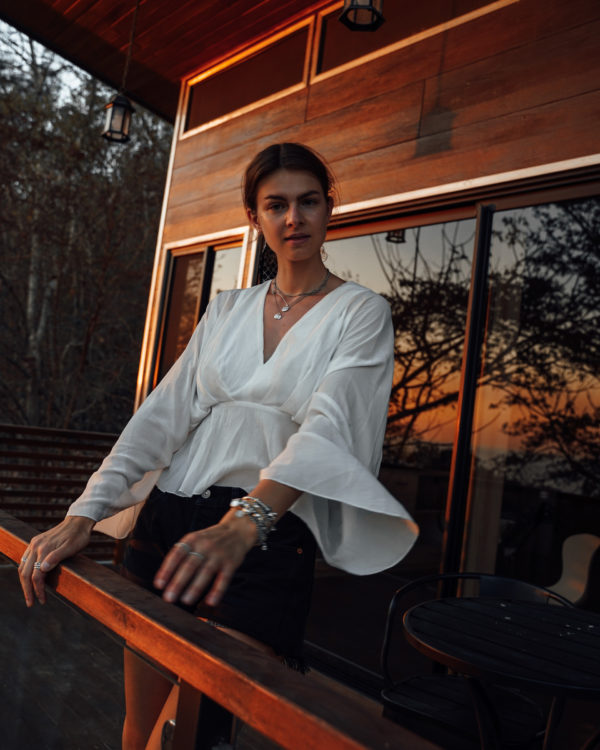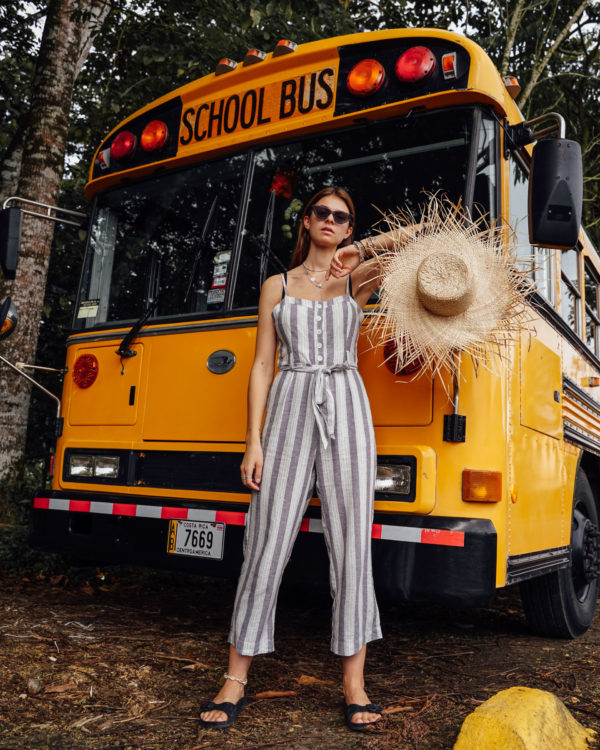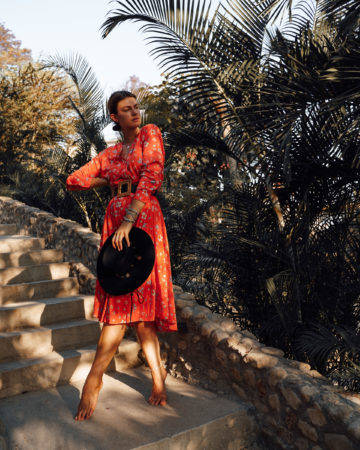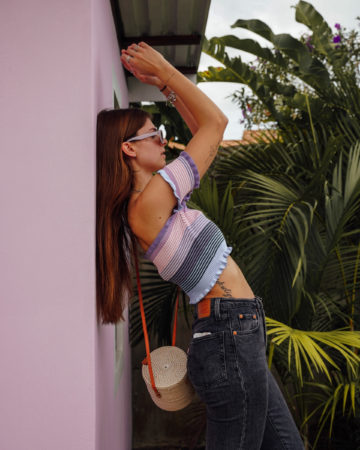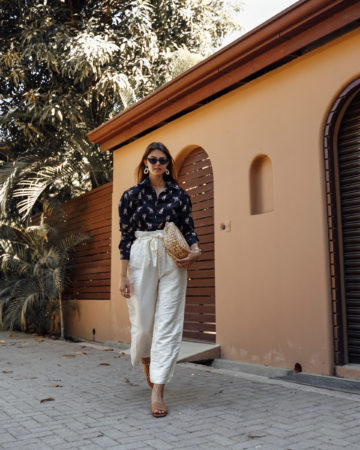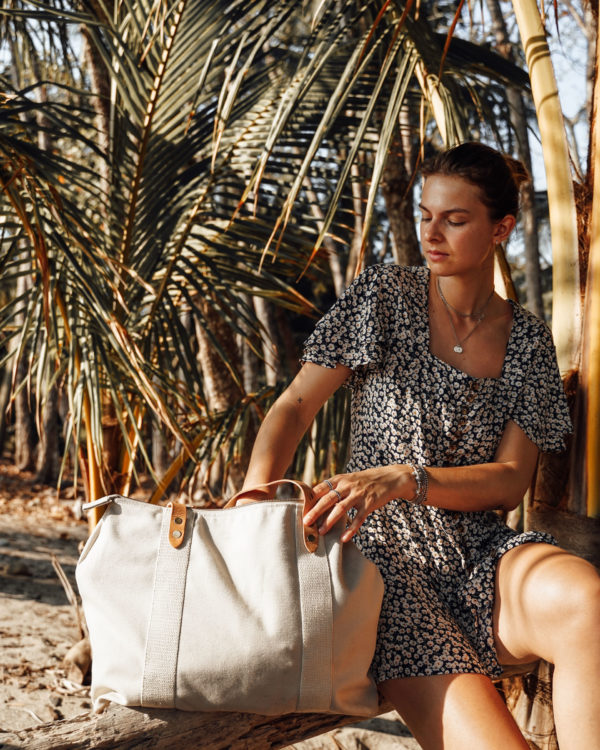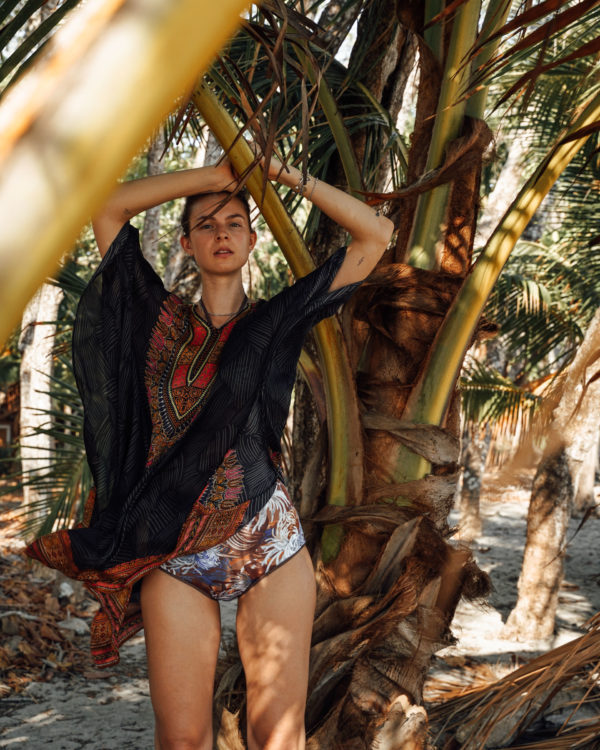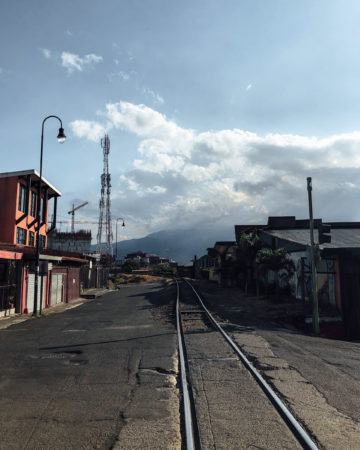 What happened the past week
Saturday was our first real day in Costa Rica after arriving quite late on Friday night. We stayed the first two nights in San José to organise a couple of things such as getting a rental car and SIM cards. We also had to create content for a brand here, and that's why we needed the Saturday there. We walked a little bit around town, got everything we need and really enjoyed being in a warm climate – finally! 🙂 On Sunday we left our Airbnb quite early to pick up our rental car at the airport and to drive to La Fortuna. It took us around three hours to get there, and we kept it easy that afternoon after our arrival. We sat down in a restaurant for a snack and had dinner at another hotel where we could also work a little bit. The wifi in our Airbnb wasn't working at all, and we had to get some things done. The next day we wanted to explore the area around La Fortuna as it is well-known for its beautiful nature and landscapes. Unfortunately, we had bad luck with the weather, and it was raining most of the time.
Nevertheless, we wanted to see something and decided to go to the hanging bridges about 45 minutes from La Fortuna. It was raining a lot, but we didn't mind. We bought rain ponchos and did the 3,5 miles walk through the jungle across hanging bridges. I actually really liked the atmosphere caused by the rain, it looked kind of magical and mystic at the same time.
We had only one day in La Fortuna and left on Tuesday to continue our trip. It was a looong day of driving, but after seven hours we'd finally arrived at our location for the rest of the week: Santa Teresa Beach. The drive was very exhausting as some parts weren't paved roads and we didn't rent an SUV, but it was worth it. Santa Teresa is such a beautiful place. We had a late lunch at Earth Café (ate the acai bowl, that was quite good), went grocery shopping and spent the rest of the day in our Airbnb. The sun goes down quite early here (around 5.45 pm), and once the sun is down, we catch up on work. 🙂 Wednesday started very calmly. We had breakfast, I read a little bit, and around noon we decided to walk along the beach for a little while. It wasn't the best idea, because even though we both used sunscreen, we got sunburned really bad. But before that, we had a great time on the beach, went for a swim and just lay down on the beach before heading back to the Airbnb for a shower and to take some photos.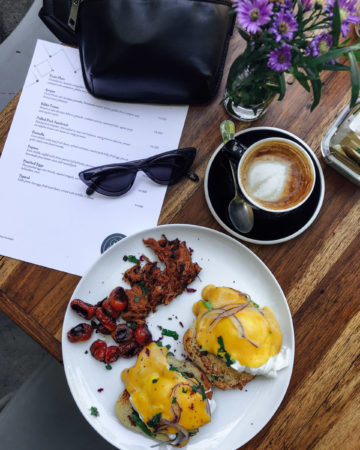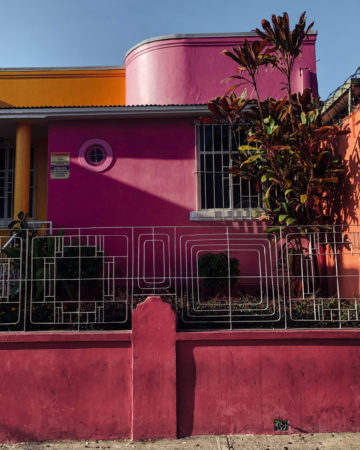 Laying in the sun wasn't an option for Thursday, so we put on our wetsuits and went for a surf in the morning. I first was a little bit sceptical and even afraid, but I am so happy I decided to rent the boards and just give it a try. Surfing that day was so much fun. I really enjoyed it! We also met another couple from Germany and talked for a little while and had iced coffee in a cute café close to our Airbnb. We were quite exhausted after surfing and didn't do much for the rest of the day. We took a few photos, worked a little bit as soon as it was dark and went to bed early. Friday we started the day with surfing again, had lunch at the same café as the day before and in the afternoon we drove to Playa Hermosa, only 10 minutes away from Santa Teresa Beach. It's an amazingly beautiful beach and we spent some hours there just sitting on the ground somewhere in the shadow enjoying our vacation.