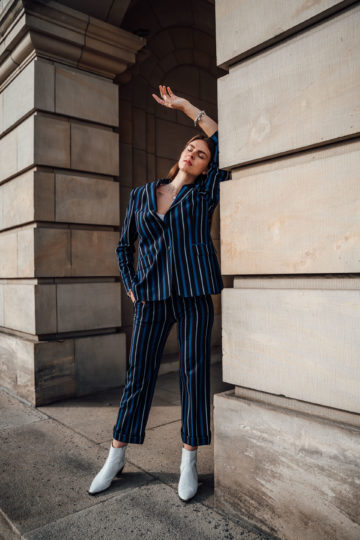 Happy Monday and a happy new week, guys! I know, you are waiting for the first posts from New York and Costa Rica, but you have to be patient as I first want to finish off with all the spring outfits we photographed in Berlin just before we left. I want to enjoy our vacation as much as possible, so I prepared a couple of posts while sitting on the plane on my way to New York. But don't worry, starting next week, you will get to see everything that we photographed in New York, and maybe I can also share the first photos from Costa Rica where we arrived last Friday.
Back in Berlin, we didn't have the best weather. It was raining and gloomy most of the time. But in between all those dark, cold and rainy days, we had some sunnier days that almost felt like spring and I got to wear some of the spring outfits I've had in mind for quite a while. This striped suit was one of the pieces I got during late winter, and I couldn't wait to wear it.
How to wear a striped suit
I do like suits a lot, and I wish I had more in my wardrobe, but it isn't that easy to find a suit I really like. The colour never is a problem, but the cut is. Often the pants are not long enough, or they have an unflattering cut that doesn't look good on me in combination with a blazer. When I first saw this striped suit, I also wasn't sure whether I was going to like it or not and if it would fit very well. And yes, would I have gotten my true size, I probably wouldn't like it.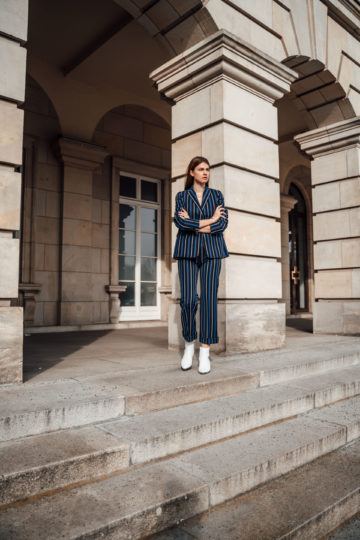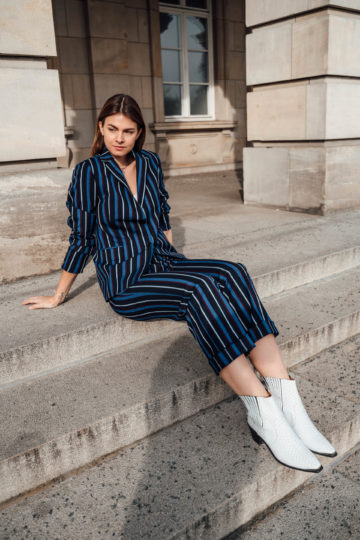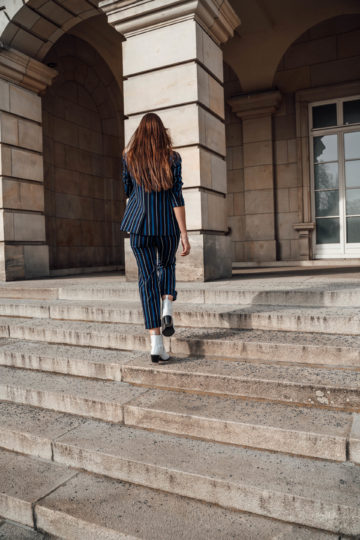 But I got the blazer in a 42, so it's quite oversized, and only the pants are my usual size. Of course, they are not long enough, but they are long enough to roll them up a little bit, and that worked quite good in combination with boots or a pair of flats. I also tried wearing them with sneakers and that works as well, but it isn't my favourite combination.
I wasn't not only unsure about the fit of this suit, but I also didn't know whether I really like the colour and the stripes. But as I mentioned last week, I am getting more used to colourful clothes and prints, and I tried to think of three different outfits with this suit:
You can always combine this striped suit with white. Wear a white shirt, a white sweater or as I did the other day a white cropped top underneath the blazer.
I wouldn't go for another print in combination with the stripes, so always keep it simple. White isn't the only colour that works with this striped suit. Another shade of blue does as well or wear it with burgundy as you can find this colour in the suit already.
Colour-wise I already had a few options in mind. Clothing-wise it also was quite easy to think of something. Suits always work in combination with simple t-shirts or sweater. You can also style them with a hoodie or a button-down shirt. And when the pants are high-waisted, you can always style them with a crop top.
Having these colours and clothes in mind, I cut put together a lot of different outfits with this suit. Maybe I will style it differently as soon as I am back in Berlin. Is there anything you would like to see? How would you combine a striped suit like this one?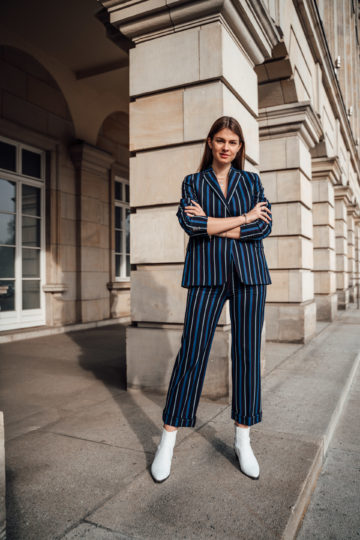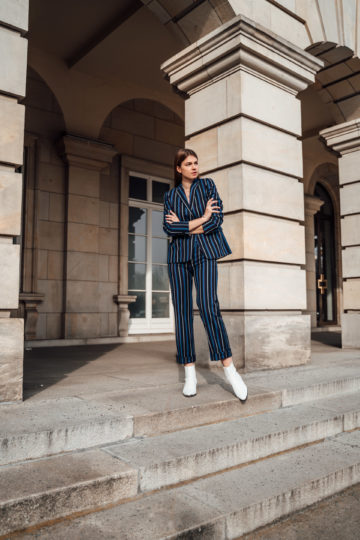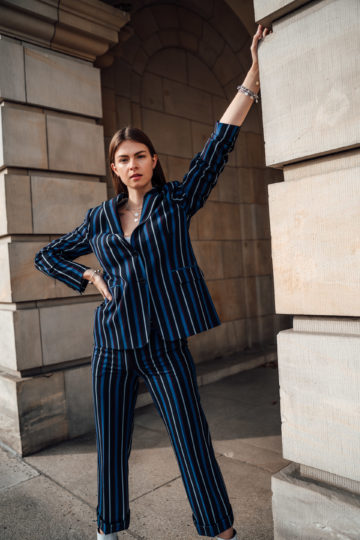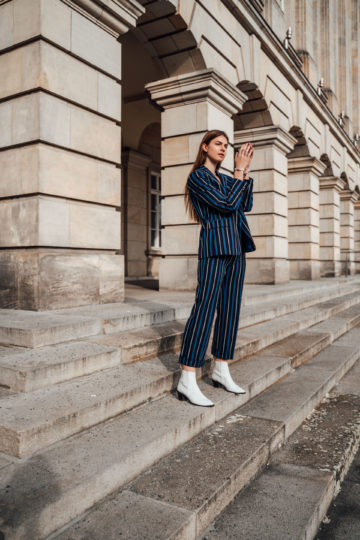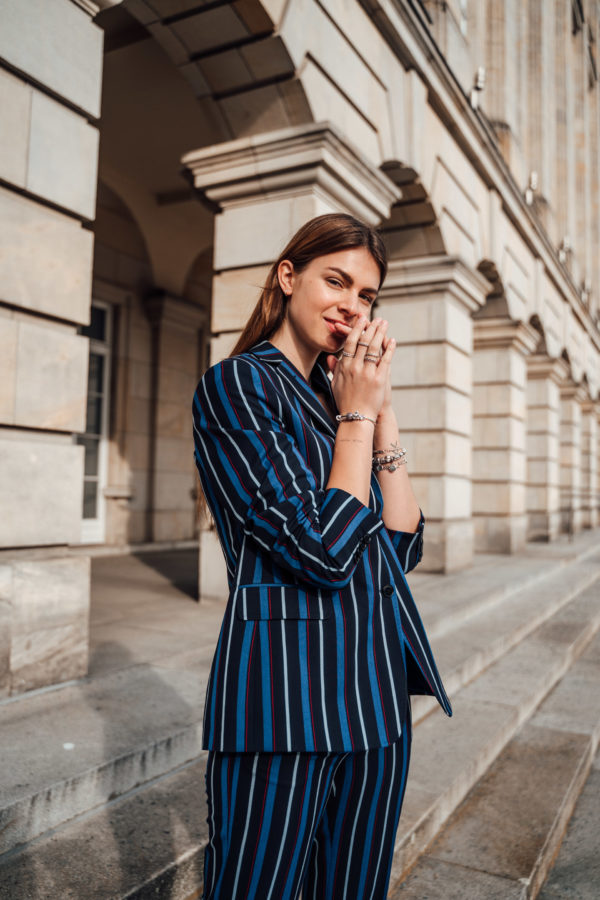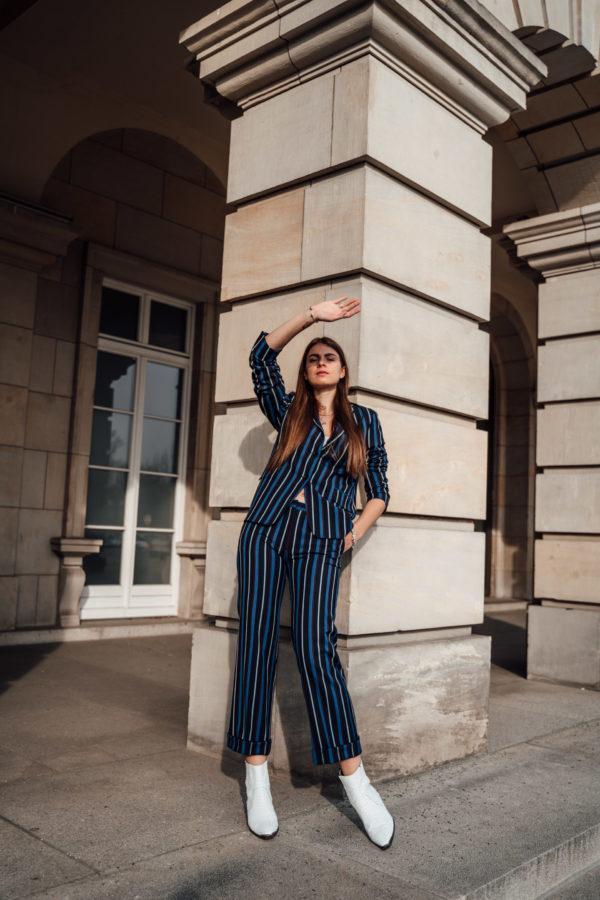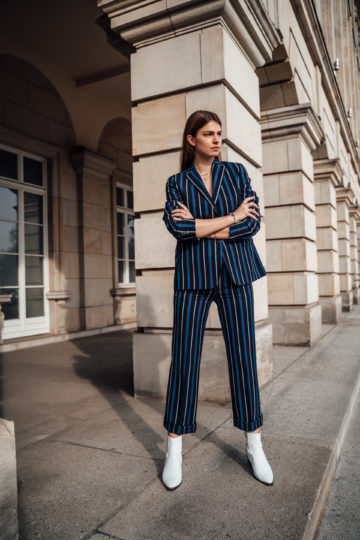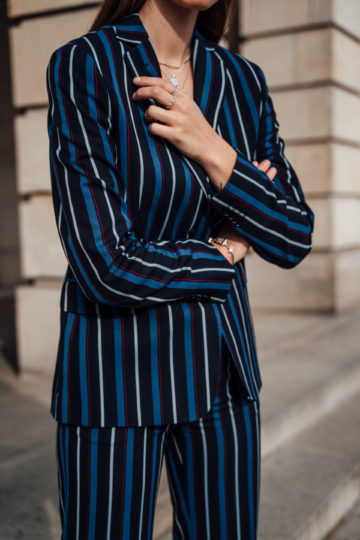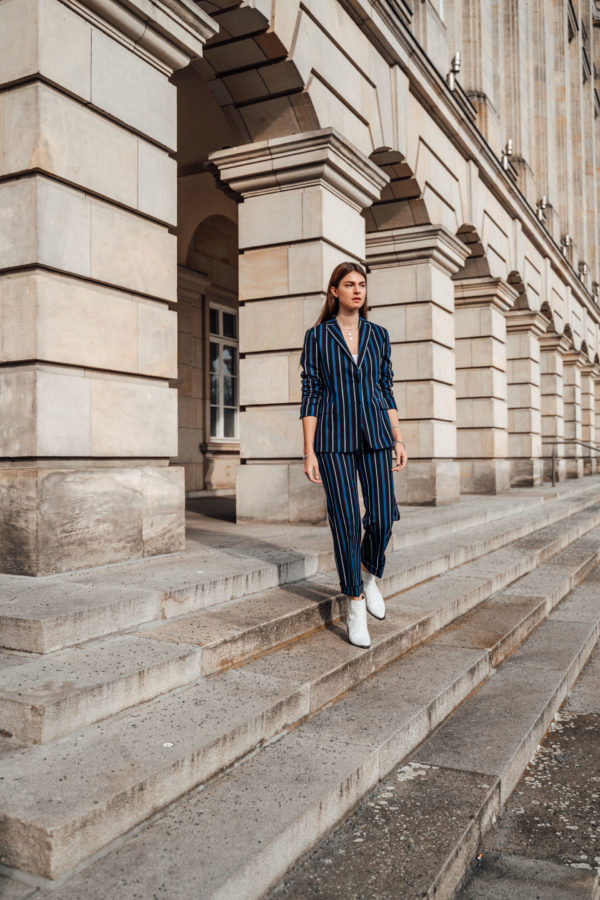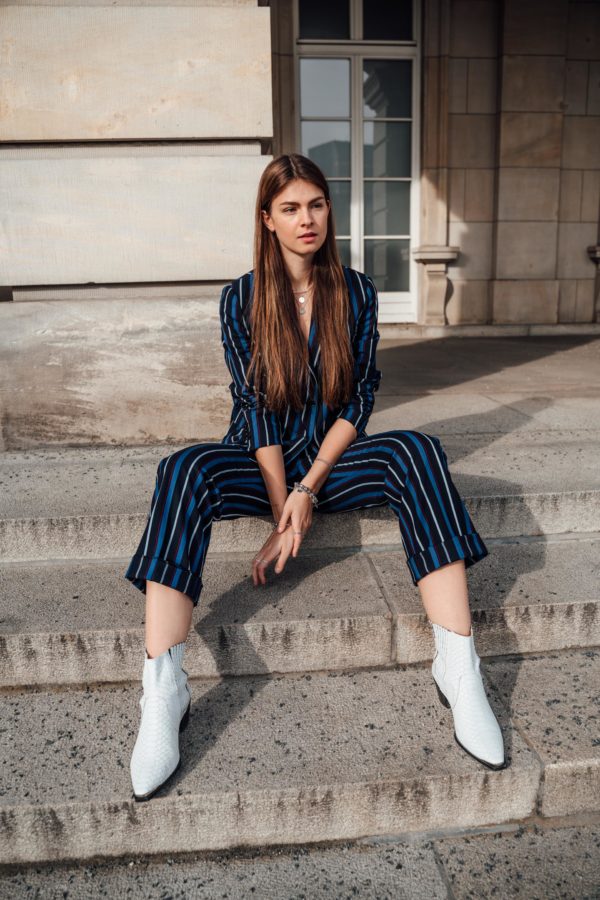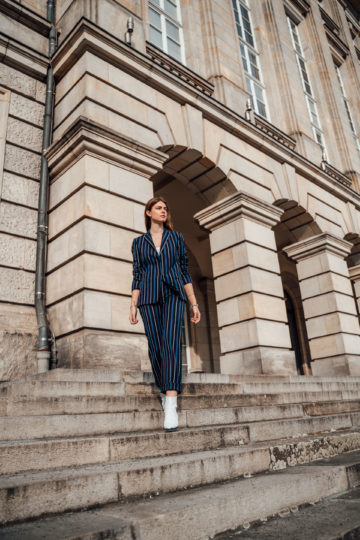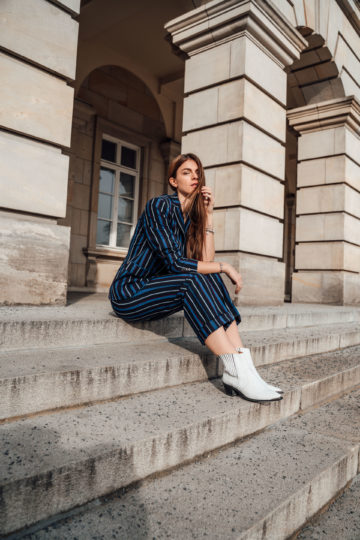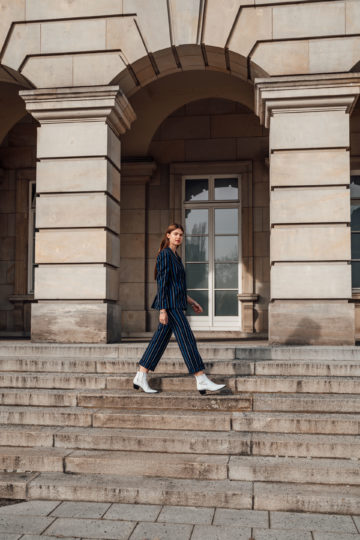 *Ad, brands named – GANT Suit || flattered Boots