Blog Posts and Youtube Videos of the Week
This part will be empty this week as I neither shared anything on the blog nor on YouTube. Yes, I was thinking about writing new posts and finally editing the vlogs a lot, but I ended up not stressing about it as I really wanted to enjoy our vacation. The next weeks are also going to be very hectic and I just needed to recharge my batteries. I will try to prepare a couple of posts before flying to LA next Tuesday and maybe I will even have the time to work on my vlogs. Make sure to stop by on a regular basis here on the blog and on YouTube, if you don't want to miss a thing. And if you can't wait to see the content, you can always follow me on Instagram.
Looks of the Week
I didn't share any posts on the blog or videos on YouTube, but we took a few outfit photos I can share with you today. I also have the feeling, that I will keep up with the number of outfits even after all the travels as it is finally getting warmer in Germany as well. But first, here are a few outfits I was wearing in Costa Rica: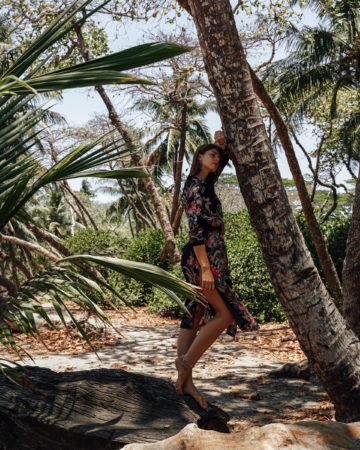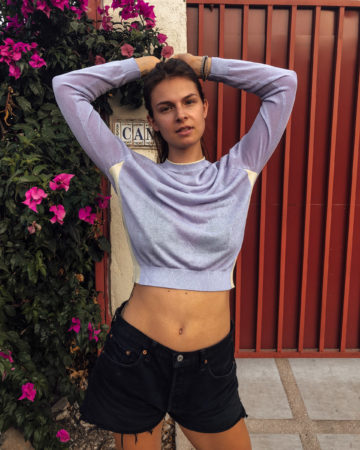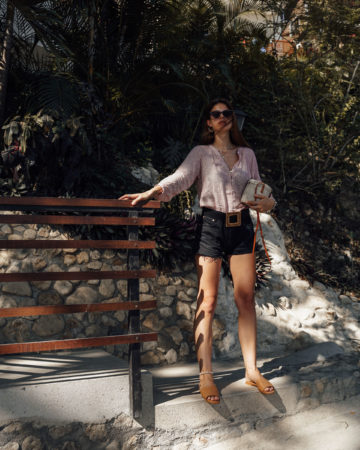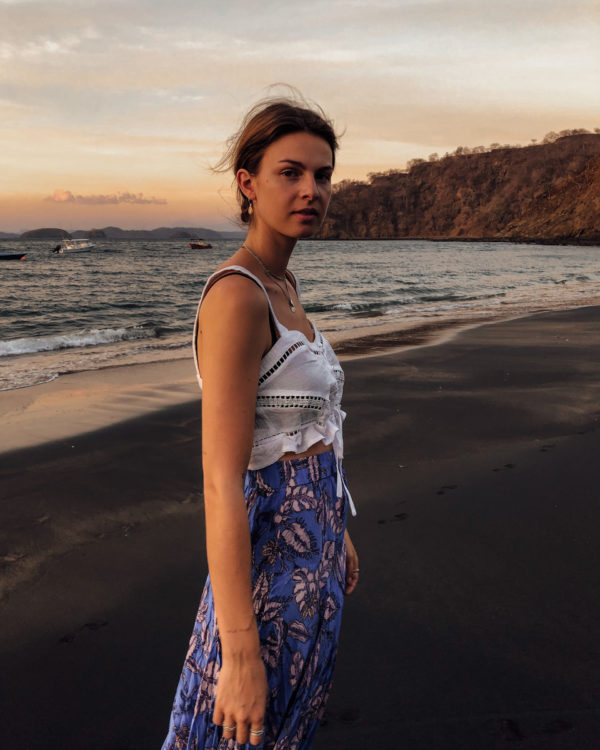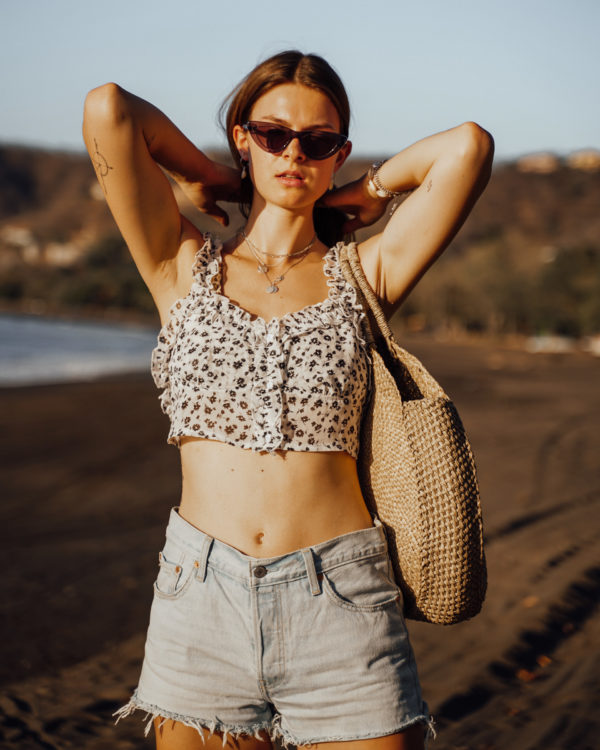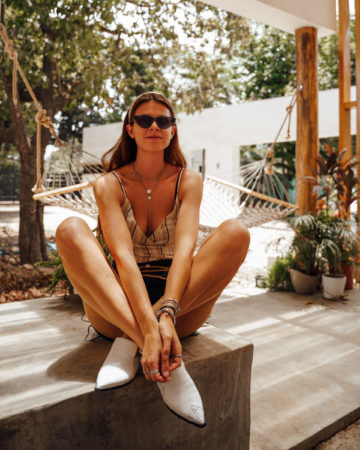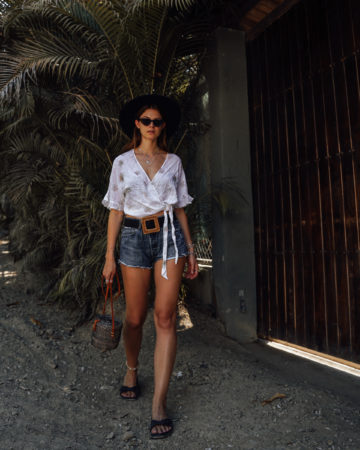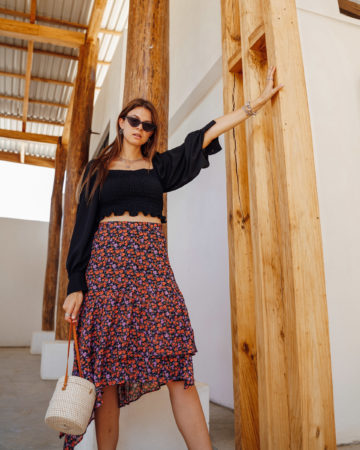 What happened the past week
The past week was our last week in Costa Rica. As you might know, we extended our stay in Santa Teresa by two more nights, so we stayed until Monday instead of Saturday. We really enjoyed our time in Santa Teresa and actually didn't want to leave, but we had a booking in another place and didn't feel like cancelling and rebooking everything. So on Saturday and Sunday, our days looked quite the same as the days before: we went surfing, spent some time out in the sun, relaxed a lot and worked a little bit. We also went to Playa Hermosa one last time before one last sunset surf on Sunday.
On Monday we first wanted to fo surfing in the morning, but we were too sore from the days before, so we skipped this part, packed our bags and went to our favourite café in Santa Teresa. Not, that we didn't try a lot, but we spent every single day at Cafca Café as it was just around the corner and had really good coffee and the best banana bread.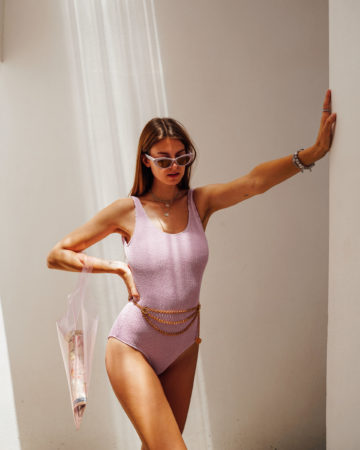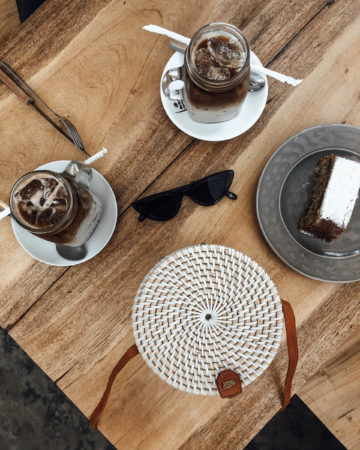 Around noon we left and drove the four hours (took us a bit longer) to Playas del Coco. We didn't know what to expect and were a bit sad to leave Santa Teresa, but we were also looking forward to getting to see a little bit more of Costa Rica. Playas del Coco also is a nice place, but it is nothing compared to Santa Teresa. You can't surf there and it's also not the best area to go for a swim. But it's great for fishing, beach hopping and diving tours. The beaches around are also quite nice, not too crowded and all do they have black sand, which is quite cool. The vibe is completely different from Santa Teresa, it's less relaxed and laid-back, but still nice. So we spent our two full days there just laying by the ocean, enjoying the sunshine, reading and relaxing. I think these two days were much needed and a nice ending to our Costa Rica trip.
On Thursday we had to drive back to San José. It took us around 4 hours, so we arrived in the late afternoon. We didn't do a lot the rest of the day, because we had to get up quite early on Friday to catch our flight back to Berlin.