Blog Posts and Youtube Videos of the Week
I might have mentioned before that I took advantage of the long flight to New York to write a few blog posts and prepare them for you to make sure you would get enough outfit inspirations while I am in New York and Costa Rica. That doesn't mean that I won't share anything from there as well, but I first want to share everything I've left from the days in Berlin. So last week I shared three new outfit posts with you. The first outfit I shared was a casual spring outfit for which I'd combined a long coat and an all-black outfit. The second outfit post was all about how to make an all-black outfit more interesting and last, but not least I shared a look with a pair of green pants. Check them out and let me know which one of the three spring outfits is your favourite.
On YouTube, I didn't really share anything. I know, I wanted to publish my best of travel 2018 video as well as the Amsterdam vlog, but I just didn't manage to finish the videos. The Amsterdam vlog is almost finished, the best of travel not even close to it, but I am working on it. Instead of travel-related content, I shared a new styling video on YouTube, and another one is coming next week. Soon, I will also share more vlogs – stay tuned and don't forget to subscribe.
Looks of the Week
This week I finally have a few outfits I can share with you. We did take not only a few photos in New York but also the days before departure day in Berlin. So here you go: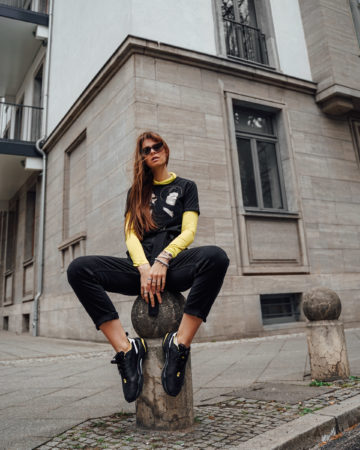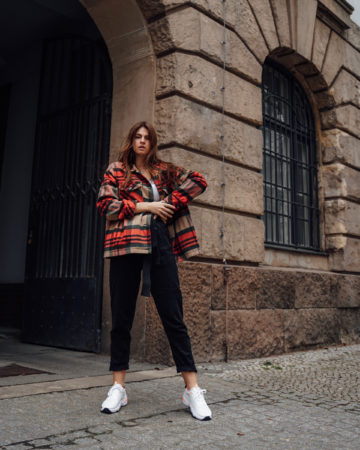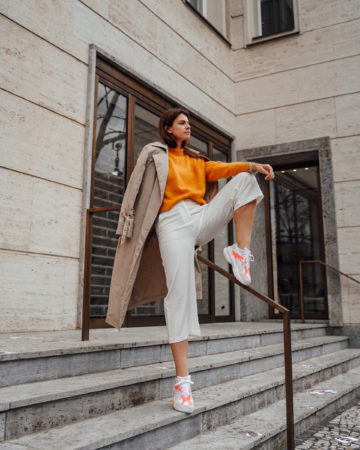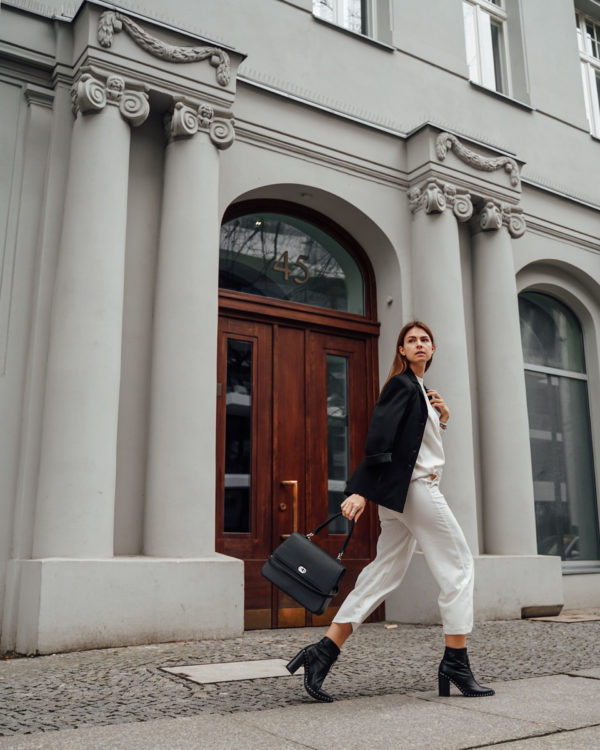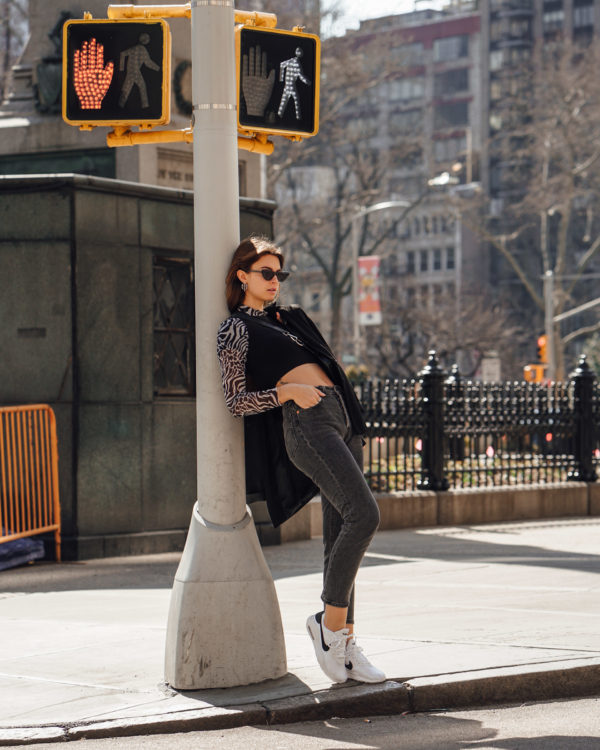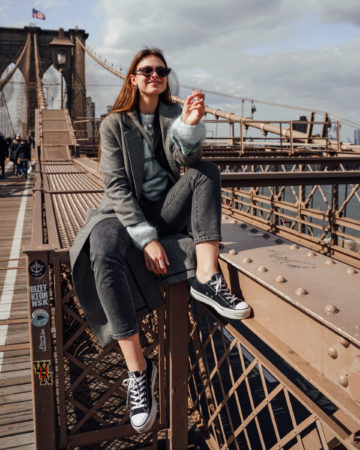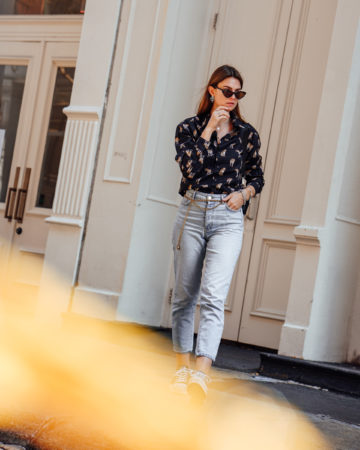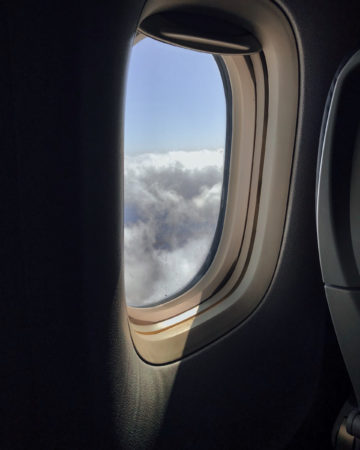 What happened the past week
It's been an eventful week, wow. The past weekend was filled with organisational things such as packing my suitcase and preparing a few things at the office for our time away. We had a lot to get done before our flight to New York, and no exciting things happened. But on Monday morning we finally headed to New York. We had a morning flight and arrived in New York around 2 pm. Of course, we were a little bit exhausted after this 9 hours flight, but nevertheless, we wanted to walk a little bit and enjoy the sunshine and New York to the fullest. We were staying in Chelsea and on our arrival day we walked down to Soho. We stopped at Shake Shack and had some fries, but other than that we didn't do anything that day. On Tuesday we took a ferry to Williamsburg and explored the area a little bit. Since our last trip to New York, Brooklyn is one of our favourite areas, and we wanted to spend at least half a day there. We just walked around and ended up at Shake Shack (yes, again.) to have burgers and fries. Afterwards, we did the Brooklyn Bridge walk, this time from Brooklyn to Manhatten and not the other way around as last time. We hadn't had planned anything for the evening that day, just wanted to grab something for dinner and stay at the hotel, but we spontaneously bought tickets for an NHL match at Madison Square Garden. It wasn't the best match, but such a cool experience. I will tell you more about it in my NYC guide. I will prepare for you. 🙂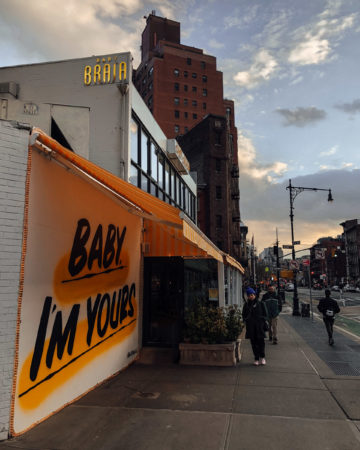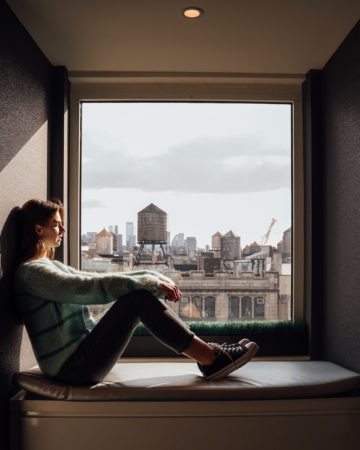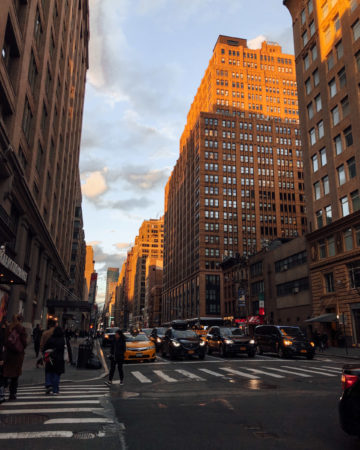 The next day we wanted to spend some time in Soho. We just walked around and took some photos, because it was the last sunny day in New York. In the evening we went to The Phantom of the Opera on Broadway, and I was so looking forward to this. Seeing a musical on Broadway was one thing on my bucket list, and now I can finally tick this one off. I knew the musical already as I'd seen it years ago in Berlin, but this one was sooo much better as for how I remember the one I saw in Berlin.
Thursday and Friday were our last two days in New York, and we had bad luck with the weather. It was supposed to be sunny and a bit warmer, but instead it was raining almost all day – both days. So on Thursday, we didn't really know what to do. We drove to Grand Central Station as I hadn't done this before – I really don't know why I never did this, Grand Central Station is so beautiful and definitely a must-see when in New York. Afterwards, we headed back to the hotel, spent some time there and went to a café in the early afternoon where we spent a couple of hours watching the rain from the inside. I wanted just to walk around, but it was too cold and wet outside. Friday was a little bit better but still rainy. It was my birthday, and we started the day with breakfast in Greenwich Village. Afterwards, we went to Soho, walked around a little bit and checked out some stores before going back to the hotel to pack our stuff. We had to leave around 2 pm to drive to the airport because on Friday we had a flight to San Jose, Costa Rica.