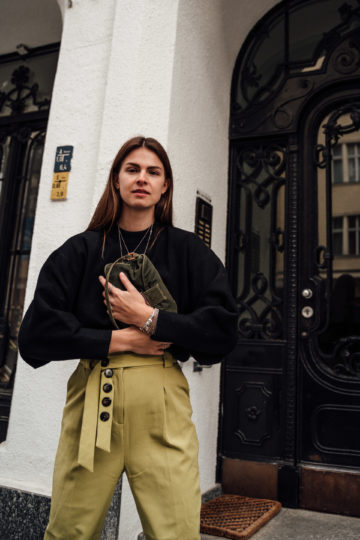 A while ago, I was barely wearing colourful clothes. I always felt like I would only wear them once and thought it would be such a waste of money to buy something for one outfit and a few photos only. Black, denim and white clothes are essential, and I usually wear clothes in these colours way more often. But things changed a little bit during the past years. I started to enjoy wearing colourful clothes and am not only wearing them once anymore and just to take a few nice photos. Because even if something is brighter and more colourful, it still offers many different outfit opportunities. So I started thinking about three to five different outfits I could put together around the colourful piece of clothing I was about to buy. It is what I always do whenever I am not buying an essential I can combine with almost everything.
The trick works pretty well for me, and that's why I started adding a few more colourful pieces to my wardrobe. And the green pants are one of these pieces.
How to wear green pants
I was wearing these green pants a couple of times already, but unfortunately, I only captured the one I am sharing with you today. Green is a colour you either like or you just don't like it at all. My mom would never wear anything green, she really hates this colour, and she probably would never like an outfit of me wearing something green haha. I don't know how you think about green clothes, but if you like it, here's how you can combine them: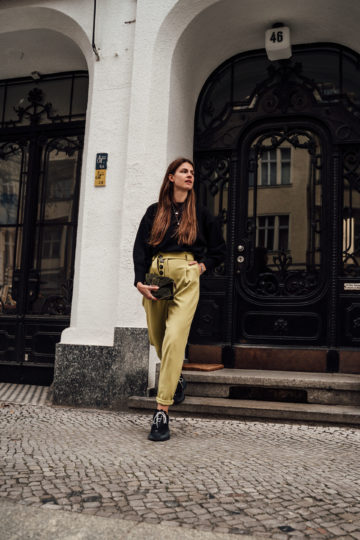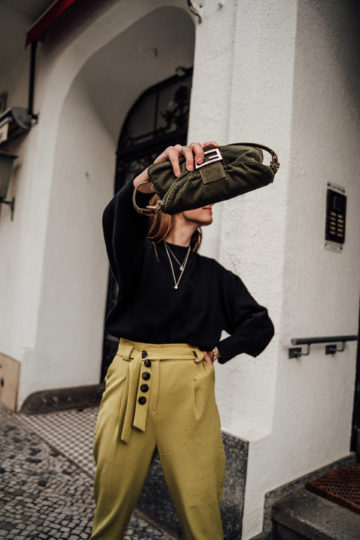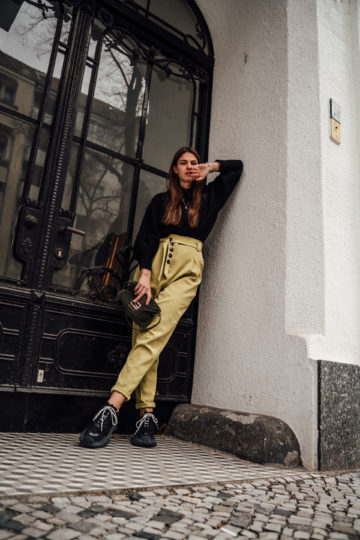 For once, you can always combine green with black, white, grey and denim. But you can also go all in and put together a really bold outfit. In this case, pink or lilac are colours, that would work in combination with green, and they work best in combination with a lime tone. I was wearing these green pants with a lilac coat during Berlin Fashion Week, and even though it was such an uncommon look for me, I kind of liked it.
But the other day in Berlin I decided to keep it more simple and combined my green pants with a black sweater and black sneakers. Instead of also wearing a black bag, I opted for my green Fendi bag. I know, it is two different tones of green, but I like the contrast and think it makes the outfit even more interesting.
Trend Colour 2019: Green
If you are still not sure whether you like green clothes or not, you might want to get used to it, because green is one of the trend colours in 2019. You are probably going to see it more often during spring and summer, and it will come in all different kind of shades. I like dark green and lime green the best, but who knows, I might also get myself a few other pieces in different green tones.
P.S.: We are leaving New York today to fly to Costa Rica, and I will soon share more about these trips here on the blog. On Sunday I will publish some first photos and more about what we were doing here, but other than that I will continue sharing spring outfits from Berlin for now. For more up-to-date content you can always follow me on Instagram and YouTube. xx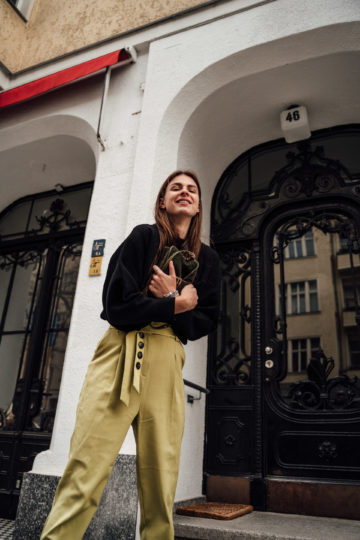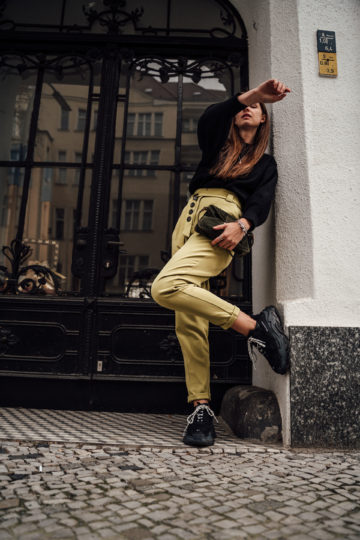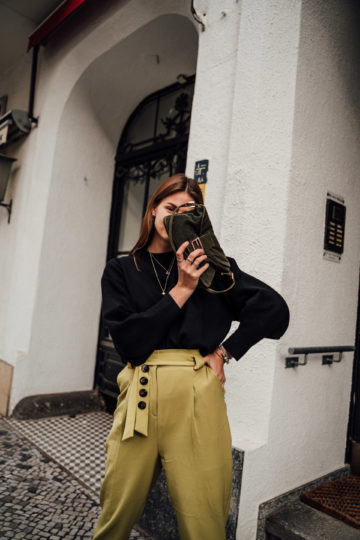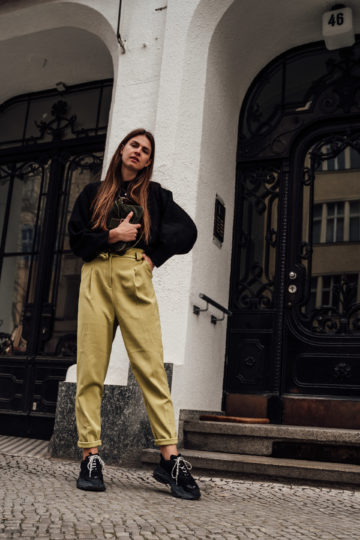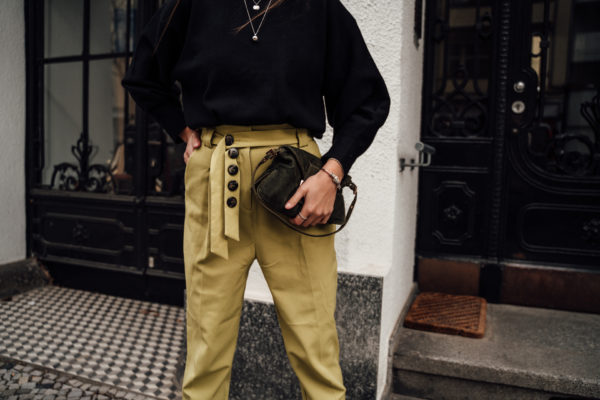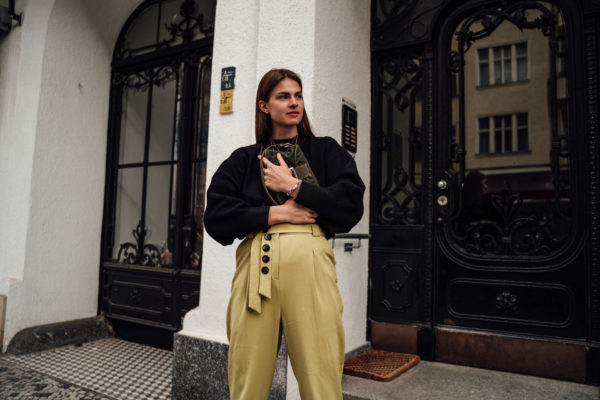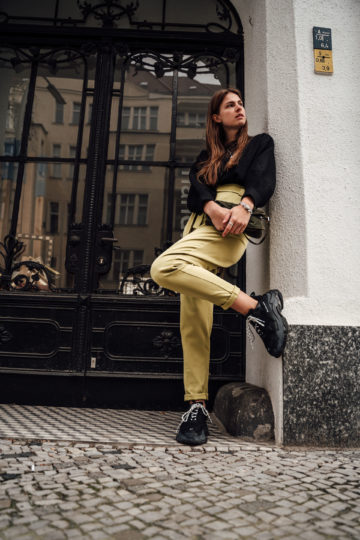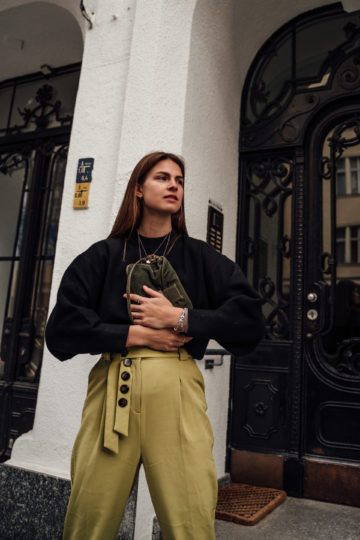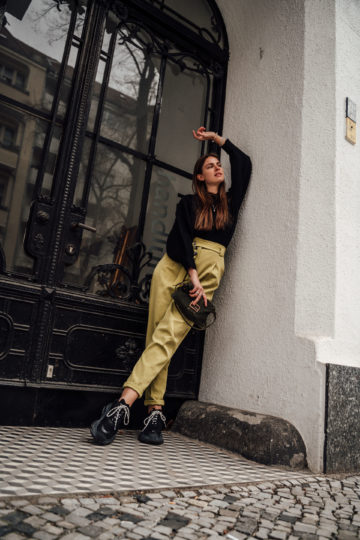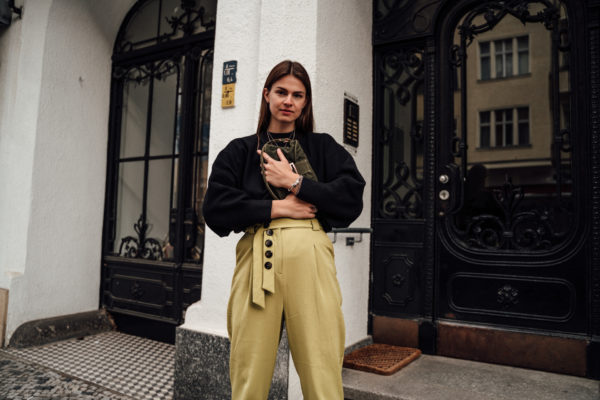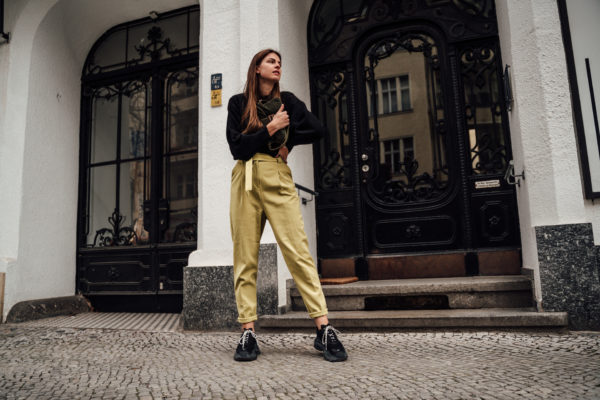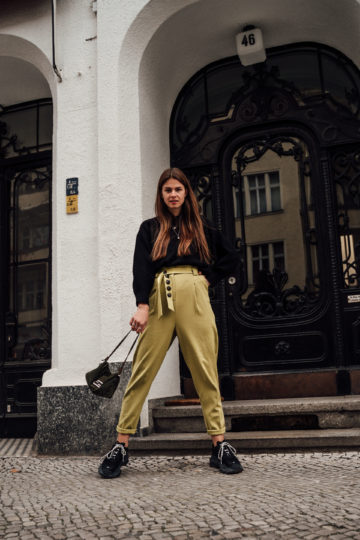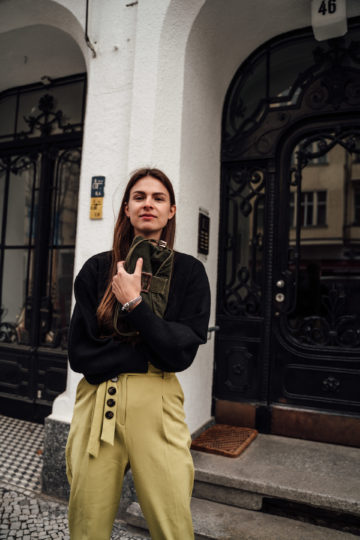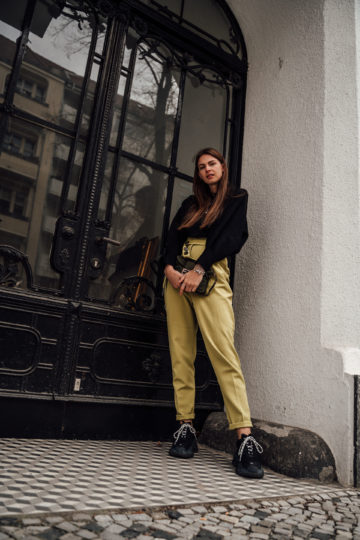 *Ad, brands named – Loavies Pullover || Asos Pants || Balenciaga Sneakers || Fendi Bag