Happy Tuesday guys! I still have so many pictures from Bali left so that this week will be all about this trip again. Yesterday I shared my favorite private pool villas with you, and later this week I will tell you more about the two hotels we stayed at in Bali. But before that, I have two last outfits for you guys. I know, they are summery and nothing you can wear in cold Europe right now, but I will not only share the outfit pictures we took. I will share more information about our Bali trip as well. And today I will start with sharing why I fell in love with Bali.
There are actually plenty of reasons why I fell in love with Bali and why I would travel to this island again! It is an amazingly beautiful island, that has so much to offer. It won't get boring in Bali and if even when you want to see something different, you can choose from all the islands around and go there for a day or two. Yes, you could stay even longer on the islands around Bali, because they are beautiful as well. But I doubt that anybody can ever be bored from Bali. There is so much I haven't seen, and I want to do, that's why I have to come back for sure! We tried to see as much as possible, but when you have only two weeks, you can't do that much. We were there for holidays as well and didn't want to spend all our time traveling around and trying to see as much as possible. We wanted to take it easy, enjoy our time and get an idea of what this island has to offer. And yep, that worked out very well! So well, I now want to go back as soon as possible, and I didn't think of it before.
To cut a long story short, Bali fascinated me and gave me a whole new feeling for life and here is why: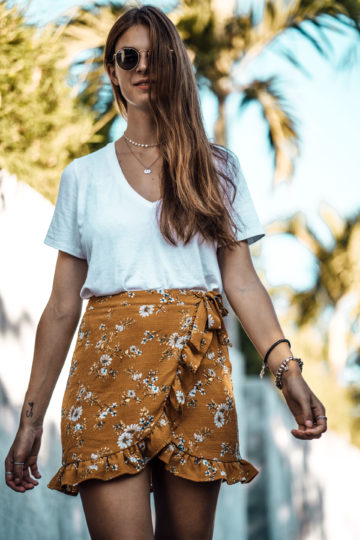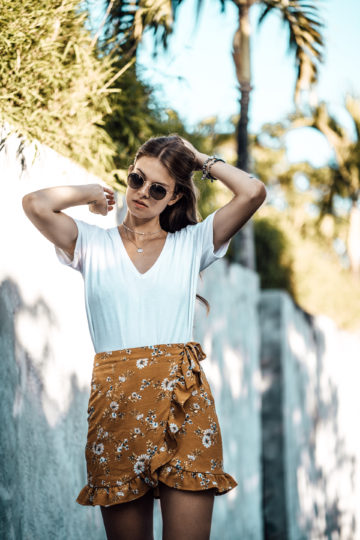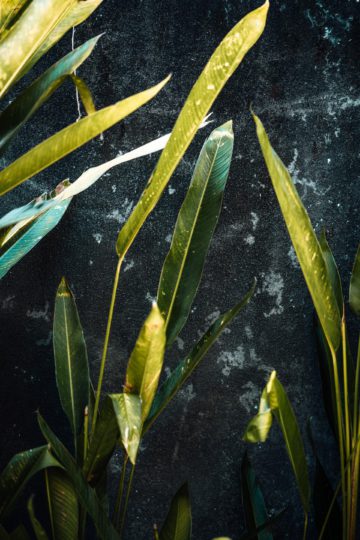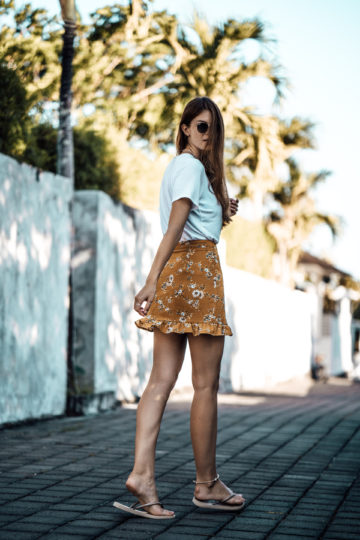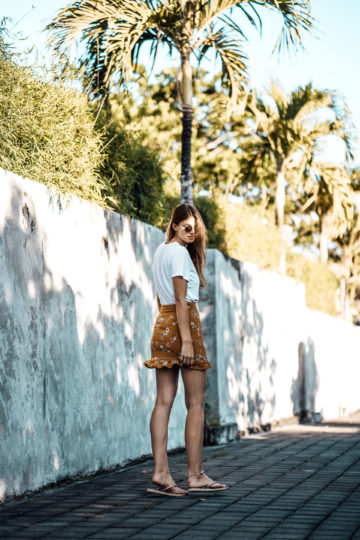 Because Bali is a tropical island
It is not a secret that I am a summer person. I would rather spend the rest of my life somewhere warm and sunny by the ocean than somewhere in the mountains. I am a happier person when the sun is shining, it is warm outside, and I am close to the ocean. And since Bali is an island with plenty of beautiful beaches, a lot of sunshine and tropical temperatures, it is no wonder that I liked it from the very first second.
I also like tropical flowers and plants, and Bali is full of them. Especially the rice terraces and fields caught my attention since it was the first time I saw something like this. So nature is another reason why I fell in love with Bali. Unfortunately, a lot of nature is being destroyed to all the construction work. Bali gets more and more attention and hotels, as well as private investors, are building resorts as well as houses and private pool villas there. On the one hand, it makes the island more attractive for tourists when there are more places they can stay at and, of course, when more restaurants, etc. are built. On the other hand, it destroys the island, and it's flair. Let's just hope they won't exhaust it to the max…
Because the people in Bali are very kind and the atmosphere is amazing
People in Bali are extremely friendly and helpful, and to me, it makes such a big difference whether people are kind or not. It changes the whole flair and atmosphere of a city, island or even country. When we stayed in Canggu, it actually reminded me of my time in Australia, especially the time we spent in Byron Bay. You barely can compare those two places with each other, but it was the atmosphere that made me think of Australia. In Australia people were very kind and happy as well, I never had the feeling that they were complaining or thinking of nothing but themselves.