Blog Posts and Youtube Videos of the Week
I shared a very special post last week. Well, at least it is very special for me because it was the post I shared in celebrating of the 7th birthday of the blog. I truly still can't believe, that I started seven years ago and that I am still here, still growing and still enjoying what I do a lot. I talked a little bit about the past year, and I would love to hear your thoughts on that, guys. So make sure to check out the post. 🙂 Other than that I shared one new outfit post. Yes, I wanted to share more, but once again I didn't find the time to write. The outfit I shared was all about statement bags. It looks quite autumnal, but in combination with the right clothes, you can easily wear this look in winter.
Even on YouTube, I was a little bit more active. I shared three new videos this past week. The first one is only available in German because it is another business talk video I created together with Luisa from Schere Leim Papier. The second video was another lookbook I filmed with Kim and Caro, and it was all about how to wear a blazer in winter. And the third and last video I shared this past week was the first part of our Athens travel vlog. I will share three vlogs from Athens in total because even though we were working a lot, we also filmed quite a lot and I really enjoyed taking you along.
Looks of the Week
We didn't take a lot of outfits once we were back in Berlin, but on Saturday and Sunday, we were still in Athens. And as you already know, we were in Athens to create content. That's why I can share a lot of outfit pictures with you today: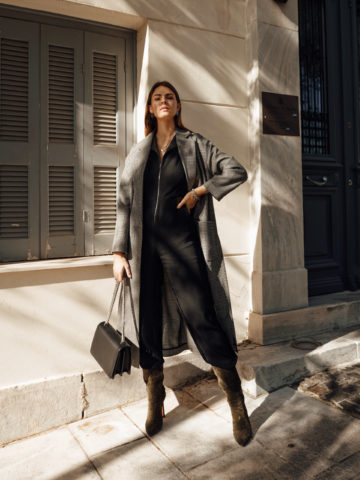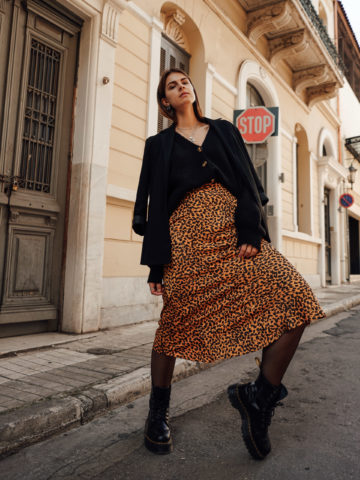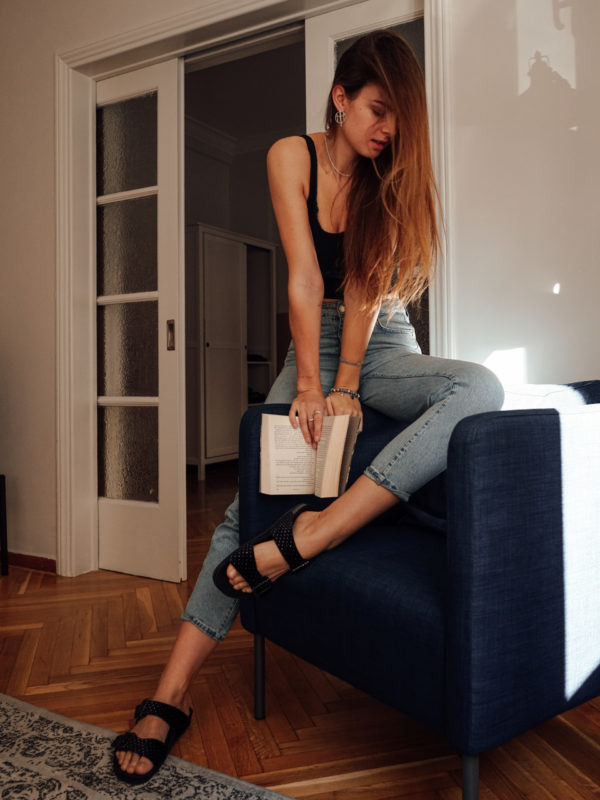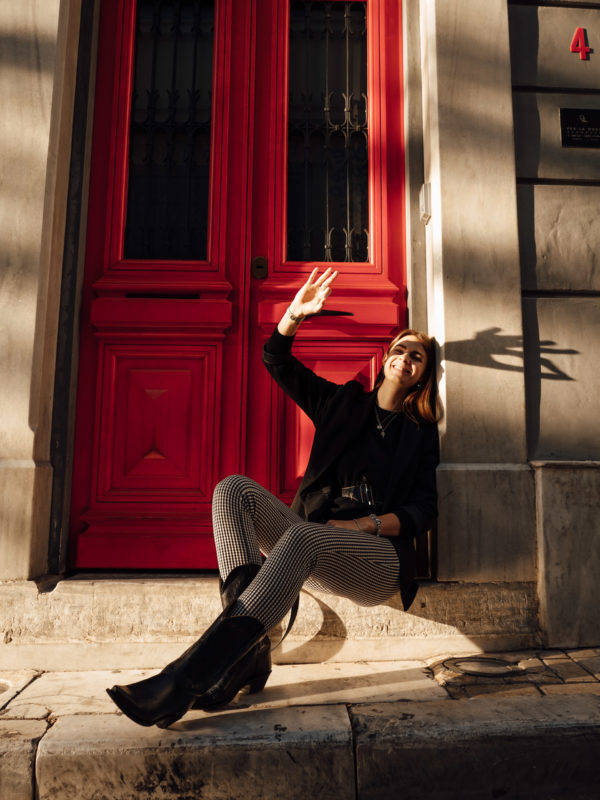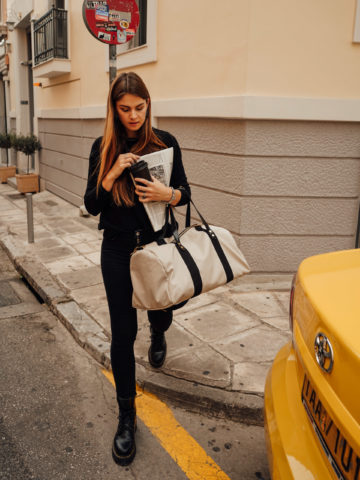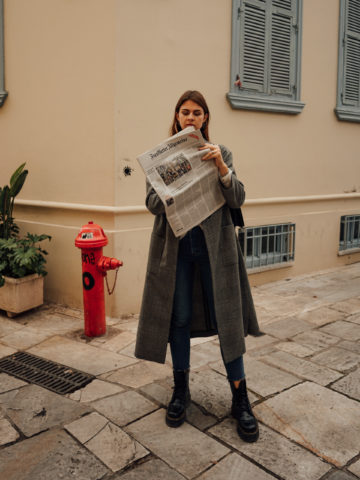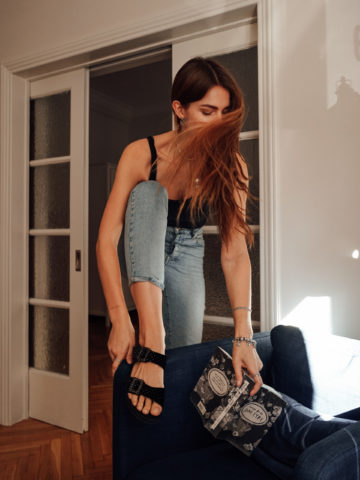 What happened the past week
The past weekend we were still in Athens. We got up quite early in the morning because we wanted to take full advantage of the sunlight and create as much content as possible. We started taking pictures at our accommodation because the interior was very nice and the light in the morning the best. We continued with four outfits, and it took us almost the whole day. We finished around 4 pm, so we had just one hour of sunlight left. Afterwards, we went back to the accommodation, watched Netflix and got ready for dinner. Sunday was our last and departure day. But we had a flight in the afternoon so that we could take some more pictures. I was so tired that day that we didn't take as many pictures as we had planned to. Instead, we walked through a park and the streets of Athens. We finished off our time in Athens with lunch at a Greek restaurant and then it was time to head to the airport and back to Berlin.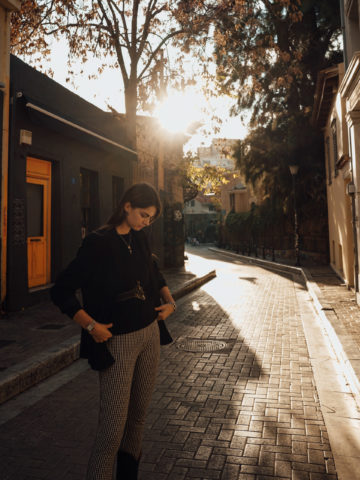 Monday to Friday we spent a lot of time at the office. We had to catch up on a lot of work and prepare a couple of things, and it was great, that I didn't have to think about taking new pictures. I got quite some work done and also had the time to go to a couple of events this past week. On Tuesday I was at the Collabary Thanksgiving, which was quite a fun event. We had to cook, and it took so long, we started eating around 11 pm. Due to that, I was in bed very late and sooo tired on Wednesday. But I also had a couple of meetings on Wednesday so that I couldn't sleep in. Around noon I went to an orthodontist to learn more about Invisalign. I might collaborate with them, and it was interesting to hear about the technique and to see what they could do for me. I will keep you posted on that. Another event I got to attend was the 2nd Birthday Party from the restaurant Benedict Berlin. Ketel One invited me to join the pyjama party, and honestly, it was such a fun party. Everyone was wearing PJ's, and they served pizza as well as pancakes.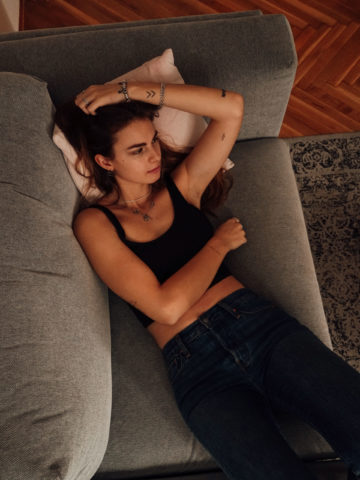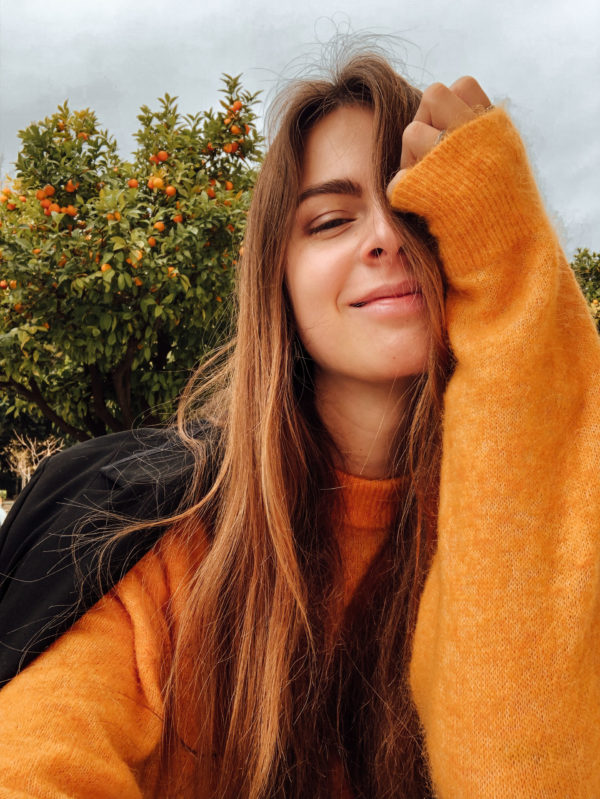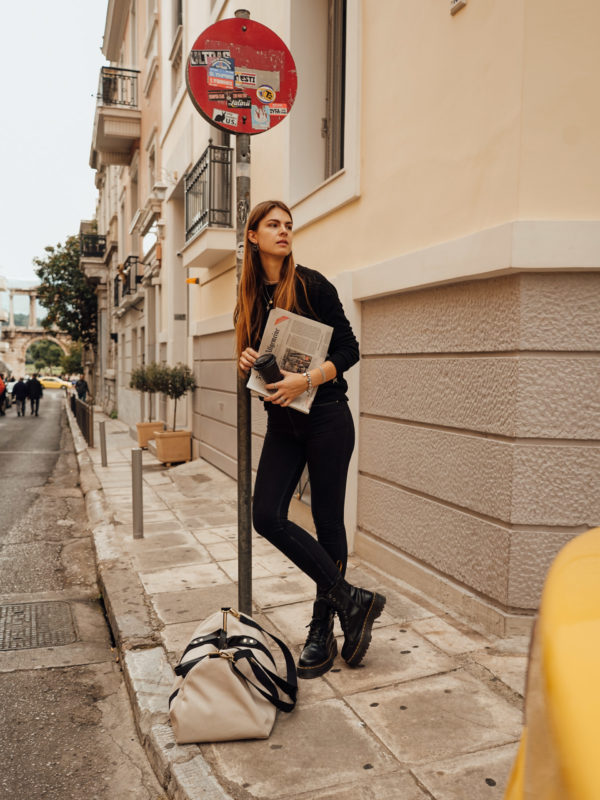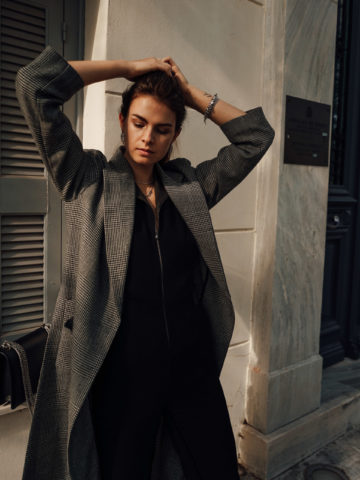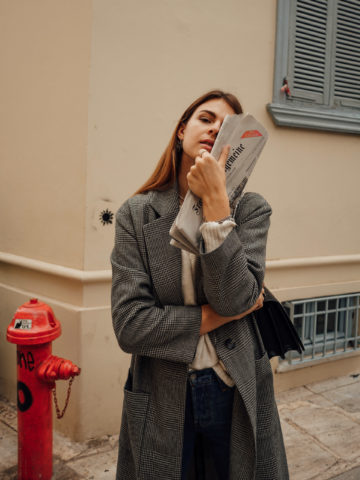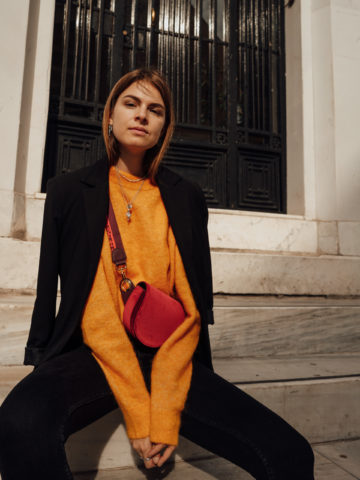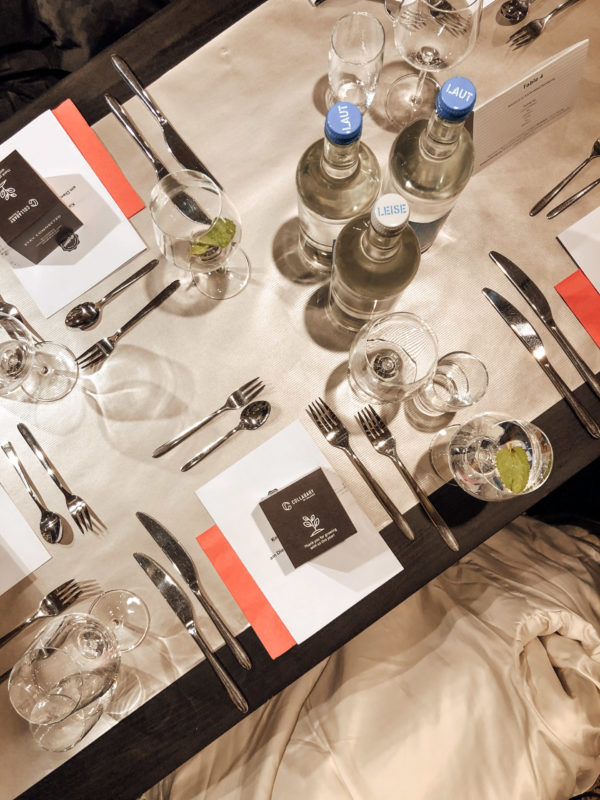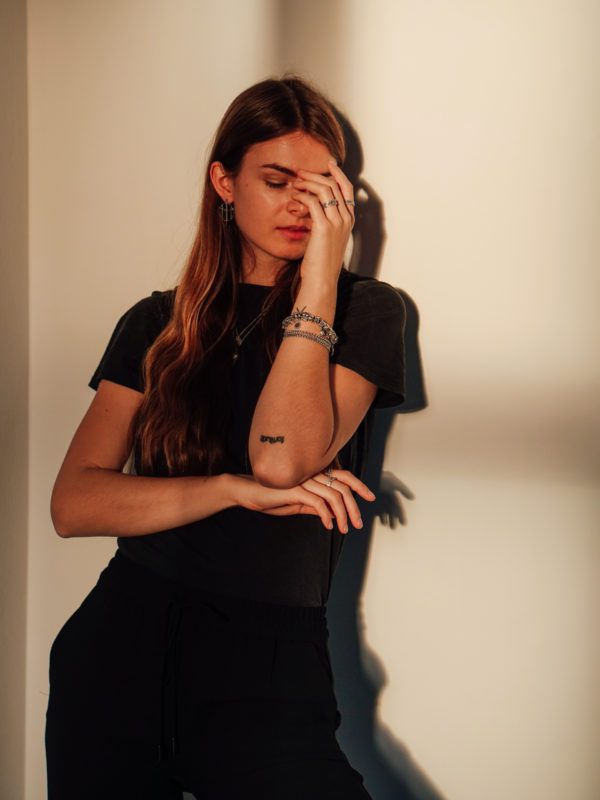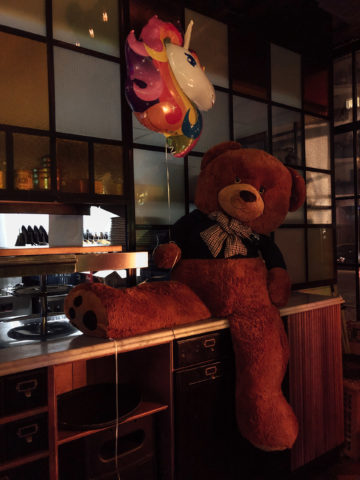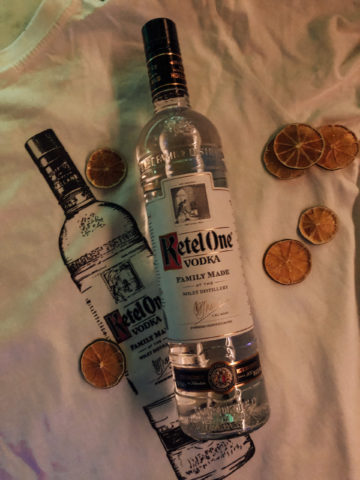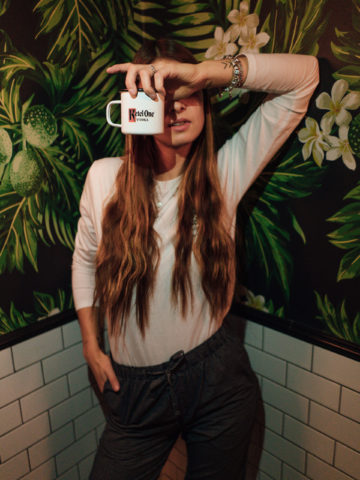 Travel Recommendation
Of course, I have to recommend Athens today. 🙂 It was my first time there (and my second time in Greece). I actually didn't really know what to expect; I knew that this city has a lot of history and I learned a lot about Greek history in school. But I also heard a lot of negative comments such as that the city is very dirty. I have to say, that it wasn't dirty at all where we stayed. We had an accommodation close to Acropolis, and it was very clean there. Even the area around was very clean. We found a lot of great Greek restaurants and everything we wanted to see and do was within walking distance, and this is something I really like when travelling to new places. I think Athens is the perfect getaway for a weekend not matter if you like history or not. Have you ever been to this city? How did you like it?