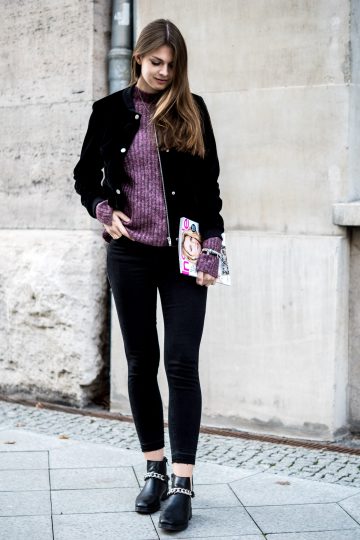 Happy Wednesday everyone! Did I mention, that I hate the cold weather? I wish it would never get colder than 10°C in Germany; that's still cold but not as cold as -5°C. I don't like getting dressed when it's as cold as it is right now. All I want to wear are as many layers as possible and as comfortable as possible. And believe me, that's nothing you want to see here on the blog. Anyways, right now I accept freezing for a few minutes while we're taking outfit pictures to be able to show you what I'm wearing underneath my big, warm coats and jackets. I was wearing the outfit I'm showing you today last Sunday.
Velvet bomber jacket and lilac sweater
It's not black; it's not white neither grey! Believe it or not, I got a lilac sweater, and I like it a lot. I used to have a sweater in this colour when I was younger, and I was wearing it almost every day! When I saw this one online at VILA, it reminded me a lot of the sweater I used to have, and I somehow couldn't resist. Even though I preferably wear black, white or grey, I sometimes need a pop of colour for a change. The lilac sweater definitely does the trick.

I apparently kept it simple with the rest of the outfit. I only wanted a pop of colour; that's why I combined the lilac sweater with only black pieces: black jeans, black boots and black bomber jacket. The black bomber jacket is another highlight of the outfit. I have a lot of bomber jackets, and they're all different. This one is my newest favourite because I absolutely love the fact that it is velvet! Velvet is a big trend this season, but I actually have only two pieces in my closet: this bomber jacket and a top. I definitely need more. I would love to have a velvet dress or a nice pair of velvet pants in combination with a velvet blazer… velvet reminds me a lot of Christmas and winter season. But I also connect velvet to comfort and cosiness. And since I love comfortable outfits, I like velvet as well. It figures, doesn't it? x)
Enjoy your Wednesday, leave me a comment and let me know what you think. I'm looking forward to reading your comments xx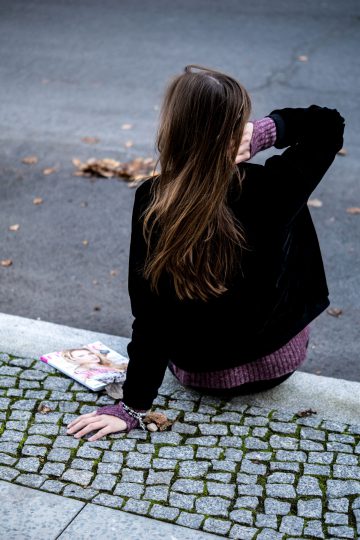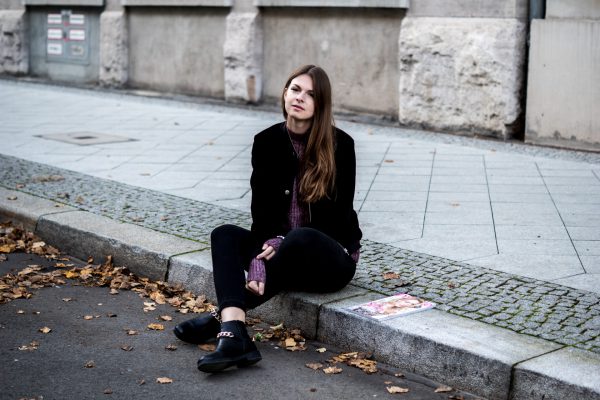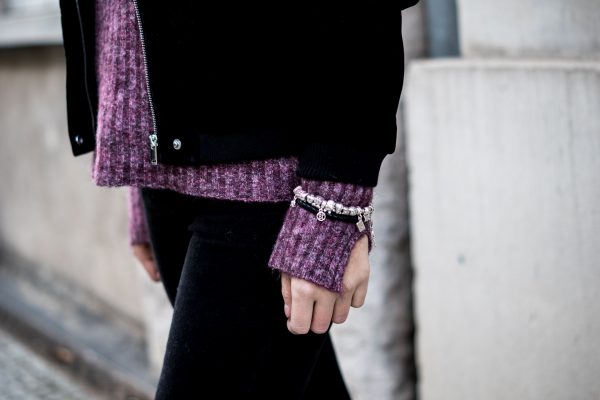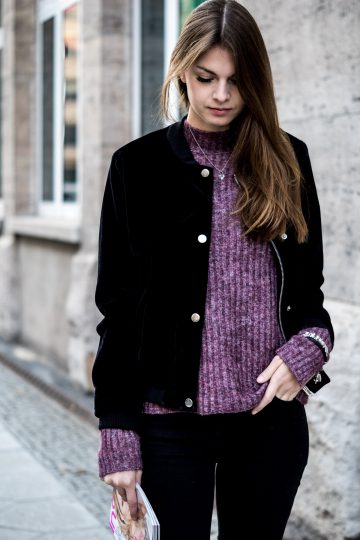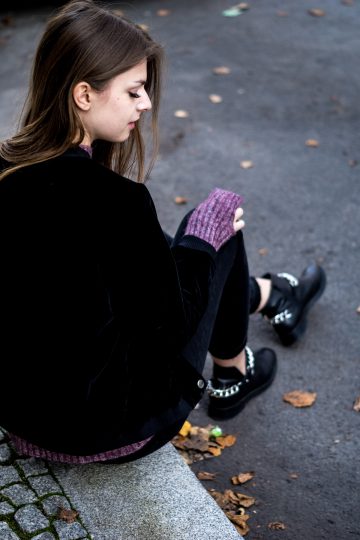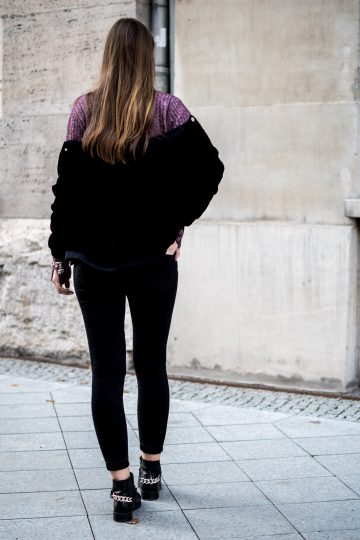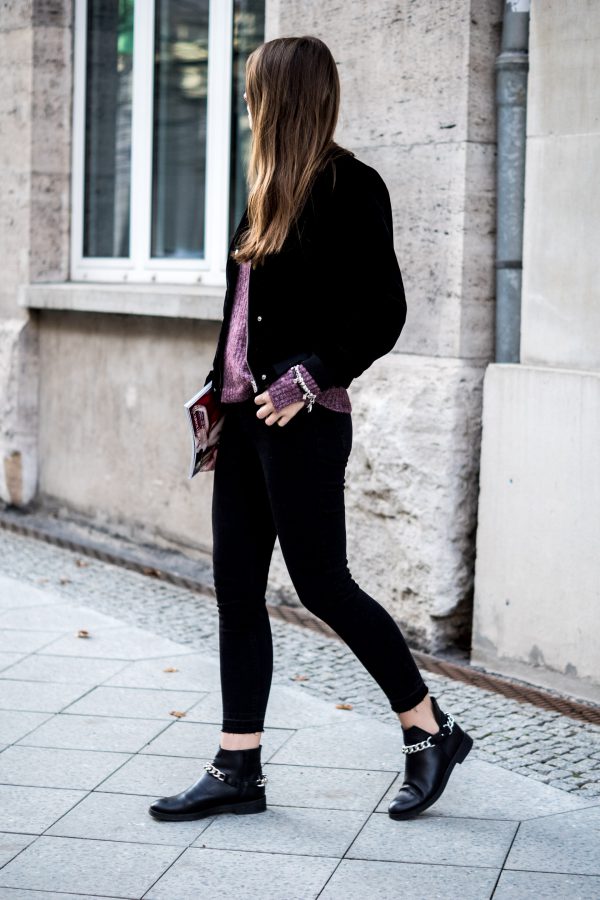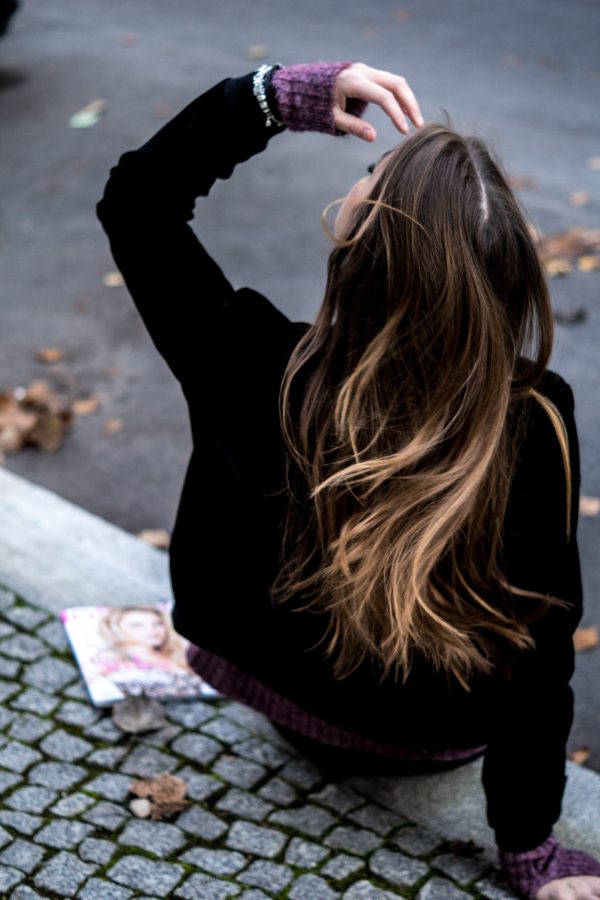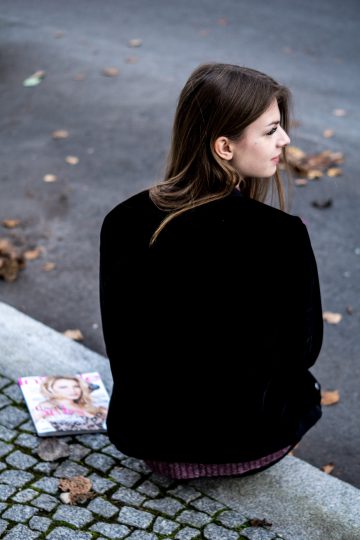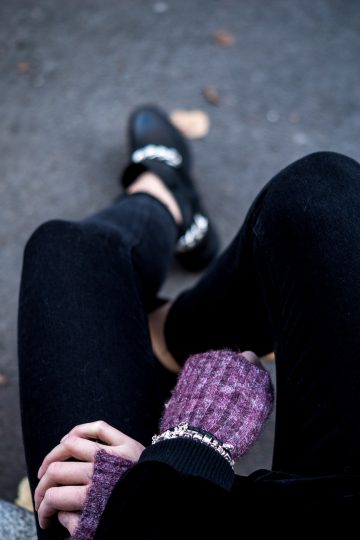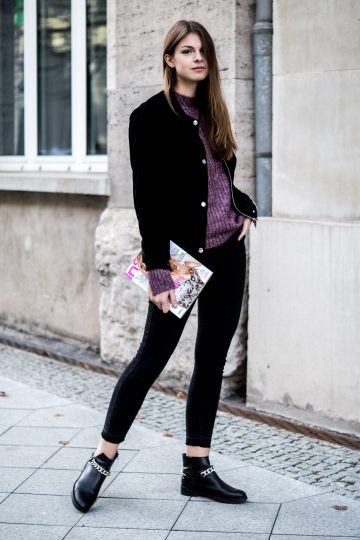 Thank you VILA for the bomber jacket and the sweater