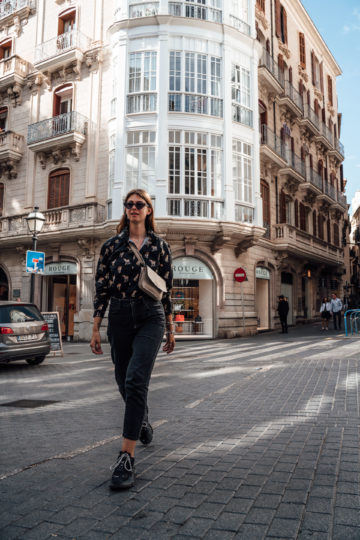 Now that all the content from California is online, it's time to continue and this time I am taking you with me to Mallorca and show you what I was wearing on this beautiful island. Since we were there for only a long weekend and the purpose of the trip mostly was to celebrate my boyfriends birthday and to create content for Onvacay, I didn't' take a lot of photos for the blog. In today's post, I am actually sharing the only proper outfit pictures we took while we were there and it will be all about two different ways to wear a belt bag.
How to wear a belt bag this summer
It's not the first time I am writing about belt bags and ways you can wear it. But since belt bags are still in fashion and the perfect summer piece, I thought I would summarise the most important things in another post.
Belt bags are definitely a must-have for summer because they are super handy and easy to style. And especially in summer, we want to wear outfits, that are easy, comfortable and still fashionable. With a belt bag, you always have your hands free, which is just perfect when you want to eat ice cream, just walk around in the sun or ride the bike. And since they are so handy, you definitely need belt bags during summer. They have been in fashion for a while now, and if you are still not sure whether you want to give this trend a try our not, now is the time to do it. Get yourself a style you can not only wear around the waist but also cross-body or over the shoulder. That way you could wear this belt bag also like any other bag.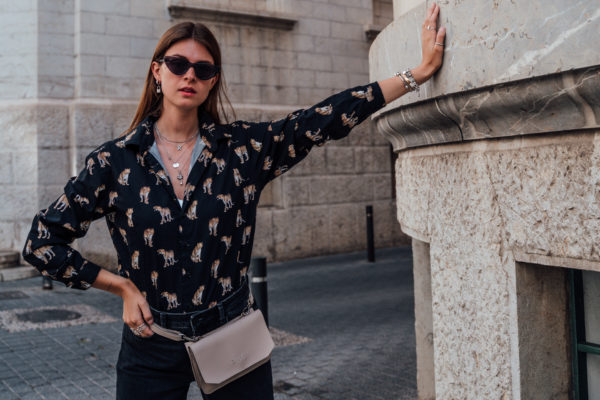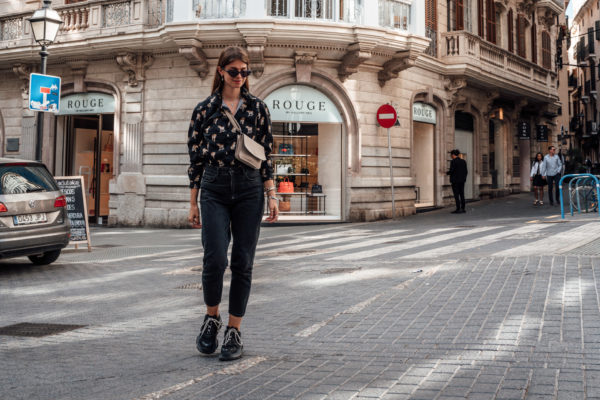 I already mentioned my three favourite ways to wear a belt bag, and they are also the most common ones: around the waist, cross-body or over the shoulder.
In Mallorca I also had a belt bag with me as I knew, we would walk around the island a lot and I love doing this with my hands-free, so I can take photos and film and don't have to think about what to do with my bag. When we were in Palma de Mallorca, I decided to take some outfit photos with this belt bag and wore it in two different ways, so it's easier for you to see the difference. I was not only wearing it around the waist but also cross-body with the same outfit. These photos do not only show how easy it is to wear one belt bag in different ways, but they also show how different the outfit look just by changing the way I was wearing the belt bag.
I usually wear my belt bag cross-body, but if the bag is too big, it doesn't really work and wearing it around the waist definitely is the better option. In this case, both options work, but the belt bag shouldn't be any bigger if you want to wear it cross-body. Smaller belt bags work best-worn cross-body or around the best, and bigger belt bags work best when you wear them over the shoulder. You could also wear a bigger belt bag cross-body, but then you should wear it with the bag in the back and not on the front as I did it in Mallorca.
What do you think about belt bags, and how do you usually wear them? Let me know in the comments. xx
*Ad, brands named – Minimum Shirt || Zara Jeans || Obag Belt Bag || Balenciaga Sneakers || Chimi Sunglasses