Blog Posts and Youtube Videos of the Week
After a week without sharing a new post on the blog expect my weekly recap, I was back on full speed last week and shared the three last outfit posts from my time in Los Angeles with you. The first outfit I shared with you was all about high-waisted shorts combined with a black top, brown sandals and our "Tulamben" bag from Onvacay. For the second outfit post, I focused on a black and white leopard print skirt. It's not a secret that I do like leopard print a lot, but this black and white skirt is definitely a change, and in the post, I am sharing how to combine it. Last but not least, I talked about striped pants and how you can wear them this spring and summer. Check out all three outfits from LA and let me know which one of them is your favourite.
Unfortunately, I didn't share anything on YouTube, but I still have a lot of footage from Costa Rica, and Menorca left and also filmed some styling videos I might share soon.
Looks of the Week
Not only in Menorca, but also back in Berlin, I took a lot of outfit photos. I am actually very proud that we were so productive regards to outfit photos. I might even share some of them on the blog soon and tell you more about the combinations.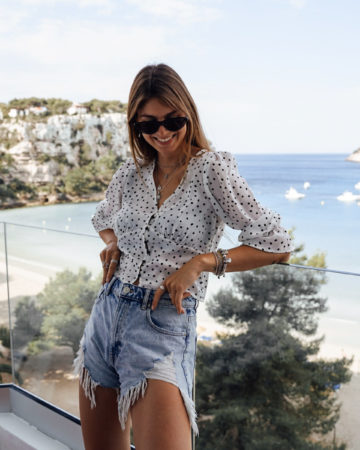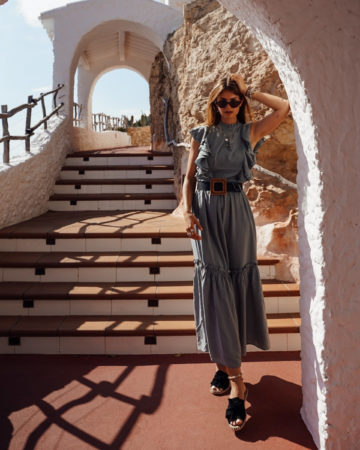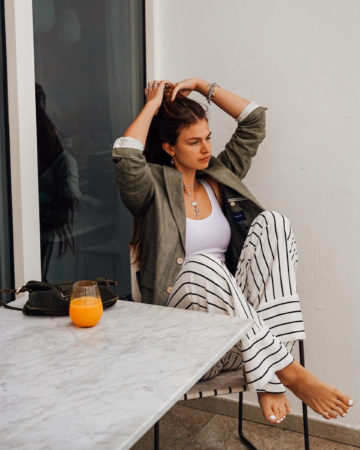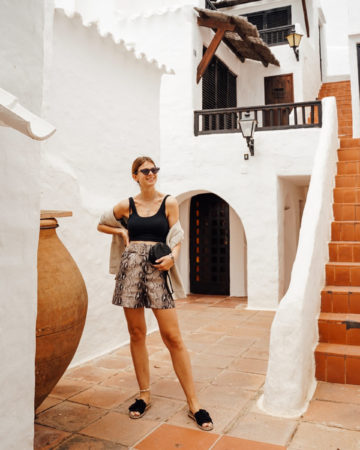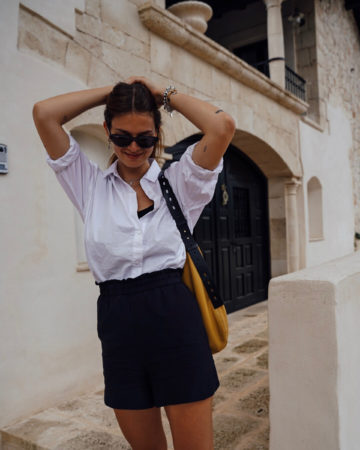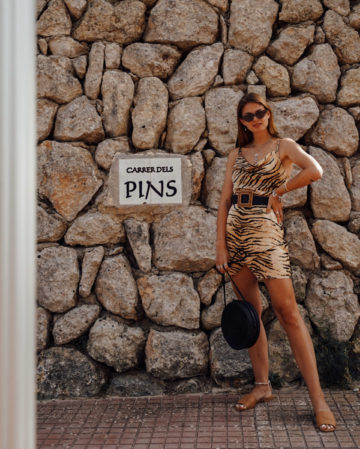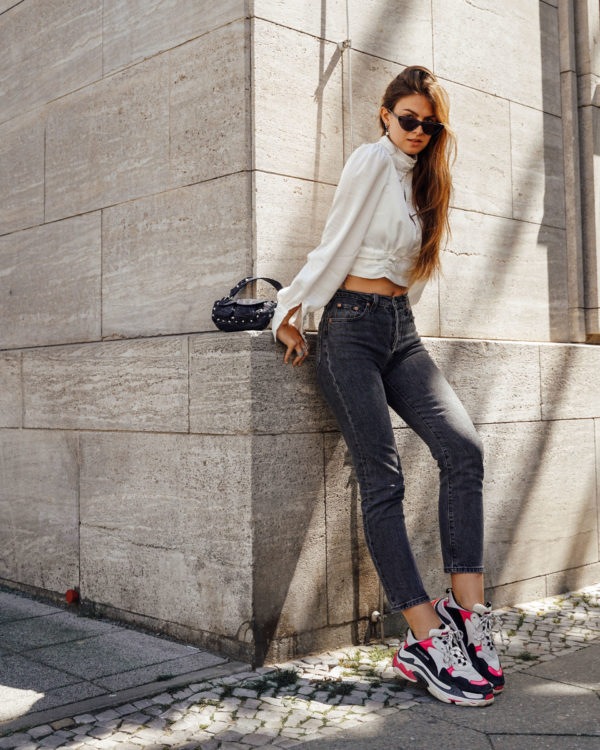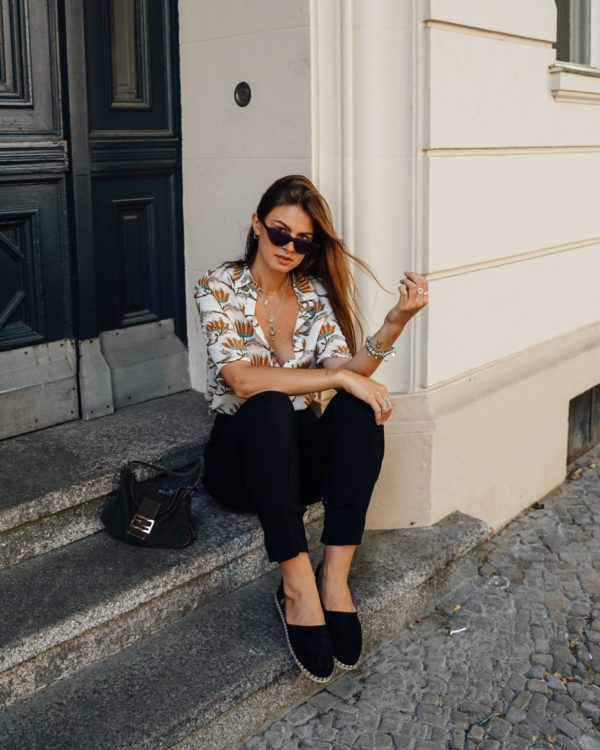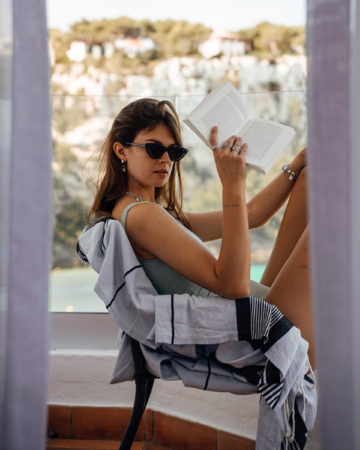 What happened the past week
As you might know, Luisa and I were in Menorca last week. We spent a couple of days there to relax a little bit and get new inspiration for upcoming projects. The weather wasn't the best as it was cloudy and rainy from time to time. But we made the best of it anyways. So on Saturday, we started the day with breakfast, followed by a Pilates session around noon. It started raining afterwards, so we stayed on the balcony of our hotel room, got some work done and read books. In the afternoon, it stopped raining, and the sun started to come through. We decided to go for a walk because we had some beautiful bays nearby the hotel and the first one was only 20-30 minutes away. We stopped a couple of times on our way there and enjoyed the beautiful views and arrived back at the hotel in the evening. We got some food to go at a restaurant close to the hotel and ended the day on our balcony. Sunday we wanted to explore a little bit more of Menorca, so we drove to the east of the island.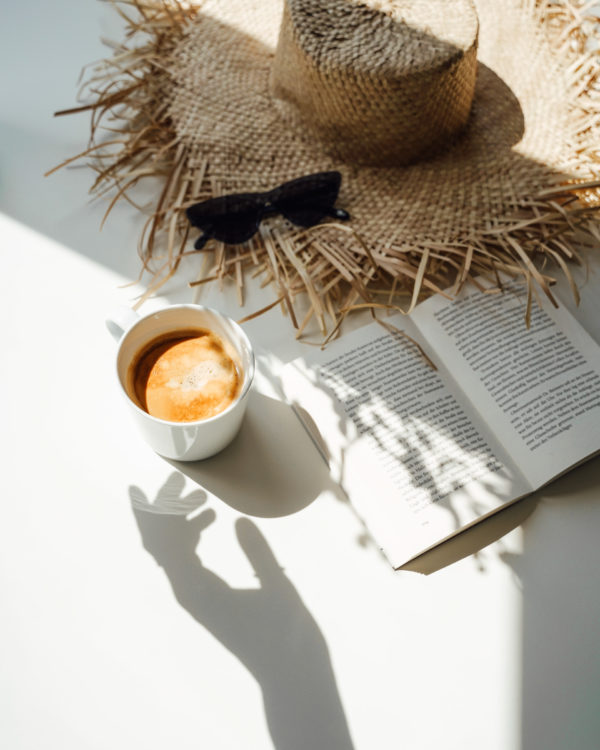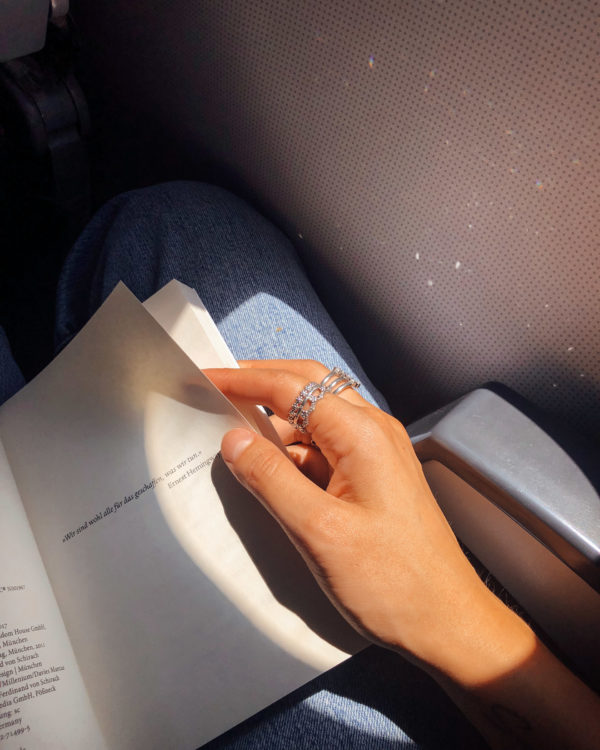 We decided to go to a village called Binibeca, which was such a good idea because the village is lovely with all its little white houses. We also had lunch there before we continued to a bay nearby where we sat down for a little while, read our books and enjoyed the sun that came out.
Monday was the warmest and sunniest day, and we wanted to sunbath a little bit. That's why we stayed at the hotel that day. We spent some time on the beach before we went back to the hotel to lay down by the pool and had coffee and some fruits. In the early afternoon, we had a very late lunch at a restaurant in Cala Galdana, and afterwards, we drove to Fornells, a small village we also wanted to see. The next day was already departure day, and we didn't do much before check-out. We walked a little bit around the area of our hotel, enjoyed the views one last time and left around noon.
Back in Berlin, I had some work to get done. We still had to fix some things on Onvacay, but now I can finally announce that the shop is online! I might share a post about it and all our products soon. 🙂 The shop is only in German at the moment even though we do ship all over Europe, but I hope we have the English shop online soon as well. To get an idea of what we have available, have a look 🙂 After the launch, we finally could tick off a lot of things on our to-do list. So Thursday and Friday were two quite calm days. We did have work to get done, but as Thursday was an official holiday, we didn't stress about it.