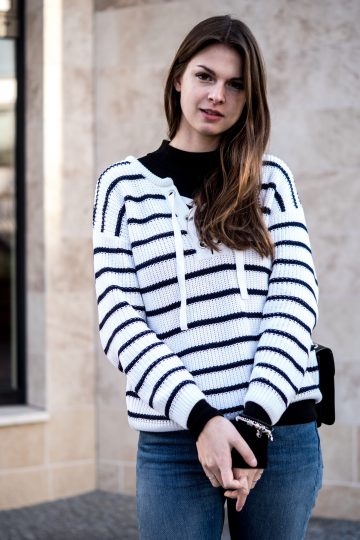 Cold winter days call for warm outfits, and this necessity begets ingenuity. I was wearing my warm winter sweaters a couple of times this season already, and there's a point where it gets pretty boring to wear them again and again. I always feel like I'm dressed in the same outfit every day, even when I'm always combining it with a different pair of jeans or shoes. I usually don't want to wear my off-shoulder sweaters or the ones with low necklines in winter, because the more skin is covered, the better and the warmer I'll be. That goes for my lace up sweaters as well, because the lace up detail creates a lower neck-lane and doesn't cover my skin 😉 But the other day I had an idea: why not wearing a turtleneck underneath a lace-up sweater? I gave this idea a try, and the result is what you can see in today's new outfit post.
Turtleneck x Lace Up Sweater
I have to confess, the contrast of a white (striped) sweater and a black turtleneck is quite sharp, and I don't know if it's a little bit too sharp. Or maybe it just looks this sharp, because I wasn't wearing black jeans to match the turtleneck. I was wearing blue jeans instead because I just really wanted to wear this pair of jeans that day. At the same time, I wanted to try out this idea of wearing a turtleneck underneath one of my lace up sweaters, so I had to combine both 😉

I still like this idea, but I would probably wear a pair of black jeans or a white turtleneck instead of the black one next time. Not sure, if the white turtleneck would work well underneath this striped lace-up sweater, but maybe I'll give it a try 😉 I also have other lace up sweaters in my closet, so I could try to create similar outfits with different sweaters as well. And do you think a turtleneck would work underneath an off shoulder sweater as well? I have never tried it, but maybe I should. An off shoulder sweater would for sure work well with a white shirt… so many ideas springing to my mind right now. Winter isn't over yet, so I still have more than enough time to try out all these ideas I just got. But for now, I'll stay with the turtleneck and lace-up sweater combination. Have a look at the pictures we took and let me know whether you like this idea or not. And I really would like to know, how you survive the cold season of the year. What do you usually wear? Do you have some tips and outfit ideas you would like to share with me? Would love to read your thoughts.
Enjoy your Friday and don't forget to leave me a comment. xx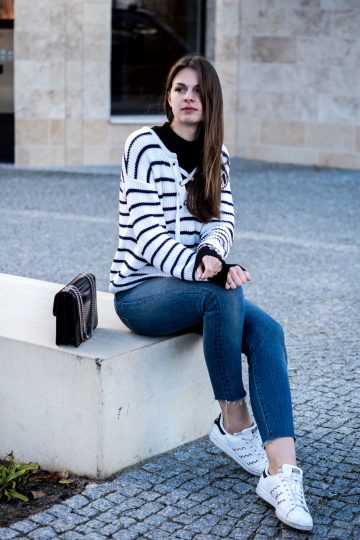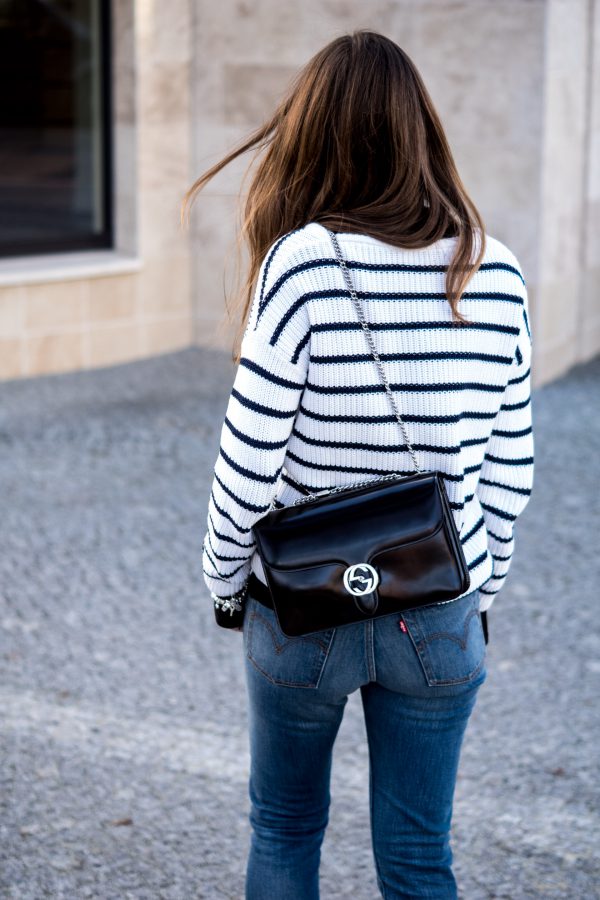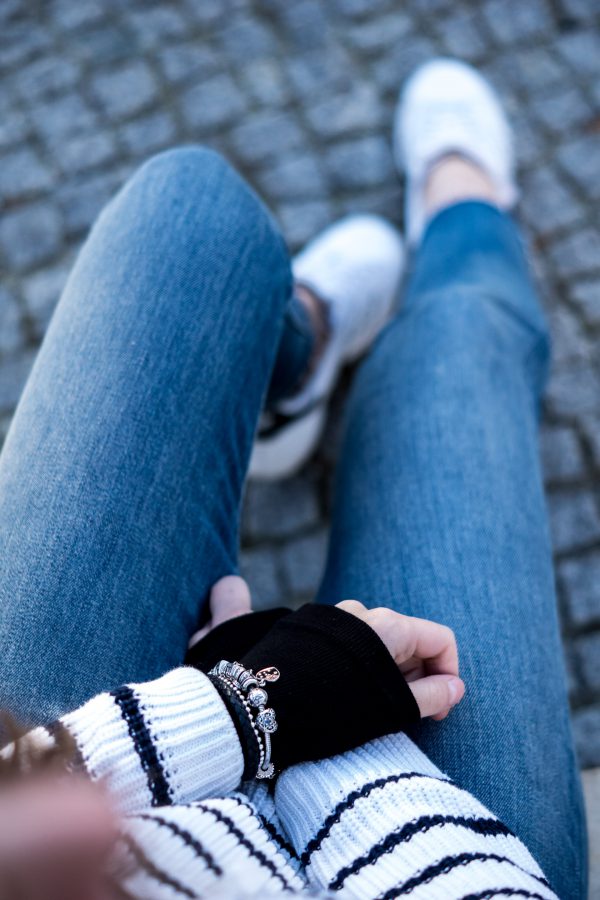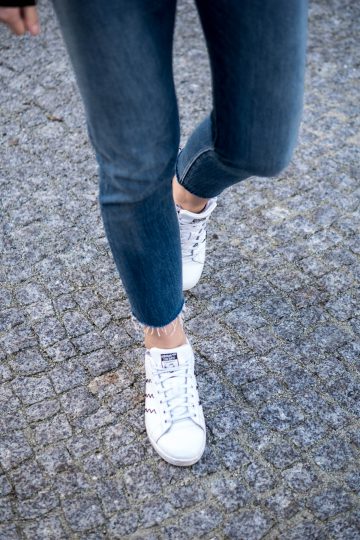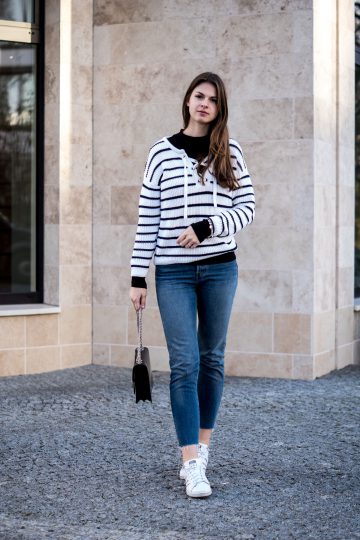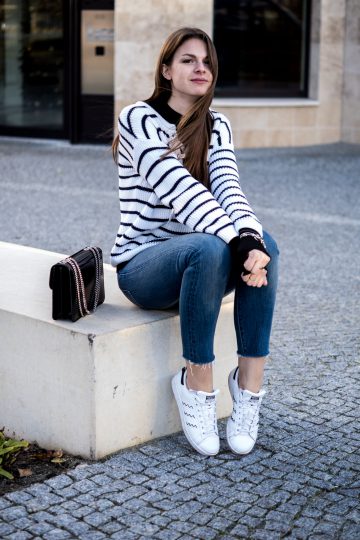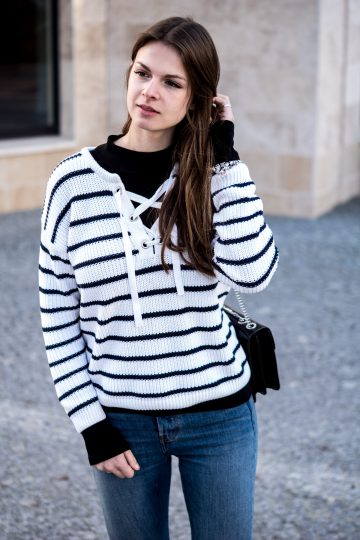 Sponsored products: Pimkie Sweater, VILA Turtleneck, Levi's Jeans