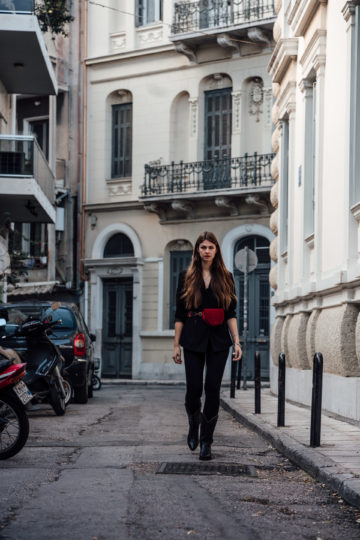 Do you remember the post about my very first pair of cowboy boots I found at eBay Fashion? Today I am sharing another post about a fashion piece I found at eBay Fashion. I already told you a few things about eBay, so you probably already know that I used eBay a lot when I was younger. Not only to buy things but also to sell things. It's always been so much fun browsing through eBay, finding preloved goodies, the latest trends or hidden treasures. eBay used to be a bidding platform, but nowadays you also find a lot of buy-now pieces there. And the fashion piece I am sharing with you today is one of those pieces you can find for a very good price without the need to bid for it.
Take your statement bag into winter
You might wonder what fashion piece I am talking about, so let's get straight into it, talk about the reasons why you need it and how you can style it in autumn and winter.
These winter statement bags are one of the it-pieces you need to top off your winter outfits. Let's be honest, all we want to wear on cold winter days is something cosy. Preferably a cosy sweater, chunky boots and a really warm coat or jacket. But those warm and comfortable pieces don't always look very fashionable. But there are ways you can wear them and still look at least a little bit stylish in winter: add a statement bag!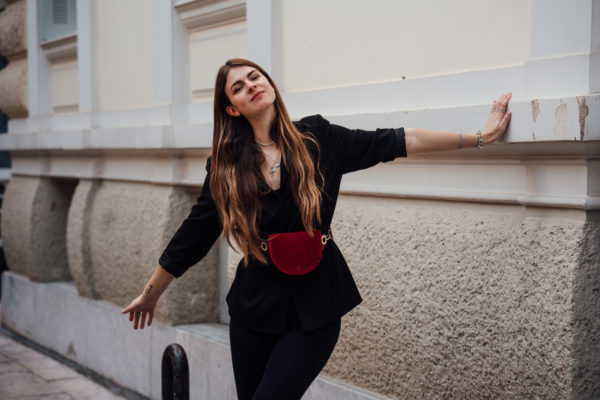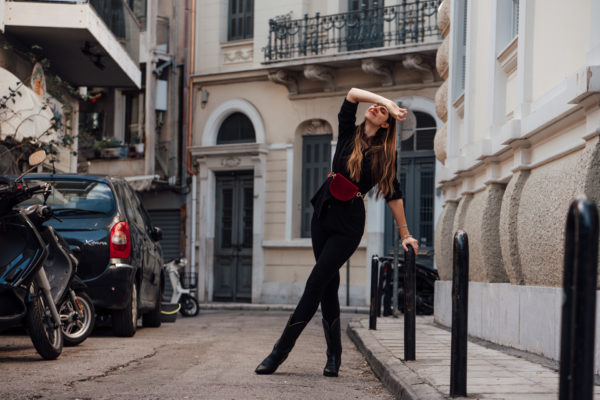 If you wear a statement bag, the rest of your outfit can be very casual and basic. The statement bag will top off every look, especially when it's a bag that either has a lot of details or a bright colour.
As you can see, I opted for a statement bag, that really stands out due to its colour. I do love the warm red because it reminds me of the Christmas season, which makes it the perfect bag for the winter season as well. Additionally, you can wear this bag in many different ways. You can wear it as a belt bag as I did it the other day, as a cross-body bag or you can simply wear it over the shoulder.
I decided to combine my statement bag with an all-black outfit because that's what I wear almost every single day in winter. For really cold winter days, I would wear a turtleneck or warmer sweater underneath the blazer and add a warm coat, e.g. a black one. In this case, I decided to show you the outfit without a coat or anything. We only wear a coat when we are outside, but even when we take off the coat, the outfit has to be fashionable. So wear this outfit with whatever coat you like best. If you wear this outfit underneath you would be suitably dressed for a day at the office, a date night or a family dinner. And these are only a few examples.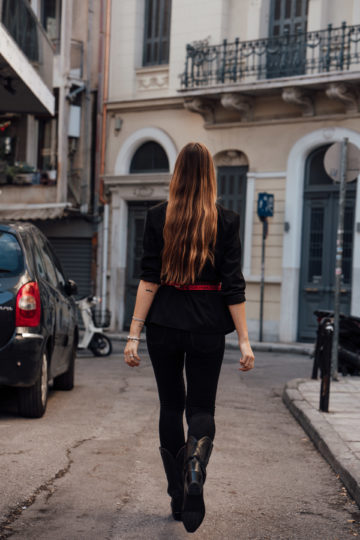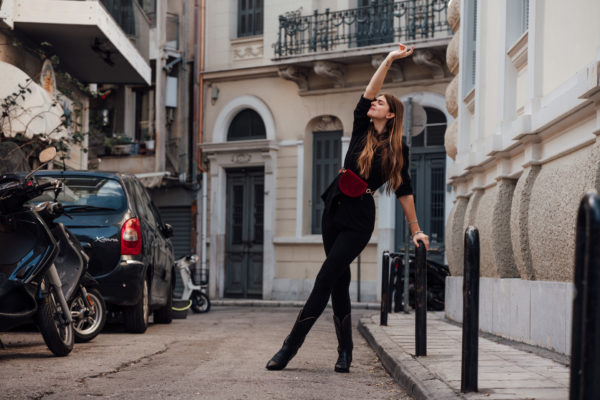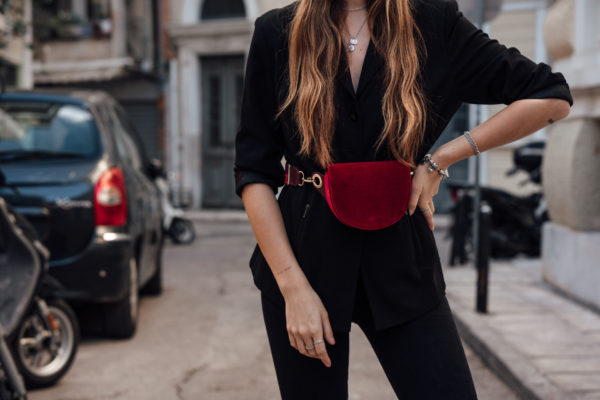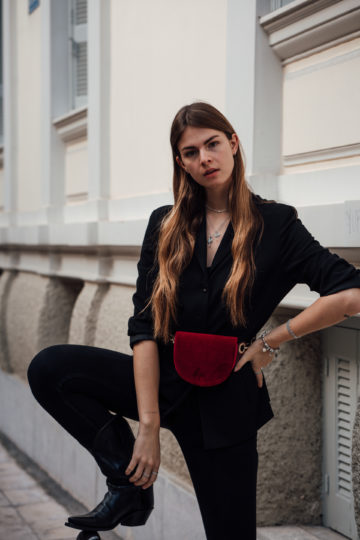 Find the latest trends on eBay
When you are looking for the latest fashion trends, you should go and check out eBay Fashion. You will not only find a great selection of statement bags but also of leather pieces or silver and metallic pieces, just to name a few examples of the latest trends. eBay has such a large choice of fashion pieces, so their landing pages are the best starting point to find them.
Are you still looking for the latest winter fashion trends? And when was the last time you browsed through eBay to find not only inspiration but also the perfect addition to your outfits?