It's time to get into the mood for autumn even though I really don't want summer to be over! But the weather changed drastically, and I think summer won't come back, it's over. Argh. Anyways, I mentioned before, that even autumn and winter have their upsides. A new season means that we can get creative regarding our outfits, it's time for a change, time to rethink and try new outfit combinations with styles we haven't worn in a while. The colder seasons also call for cozy times at home, for hot chocolates, freshly baked cakes, and tea. We will probably spend more time at home with our beloved ones, spend hours in front of the TV watching our favorite series or movies, maybe we will even start reading books again and cozy up on the sofa.
Regarding the outfit change, I am currently planning many new autumn looks, and I can't wait to wear all of them, take pictures and share them on the blog. I got some new clothes, but I will also get the ones from the last season out of my wardrobe again. Let's hope that it won't be raining most of the time, so I can actually enjoy wearing all the autumn and winter clothes and, of course, take lots of pictures for you guys.
The outfit I am sharing with you today isn't a summer outfit, but it also isn't an autumn outfit. It is an outfit you can wear in the interim period; maybe you will have to bring a jacket, maybe you have to change the shoes. The outfit itself is perfect for the days between summer and autumn, and it is all about one of the biggest trends this season: the button down pants.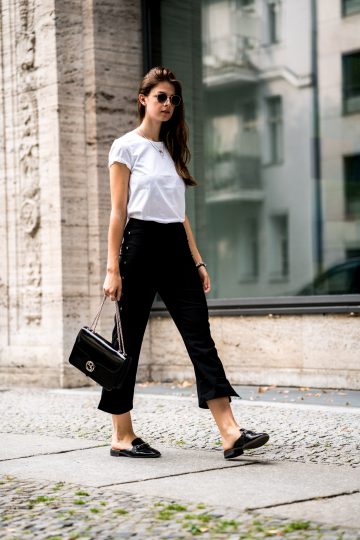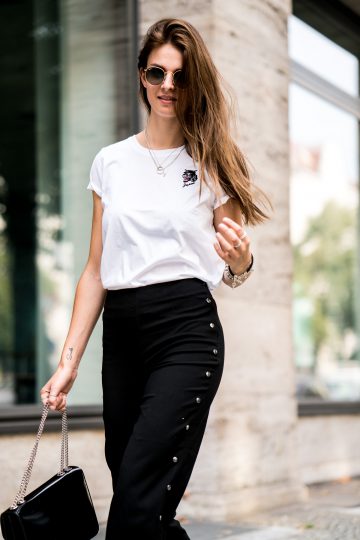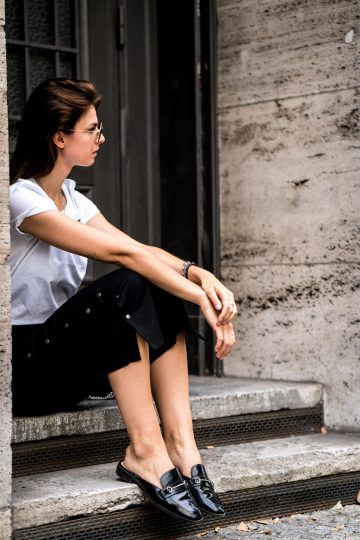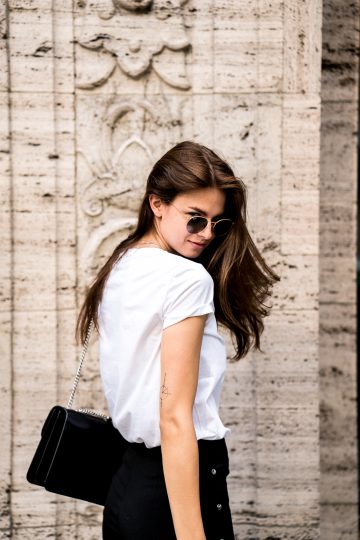 How to wear Button Down Pants
We've seen this kind of pants before because they've been in stores for weeks now. When I first saw these pants all over Instagram, I fell in love with this trend, and I wanted to wear it myself! I was looking for these pants for so long, they were either sold out in my size, too expensive (for the quality they offered) or too short. And yep, the ones I am wearing here are a little bit too short as well haha. But you can't believe how hard it was to find a nice pair of button down pants – for a good price, with the perfect length and available in my size.
Then I received this pair from minimum (it's sponsored) a couple of days ago, and I was super happy about it. I had seen it online before, and I actually thought it would be longer, so I first was a little bit disappointed. But I tried it on, and I actually like this length as well. Of course, it is harder to combine it, and I first didn't know what kind of shoes to wear. But I ended up wearing my mule sandals, and I think they work perfectly with the length, don't they?
How do you like this outfit and what do you think about the button down pants trend? Leave me a comment and let me know what you think. xx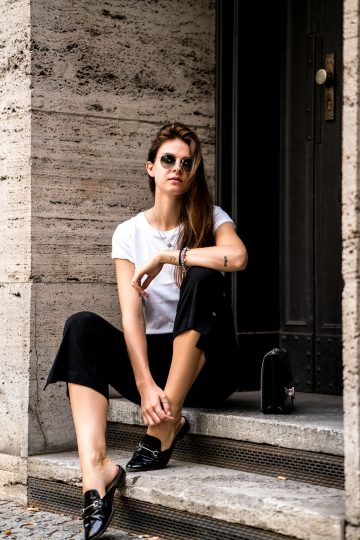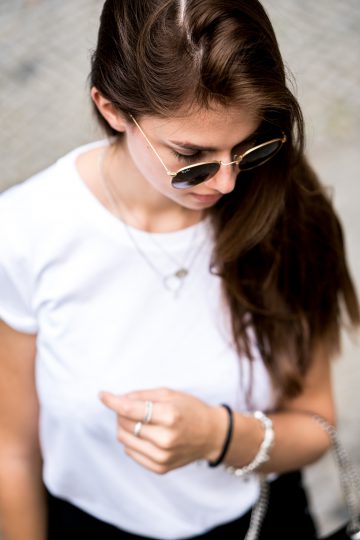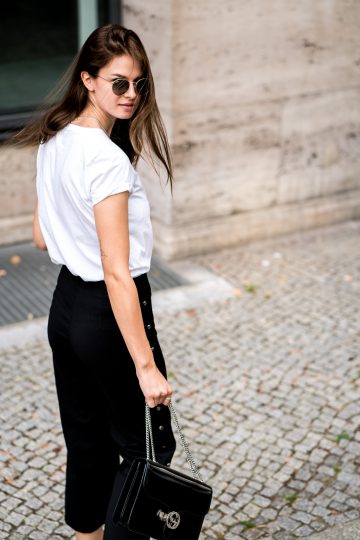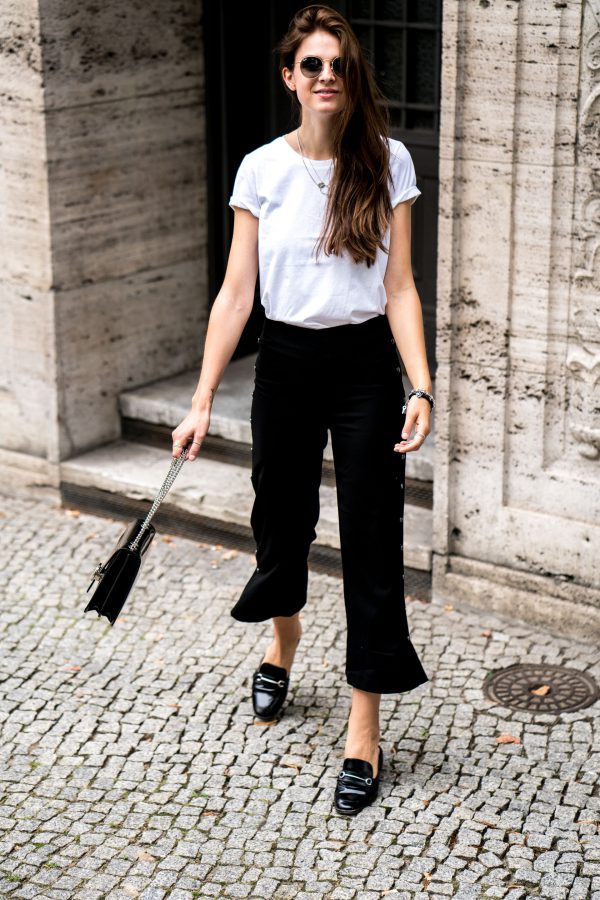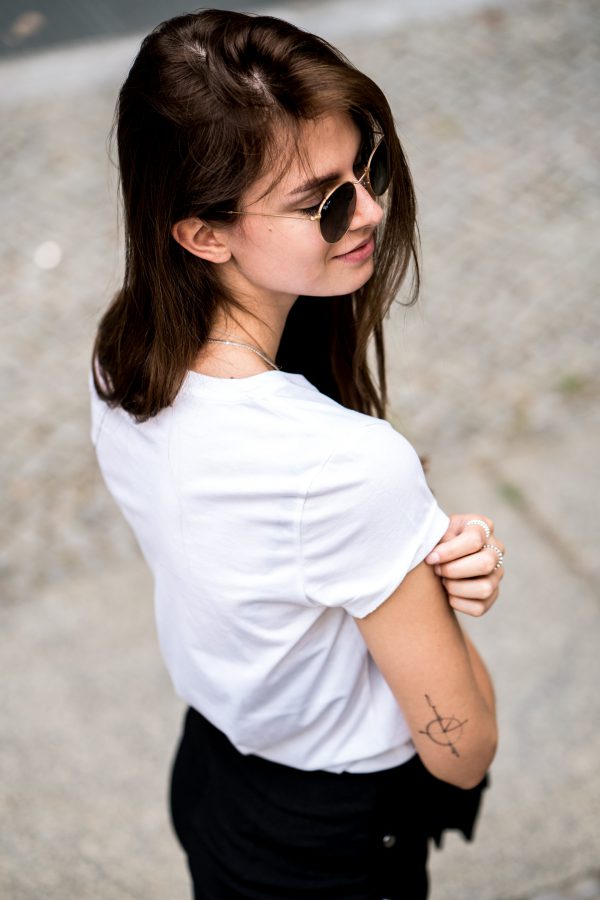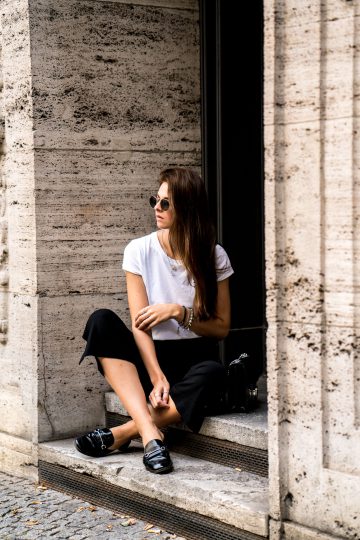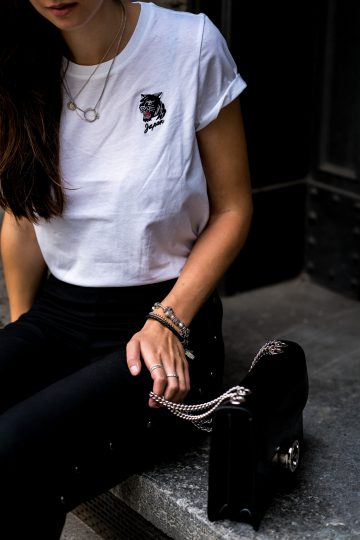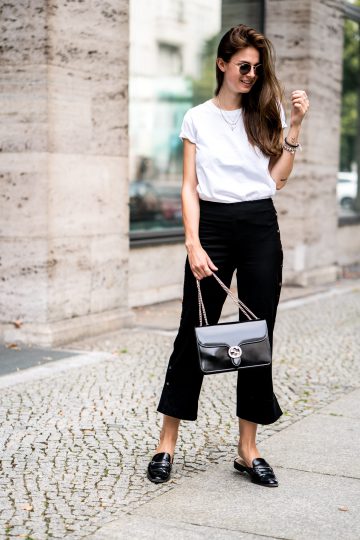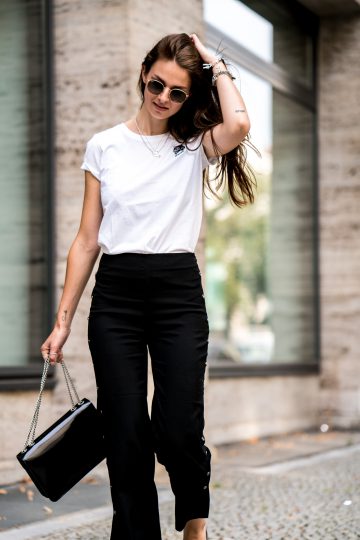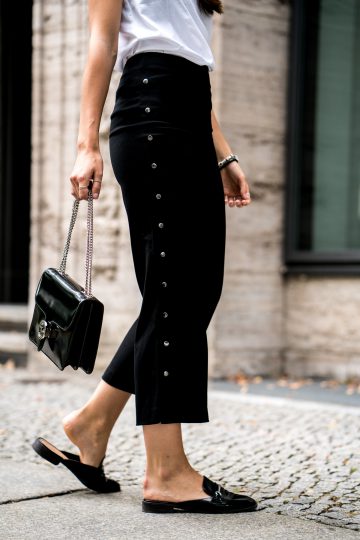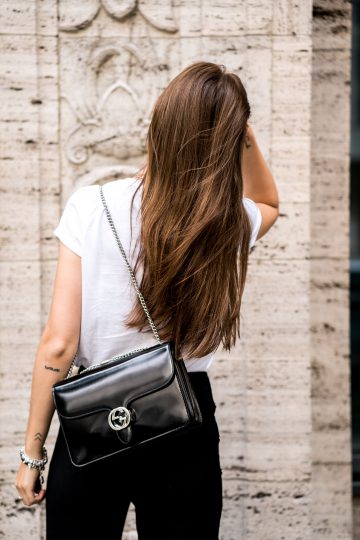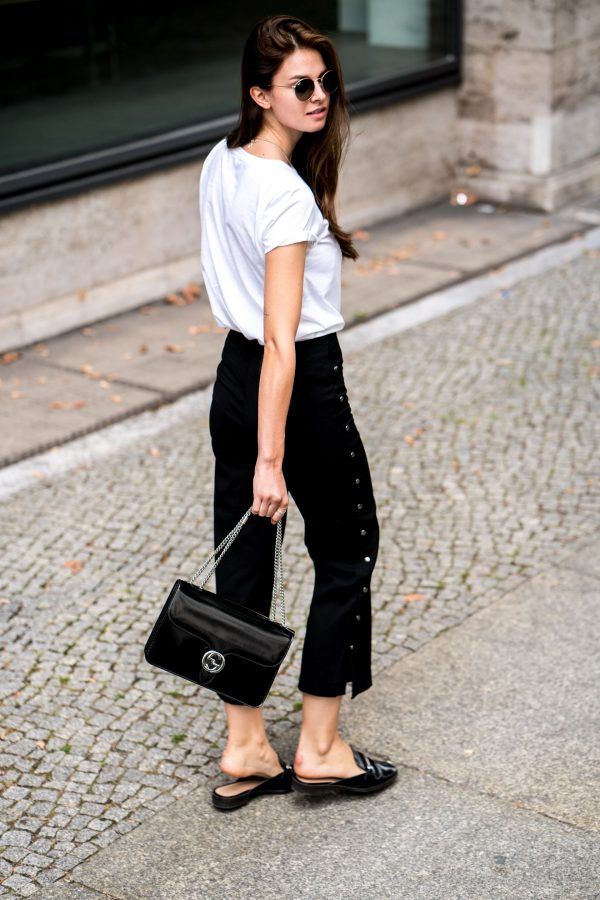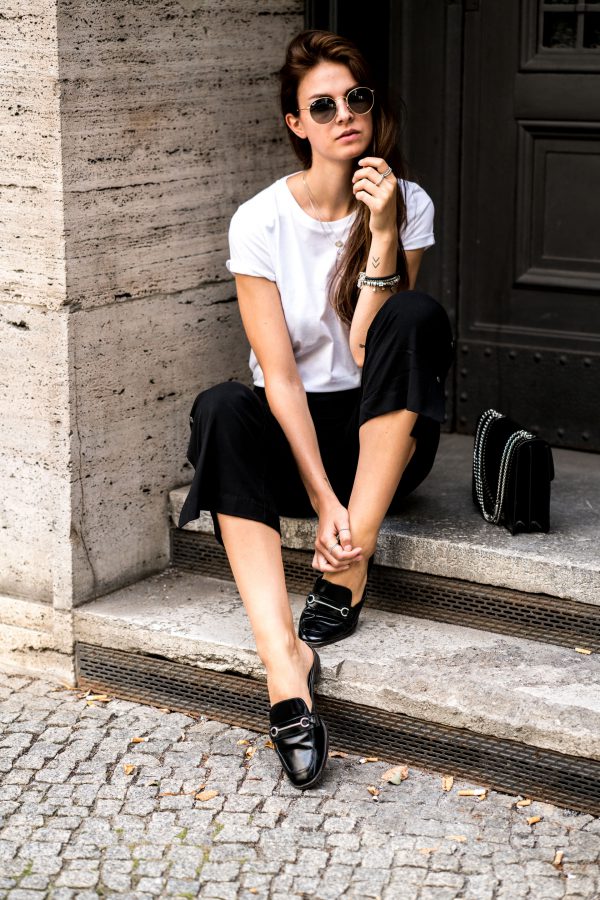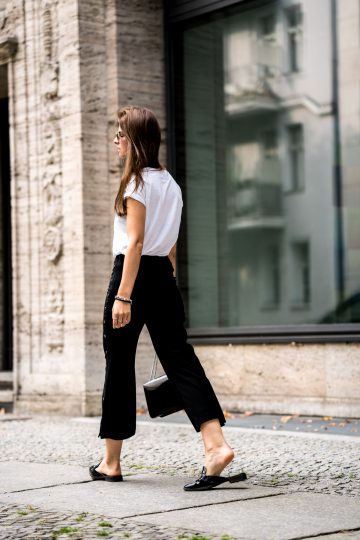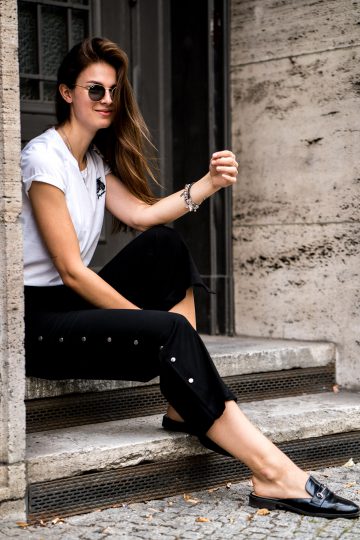 Sponsored Products: Pants and T-Shirt from minimum.