Cape Town- a travel proposal written by an individual tourist with 10 reasons that make Cape Town so interesting and why I want to go back to Cape Town and explore even more.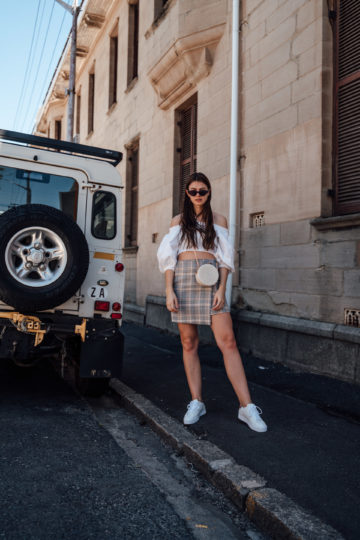 1. The Table Mountain
Cape Town is famous because of its Table Mountain. It is mentioned in every Cape Town travel guide. Table Mountain is the towns most famous landmark and scenic beauty. Unlike most of the other mountains, its top is flat, that alone is fascinating. It's located not far from the city and can be reached with a cableway. The plateau gives you a spectacular view of the city and the sea. But it can be a bit windy up on the top, so warmer clothes are recommended as well as holding on well.
2. The natural beauty and Cape Towns panorama
Cape Town has a beautiful landscape. Not just the famous Table Mountain, also the Cape of Good Hope a little bit more in the south and the unique beaches are part of Cape Towns beauty. Cape Town is located in an Atlantic bay. The sheltered bay was essential for the founding of Cape Town, as the Dutch van Riebeeck has chosen the Table Bay as an en-route stop for his explorations to India and did build a camp there. The bay itself builds a natural harbour. But not just the old harbour is located in the bay, but also the tourist attraction Robben Island. Robben Island is a prison island. Its most famous prisoner was Nelson Mandela but also other political prisoners were imprisoned on the island. Since 1999 the island is part of the UNESCO world heritage.
3. The sunsets
Cape Town is located on the west coast of Africa, because of that, there is an impressive celestial spectacle almost daily between the Atlantic ocean and the sky which the sun uses as its setting. The sunsets are supposed to be more than spectacular and are definitely one of Cape Town sights to see. Especially with a good view of the city or in one of Cape Town's beach bars the experience must be awesome.
4. The Climate – especially during German winter
The climate in Cape Town is very moderate, especially during the German winter. Temperatures than lay between 20 and 25° Celsius. During the German summer in July and August its colder than in Germany. Temperatures can drop to 8° Celsius. So December and January are the best times to travel to Cape Town when it comes to weather. The water temperature of the ocean never really gets warm, in February and March the sea will be around 19° Celsius which is the warmest it will get and till August it will drop to around 14° Celsius.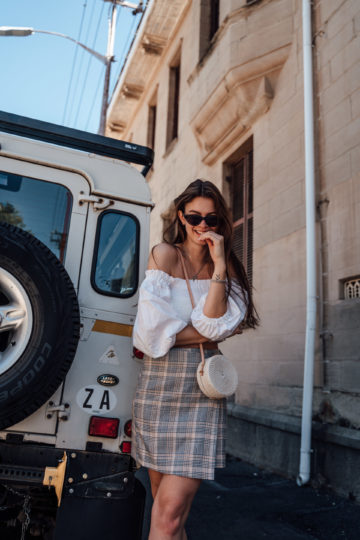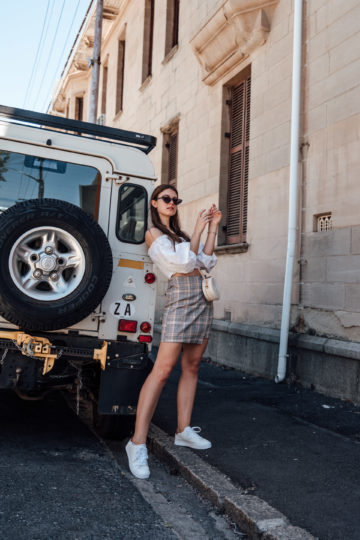 5. The same Time Zone as Germany
Cape Town has one huge advantage over the US and Asian cities, you will not have jetlag. Cape Town has the same time zone as Europe and so the time difference is neglectable. Especially for people who have huge problems with jetlag the fact that Cape Town has just a slight time difference to Europe is pretty interesting. But also if you are just planning a short trip, like about a week, it's an advantage, as your body does not have to adjust to the new time zone.
6. The beaches
The beaches in Cape Town are supposed to be magnificent. First, there is the Big Bay sandy beach, which is located a bit outside of Cape Town and offers an awesome view of Table Mountain. It's very popular with surfers and swimmers. The long beach of Blouberg, not far from Big Bay, is perfect for a long stroll at the beach. Blouberg beach also has a fantastic view of Cape Town Skyline. Closer to the city you will find the Clifton beaches as well as Camps Bay which are also amazingly beautiful.
7. The Penguins and the fauna in general including safaris
Cape Town penguins are not uncommon. They belong to the inventory of some beaches. From a very special one, you may have heard before. He was injured and a fisherman brought him to his home to nurse him back to health. After he was healthy again, he stayed with the fisherman for a couple of months until he just disappeared. The fisherman took the penguin on board of his boat and went out to the sea. One moment the penguin just jumped overboard and was gone. But to the fisherman's surprise, the penguin kept on visiting him every year in his house. This is the unbelievable but true story of a very special penguin. For the Cape Town penguins, Boulder Beach is the best place to go. It is easily reachable from the city. Here lives a colony of about 2.500 penguins and the landscape also is magnificent and worth a visit.
8. The restaurants and the great, for Europeans well suited, food
With Cape Town being a former colony, there are several restaurants, which are well suited for the European palate. Whether it's a beach bar or in the town centre, there are several different culinary trends and they are all worth trying. There is about everything, from seafood, braai, burgers to tapas. Cape Town being a colony and international en-route stop influenced its food culture. As a Cape Town traveller, you should definitely try the whole variety. I will soon publish a food guide with some restaurant recommendations.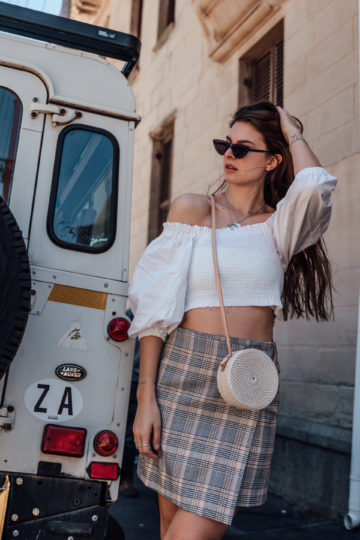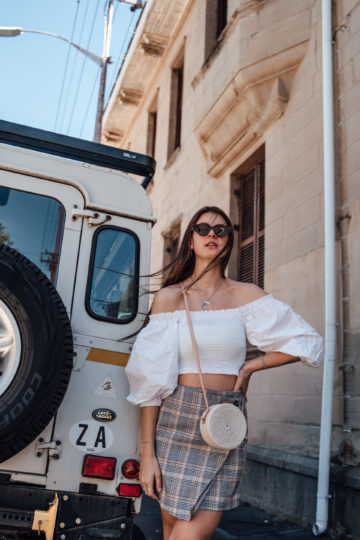 9. The vineyards
A trip to the vineyards also belongs to a Cape Town round trip. Most of the top vineyards are just an hour away from Cape Town by car. You can organize the trip yourself or use one of the offered guided tours. The small and not so popular vineyards can mostly just be visited by a self-organized trip. I recommend contacting the vineyards in advance to make an appointment if you want to do a wine tasting.
The vineyards are definitely one of the sights in Cape Town to visit. In general, there are three main wine growing areas around Cape Town – Constantia, Stellenbosch and Franschhoek. I can also recommend Babylonstoren, which is an amazingly beautiful vineyard and farm.
10. Favourable travel destination and 'AIRBNB Cape Town' whit amazing Airnbnbs
Today Airbnb is available in many towns and it's an amazing alternative to living in a hotel. Airbnb Cape Town has a lot of very nice offers. There are poetic homes, penthouses with spectacular views over Cape Town as well as a room at a family house or a complete house. The advantage of Airbnb Cape Town is the immediate connection with the residents and the unbeatable pricing. It enables another kind of travelling, besides the mainstream and affordable to anyone. A direct exchange of experiences and a deeper insight into the history and sociology of a Town are possible. And of course tips for travelling Cape Town can be exchanged. Who doesn't want that?
To sum it all up: Cape Town is very charming, even if the city has problems with crime and apartheid, which you can't ignore. But its amy part of its appeal. Cape Town is complex and diverse, has a beautiful landscape and is for Europeans a great possibility to dive into Africa of the 21st century.