Blog Posts and Youtube Videos of the Week
Guys, I failed so badly last week and didn't share any new posts with you here on the blog. The plan was to talk more about Cape Town. I wanted to share a travel and food guide for Cape Town and also talk about criminality. BUT I had such a long to-do list and didn't know where to start, what do prioritize and what to postpone to the next week. I ended up postponing the blog posts even though I really didn't want to. And I am so sorry about that, guys. But I promise that I won't let another week pass by without sharing new Cape Town posts on the blog. So make sure to check back next week to read something new. 🙂
Even on YouTube, I wasn't really active. I had two videos planned, so at least I got to publish something. I shared the last vlog from Cape Town as well as a styling video in which I showed you different ways to wear an oversized shirt stolen from your boyfriend. I also already made plans for the upcoming week and I think I will share one more styling video with you as well as a new BBSTB episode (which will be in German) and maybe I can finally work on my Best of Travel 2018 video I've wanting to do for such a long time now.
Looks of the Week
We had some nice days, but most of the time it was gloomy and dark in Berlin. Also, due to my busy schedule, I barely had time to take new photos and that's why I captured only three looks for you this past week: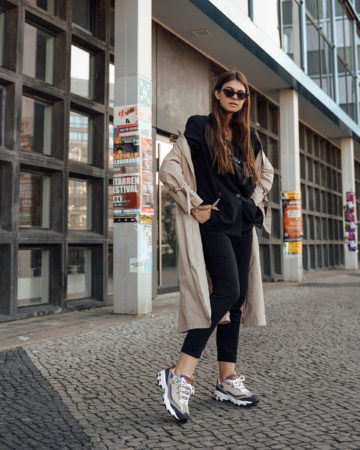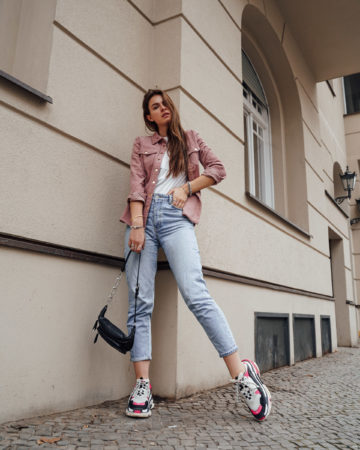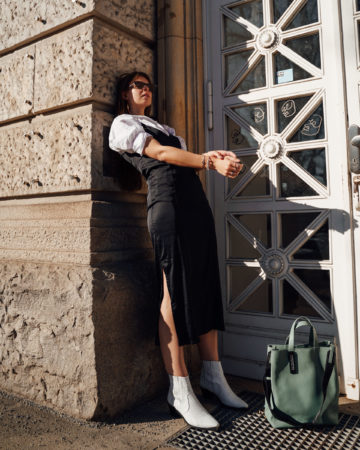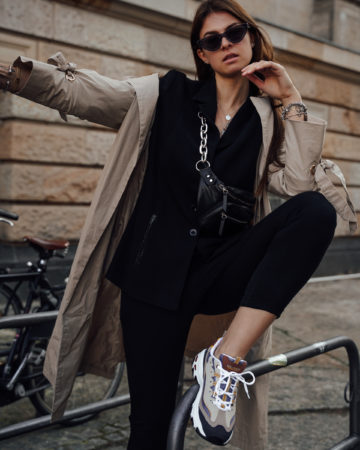 What happened the past week
I wish I had some exciting things to share about my past week but it was mostly about work and sitting at the office. The past weekend I didn't do a lot as I just needed some time to relax. I didn't feel like working or doing anything else. Saturday it was very cold and due to that, I spent all day at home. Sunday the weather changed completely, we had lots of sunshine and it was way warmer than the day before. I decided to meet up with Luisa and go for a 6k run in one of my favourite locations: Schloss Charlottenburg. It felt sooo good to be outside and go for a run, one of the best things I did this past weekend.
From Monday to Friday I spent a lot of time at the weekend as almost every week in between travels. It is always great to have some time to get things done and I enjoy being at the office but it's just super hard when your to-do list is endless as it is right now. Because whenever travels are planned, I do have to organise a lot of things, prepare stuff and make sure, I really can go and enjoy some time off.
We are leaving in two weeks and so far I am not even nearly done with everything I need to do before. That's why I had a little mental breakdown last week. I had to reschedule and reorganise a couple of things and am feeling a little bit better now. 🙂 Something that also helped a lot was going to the gym. I started my Monday with a PT which felt super good and when I was in the worst state of mind on Thursday, I also had a PT and it was the best help ever! I felt so much better afterwards, had a clearer head and was way more motivated to get things done. It's something I can truly recommend to everyone who is feeling a little bit anxious or tense as well as overwhelmed from time to time.
Other than that, I met up with friends on Wednesday evening. We first wanted to go ice skating but since it is quite warm in Berlin for February, they closed earlier than usual and we couldn't go. Instead, we just went out for dinner at one of my favourite pizza and pasta places. On Thursday I was at an Etsy event together with Luisa, which also was a lot of fun. It was a dinner to celebrate women with lots of amazing food.