Happy Wednesday guys! I got so many outfits to share, and I am so glad I finally got the time to work on blog posts so that I can share more than two of them this week. 🙂 I was wearing this outfit a couple of weeks ago, and as you can see, it wasn't a very sunny day. It also wasn't very warm, so I had to layer several tops to make sure I won't be freezing. Luckily it isn't that cold anymore, and I could wear this outfit without another long sleeve, a t-shirt as well as a top underneath the sweater.
These are the layers you can't see when you are looking at the outfit pictures, so there is no need to talk about them any further. And without the layers, this outfit definitely is one you can wear on a spring day like the ones we currently get to enjoy in Berlin.
How to combine a leather jacket and clothes pants
Have I ever combined one of my leather jackets with clothes pant? I don't know. But it definitely isn't the kind of outfit combinations I usually go for. I usually would combine my leather jackets with jeans or on really warm days with summer dresses, because I really like the contrast. But clothes pants aren't my number one choice.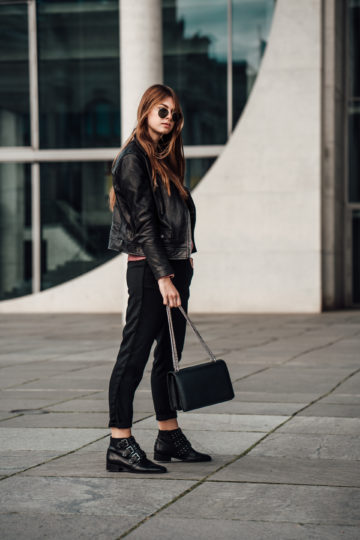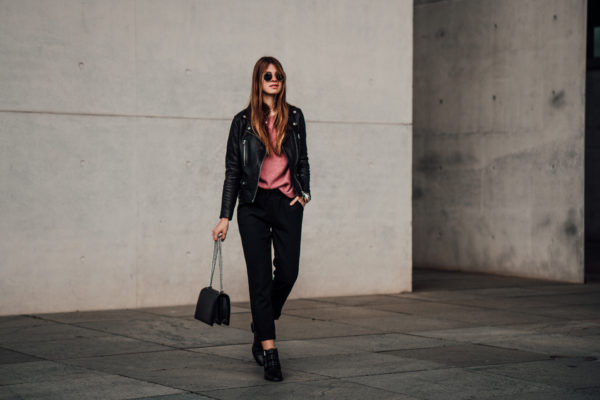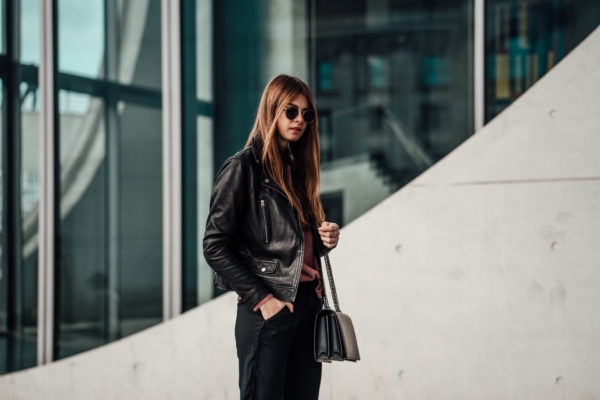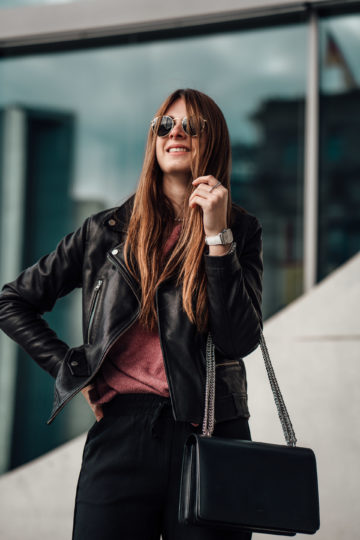 The other day I didn't feel like wearing skinny jeans, and that's why I decided to combine this leather jacket with a pair of clothes pants. And guess what? I do like this combination and the mix of fabrics. I think there's not much you have to consider when combining leather jackets with clothes pants. So if you were hoping for any secret style tips or something similar, I have to disappoint you, I am sorry. 🙂
My spring outfit for a long day at the office
Let's not only talk about the combination of leather jackets and clothes pants but also let's talk about the whole outfit I put together the other day. I was wearing this outfit on a long day at the office, so I needed something very comfortable yet appropriate for a meeting.
I ended up wearing clothes pants, an oversized sweater, black boots as well as a leather jacket. Nothing very fancy, but quite comfortable haha. You know, I am not the person who wears a lot of fancy outfits – I prefer the casual and comfortable kind of looks 😉 Especially when it is cold and gloomy outside. But I always try to add a few details, that make the outfit look more interesting. In this case, I opted for a pair of studded boots as well as my round sunglasses, my Agneel bag and some pieces of jewellery. How do you like the final result? Is it something you would wear as well or do you think this outfit combination is way too boring?
I am looking forward to reading your comments guys. Don't hesitate to let me know what you think, even when you don't like this outfit combination 😉 xx.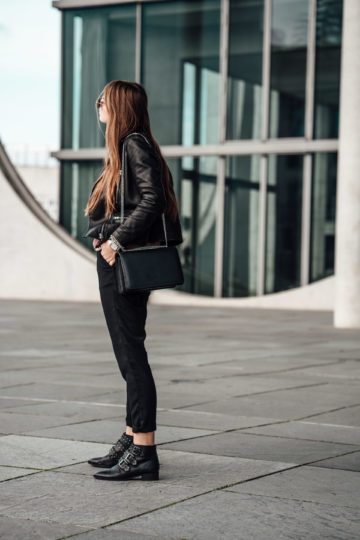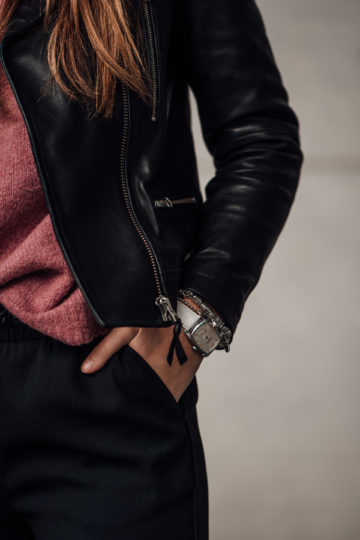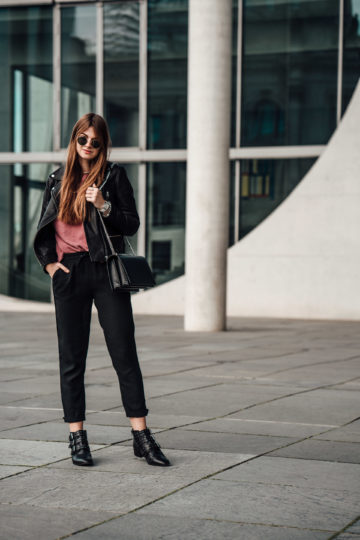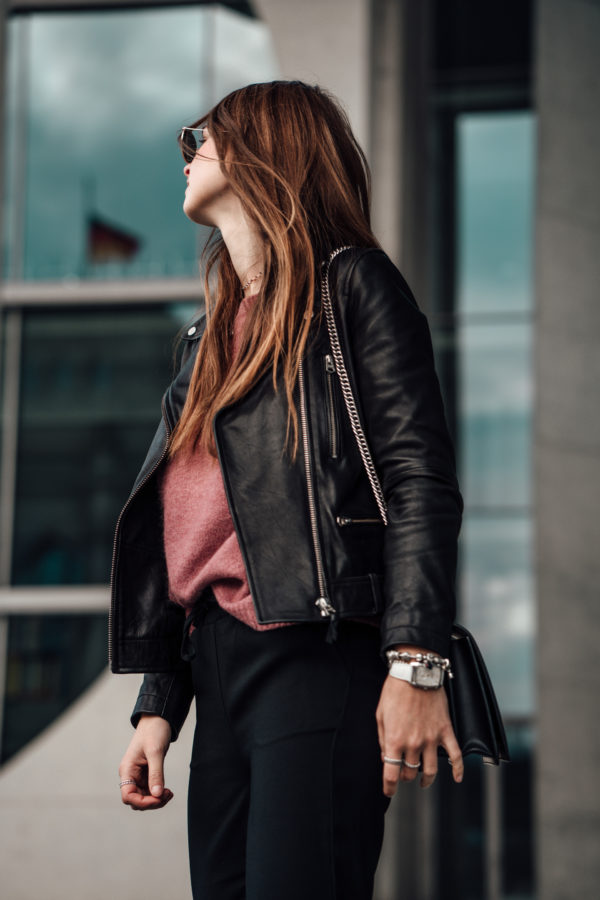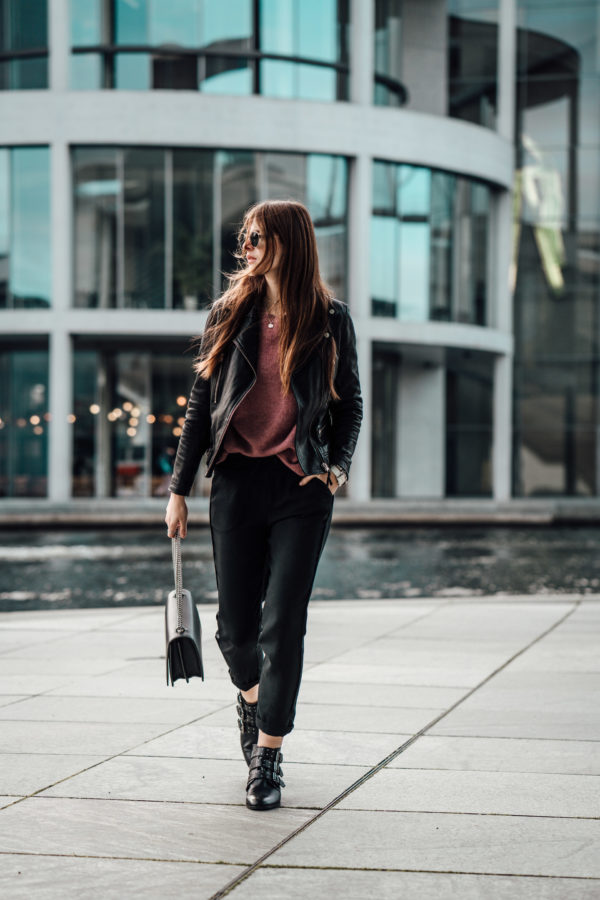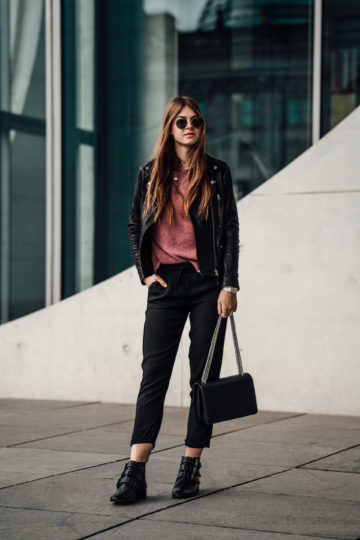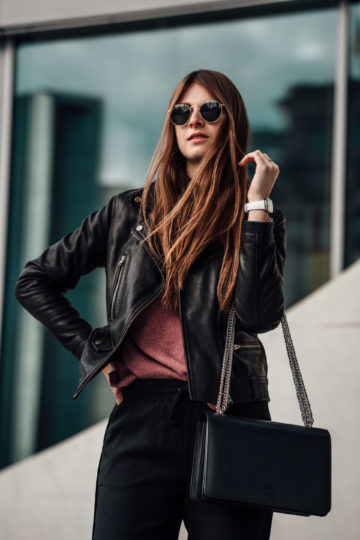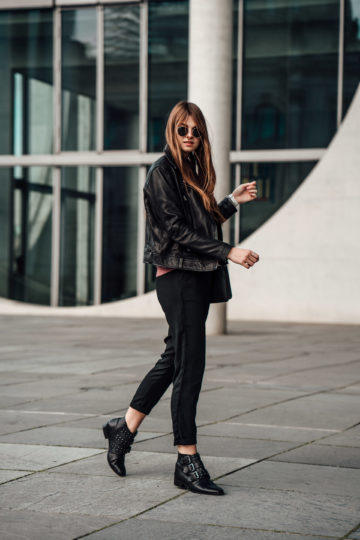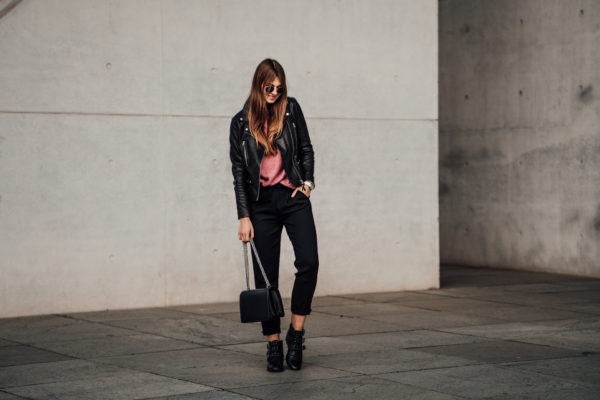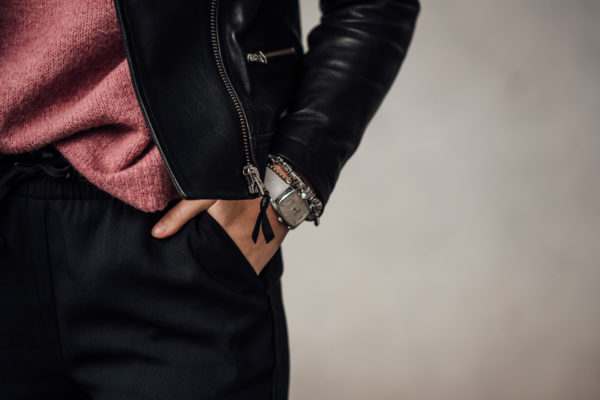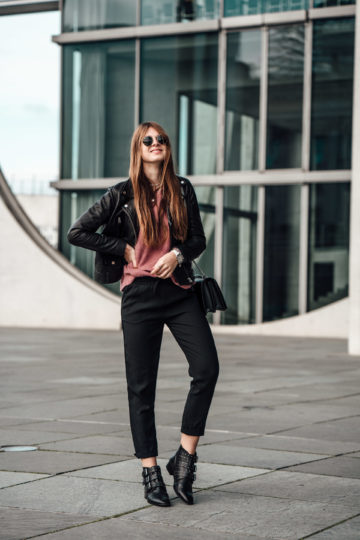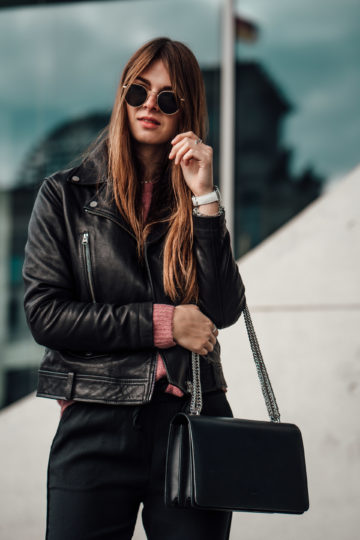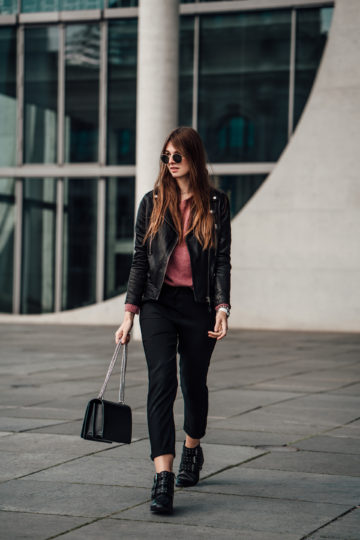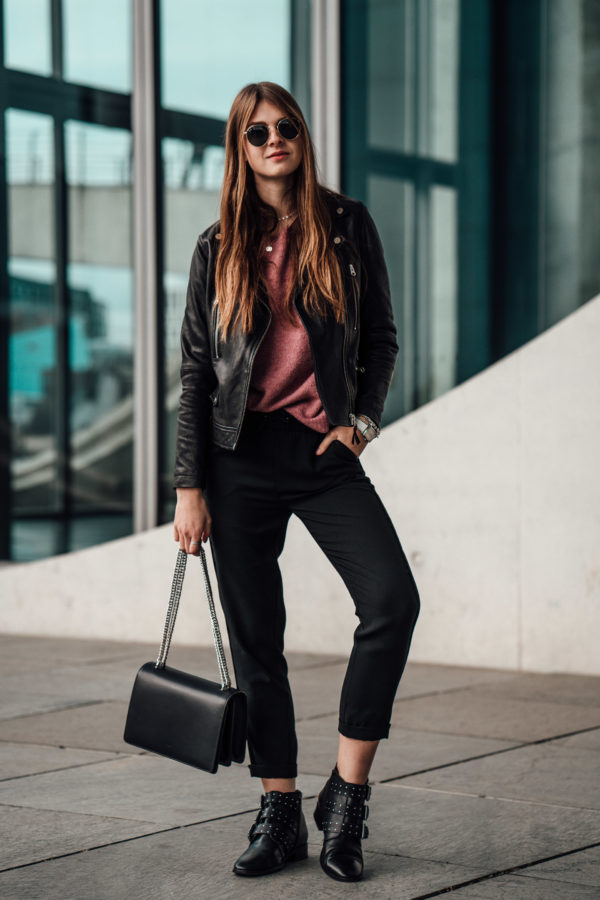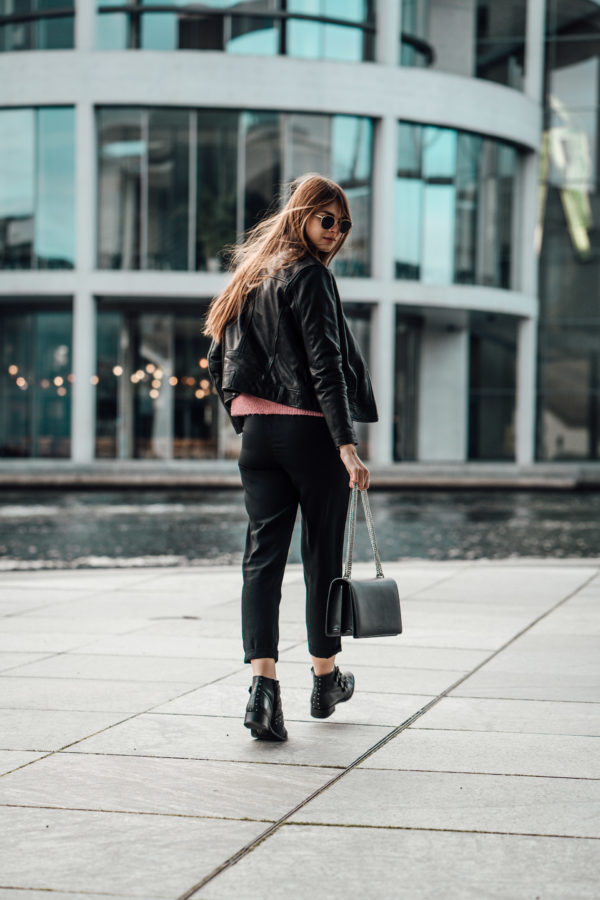 *PR Samples contained – Lee Jeans Leather Jacket || Vila Sweater || Reserved Pants || Asos Boots || Ray Ban Sunglasses || Agneel Bag