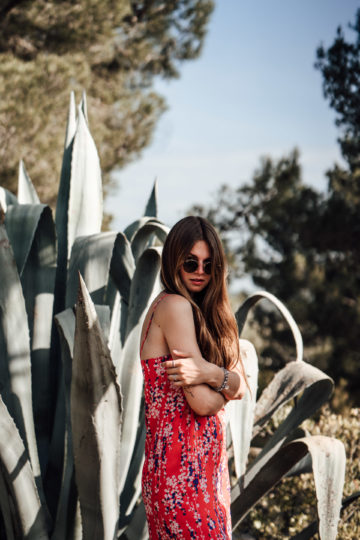 I already talked about summer dresses earlier this week and no worries, I won't repeat everything I already sad. But today I want to share another outfit with a colourful summer dress to show you one more time how easy it is to style them. And it won't be the last one I am sharing this summer; many more will come since they are my go-to piece of clothing whenever I don't know what to wear.
After showing you a yellow summer dress with a flower print on Wednesday, I want to show you an entirely different summer dress today. The one today's post is all about is red and longer than the yellow one. The thing both dresses have in common: the flower print. But even the flower print isn't the same.
Everyday outfit with a red dress and black shoes
I mentioned before, that red is my favourite colour and that I recently enjoy wearing it a lot. I do have a pair of red pants, red t-shirts, red sweaters, a red jacket and a few red dresses. Most pieces don't work for summer outfits, but my red dresses do.
You usually see me wearing short dresses because midi or maxi dresses often look unflattering on me since I am quite tall (1,80 m/ 5″11). I actually was quite surprised when I tried on this dress because I liked it and felt comfortable in it. That's super seldom when it comes to midi and maxi dresses.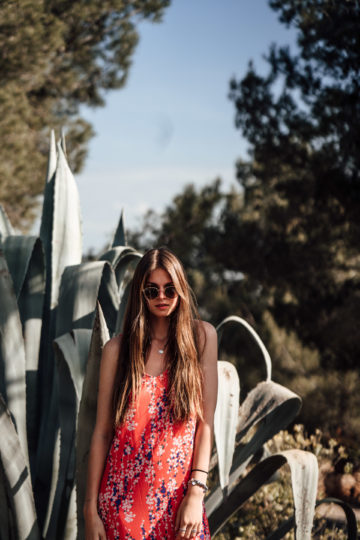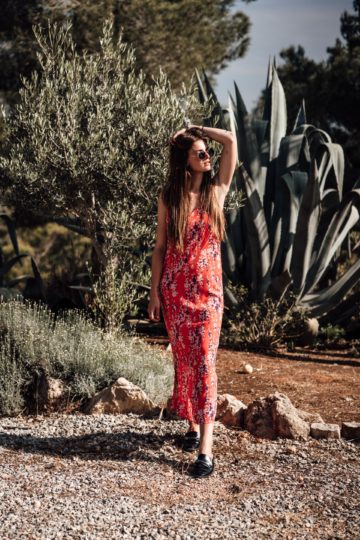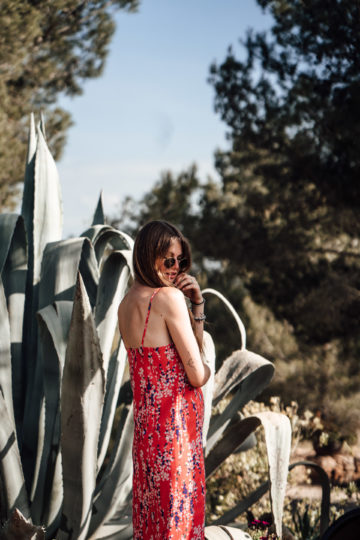 I first didn't know what kind of shoes to wear, but I didn't have such a large choice with me in Ibiza, so I ended up with these mule sandals. Maybe I would have chosen a different pair of shoes in Berlin, but when I look at these pictures, I am actually satisfied with the look. I think sandals, as well as high heels, should always work with dresses of this length. I am not so sure about sneakers and boots, but I will try it on soon, and in case it looks good, you will see it on the blog pretty soon 😉
Back to the combination, I was wearing in Ibiza. I first thought that this look might be a little bit boring without any more details. I was thinking about wearing the dress with a belt bag but didn't like it. It just was a little bit too much. And it's just as I said before: a colourful dress with a nice print doesn't need any more accessories. This dress is the best example.
Mini vs Midi dresses
Let's get back to that midi and maxi dress topic. Midi dresses can look very nice and sometimes even more flattering than mini dresses. Why? Because they can visually elongate your body. Combine them with a pair of high heels, and you will look much taller than you actually are. Have you ever tried it? What kind of dress do you like better and do you wear more often?
If you are not that much into midi dresses, you should give it a try. When you want to buy one make sure to try on several lengths. I also think that midi dresses with a slit on one of both sides are more comfortable and flattering than those without a slit. It also is easier to walk in a midi dress, when it has at least one slit 😉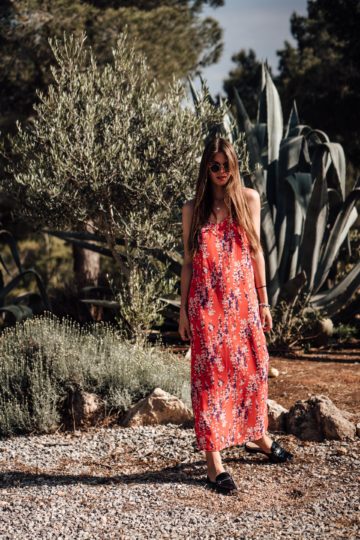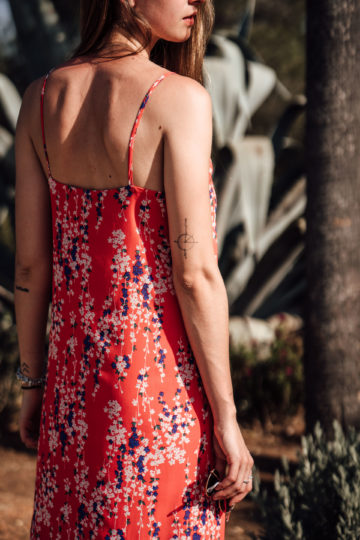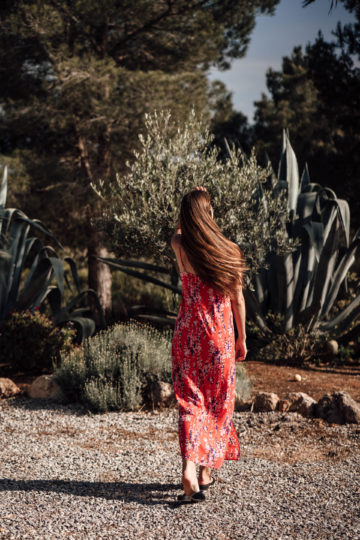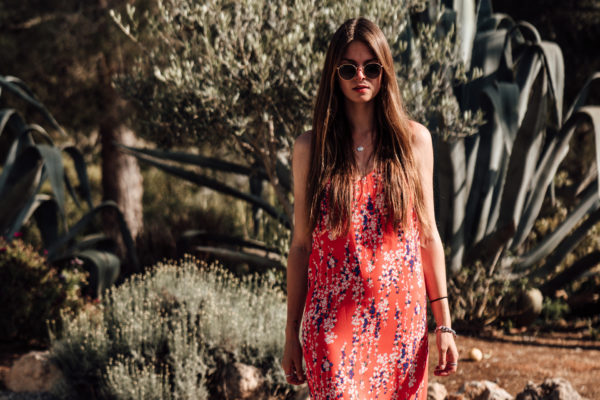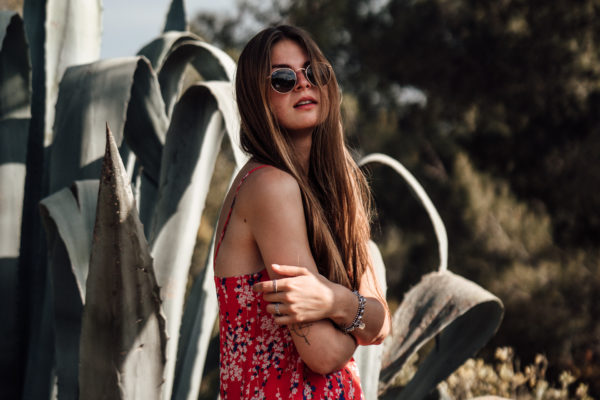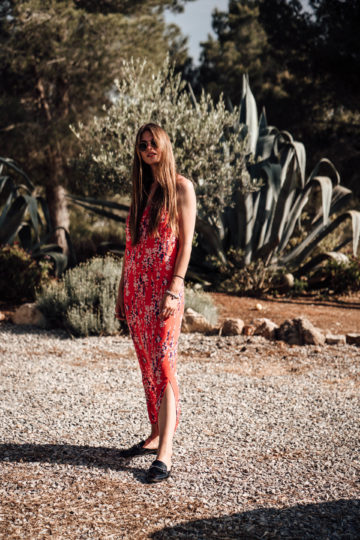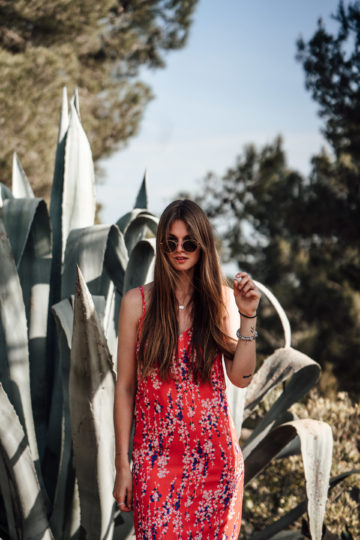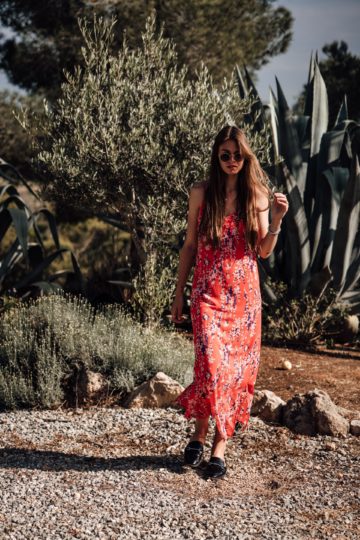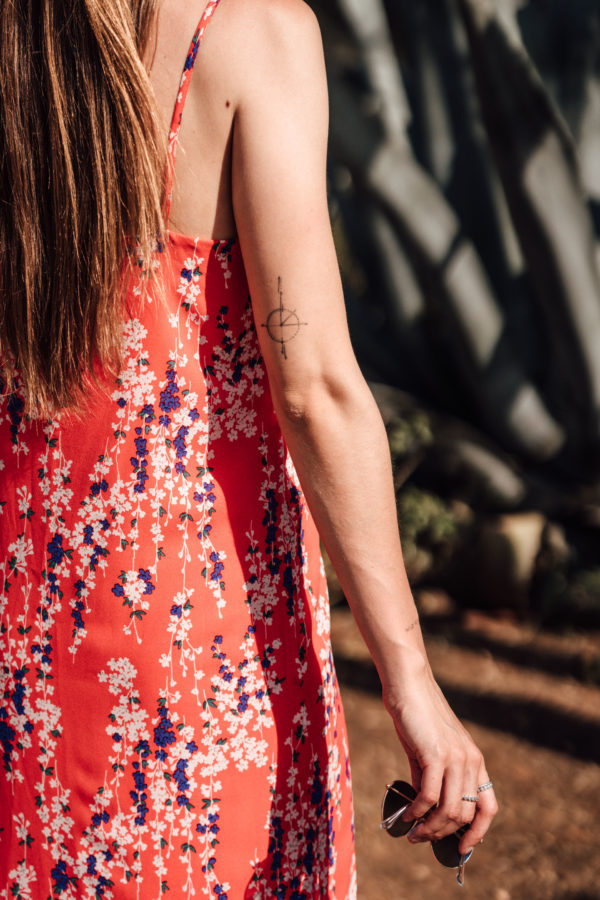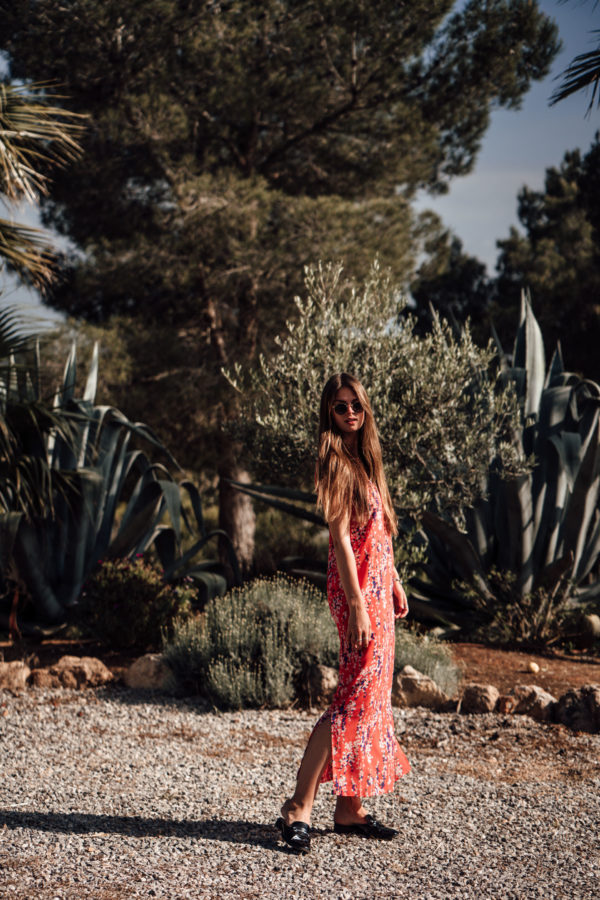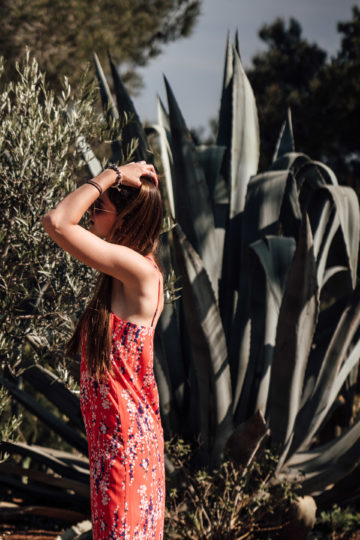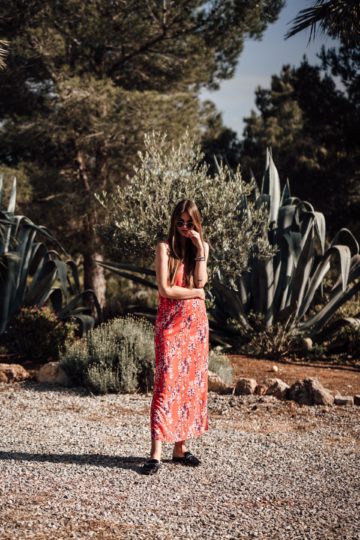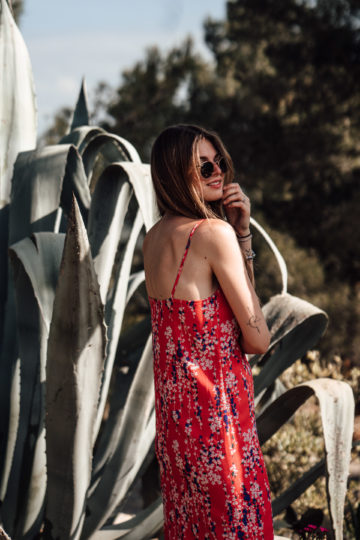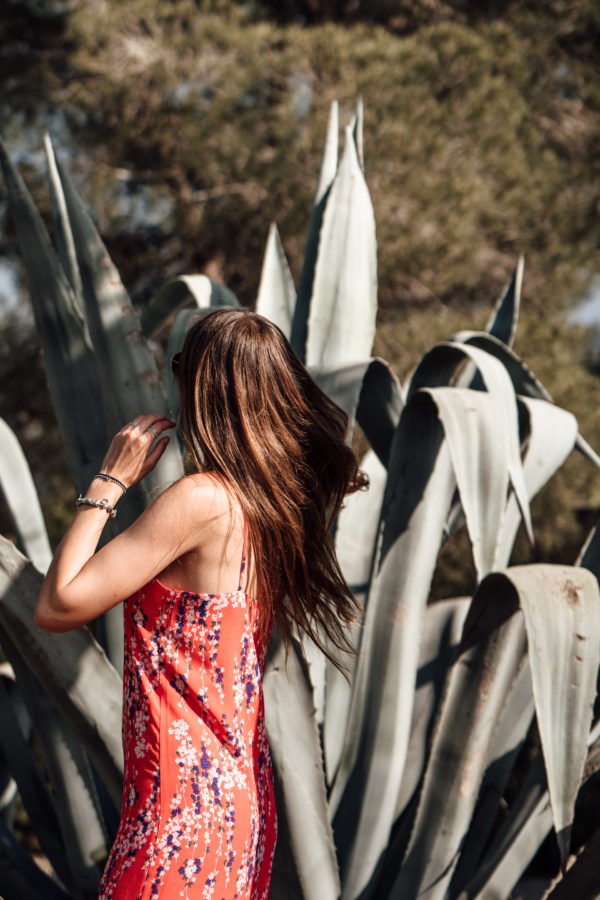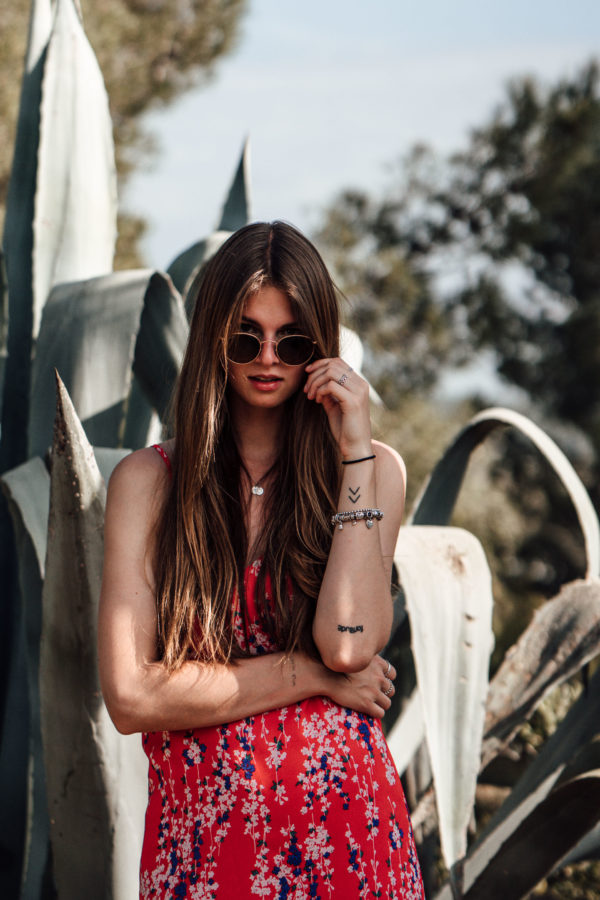 *PR Samples contained – Aaiko dress || Marks & Spencer shoes || Ray Ban sunglasses