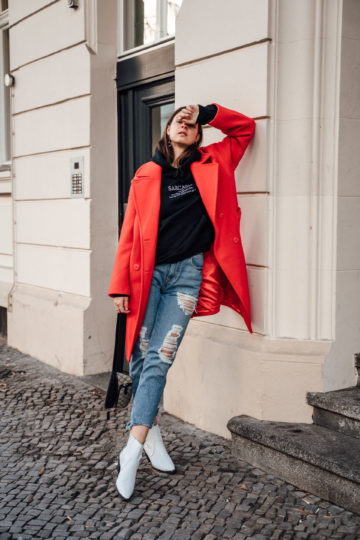 It's been over a week since I came back from Cape Town and I promised you, that I have quite a lot of content from this trip I would share on the blog. But I also still have some photos from the days before our travel to Cape Town, and as it is currently still cold in Berlin, I thought I would first share them with you before starting to share some more summery photos from Cape Town. 😉 So this week will be all about winter outfits and also about what I was wearing for Berlin Fashion Week.
The first winter outfit I am sharing with you today is an outfit I was wearing the weekend before we left for Cape Town. It is the only outfit I am sharing this week I wasn't wearing during Fashion Week, so it will probably be the perfect inspiration for you if you are looking for a casual look you could wear in your everyday life.
How to wear a red coat in winter
You know, that I love to keep it simple and often only wear more neutral colours. But then there are those days I need some more colour, and for these kinds of days, I do have some more colourful pieces of clothing in my wardrobe such as this red coat. I don't wear it regularly as I tend to wear the same basic pieces again and again instead of getting a little bit more creative and style clothes such as this coat more often. But after Fashion Week I was still in the mood for dressing up and ended up creating another outfit with my red coat.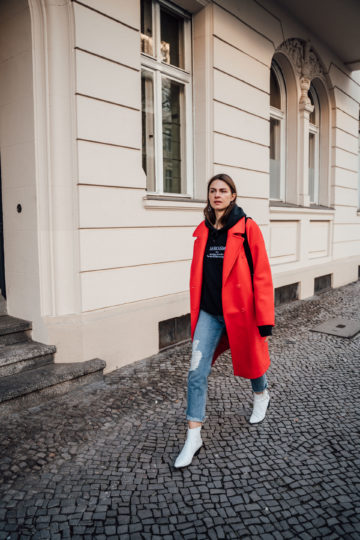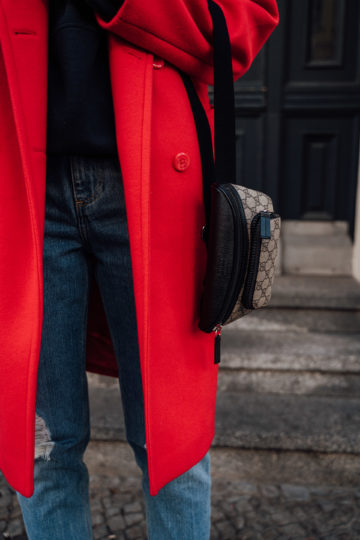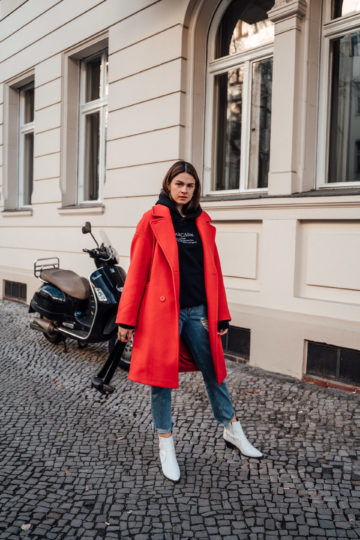 When I was wearing it last year, I combined the red coat with an all-black outfit. Combining something more colourful and flashy with an all-black outfit is always a good idea if you want to keep it more simple. But this time I wanted to try something else. I didn't want to go for the safe option, and that's why I combined my red coat with a black sweater as well as a pair of blue jeans and white boots. I was also wearing my Gucci belt bag with the logo print all over. I mixed many different colours in this look, something I usually don't do and still, I think I like this outfit. Since I opted for comfortable clothes, the final outfit is a very casual one. Something I probably wouldn't wear to a meeting or event, but definitely an outfit I would wear on a relaxed day on the weekend or even on a relaxed day at the office.
So with that said, I can sum up what you need to know when you want to wear a red coat in winter:
– If you don't want to go all in and keep it a bit more straightforward, combine bright colours with black (or white).
– But there are not a lot of limits when it comes to styling a red coat (or any other colourful piece of clothing). It is most important that you feel comfortable in the outfit you are wearing and when you feel like combining a red coat with a pair of green pants, you should do it. Of course, it will be a very bold look, attract a lot of attention and not everyone will like it. But that's not what you should have in mind when getting dressed. 🙂
How do you like this outfit? Would you wear a red coat and if so, how would you combine it? Looking forward to reading your comments. xx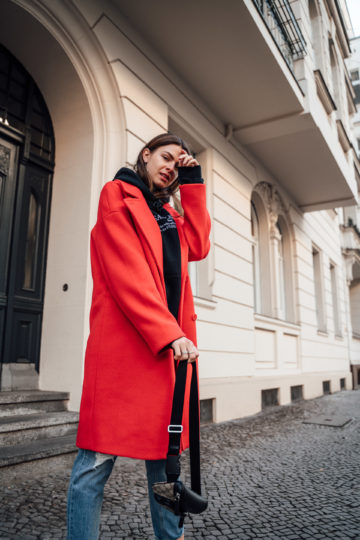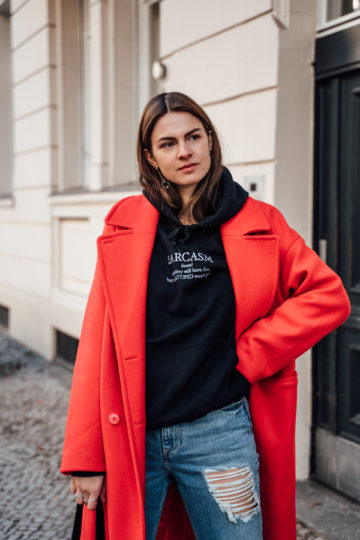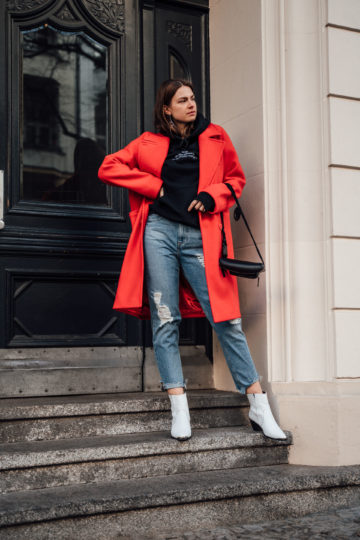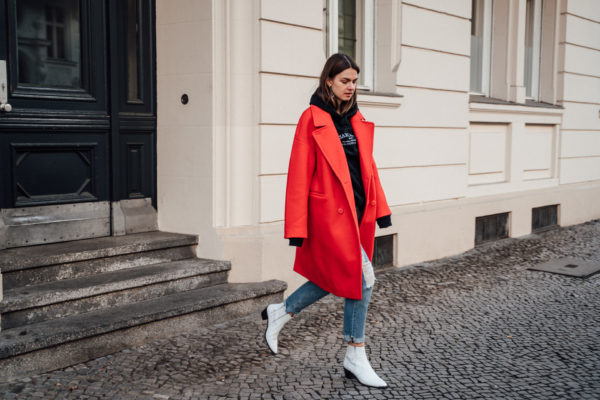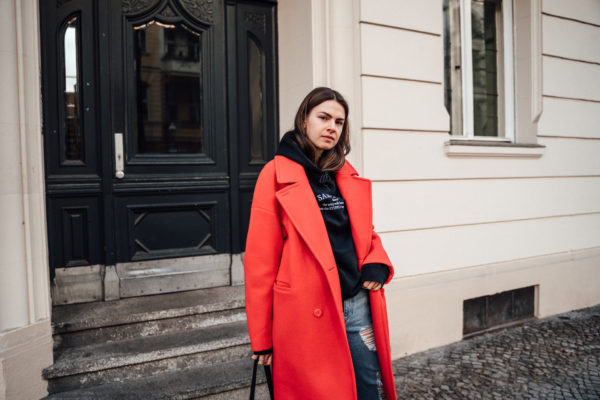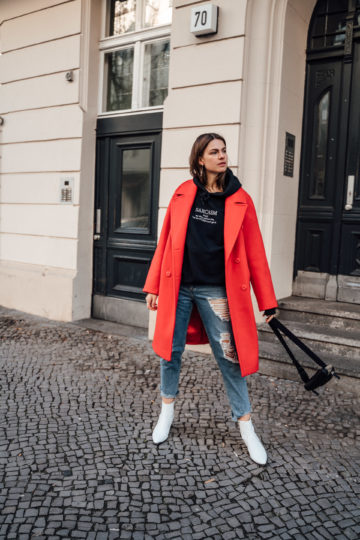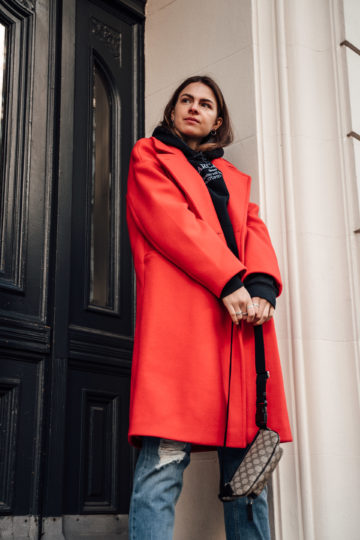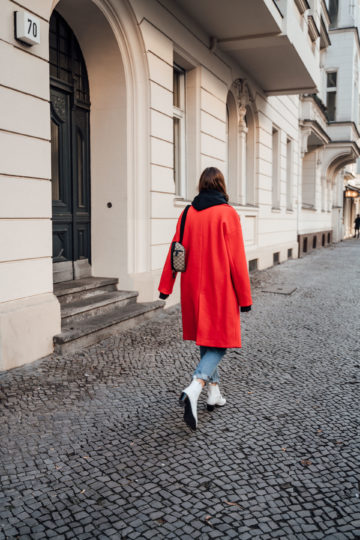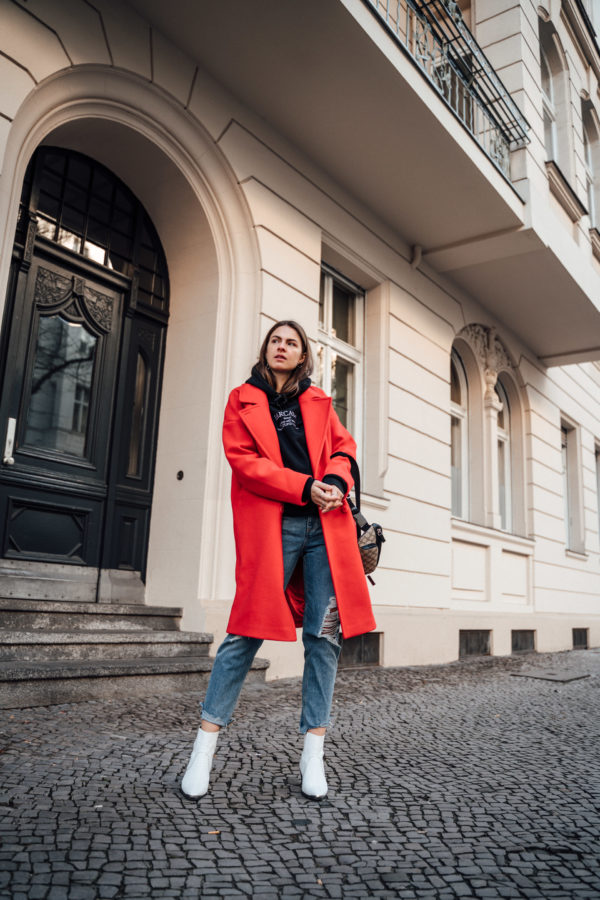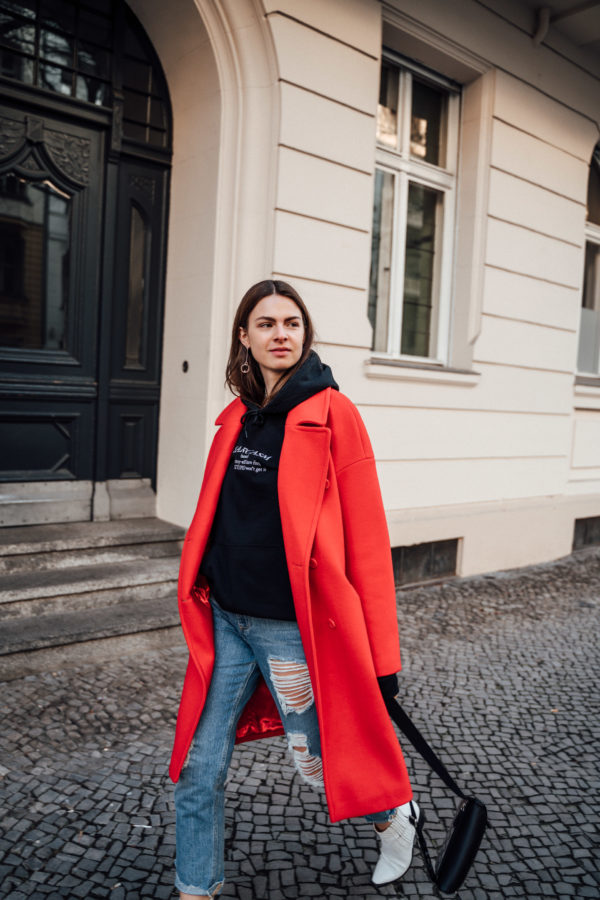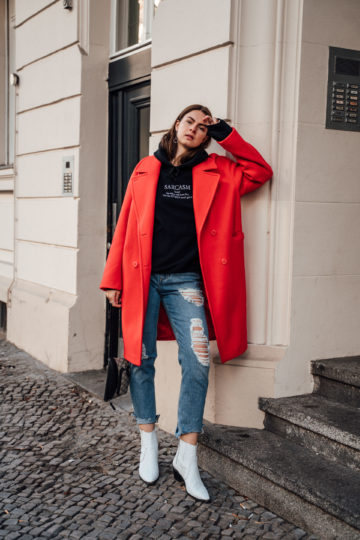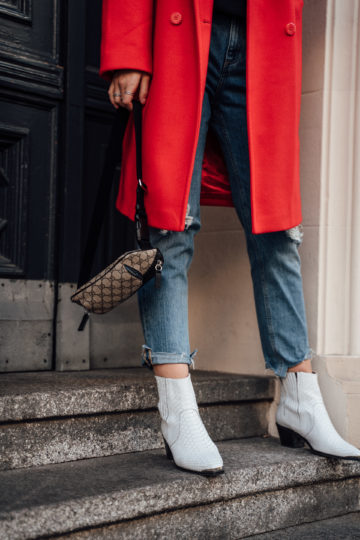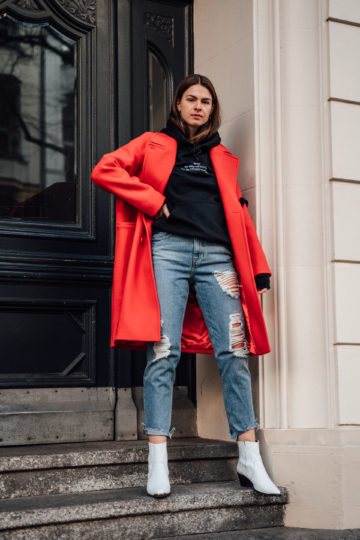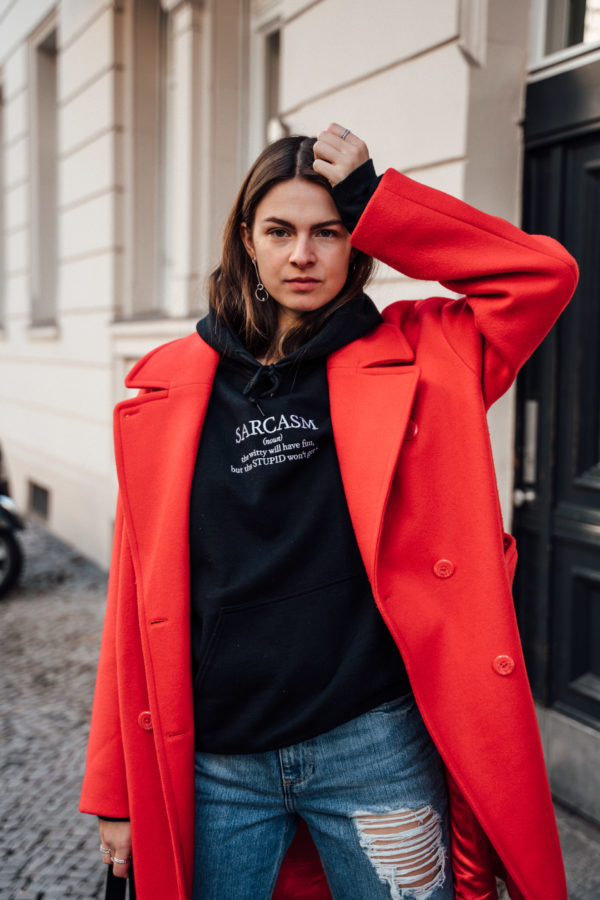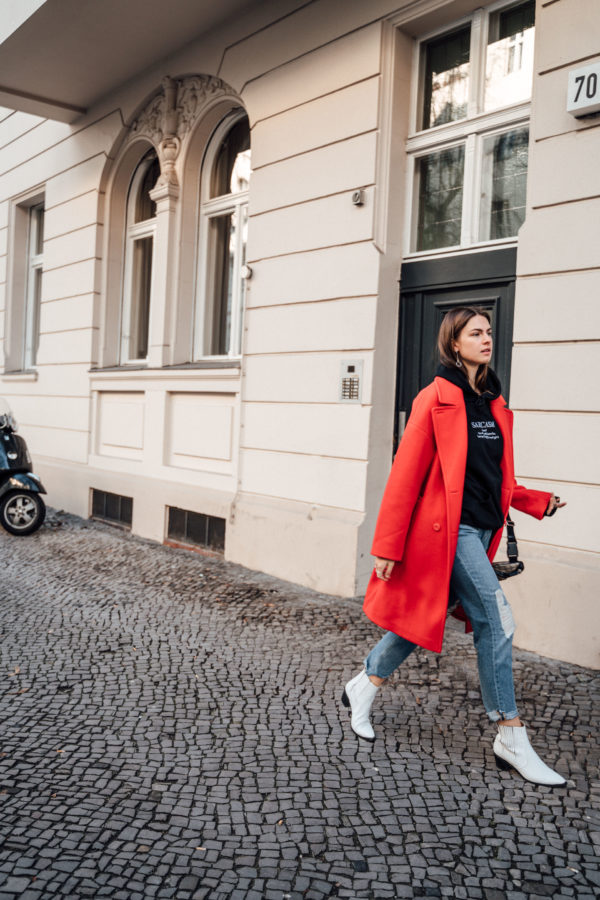 *Ad, brands named – Na-kd Coat || Black Palms the Label Hoodie || Asos Jeans || Flattered Boots || Gucci Belt Bag