As I mentioned on Monday, I will share some more winter outfits from Berlin this week before sharing all the photos from Cape Town. The plan is to share two more outfits this week and both will be outfits I was wearing during Berlin Fashion Week mid of January. I can't believe it's been a month already since then and that I came back from Cape Town two weeks ago. Time goes by so fast and while I am sharing all those winter outfits and preparing the first Cape Town posts, I am already planning the next vacation for the mid/ end of March. There is just sooo much I would like to share with you on the blog and I love having so much content but now I just need to find the time to write and prepare everything.
But enough about what's coming next and me complaining about not having enough time, time to talk about today's outfit.
Winter Outfit: Lumber Jacket, Leather Pants and Black Boots
I was wearing this outfit on the last day of Fashion Week. I didn't have a lot of events, shows or appointments and that's why I decided to wear something super comfortable yet a little bit fashionable that day. All I had to do that day was shooting some last collaborations and going to one last show in the evening. Well, I wasn't wearing that outfit for the show but for the rest of the day, it worked pretty well.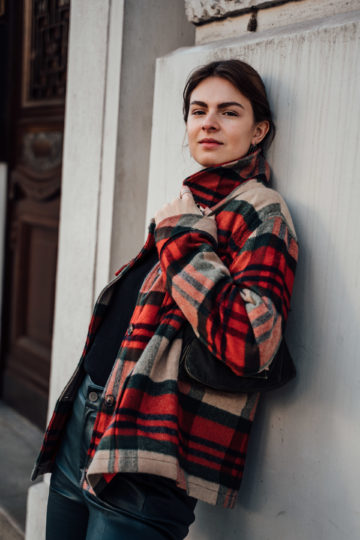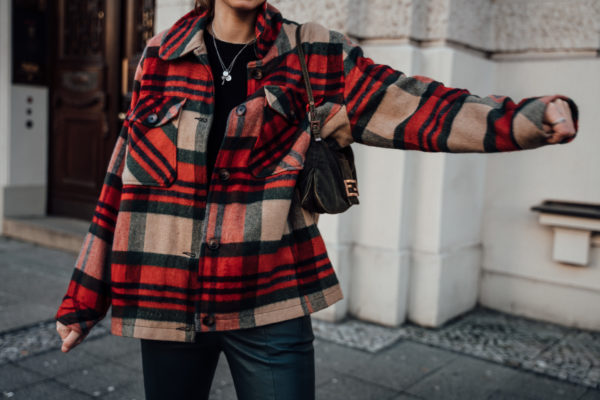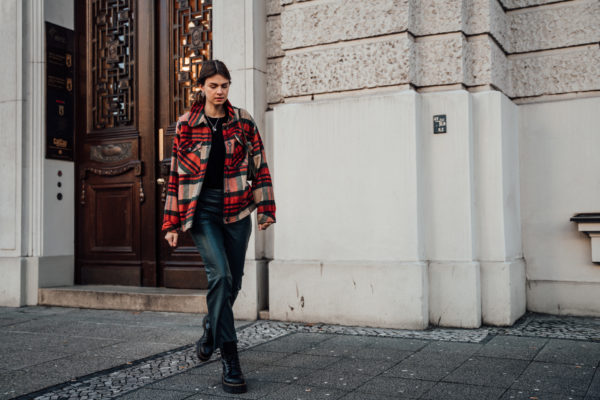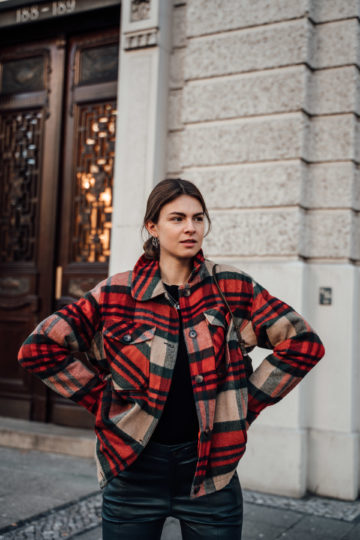 It is none of the outfits I would only wear during Fashion Week, it actually is a look I would wear in my everyday life as well. I do like it a lot and felt super comfortable in it. Maybe it's because of my new lumber jacket that I got a bit oversized (as I like it best) or maybe it is because of my new leather pants. I couldn't decide which one of the two pieces I like better but for today's post, I will focus on the lumber jacket as it is a bit more outstanding and maybe something you want to get for the upcoming spring season as well.
I was lucky enough to wear this lumber jacket in January because it wasn't that cold that day plus I was wearing a few layers underneath so I wouldn't freeze. But since then it has been hanging in my closet as it got a bit colder and still isn't warm enough to wear it. I can't wait for spring to wear it again and maybe I will wear this exact same outfit again as soon as the weather allows it. I can't tell why I like this jacket so much. Maybe it's because it is super comfortable, maybe because I just love the colours and the casual look. It probably is a mix of it all. Additionally, I like the outfit combination a lot. It's casual yet fashionable and definitely everything but boring. The green leather pants are matching the jacket pretty well and even though my vintage Fendi bag isn't the exact same tone of green, I still like it in combination with this look.
What do you think? How do you like this outfit and what do you think about the lumber jacket? Is it something you would get for the upcoming spring season as well? Can't wait to read your comments. xx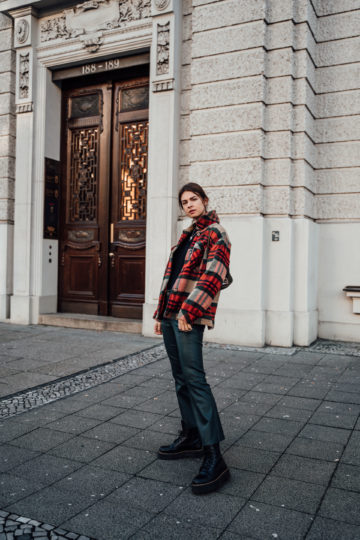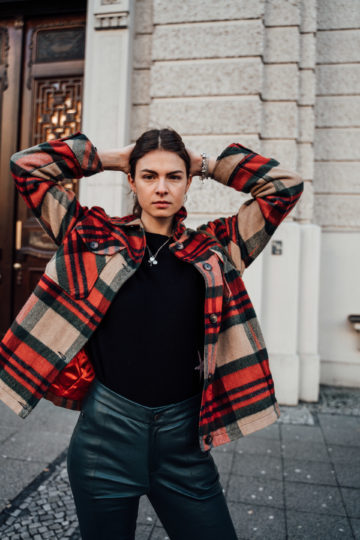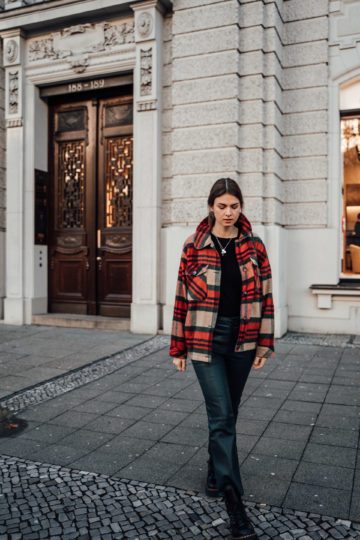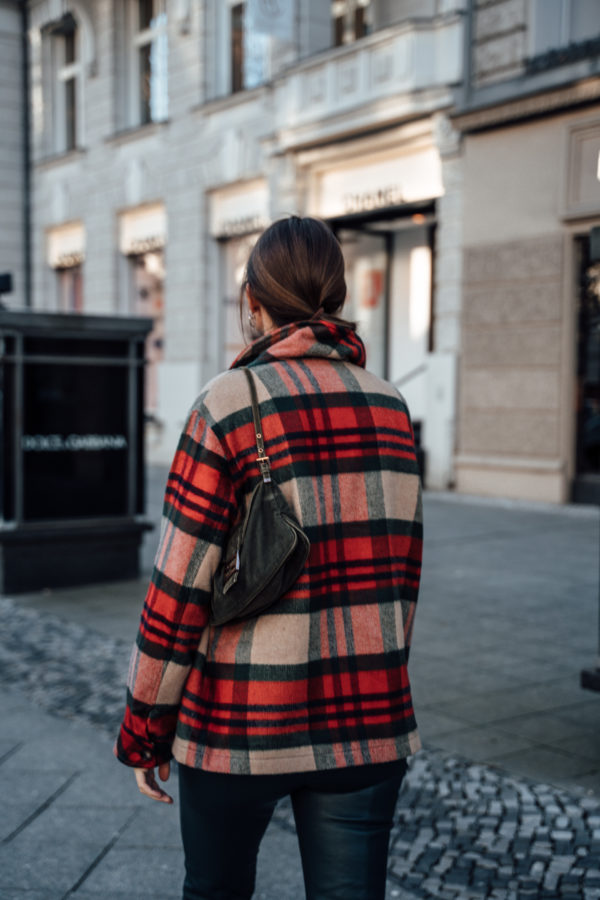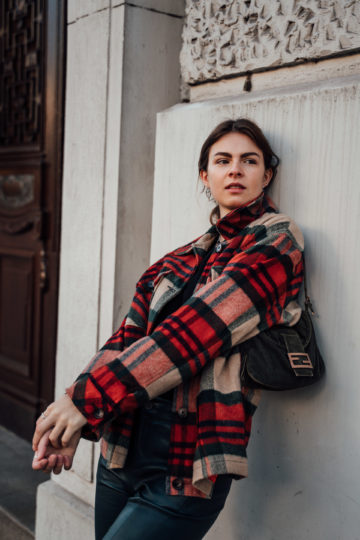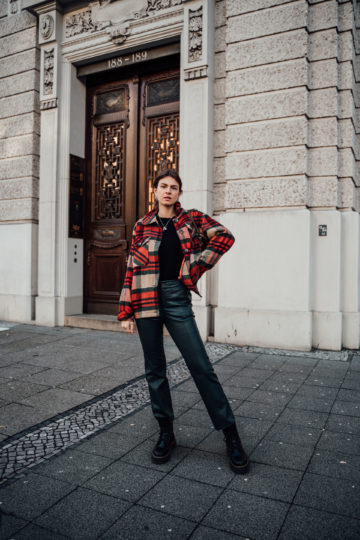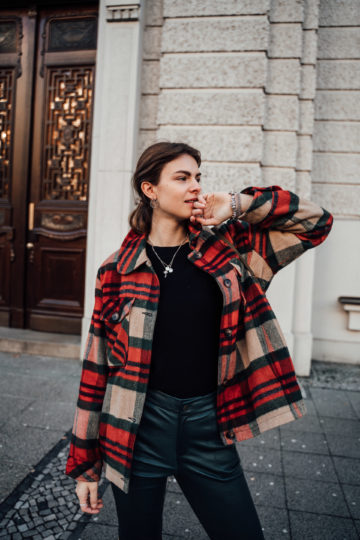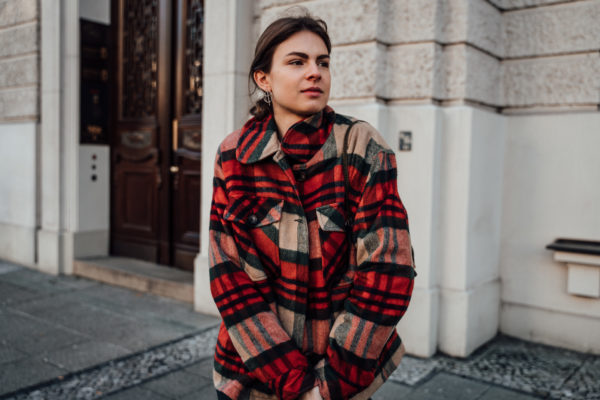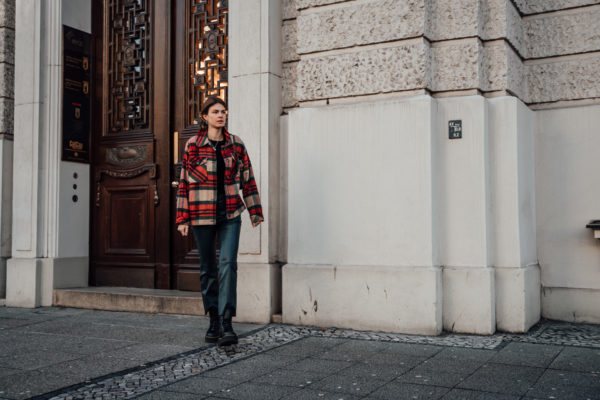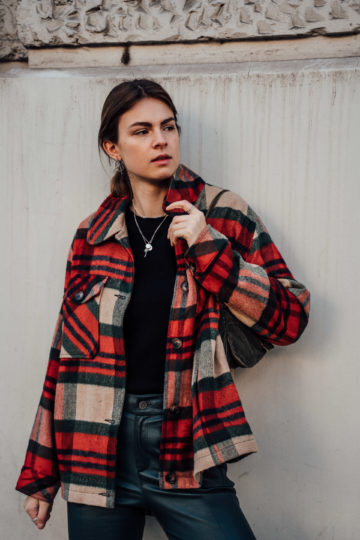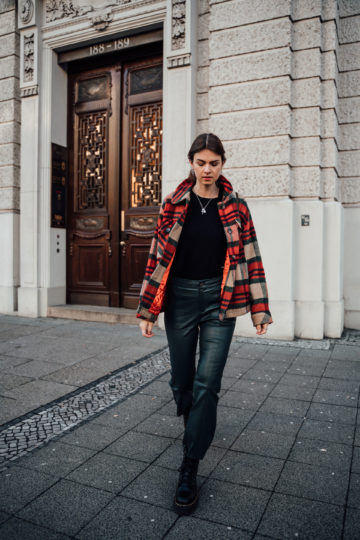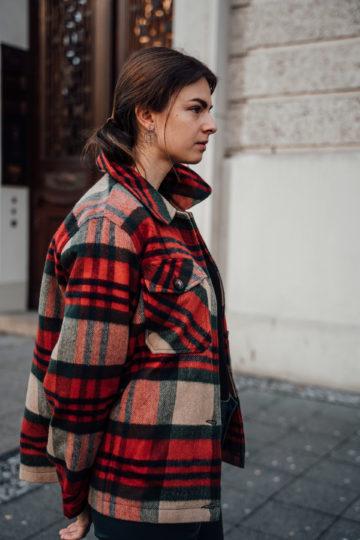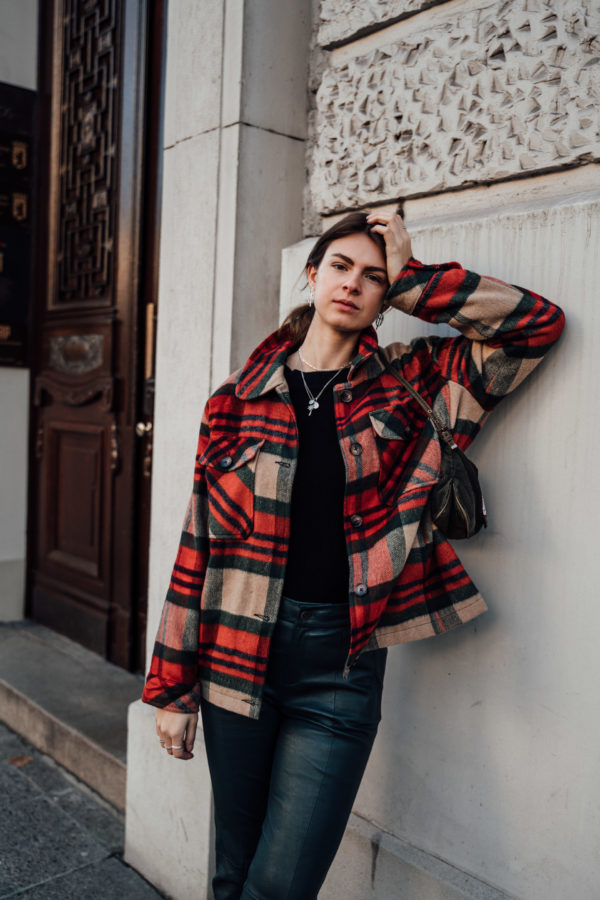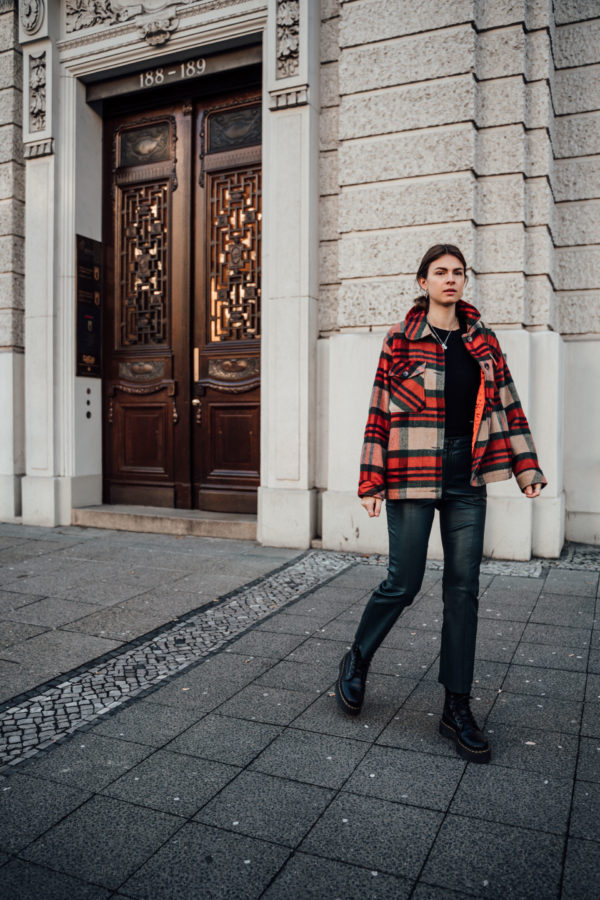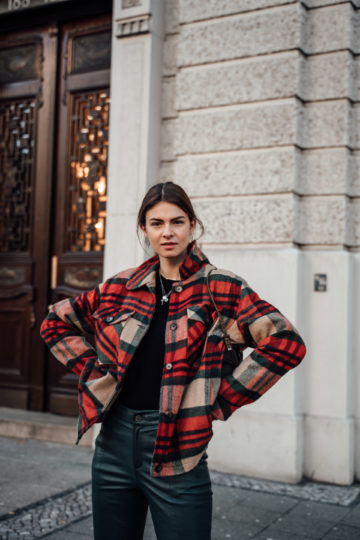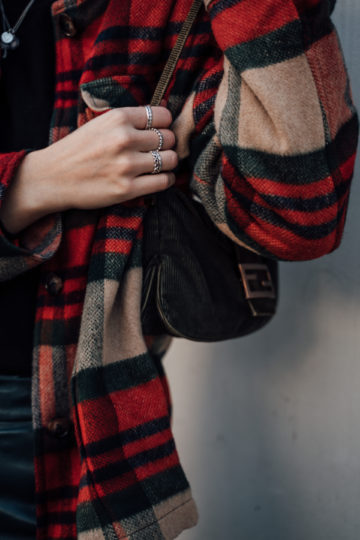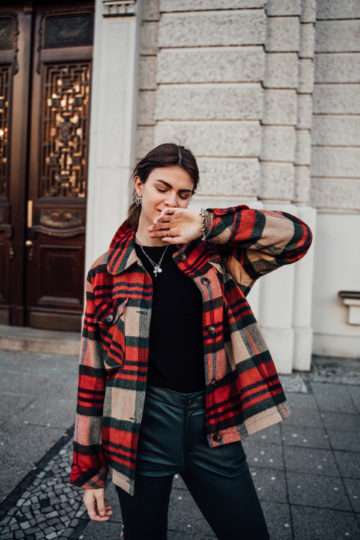 *Ad, brands named – Topshop Jacket || St. Loud Sweater || Gestuz Pants || Dr. Martens Boots || Fendi Bag